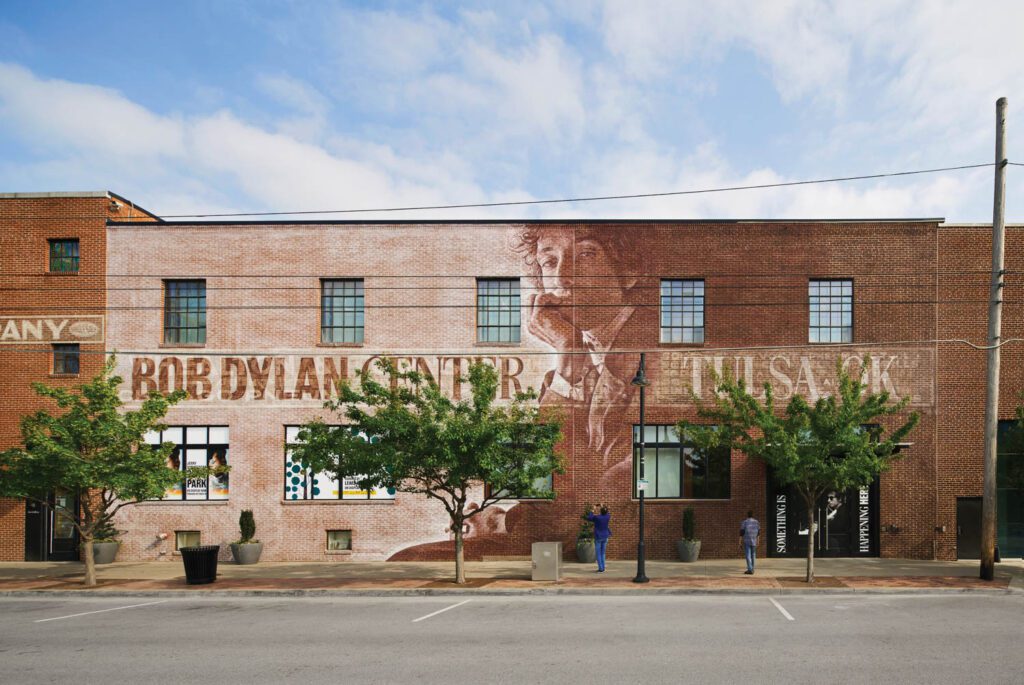 Olson Kundig Offers a Fresh Narrative on the Life of Bob Dylan for a Center Honoring His Work
2022 Best of Year Winner for Exhibition
Bob Dylan is famously enigmatic. He reinvents his own history, rarely grants interviews, and skipped the ceremony when he won the Nobel Prize in 2016. Dylan's archive, which the George Kaiser Family Foundation acquired that same year, hardly clears things up. Now held at the Bob Dylan Center in Tulsa, Oklahoma, its over 100,000 items—including notebooks, recordings, and videos—reveal little about the man himself. For Olson Kundig, the firm selected to conceive the center's interiors and exhibition design, the musician's mystique presented an opportunity to take an unconventional narrative approach to the $10 million endeavor.
The project is located in the city's downtown arts district and shares a block-long building with the Woody Guthrie Center. Both are owned by the GKFF and part of its mission to turn Tulsa into a cultural destination. (Dylan was a disciple of Guthrie, but otherwise has no connection to Oklahoma.) In 2017, the GKFF held a competition for the design of a facility that would house the archive and related exhibits. Architect Alan Maskin, a principal at and co-owner of Olson Kundig—and a lifelong Dylan fan—was relieved to learn that the musician was not involved. "I didn't want to worry about pleasing Bob Dylan," he recalls. "I wanted to make a portrait of him."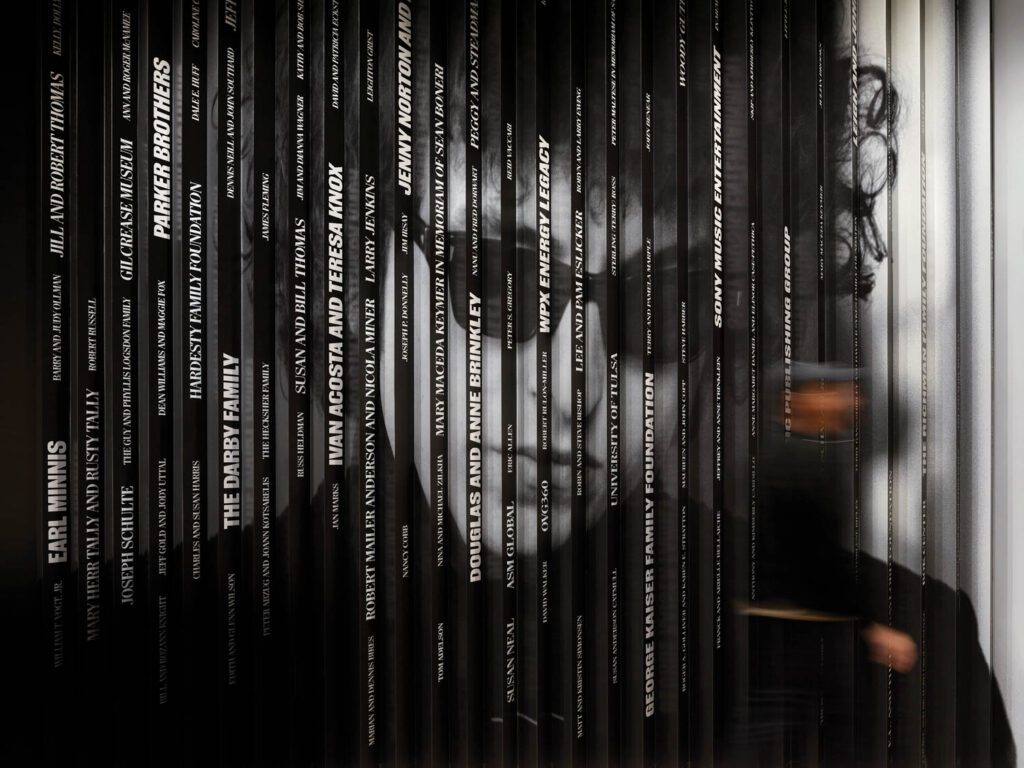 Inspired by the Akira Kurosawa film Rashomon, Maskin and his team's winning proposal tells the story of Dylan's creative trajectory from multiple perspectives. "Early in his career, Dylan started to create falsehoods and believed they were as relevant as truths," the architect continues. "It's interesting to make a portrait of someone who embraces that." The center could never be a traditional museum presenting a static history of Dylan's life. Instead, a diverse creative team—including filmmaker Jennifer Lebeau, poet Joy Harjo, biographer Sean Wilentz, and fellow musician Elvis Costello—contributed to the project. Their voices inform what Maskin calls a "cubist portrait" of the artist that can evolve over time.
The site occupies an 11,000-square-foot, two-story building in what was originally a paper warehouse. A century old, its exposed brick walls and thick concrete columns had been retained but the space overall had been modernized for the previous tenant, a gallery. Olson Kundig conceived the interiors and galleries in tandem. Maskin met with archivists to understand the collection, then developed a narrative arc and drew the floor plan. "I create a storyboard of the visitor experience, informed by imagery and objects, and formulate the environment through a storytelling lens," he explains. The exhibits had to appeal to a range of audiences, from Dylanologists to casual listeners, and go beyond the musician to explore broader ideas about creativity.
The narrative starts on the street, where a 30-by-90-foot mural of Dylan stares out from the brick facade. The graffiti artist Eric T. Burke painted it based on a rare Jerry Schatzberg photograph and layered it onto existing ghost signage. "Eric let the past permeate through in the same way that history has informed Dylan," Maskin notes. Visitors enter into a small foyer that establishes the center's theme with two portraits showing the musician before and after he became a star, and a Dylan quote: "Life isn't about finding yourself or finding anything. Life is about creating yourself and creating things." Dylan himself, who's also a metal worker, made the iron welcoming gate.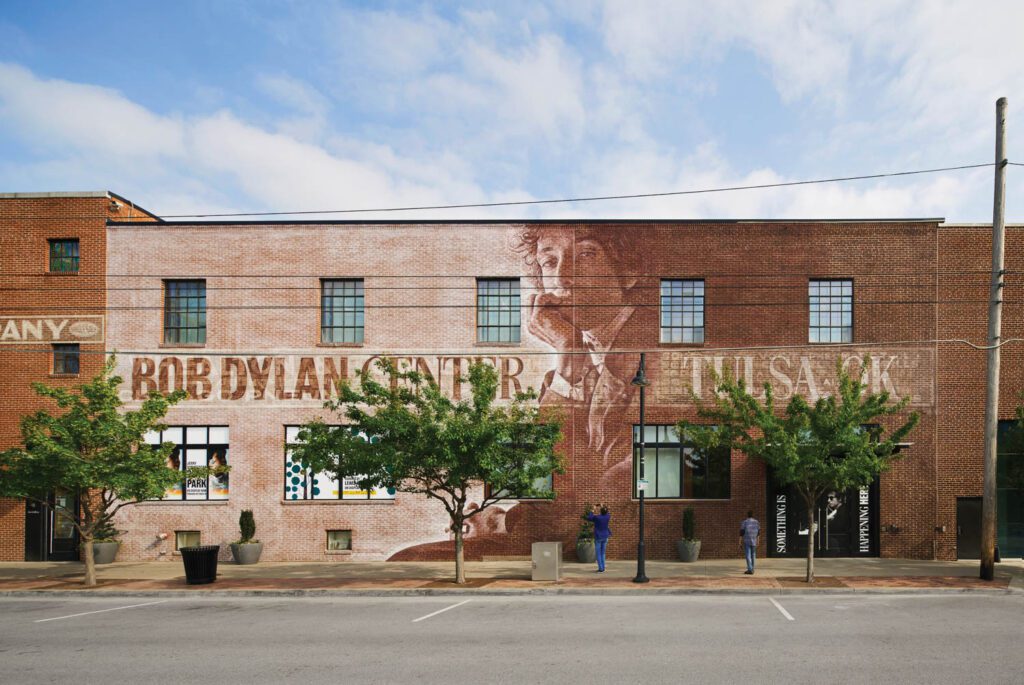 Olson Kundig collaborated with 59 Productions, a British design and production studio, on the project's multimedia installations. "That team has a theater background, which was perfect because we were looking for this to be a visceral experience," Maskin says. Visitors wear headsets to listen to music and other content. Near the start of the galleries, Lebeau and 59 created an immersive film gallery of archival footage; in a clever bit of stagecraft, sheets of acrylic hang from thin steel rods to mimic paper flying out of typewriters. Elsewhere, visitors can play the part of a sound mixer in a music studio or listen to songs that inspired Dylan at a digital jukebox curated by Costello.
The exhibits explore the creative process in various ways. One gallery digs deep into six seminal songs, like "Tangled up in Blue," and shows manuscripts and how tunes changed in the recording studio. Beyond is a library curated by Harjo with Dylan's writing and books that influenced him along with her own work. It segues visitors to temporary exhibitions on the second floor that focus on other artists; current shows feature additional photographs by Schatzberg and "The Gift," which further delves into the creative process.
The second floor also contains the Bob Dylan Archive, located in a reading room that's only open to researchers. "We couldn't let the public in, so we created views in," Maskin says. He surrounded the room with boxes displaying items from the archive. Among them is a bag stuffed with fan mail from the '60's. Dylan held onto it for decades, but, when it arrived in Tulsa, the letters were unopened. No one knows why he kept them. The notes show how Dylan touched many people—but only deepen his mystery. The Bob Dylan Center invites us to draw our own conclusions.
---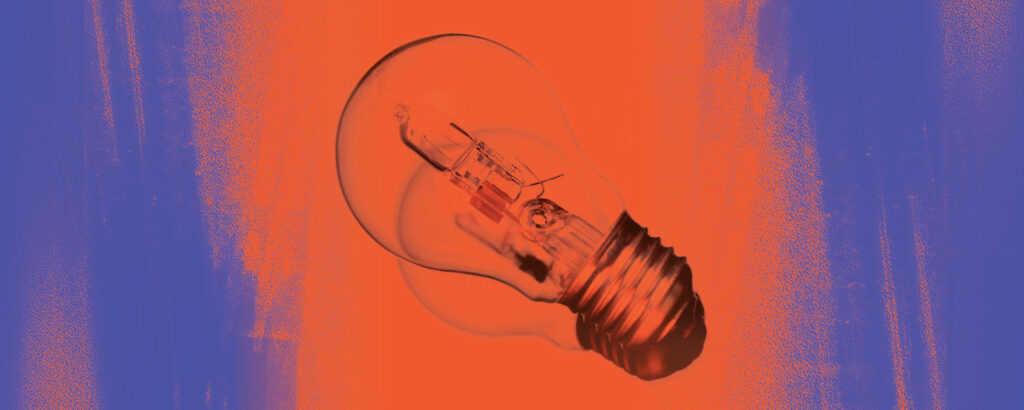 See Interior Design's Best of Year Winners and Honorees
Explore must-see projects and products that took home high honors.
---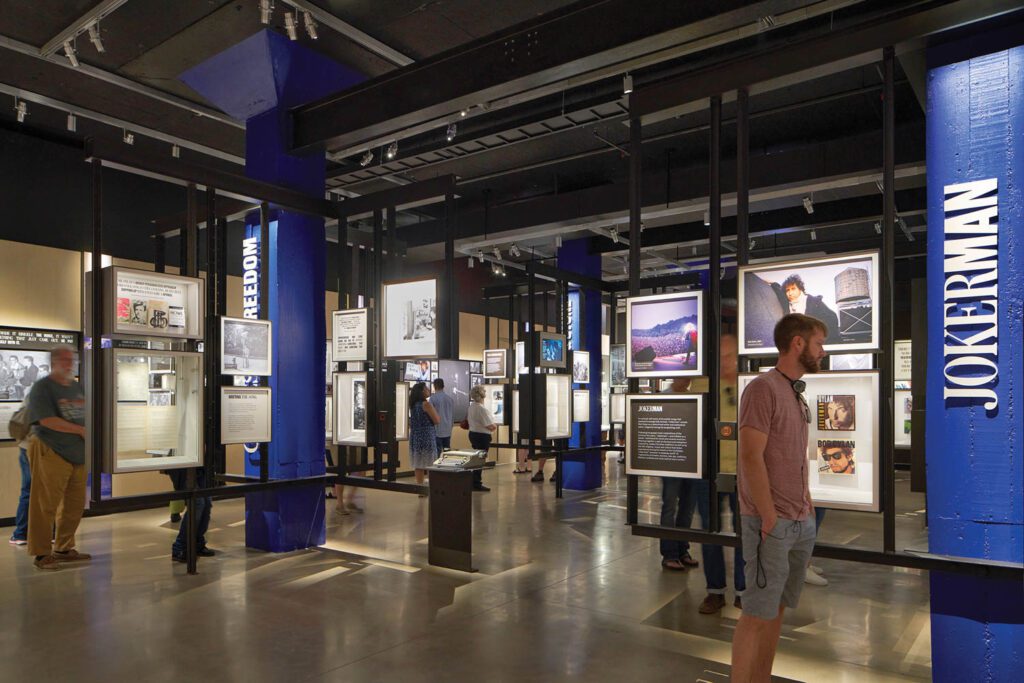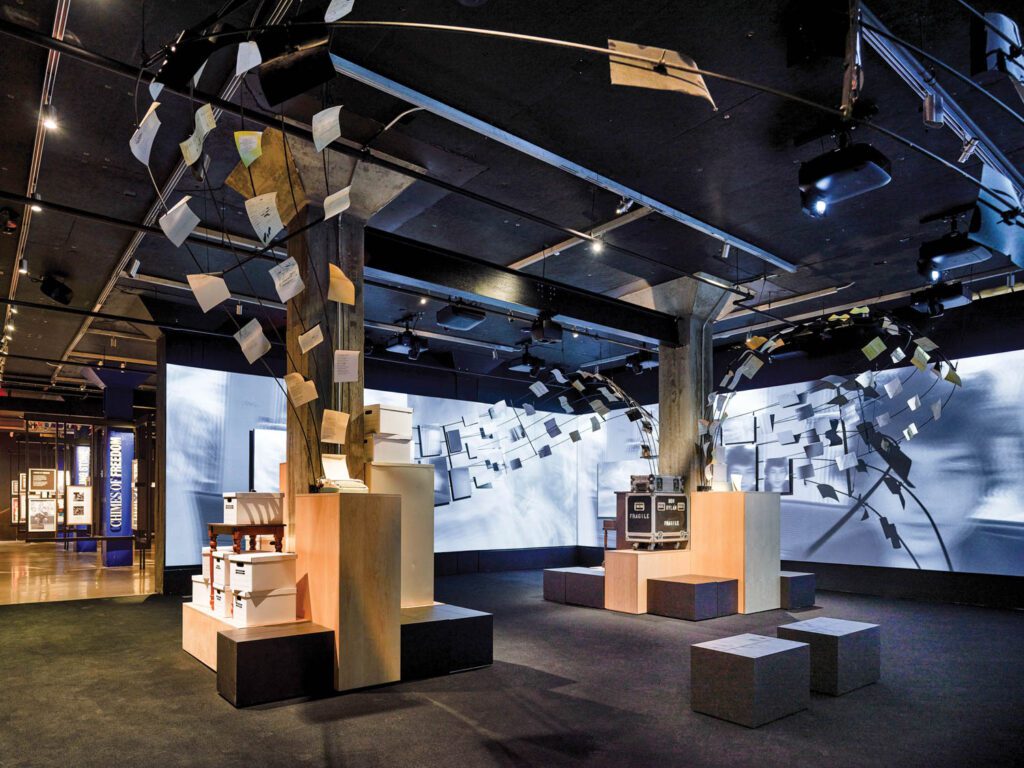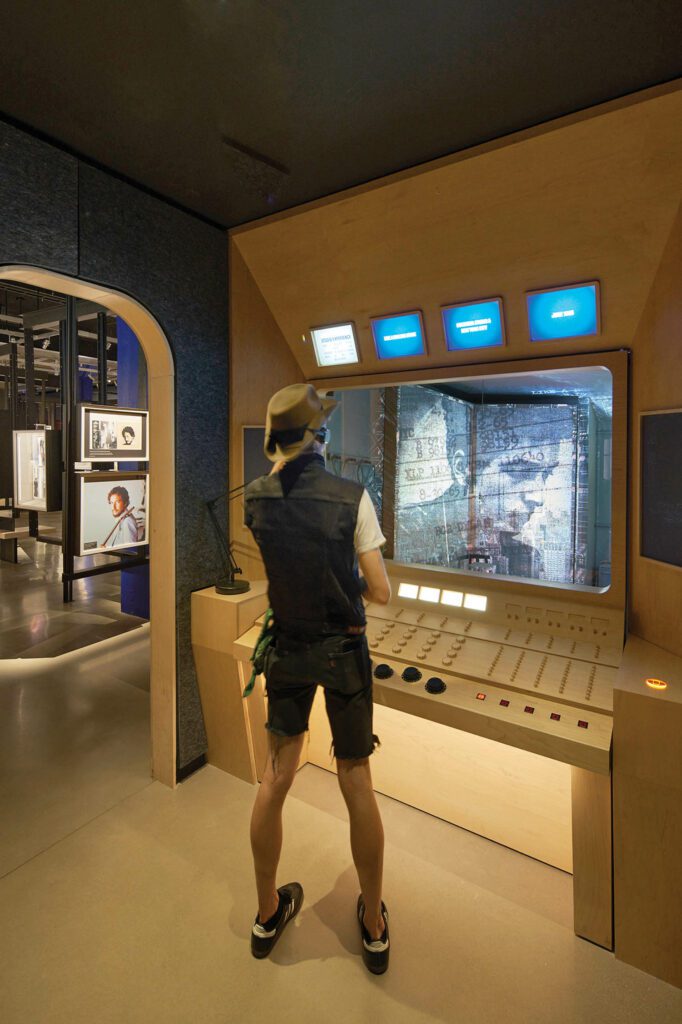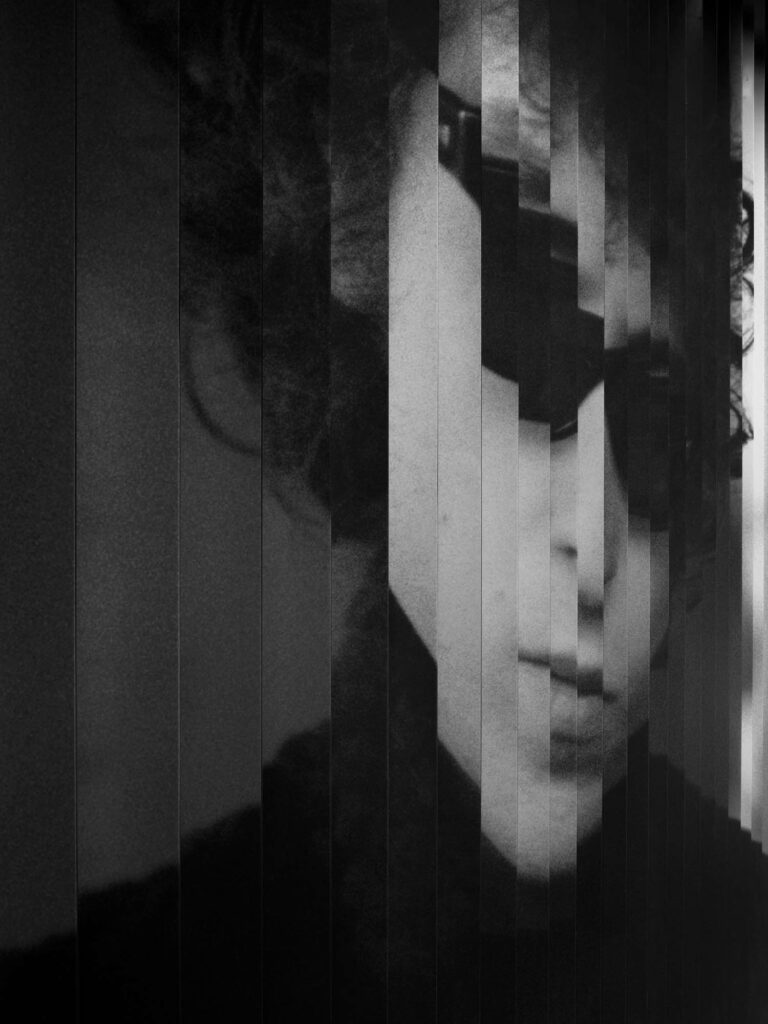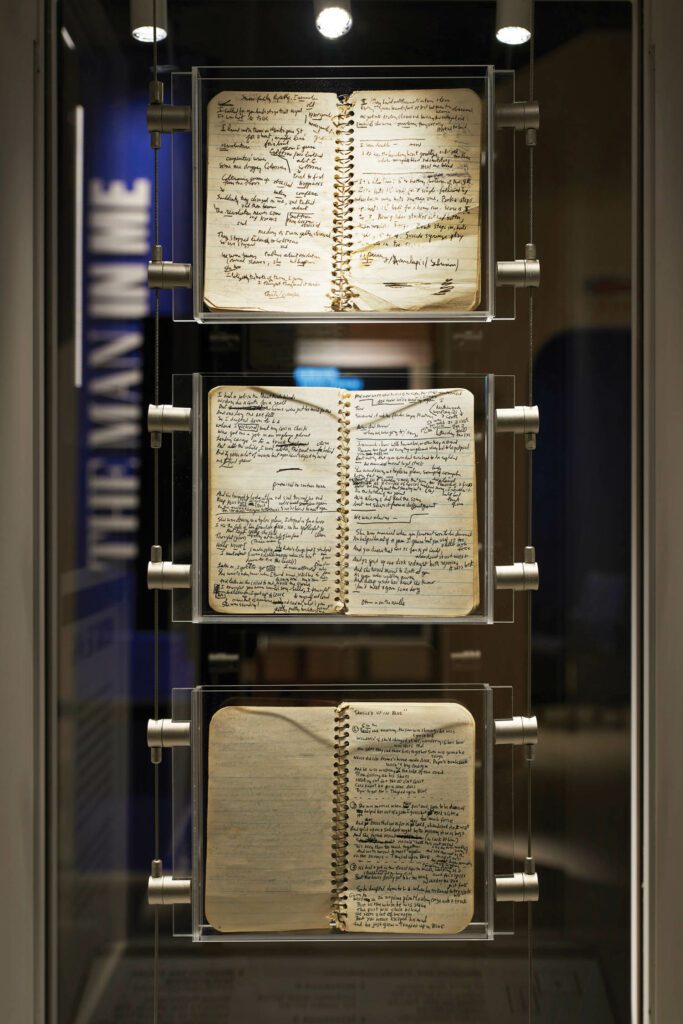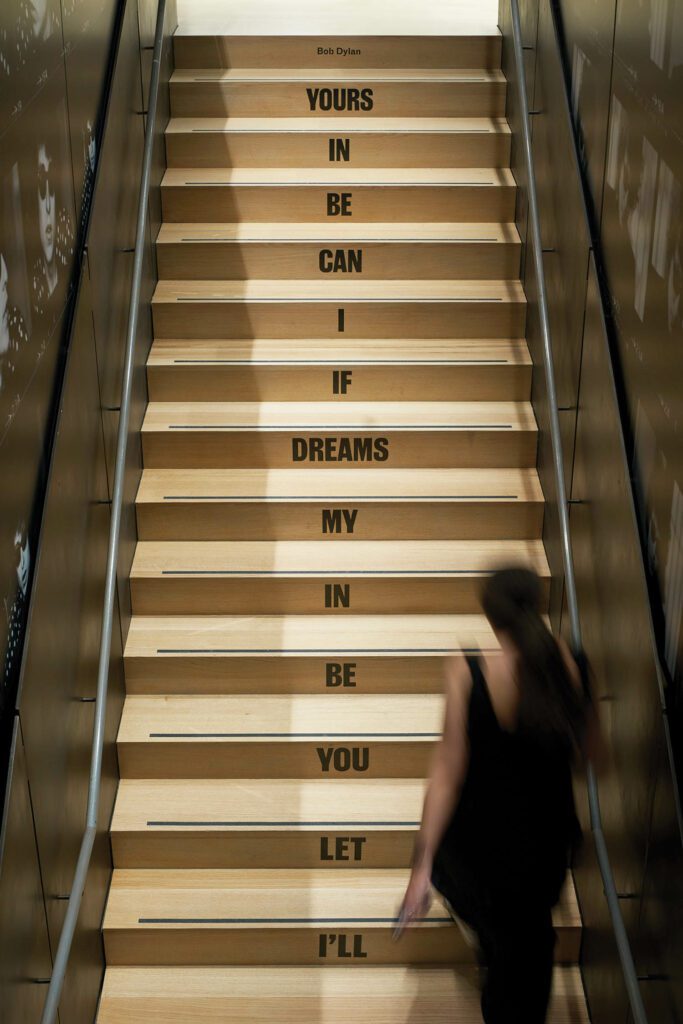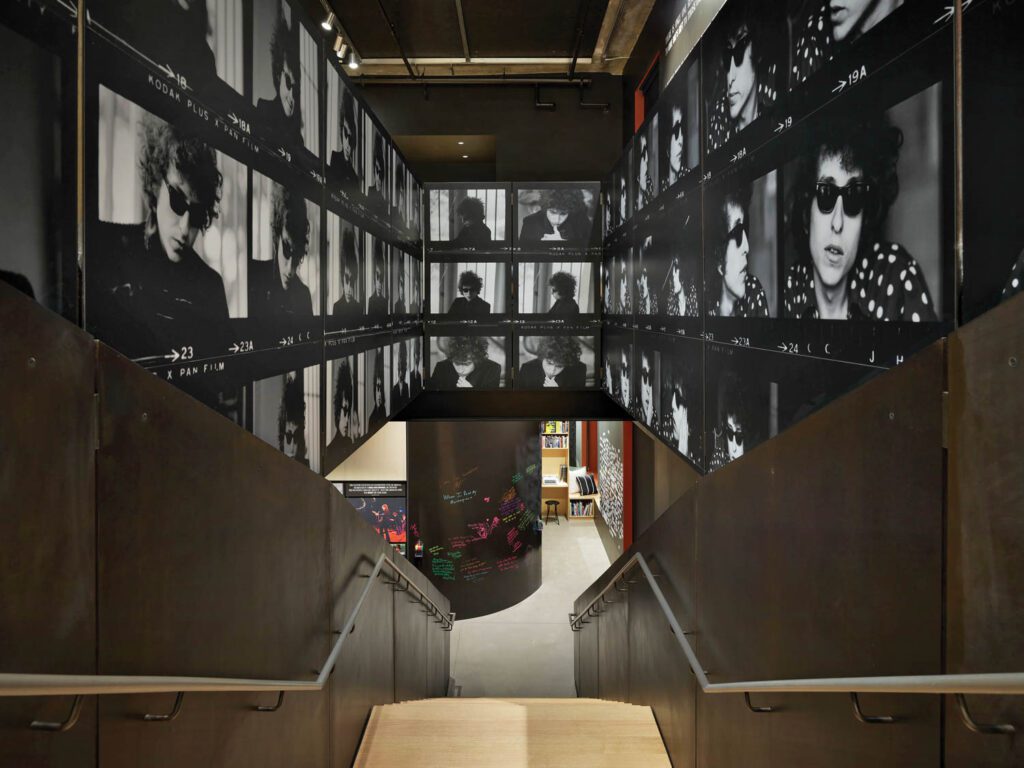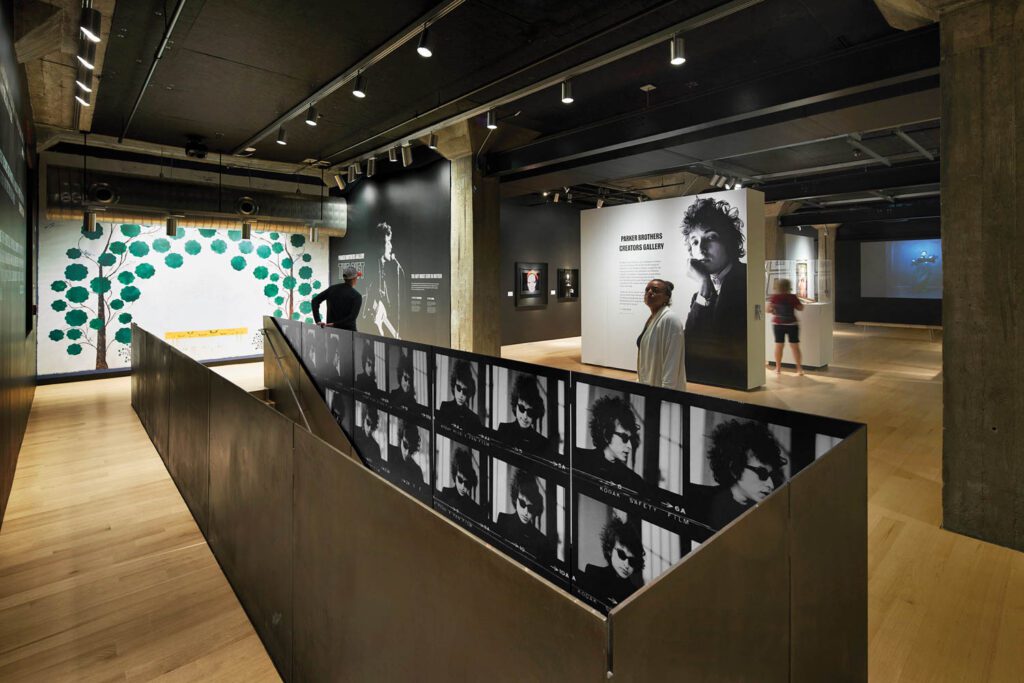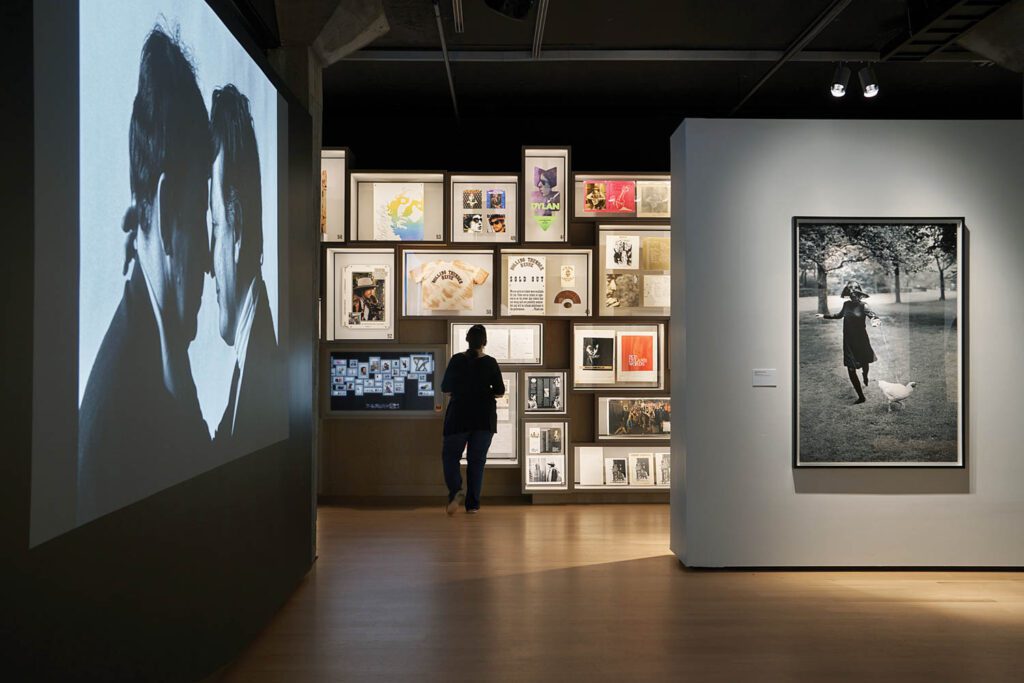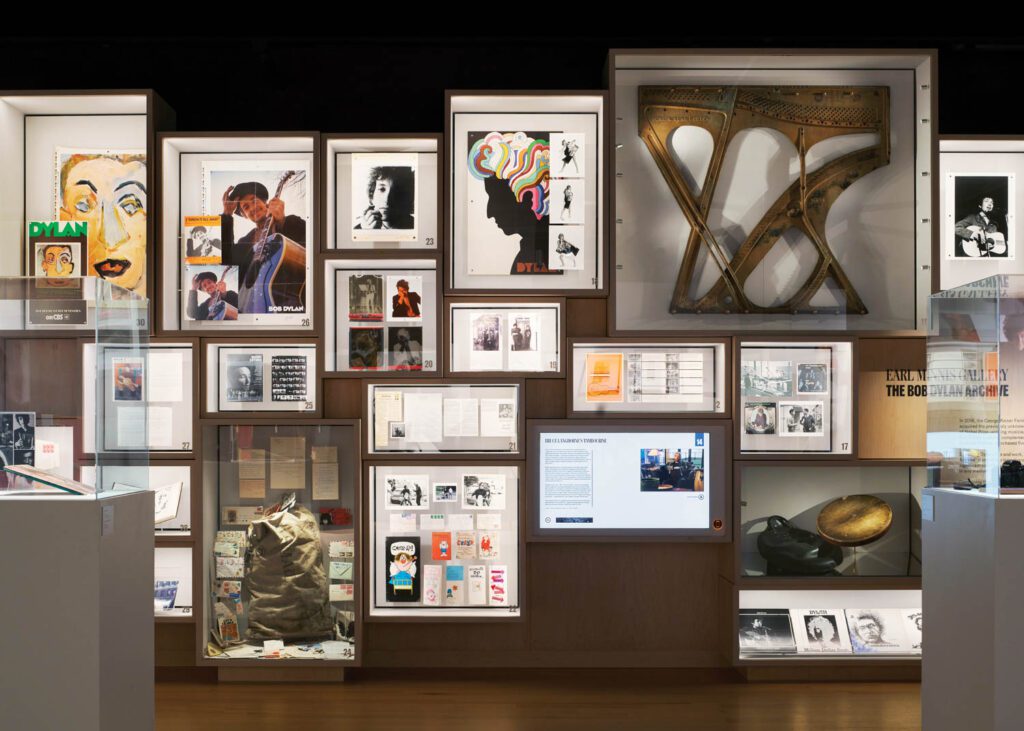 PROJECT TEAM
PRODUCT SOURCES
THROUGHOUT