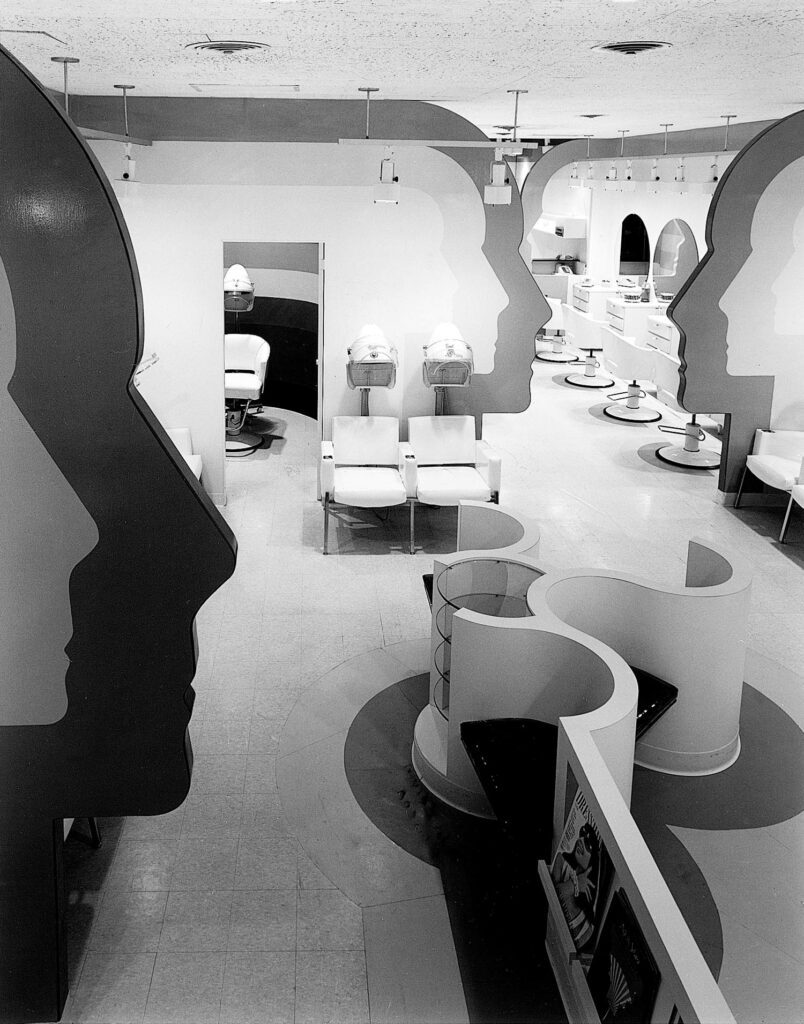 The 1960s: Celebrating 90 Years of Design
In Copenhagen, Arne Jacobsen builds and furnishes the SAS Royal Hotel in 1960. The next year, Jack Lenor Larsen introduces stretch fabric, and Salone del Mobile debuts in Milan. In 1962, Eero Saarinen & Associates completes Idlewild Airport's TWA Terminal. Mario Bellini begins consulting for companies such as Cassina and Olivetti in Italy in 1963; back in the U.S., Billy Baldwin redesigns New York's Tiffany & Co., and the Interior Design Educators Council formed. Davis Allen of Skidmore, Owings & Merrill completes Hawaii's Maui Kea Beach Hotel in 1965. The decade's premier book of theory, Robert Venturi's Complexity and Contradiction in Architecture, comes out in 1966, the same year Art Gensler opens his namesake firm in San Francisco. In 1967, New York City's Ford Foundation interiors by Roche & Dinkeloo's Warren Platner, and Billy Baldwin win designs the Onassis villa in Skorpios, Greece. The first NeoCon (National Exhibition of Contract Furnishings) is held in Chicago in 1969.
Editor's note: Explore more coverage of design through the decades here.
Design Highlights
1963 – Skidmore, Owings & Merrill designs a headquarters for Armstrong Cork in Lancaster, Pennsylvania.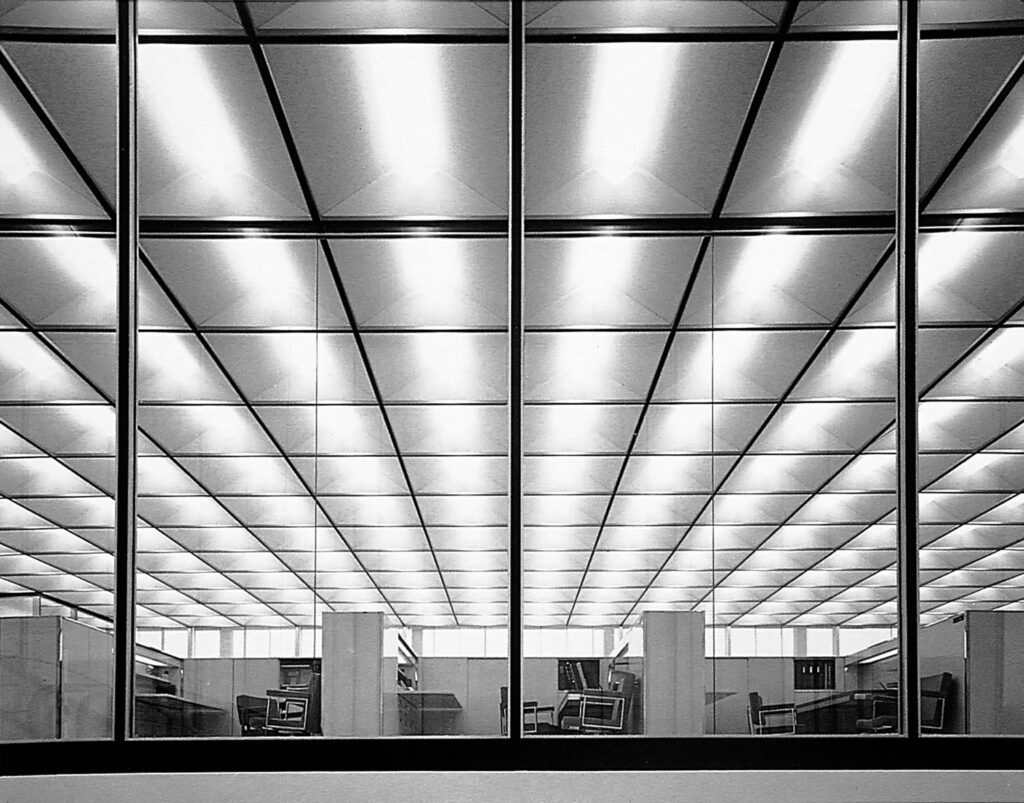 1964 – George Nelson and Robert Propst's Action Office furniture for Herman Miller responds to the work habits of nine-to-fivers, while Jeremiah Goodman's illustration of C. Eugene Stephenson design takes the cover of Interior Design's February issue.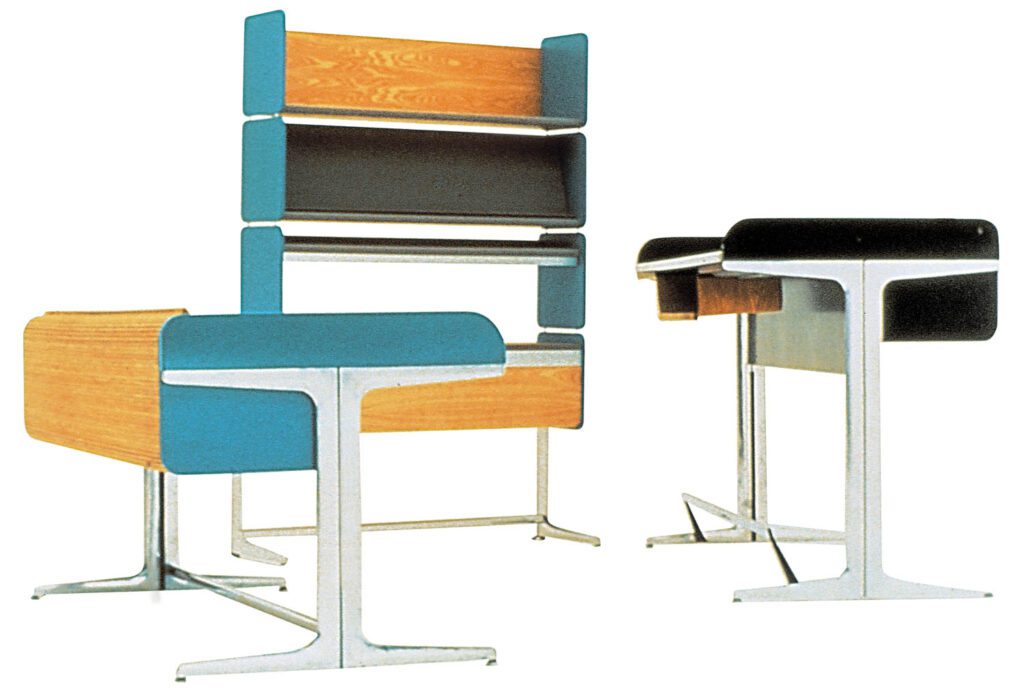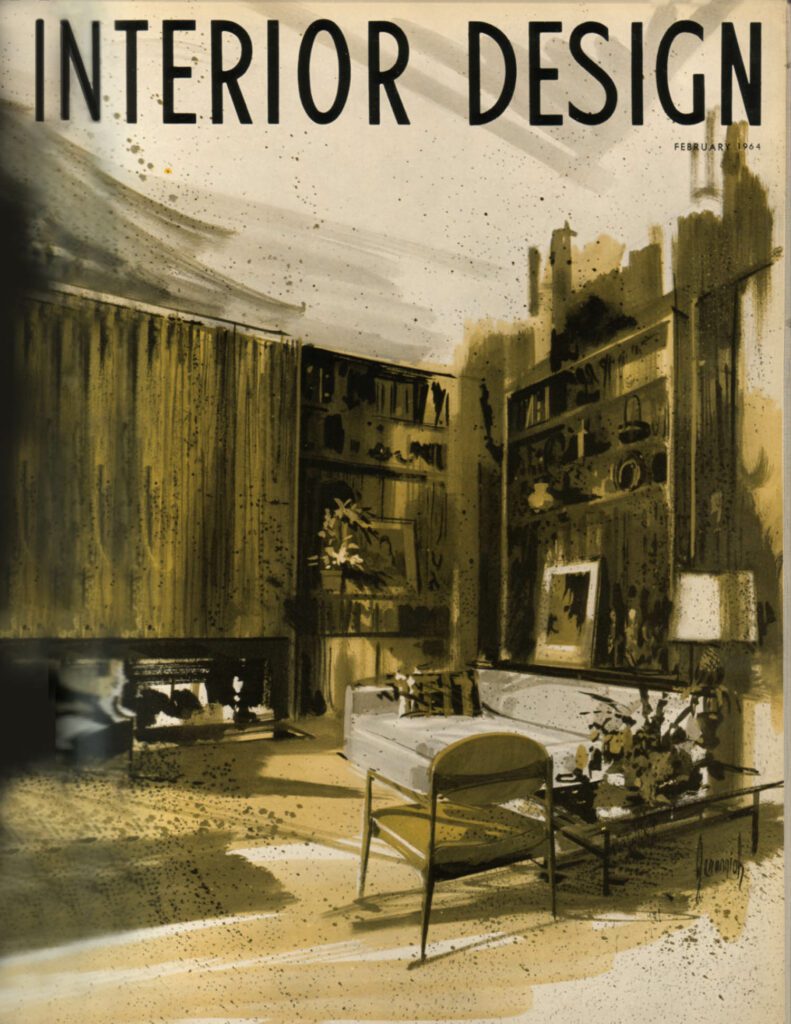 1965 – Alvar and Elissa Aalto design conference rooms for the Institute of International Education in New York.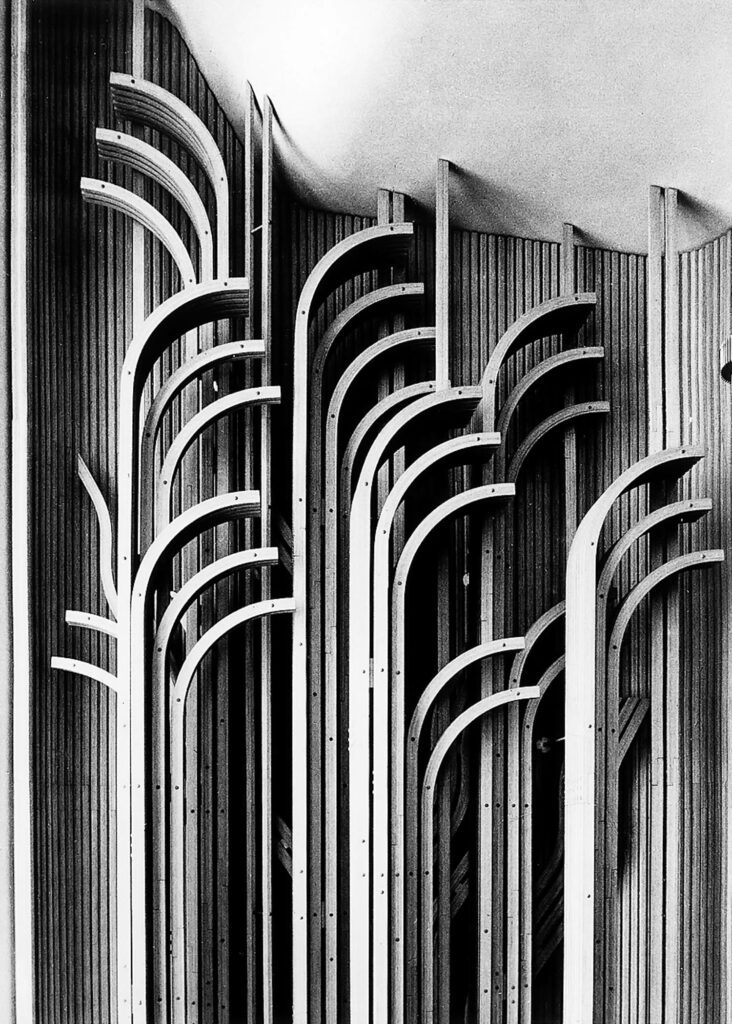 1966 – The Whitney Museum of American Art by Marcel Breuer & Associates is a new icon for New York, and Nicos Zographos's CH-66 chair offers a novel take on tubular steel.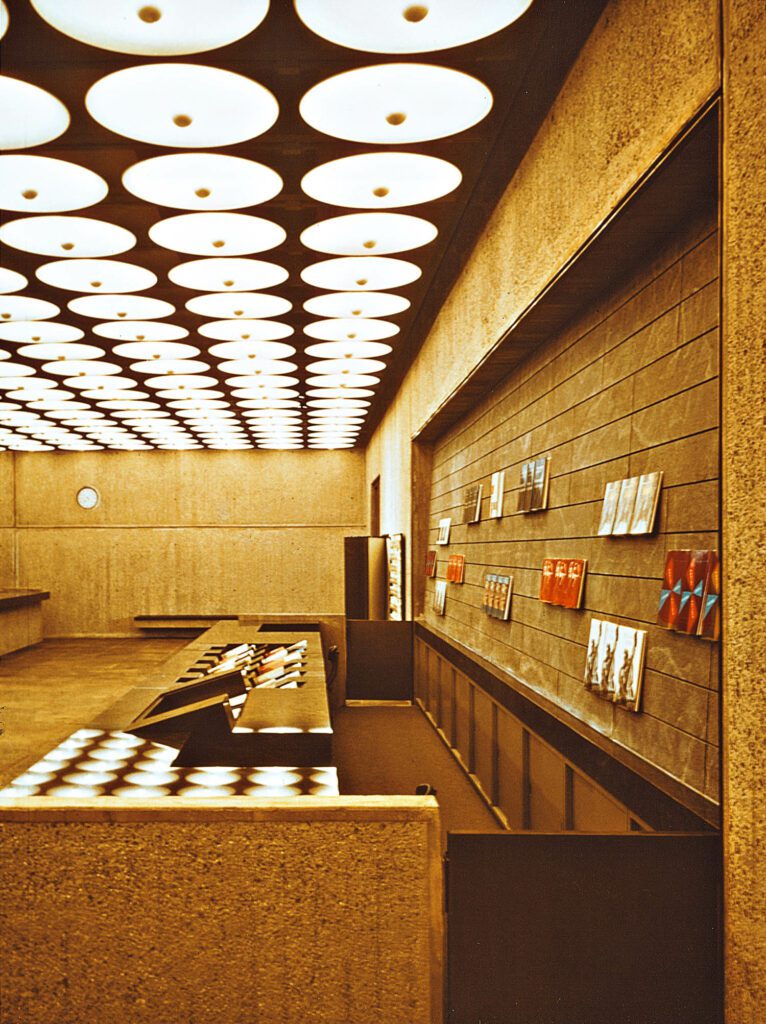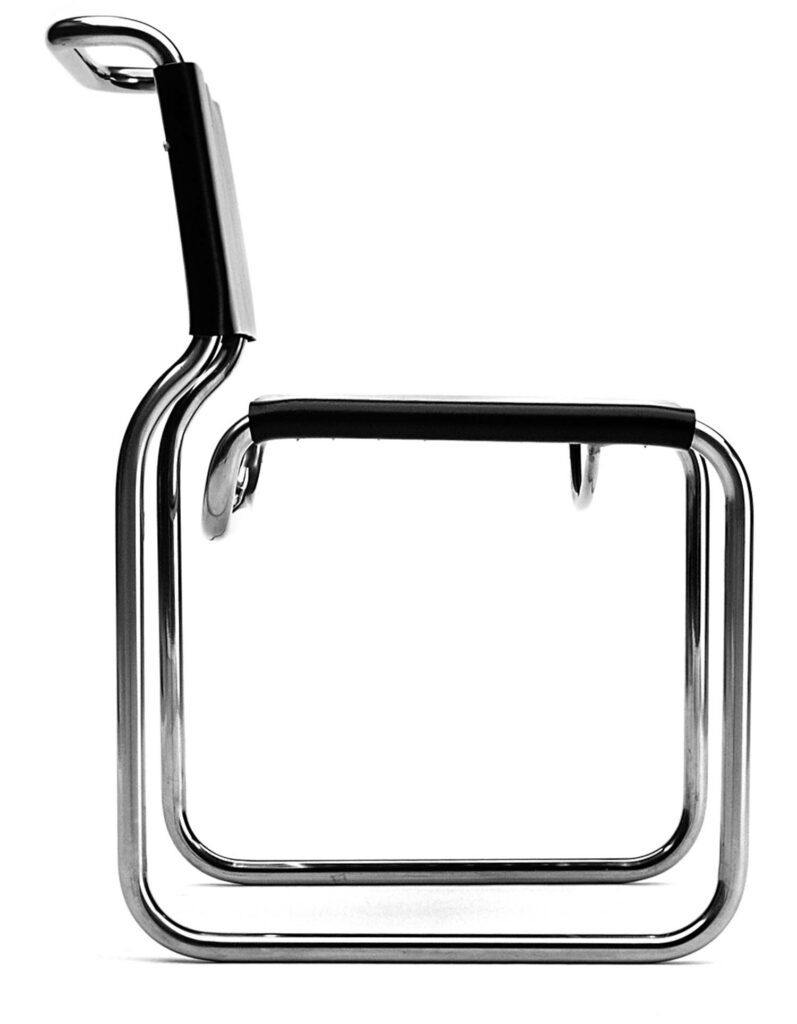 1967 – With De Pas, D'Urbino, & Lomazzi's inflatable Blow chairs for Zanotta, change is in the air.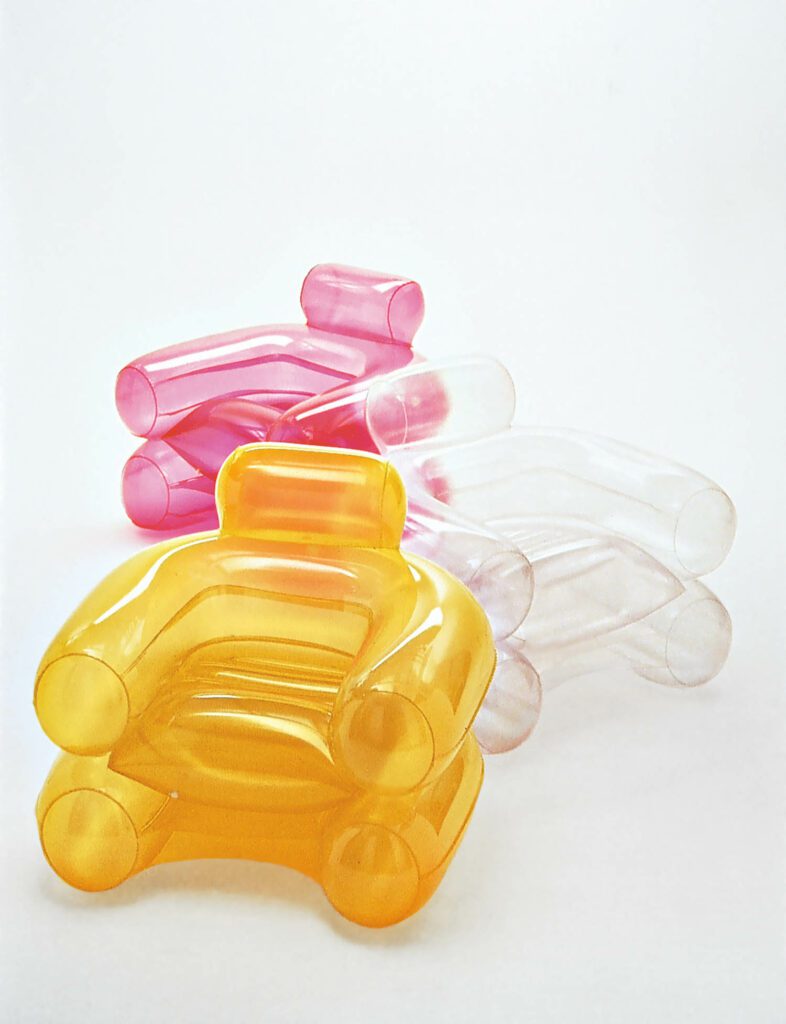 1969 – The Metamorphosis beauty salon by Design Coalition's Alan Buchsbaum opens in Great Neck, New York.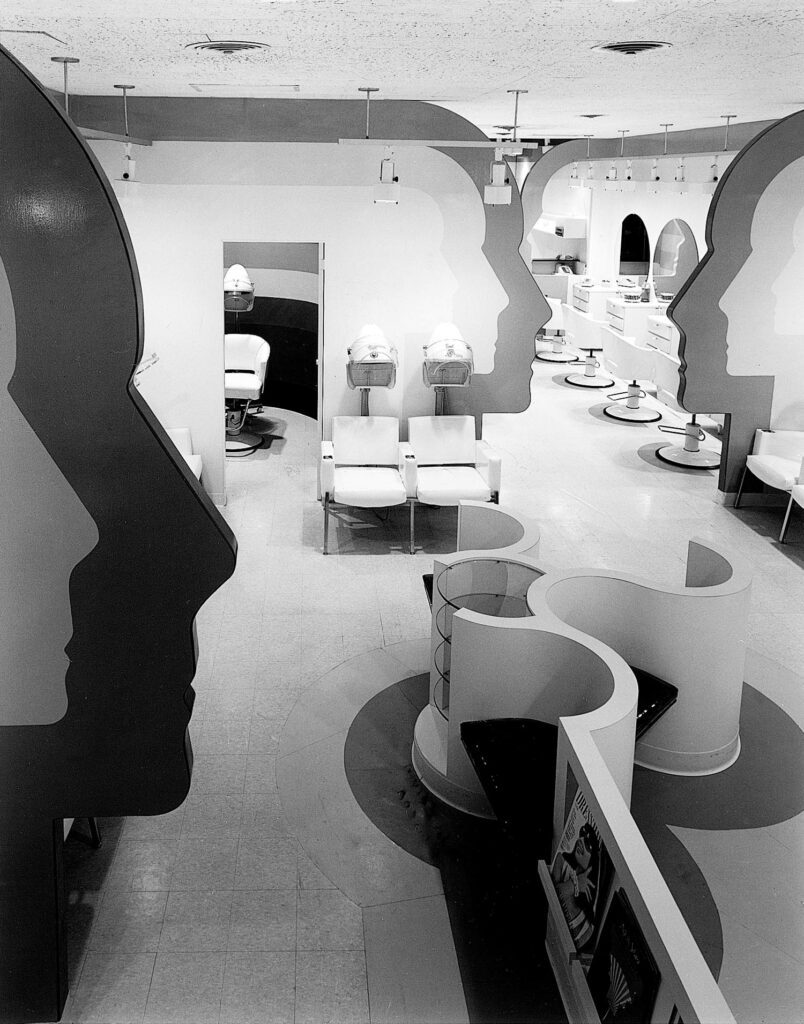 Time Pieces
These reissues are as good as new—or better.
Handcrafted in 1963, when he was a childlike 56, Alexander Girard's whimsical figures capture his most emblematic traits: playfulness and wonder. Now, Virtra offers exact replicas to delight even the most grown-up of adults.
Girard and his wife began collecting folk art in Mexico. Eventually, the collection grew to legendary proportions-and visibly influenced dolls the designer made for his own home in Santa Fe, New Mexico.
With the help of the Vitra Design Museum's documents, 11 dolls have been reproduced accurately and marketed under the name Wooden Dolls. Like the earlier versions, the new toys are hand-carved from pine and spruce, hand painted, and ornamented with feathers and string. Heights range from 6¼ to 12 inches.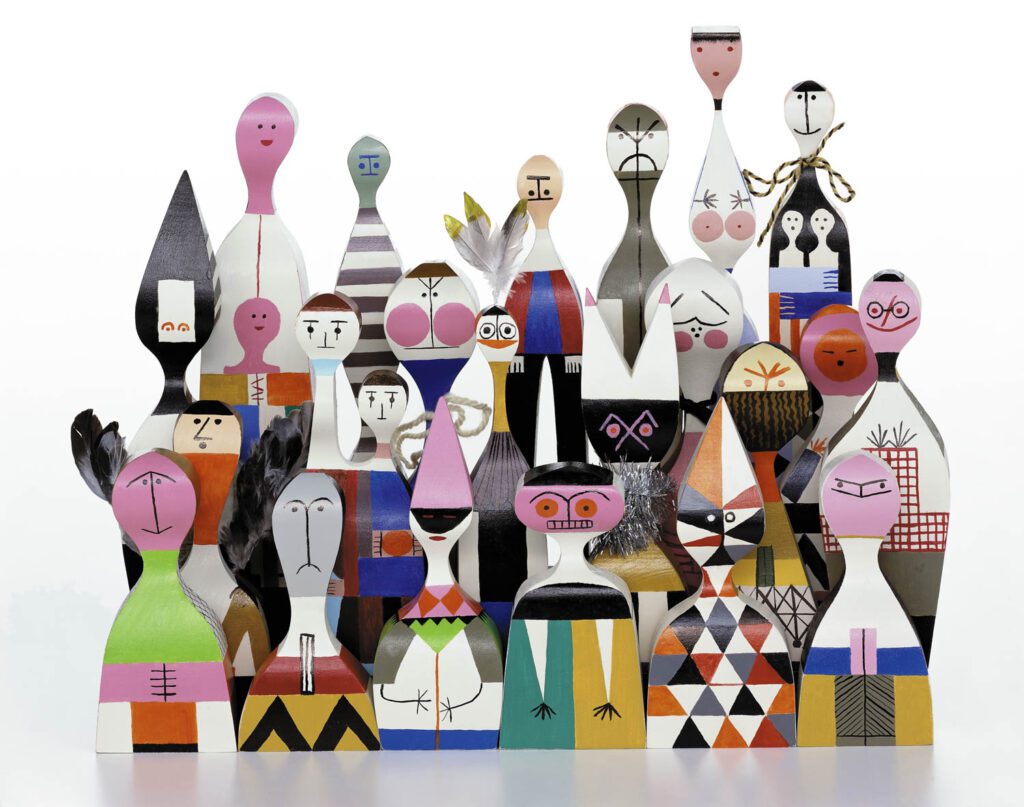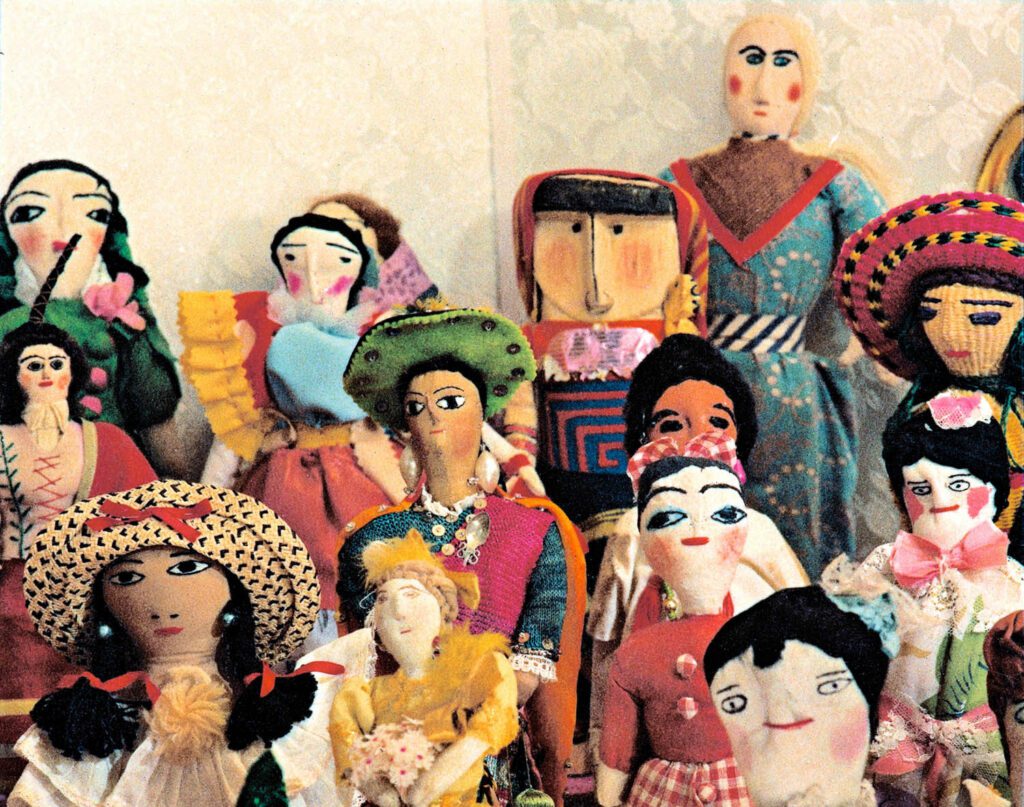 A Different Time: Thank You for Smoking
What did we know, and when did we know it? Hard to say.
On January 11, 1964, the U.S. surgeon general announced that tobacco could kill. We didn't think he was lying, but an awful lot of us chose not to believe him anyway. Ashtrays continued to march down the center of conference tables on the pages Interior Design—occasionally showing up in medical venues as well.
Throughout the lifetime of this magazine, liquor has also had its place. In 1941, an ad offered a combination bar and vanity. Later, innovations included bars on wheels, bars hidden in entertainment centers, and, appropriately, bars built into cocktail tables. There were bars at home and bars at the office. One publishing company had a bar, repleted with stools, right off a conference room. Imagine that!
1963 – A hand puppet, based on the popular Señor Wences variety-show act, hawks office furniture by Desks.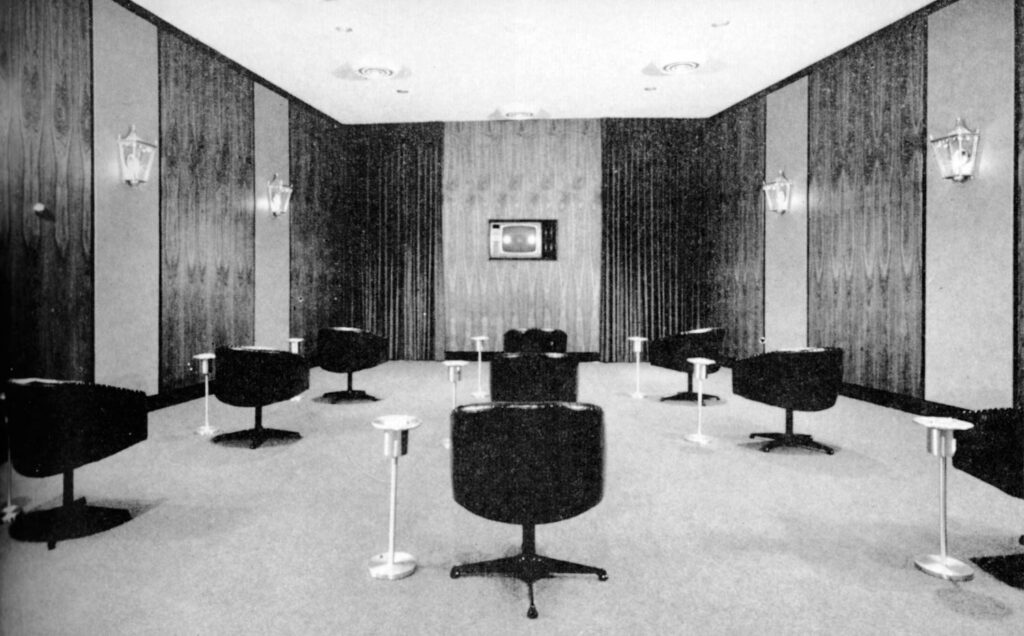 1967 – At the Blair Club in Silver Spring, Maryland, the TV room featured one ashtray per seat.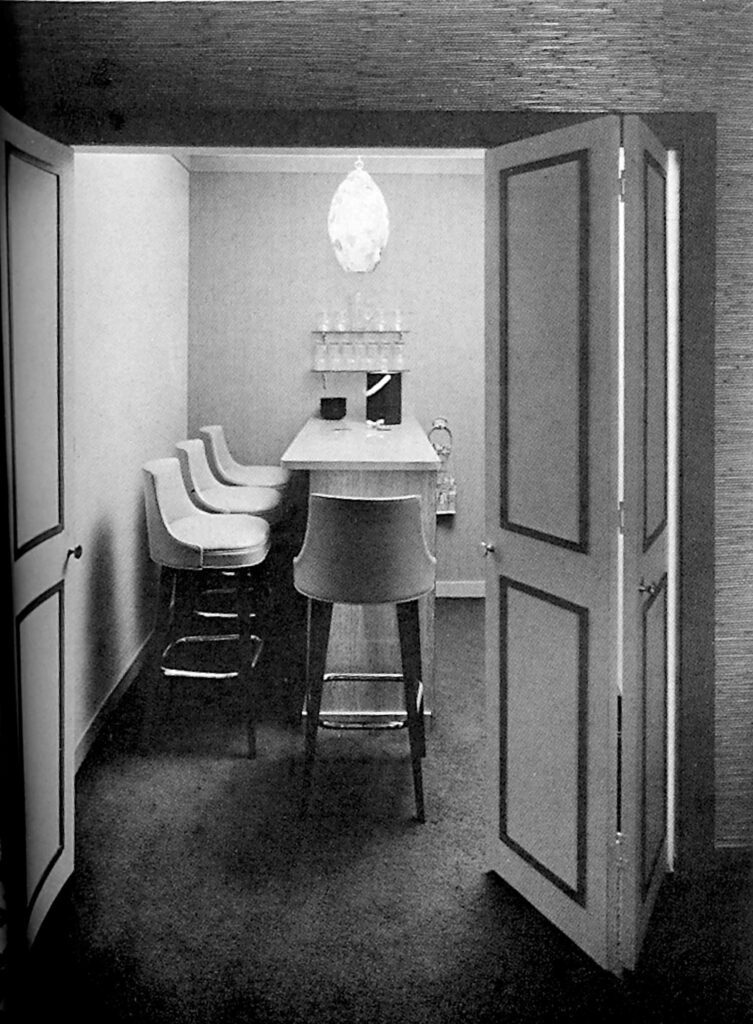 1969 – It was de rigueur for executives to have bars, but Robert Reynolds even equipped this New Jersey publishing company with Chairmasters bar stools.