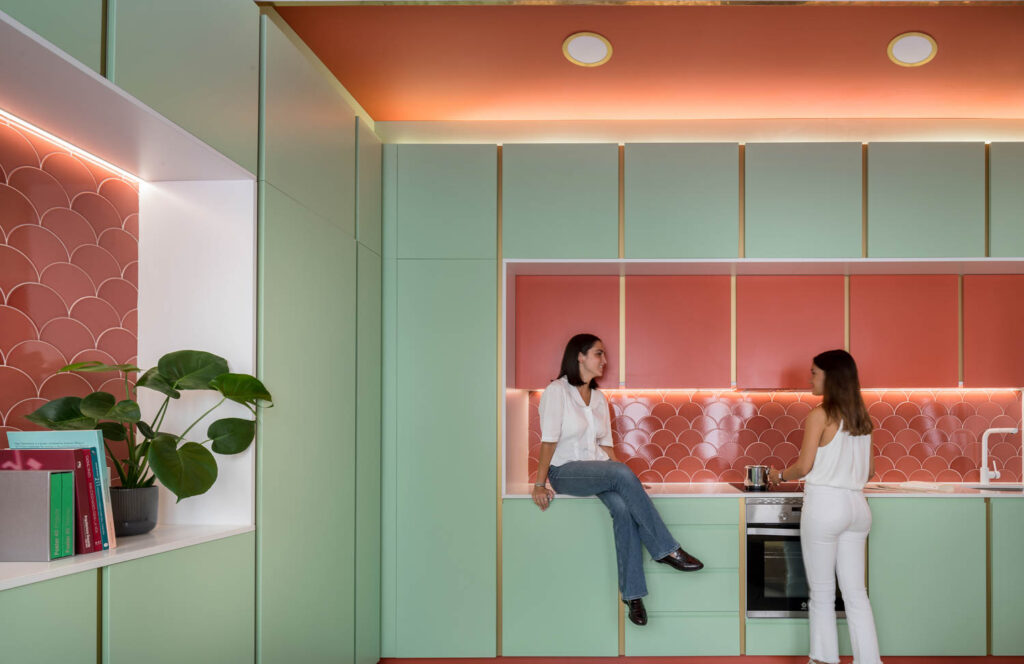 OOIIO Arquitectura Transforms a Haberdashery into a Chic Loft
A haberdashery invites sophistication—and a touch of whimsy. That sentiment is perfectly reflected in a vibrant Madrid loft, which was once such a space. "We like to play a lot with color, it's something we do regularly," says Joaquín Millán, manager director of OOIIO Arquitectura, which worked on the project. "We believe that wise color management brings a tremendous amount of nuance and added value, opening unexpected paths when designing."
In this case, color transforms compact quarters—measuring around 560 square feet—into a rich and inviting home. "When people enter, they do not expect at all to find such a lively and powerful space in such a small place," adds Millán. "It's like a breath of vitality." Located on the ground floor of a modest building in the city's Madrid Río neighbohood, the interiors, clad in an array of ceramics by APE Grupo, offer an element of surprise.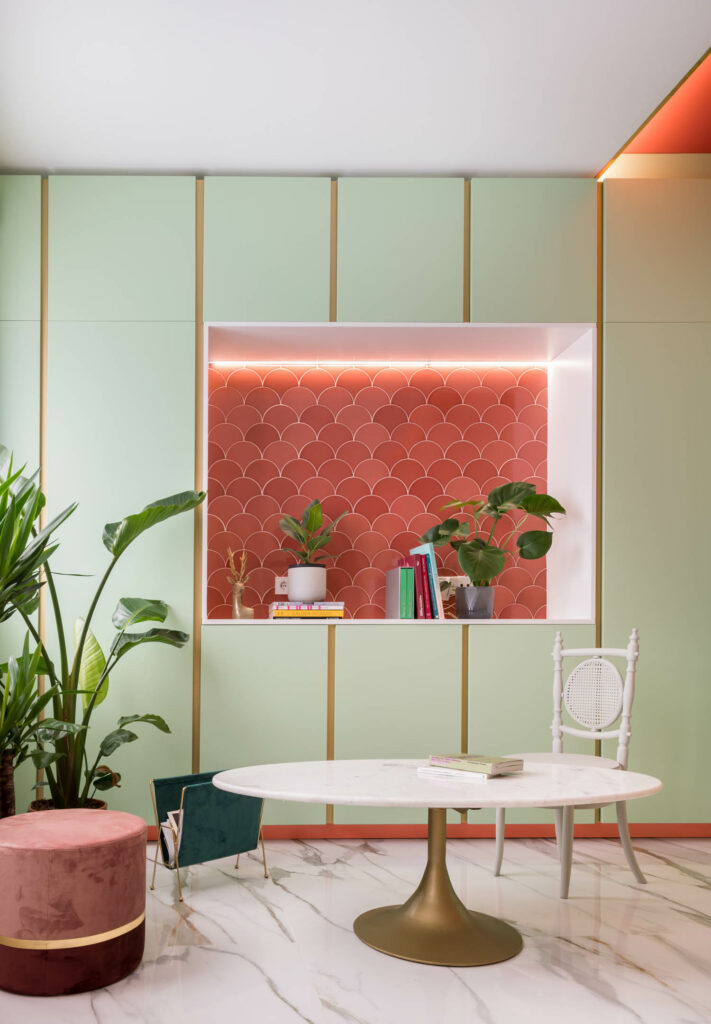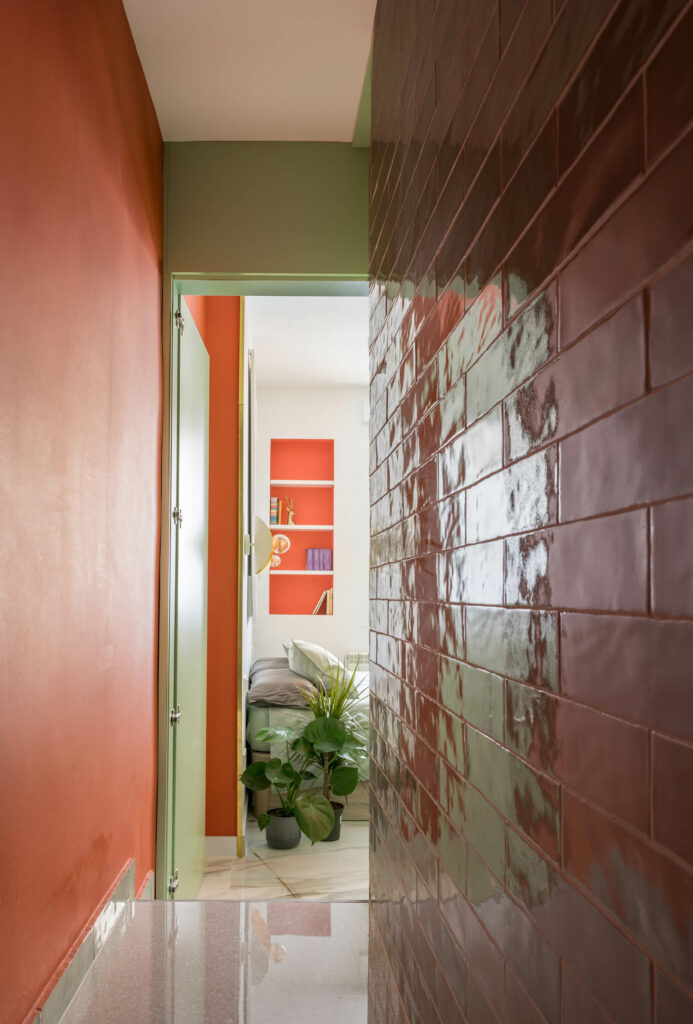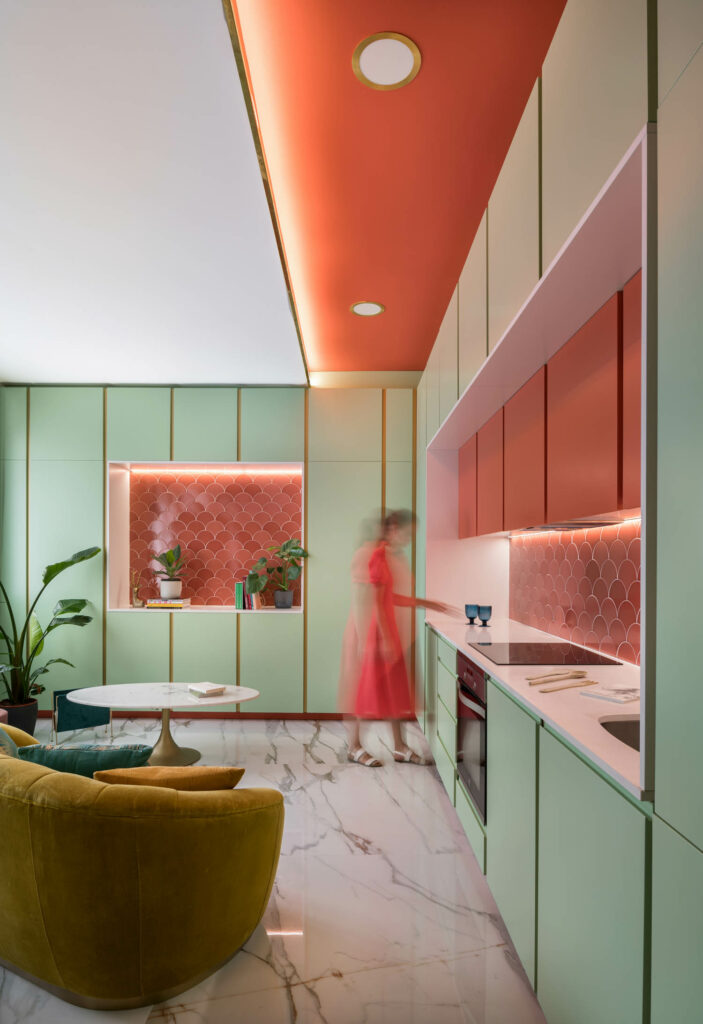 The former haberdashery, which shared a space with a photocopy shop run by the same owner, influenced the design direction. Like the shop, the loft features a partition–albeit a mobile one with adjustable golden slats—making it easy to open or compartmentalize the interiors. "That golden partition, a memory of the division between shops, now also serves to direct the reflection of sunlight that enters through the window," shares Millán.
With mint green kitchen cabinets and L-shaped furniture to optimize seating, the loft reflects a playful aesthetic. As for the bathroom, that's hidden behind a panel of wardrobes, which houses the TV in the living area and offers additional storage. The real showstopper, though, remains the contrast of colors. Deep coral ceramic tiles pop against the mint-green backdrop, making clear that what's old can always be new.
Design Details Pop in This Madrid Apartment by OOIIO Arquitectura