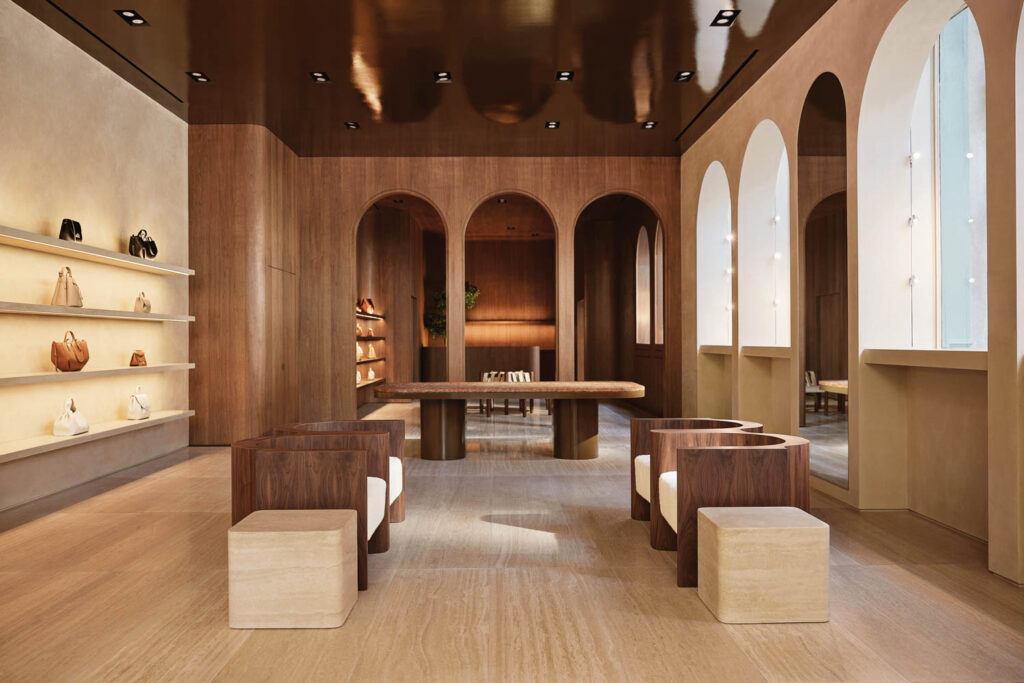 Hot Shots: Polène Calls on Valériane Lazard to Design a SoHo, New York Locale
Valériane Lazard has quickly built a reputation for refined interiors in the country that invented chic. The 32-year-old French designer, who is originally from Provence, studied her craft in the Netherlands, where she graduated from Design Academy Eindhoven's man and well-being program under the tutelage of Ilse Crawford. Lazard later focused her global view while working for such leading innovators as Studio KO, Vincent Van Duysen, and Interior Design Hall of Fame member John Pawson, before opening her Paris-based practice in 2017.
In 2020, when Polène, the online luxury handbag and accessories brand, decided to open its first store, the company turned to Lazard, both for a shared aesthetic and a common sympathy for the environment. The Paris boutique was so successful that Polène invited Lazard to create a second location, this one in downtown New York. Opened in September, it occupies 1,900 square feet of ground-floor space at 487 Broadway, a building that began life in 1895 as the Silk Exchange.
Taking cues from the gently rounded shapes and soft textures of Polène's product lines, Lazard outfitted the gallerylike SoHo store in travertine and walnut—materials chosen, she says, "to build a sense of warmth and wellness." The first, she notes, "is a calm and earthy stone known for the rich shades of its creamy ivory veins," which contrasts well with the darker tones of the wood. To complete the look, Lazard commissioned Spanish adaptive-reuse whiz Jorge Penadés to create a large shop table fashioned from compressed leather scraps that would otherwise have been discarded. Wood and leather seating of her own design was fabricated locally by Chateau Brooklyn. Although there is clearly an intellectual, minimalist rigor to her work, Lazard stresses its sensuality and emotion: "to fashion timeless interiors by giving pride of place to the tactility of natural materials"—that, she admits, is always her goal.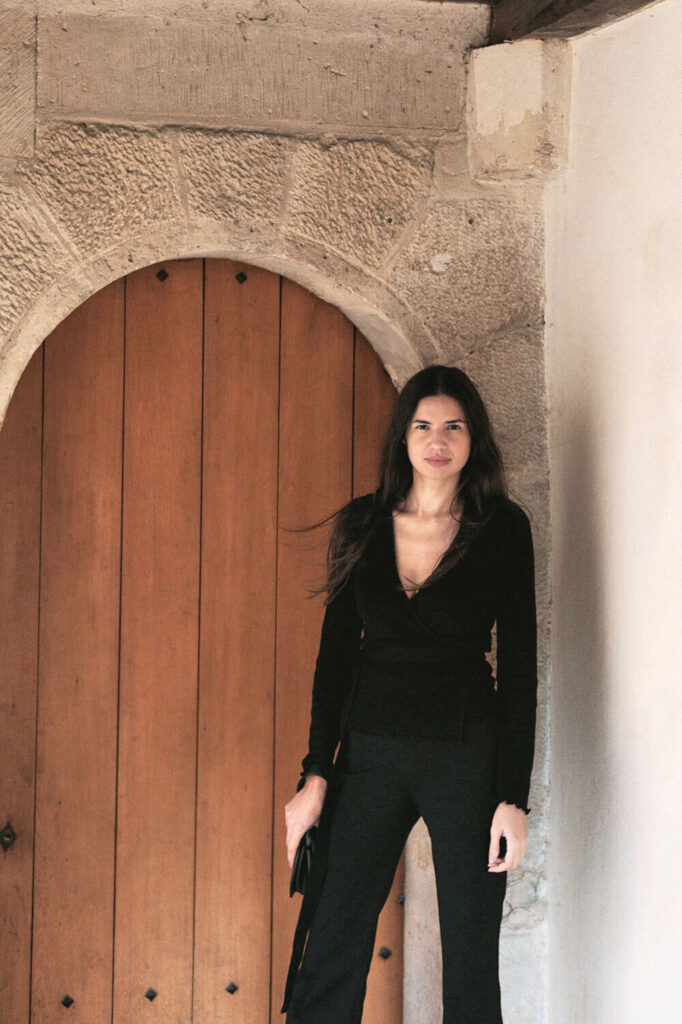 A Closer Look at Polène's SoHo Store