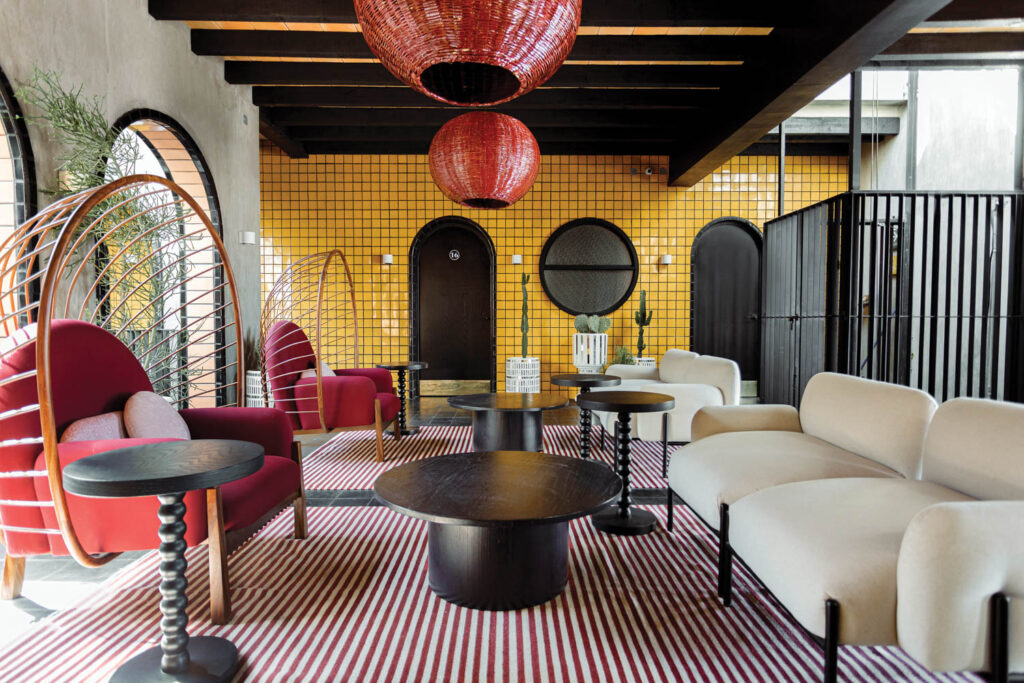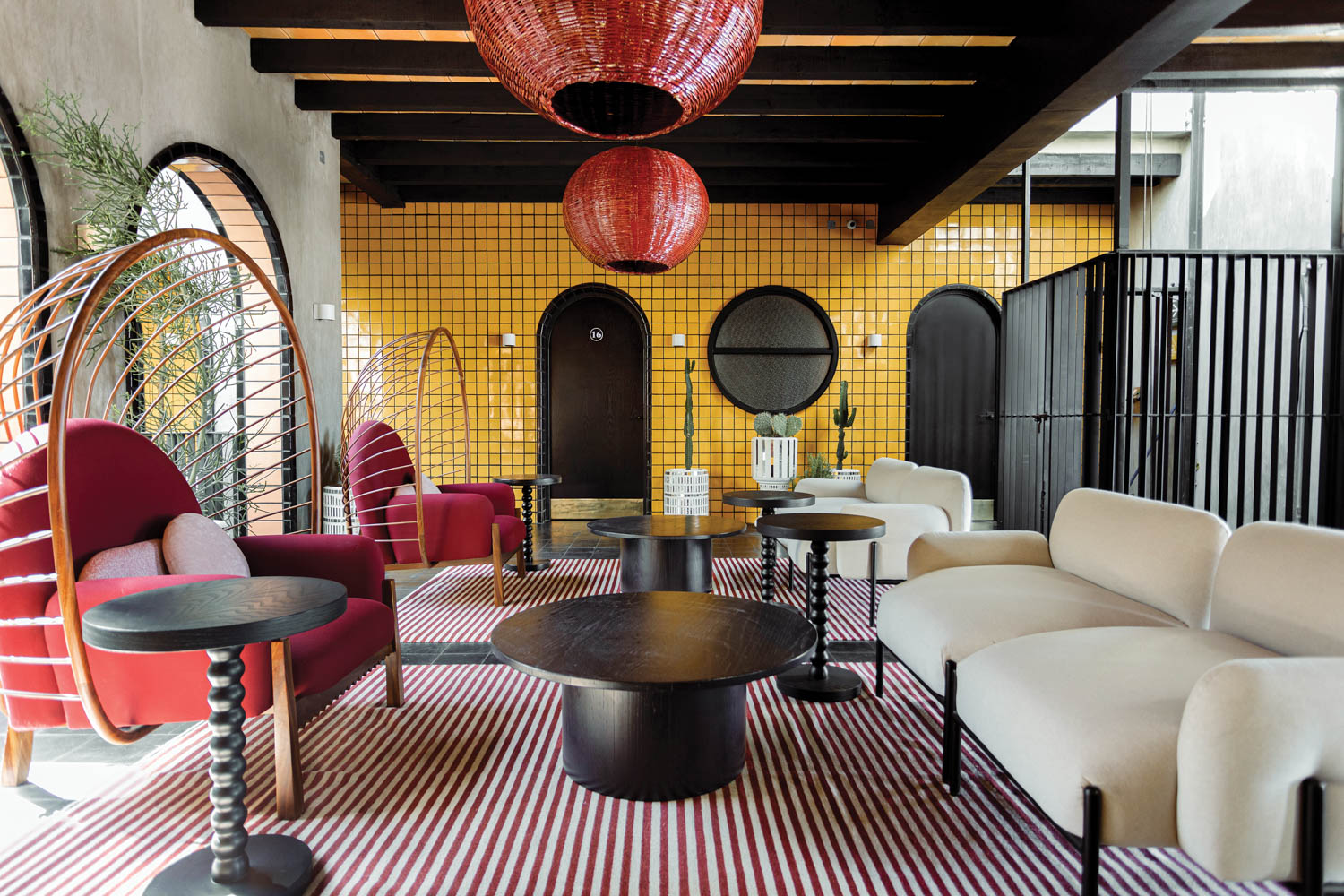 5 Refreshed Historic Properties That Honor Tradition
Historic properties in vacation spots from Portugal to Italy get a new lease on life with redesigns that honor tradition—and subvert it, too.
Site: San Miguel de Allende, Mexico
Keys: 16
A meticulously restored colonial-era villa was reinvented as a property that celebrates the best of Mexican design and regional artisanal crafts. Interior highlights include sunshine-bright glazed ceramics, mirror-tiled planters, woven tapestries, crisp black steelwork, and contours galore. Best seat in the house to take in the colorful modernist surrounds: the lounge's cocooning Calaca armchairs by Comite de Proyectos.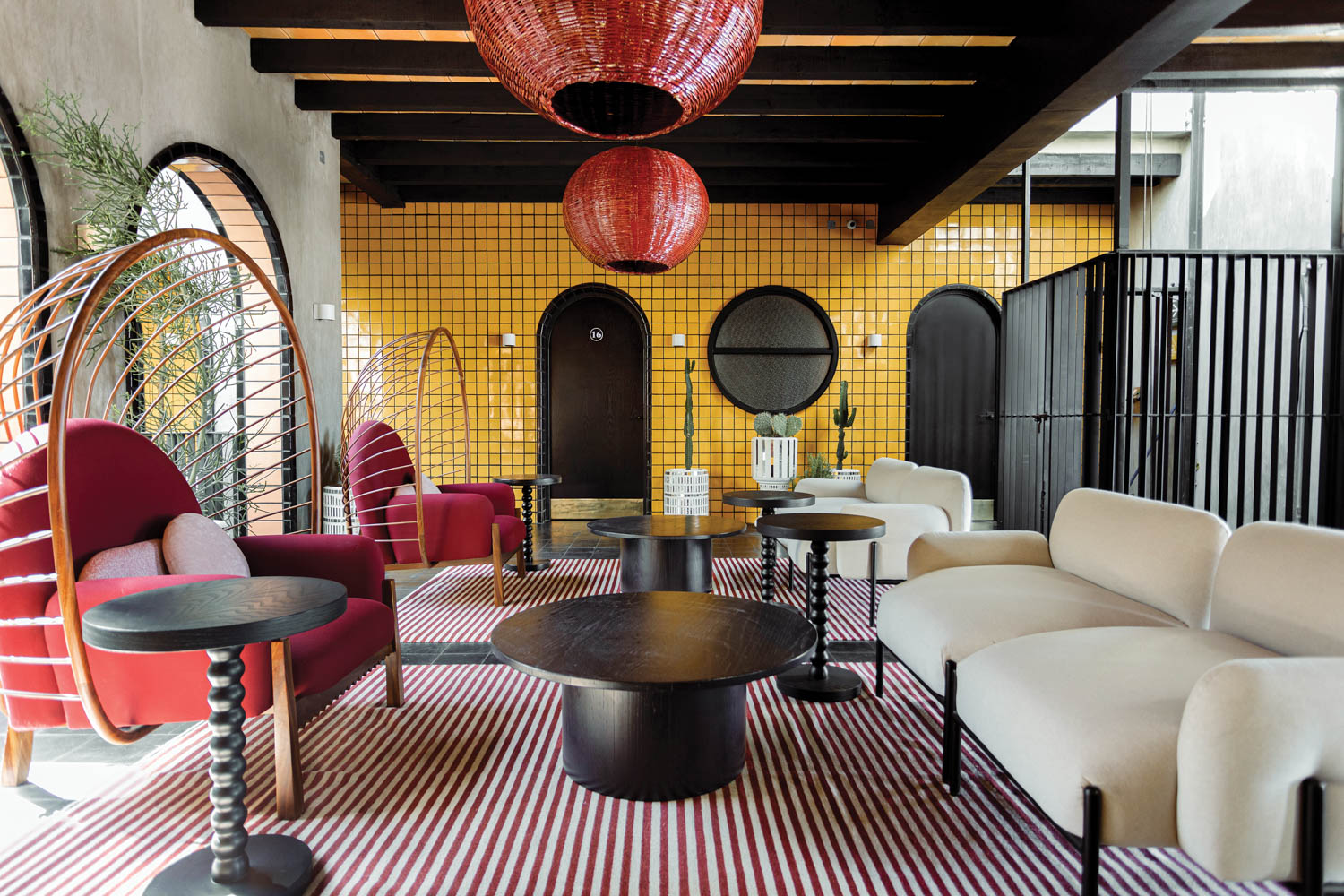 Site: Kyiv, Ukraine
Keys: 39
A century's worth of paint layers stripped from the 1881 edifice revealed elegant yellow brickwork and period architectural details—characteristics the minimalist-modern interior scheme quietly harmonizes with via restrained neutral tones (offset with occasional pops of red), warm timber and brass accents, and contemporary Ukrainian artworks.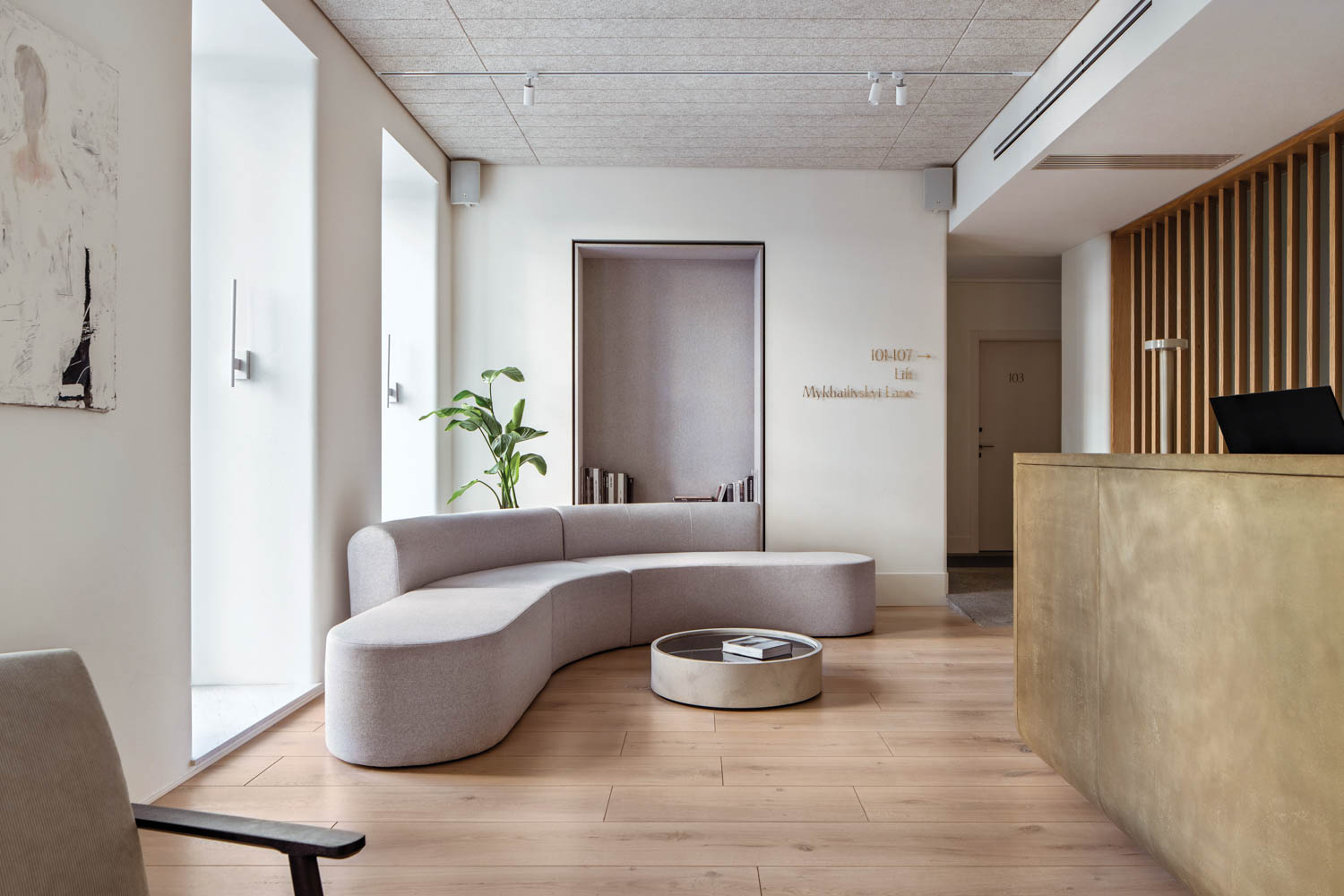 Site: Pompeii, Italy
Keys: 79
Built in the 1940's for travelers trekking to the archeological site, this newly revamped MGallery hotel captures Pompeii's energy of discovery while reinterpreting its ahead-of-its-time interior architecture; note the iron-base concrete columns, stucco wall panels (channeling grooves found on Pompeiian houses), and slabs of the same marble used to sculpt Roman fountains. More avant-garde are the Gio Ponti chairs, Luciano Romano photographs, and reproductions of 18th-century Giustiniani vases that likewise quote antiquity.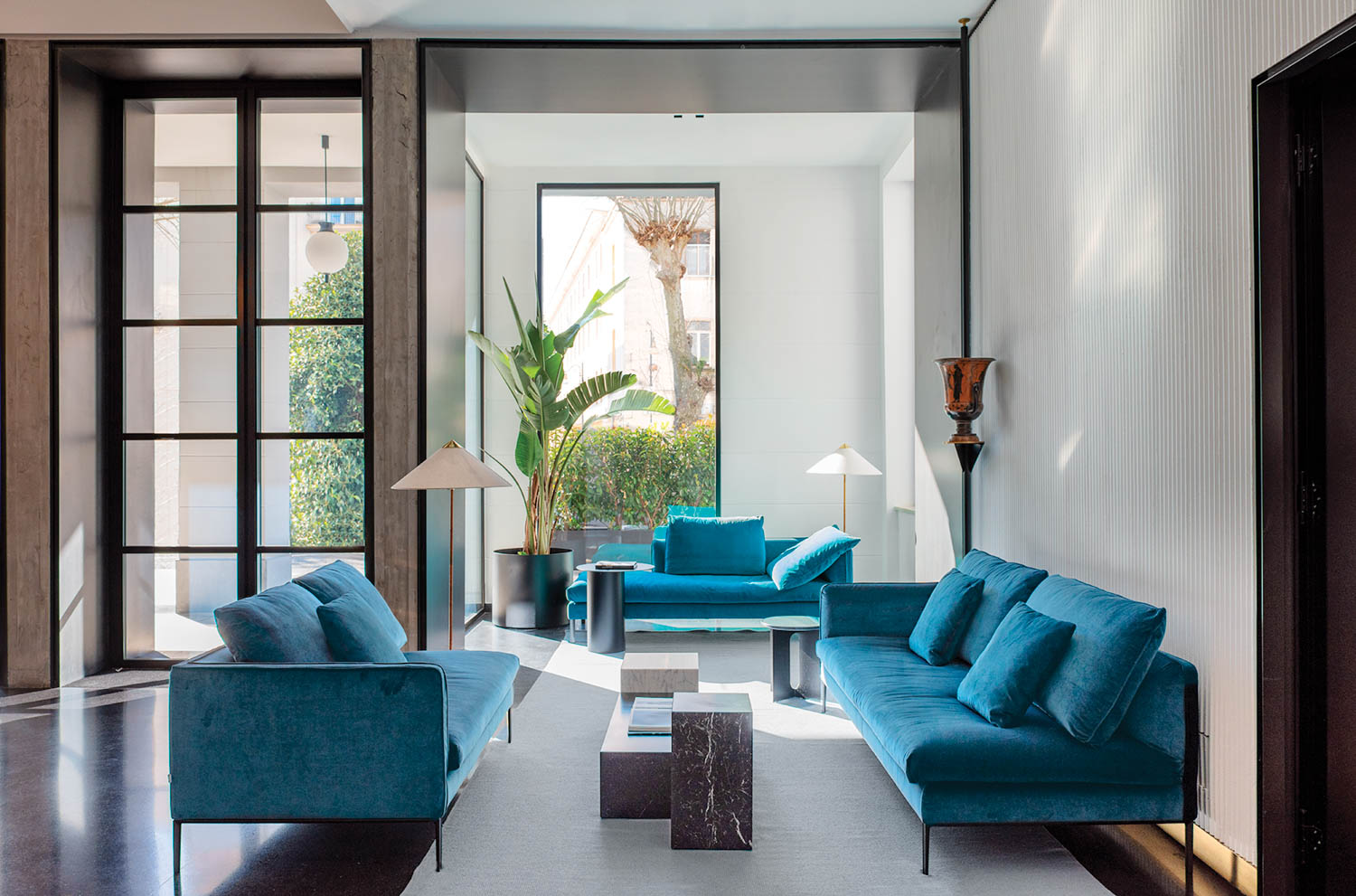 Site: Santa Monica, California
Keys: 84
And, scene: After a sensitive renovation, a storied coastal property from 1933 marries Old Hollywood charm, global élan, and SoCal cool via such cinematic mise-en-scène as custom art deco chandeliers, original decorative reliefs, exaggerated furniture profiles, and exuberant stone flooring. Did we mention the transporting Pacific Ocean views?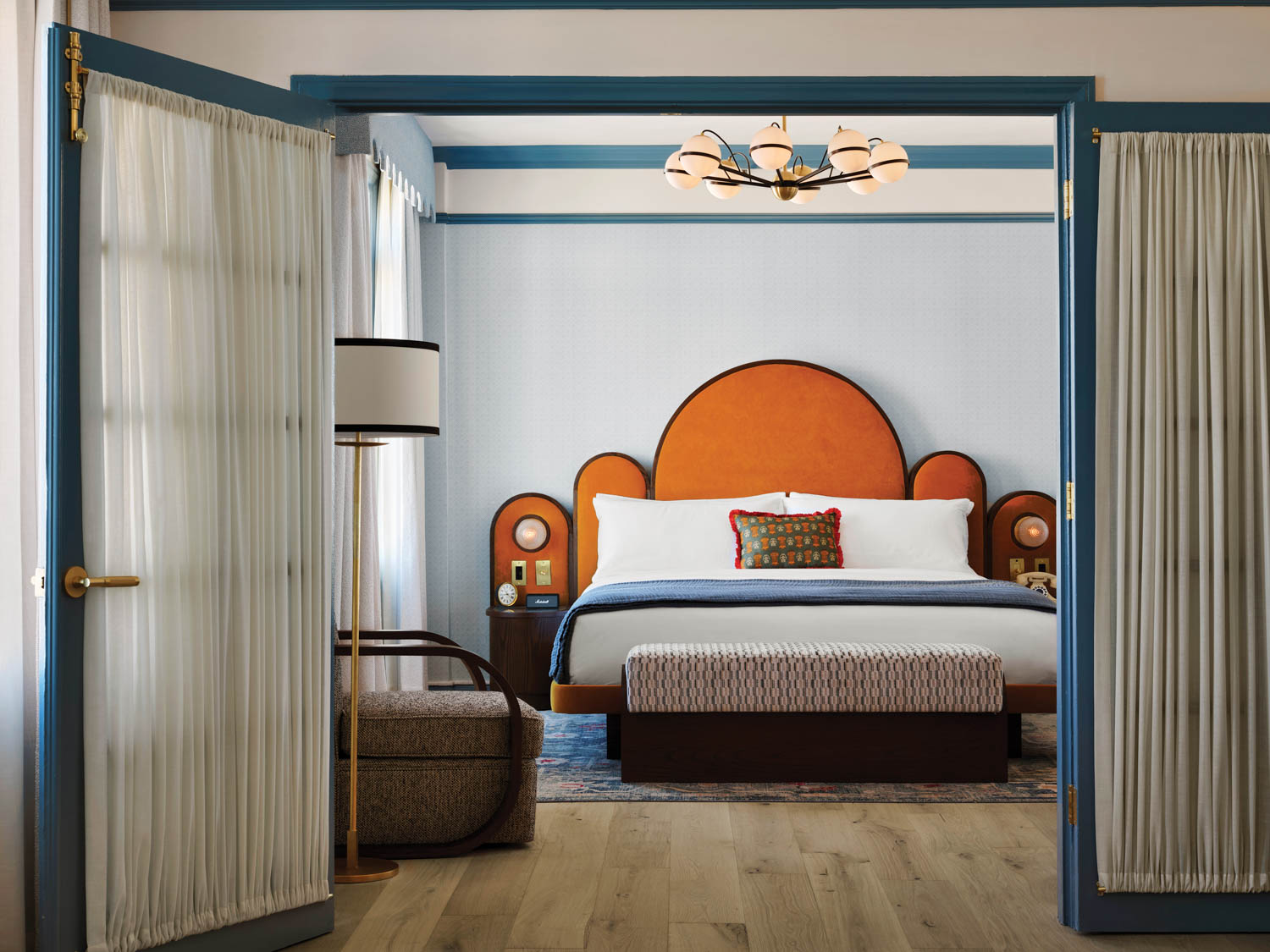 Site: Porto, Portugal
Keys: 18
Following a three-year restoration by architect Frederico Valsassina, five interconnected structures dating from the 15th through 19th centuries received a sensitive but thorough interior overhaul—one that maintained existing features—during its conversion into a hotel for Danish hospitality group Annassurra. Against the subdued tones of this stripped-back setting, replete with conserved elements like a five story–deep courtyard flanked by stone walls, Space Copenhagen juxtaposed stylized modern interpretations of Renaissance-era gestures including ceiling ornamentation and voluptuous headboards.