Time Travel in King Tai, a Brooklyn Bar With Art Deco Accents
What happens when architects design their own bar? Attention to detail, for one. Palmer Thompson-Moss, who founded Salle with his wife Isobel Herbold, helmed the design and recent refresh of King Tai, a cocktail bar in the Crown Heights neighborhood of Brooklyn. With the addition of a second floor lounge that opens to a street-facing terrace, the updated interiors feature a restored Art Deco bar, which serves as a focal point for the locale, which Thompson-Moss opened with business partner Dane Risch in 2015.
"The bar was sourced by my aunt and it is an authentic vintage Art Deco antique," Thompson-Moss shares. "It already had the custom marquetry and painting on the front that charmed us so much." Featuring a mix of teak, mahogany and walnut, the bar doubles as a conversation piece with its whimsical marquetry. "We borrowed some of these details and replicated them with wainscoting and custom tables," he adds. "We also elongated the bar and built our own bar top to serve our needs."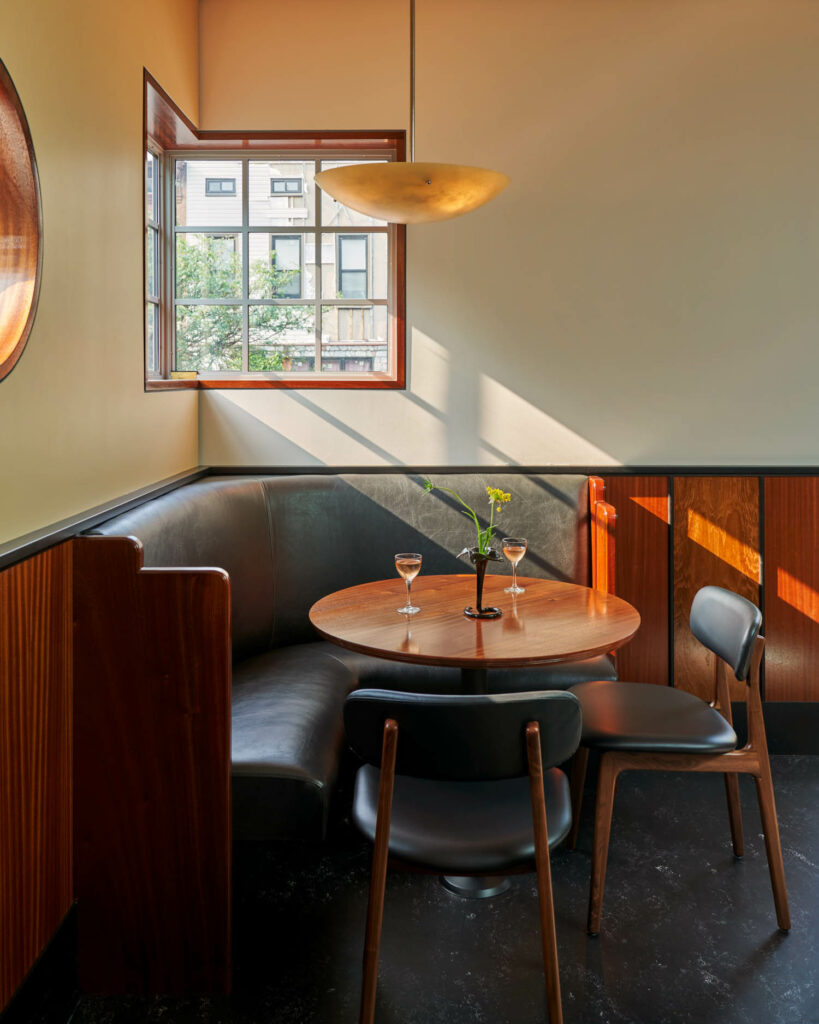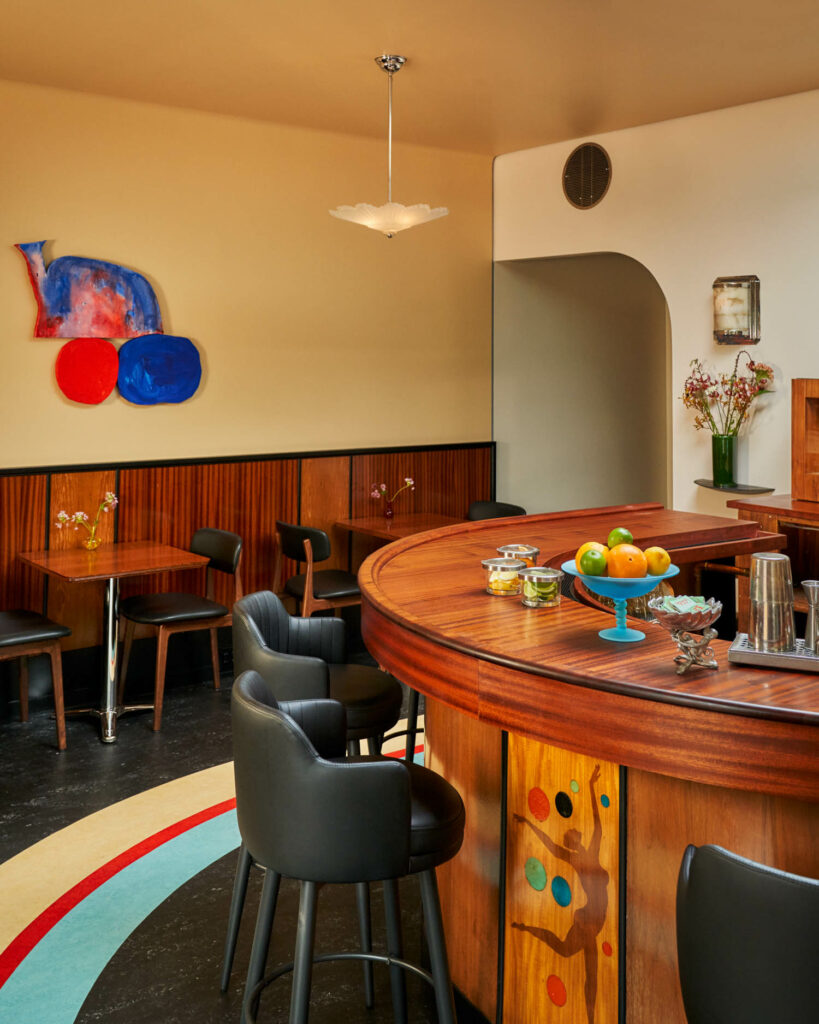 An established neighborhood gem that hosts DJs and borders a community garden, King Tai now offers visitors, and staff, more space to unwind and connect. The two-story façade borrows from the Bauhaus movement, featuring details of a square plan and porthole windows, which are fire-rated, while the interiors meld ornate woodwork, metal accents, and eclectic furnishings. A powder-coated pink ladder offers roof access, as well, taking on the appearance of a shipdeck. "King Tai was always about a respite—travel, boating, leisure, luxury, and parties with friends helped inform the concept," Thompson-Moss says.
Thompson-Moss, who started his career as a cabinet and furniture maker, always has been drawn to wood pieces and vintage finds, as reflected in the aesthetic of King Tai. With dark wood finishes offset by contemporary art throughout by Serban Ionescu, the locale keeps guests guessing. "This is a space that is best activated by people," Thompson-Moss says. "The result is a space that needs to be discovered—you can look out, but you can't look in."