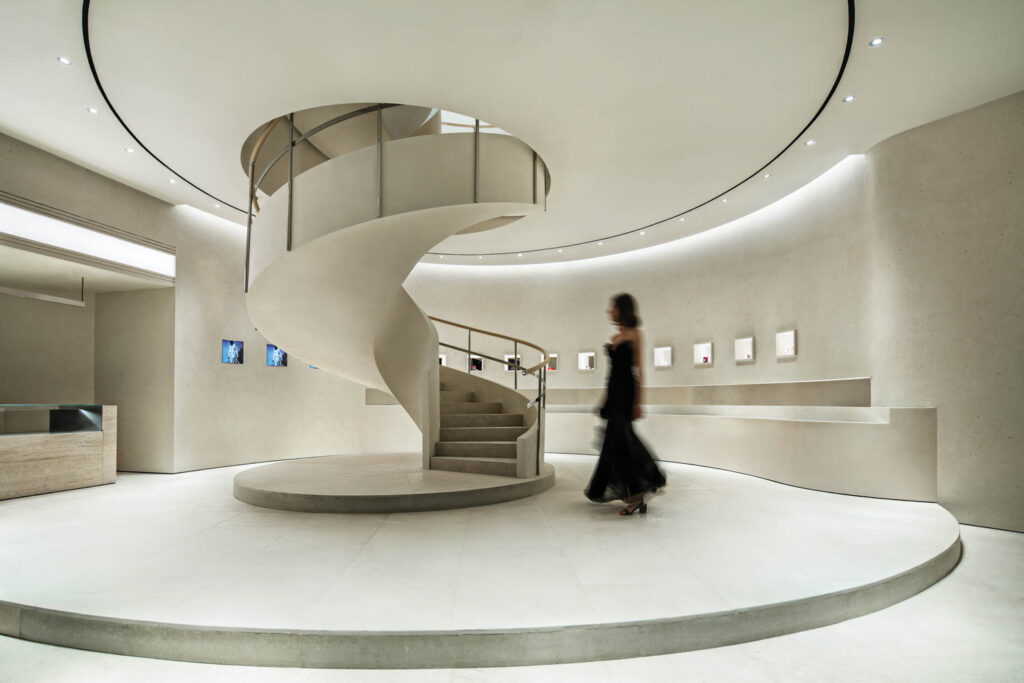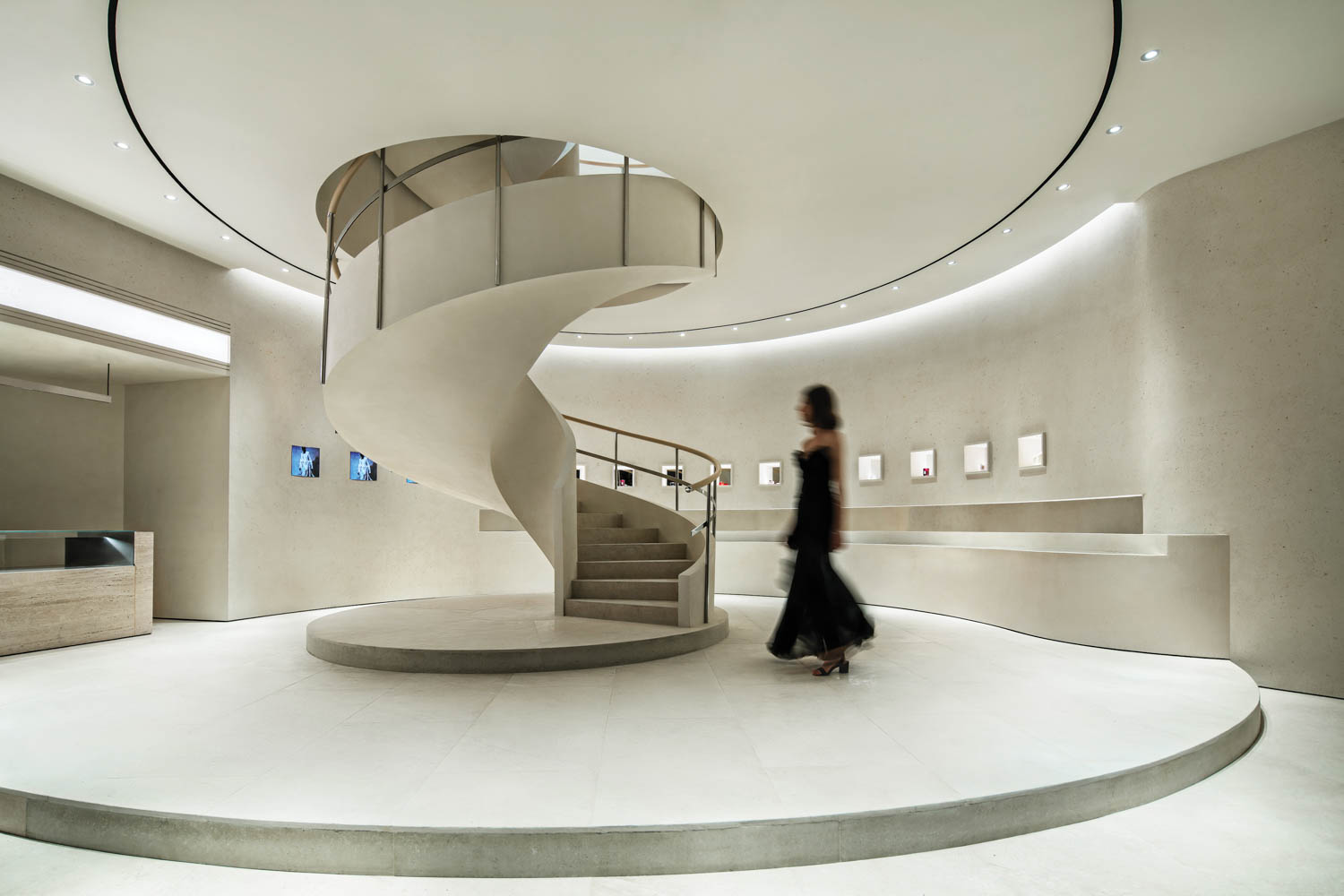 Retail Projects Raise the Bar for Social Responsibility
With such selling points as advanced robotic technologies and social responsibility, retail projects from Shanghai to Philadelphia meet—and surpass—the needs of today.
Dubai, United Arab Emirates
The Los Angeles chocolatier's first Middle East location—a department store shop-in-shop that took the local firm just 90 days from concept to completion—makes the most of 150 square feet and a soaring ceiling via painted-MDF mobile displays and a 20-foot-tall, ombré-acrylic zigzag that divvies space, supports brass shelving, and multitasks as signage. Sweet!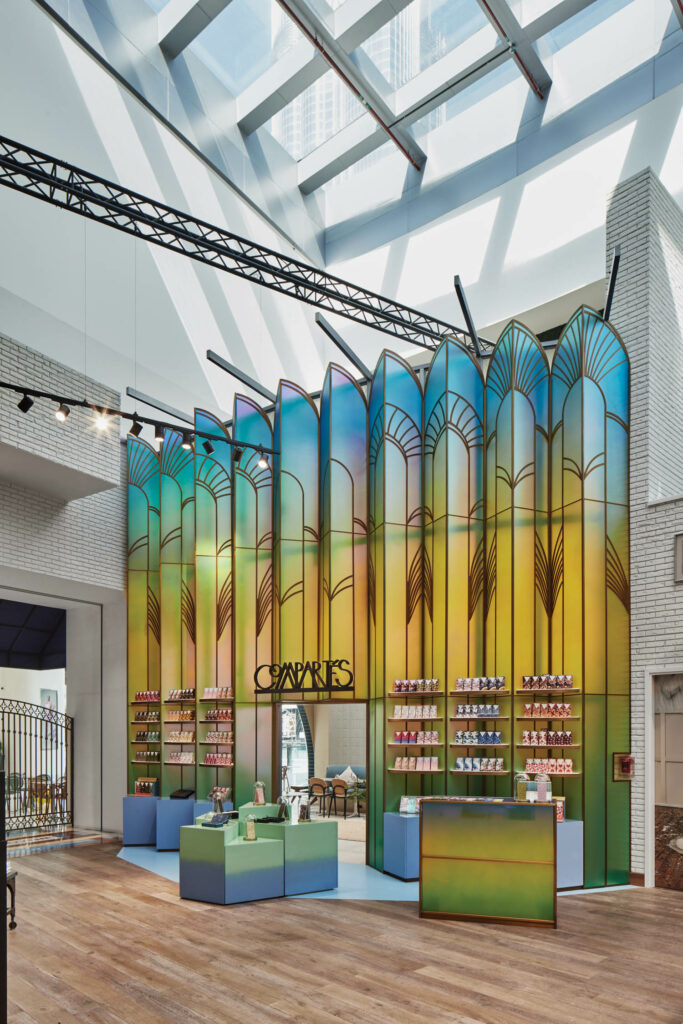 Blue Table Chocolates Designed by Arch&Type
Buffalo, New York
The untempered crystallized form of and silky filling inside the artisan treats made and sold at the 900-square-foot shop drove its parametric "river" ceiling, a passerby-luring feature fabricated by University at Buffalo School of Architecture and Planning students of CNC-milled EPS foam that's been hand-coated in plaster then painted metallic gold, a machine-meets-craft process similar to that used to produce such truffle flavors as sacre torte and blackberry mojito.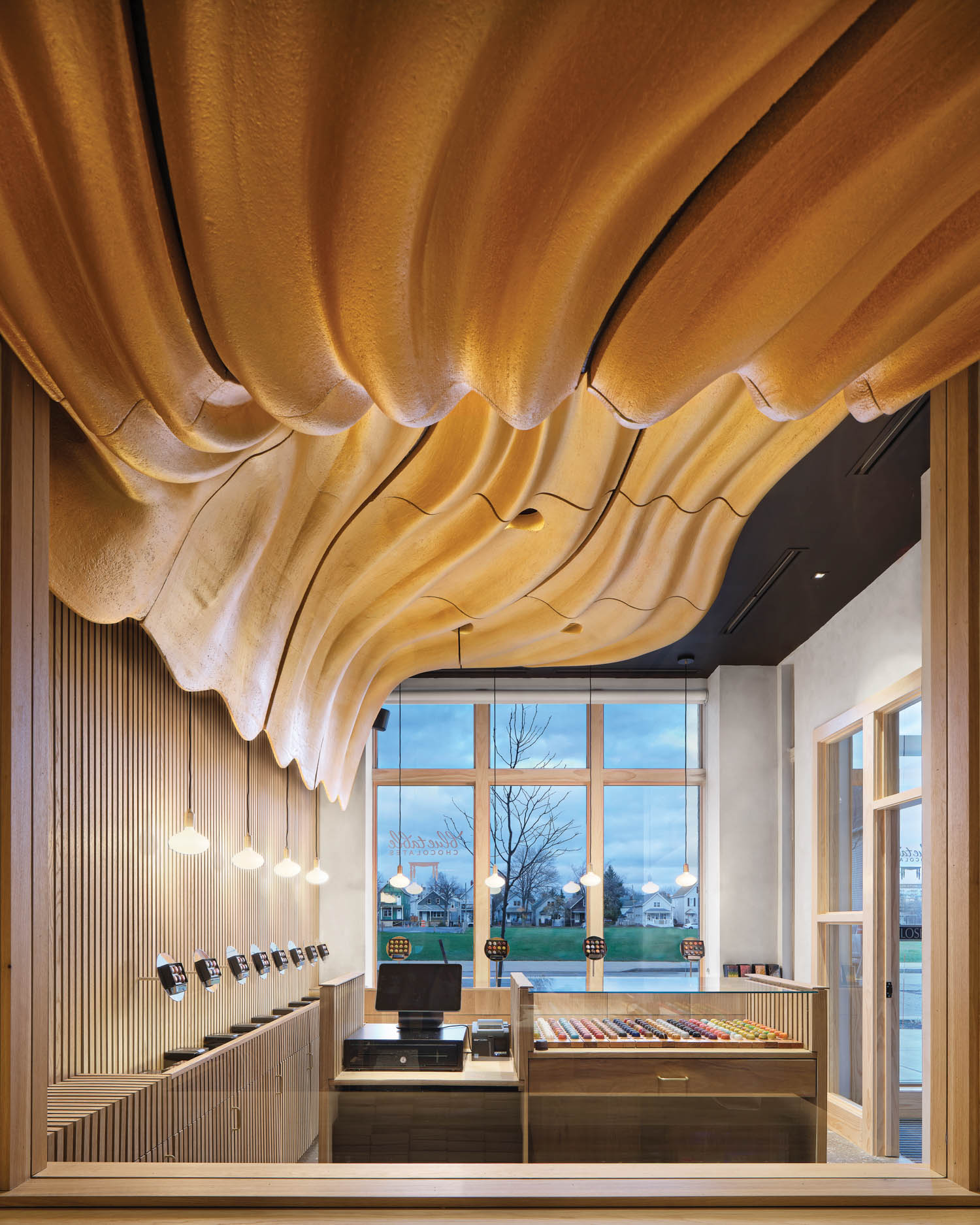 Chengdu, China
Pure and monumental, natural stone not only inspired but is also the star material in the ethereal 7,300-square-foot volume housing women's luxury clothing and accessories, where a sculptural spiral staircase connects the two levels, and stainless steel and glass dress up the brawn of the travertine and granite appearing throughout.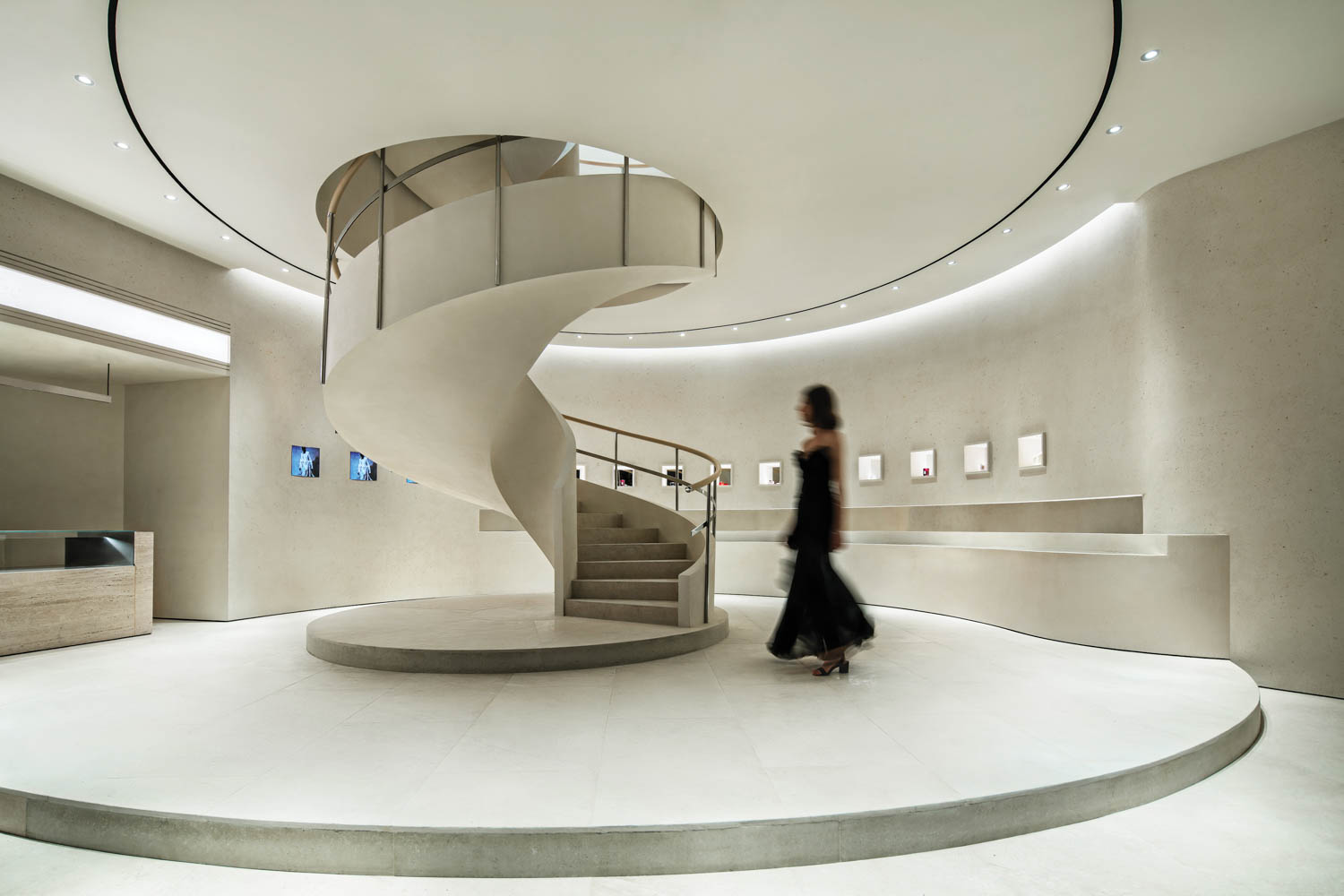 Philadelphia
This community-minded, mission-driven storefront, in a neighborhood ravaged by the opioid epidemic, was conceived as a beacon of safety, serenity, and service—concepts sensitively conveyed via the fashion-forward architectural branding agency's collateral and interior. Note, for instance, the soothing mauve palette applied to walls, chrome-back seats, and even the compostable packaging, arrayed on Studio deForm shelving.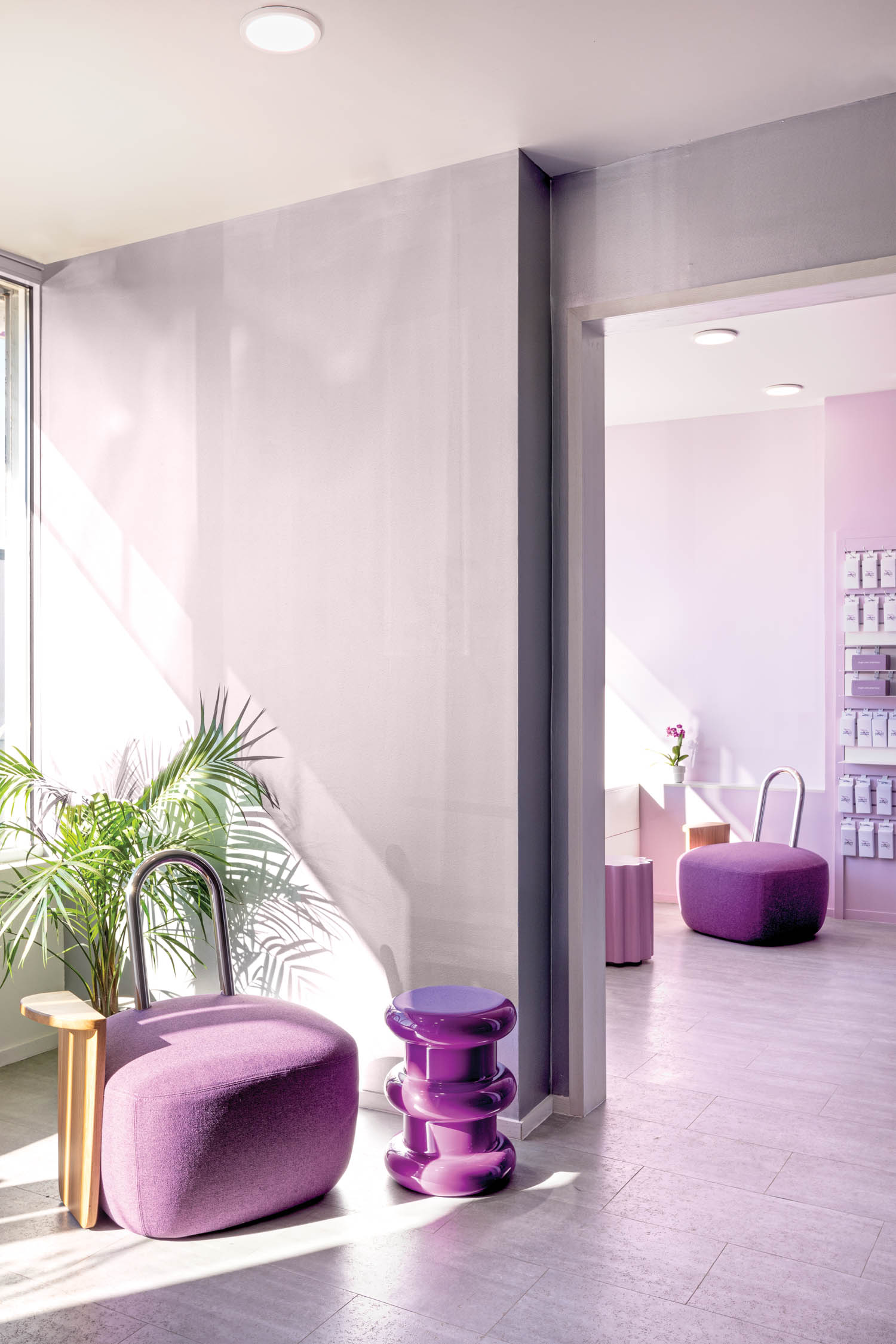 Shanghai
The bookseller's latest outpost occupies 4,000 square feet in Shanghai Hongqiao Airport, its forestlike solid-pine beams and columns crisscrossed and stacked up to 16 feet high and incorporating integral seating that provides a welcome contrast to and place to read amid the hustle and bustle of terminal T2.