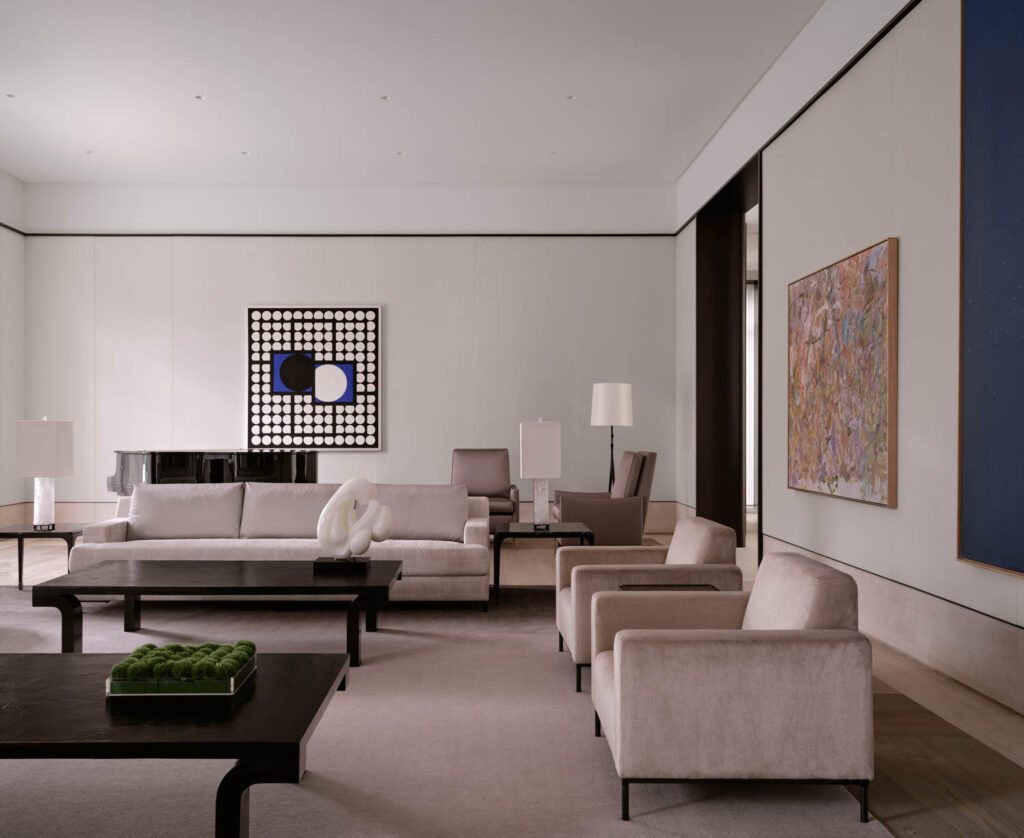 World-Class Art Meets Luxurious Living in This Toronto Home
For a house in Toronto, designer Diego Burdi of Burdifilek bridged intimate spaces with expansive rooms appropriate for hosting large events. Brought on to bring a contemporary sensibility to the 25,000-square-foot house, Burdi mixed luxurious materials with world-class artwork and dramatic custom touches. He brought a bold vision to the project while carefully considering the family's proclivities and needs.
Entertaining spaces include a grand room, dining room, and solarium. The material palette in these rooms is masterfully restrained, but conversation pieces abound. Artworks by Donald Judd and other 20th-century masters add fields of color and pops of pattern. (They were sourced on trips taken with the clients to London, Paris, and New York.) Walls are clad in cashmere and silk, and 14-foot-high door frames are wrapped in blackened bronze.
Custom cut-glass interventions also play a dramatic role, including a 30-foot-long pendant that accents the hand-carved stone staircase. The pendant was created by lighting designer Matthew McCormick with a technique typically used by jewelers. And sliding glass doors by Jeff Goodman Studio, also custom, divide the solarium and the dining room. When the doors are rolled open, they signal the start to dinner. Other natural touches include limestone in the hallways, leafy potted trees in the solarium, and soft woods throughout. The kitchen features multiple sinks, including one dedicated to preparing and cutting bouquets of fresh flowers.
Serene spaces were created on each of the house's three levels in order to bring comfort to the family that lives there. These elements include an indoor lap pool and an inviting family room clad in black-stained Baltic pine. A den features open shelving and a large leather-topped desk. The main bedroom, meanwhile, looks out toward a garden. The designer created his and hers dressing rooms on either side of that space. He also added a cubby with an espresso maker, perfect for a morning jolt of caffeine.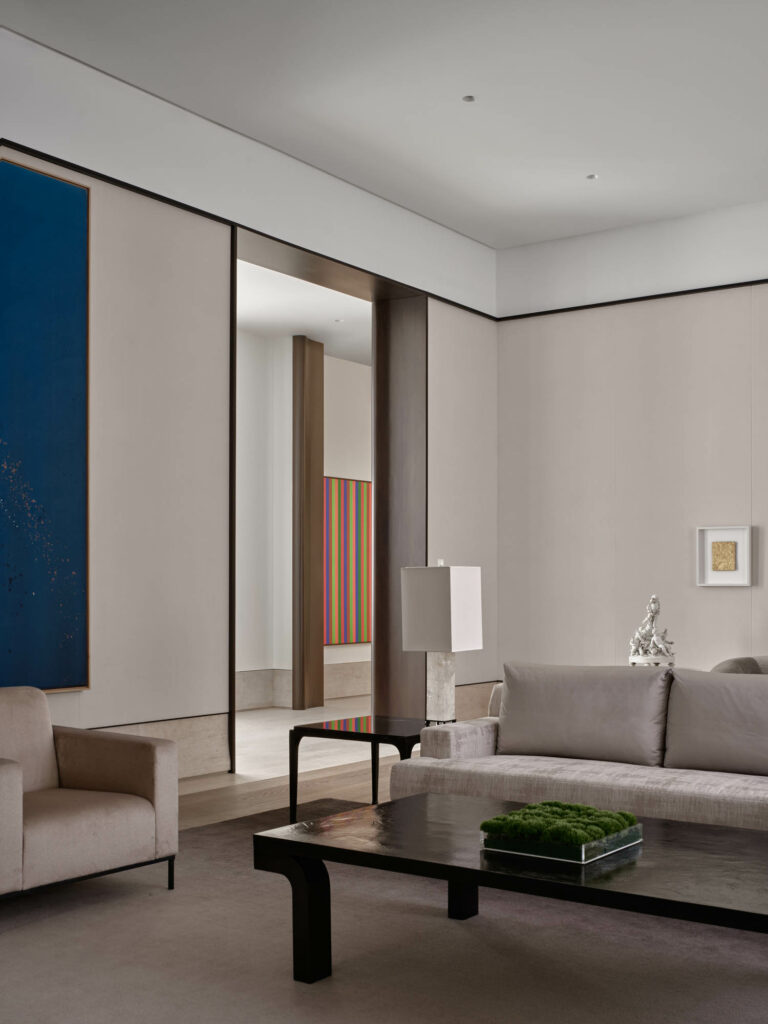 Behind the Design of an Art-Filled Toronto Home