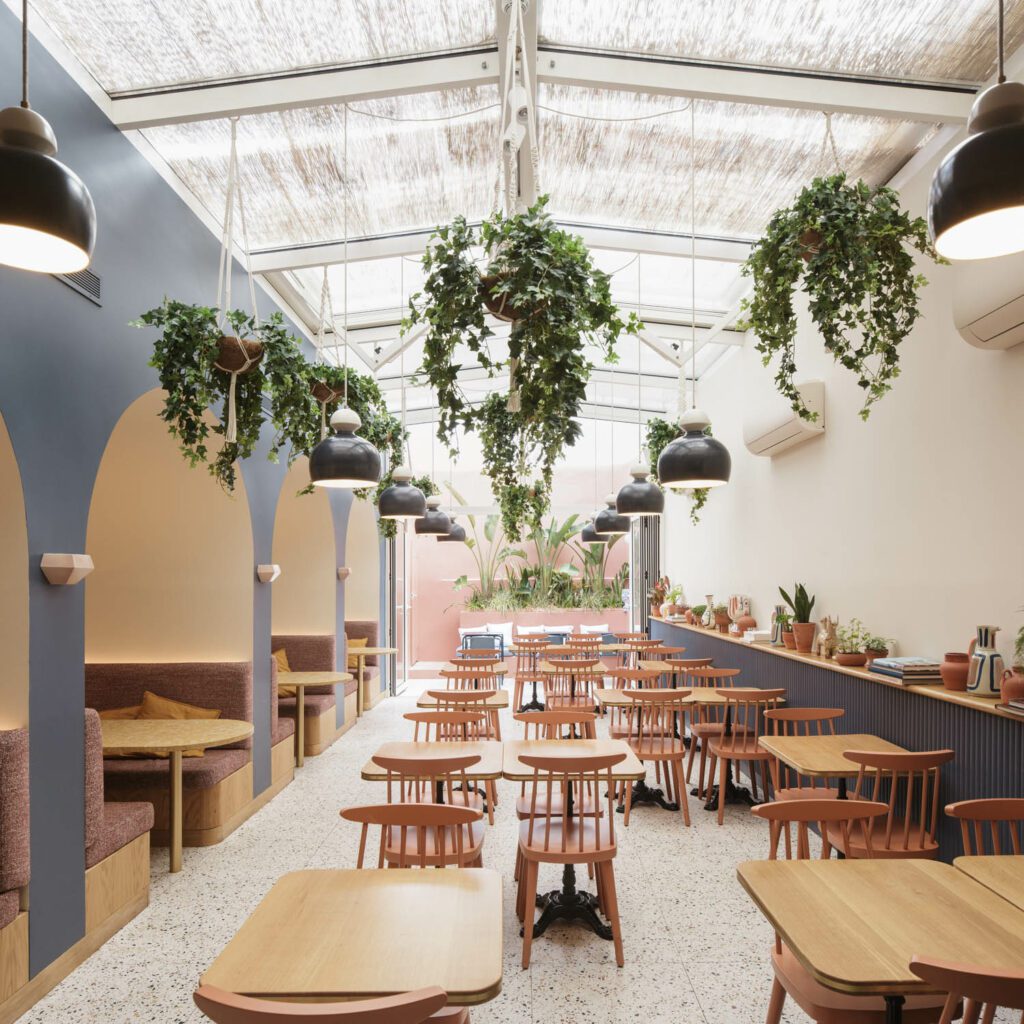 Studio Astolfi Takes Inspiration from the Seaside Town of Cascais, Portugal for This Restaurant
The charming fishing village of Cascais has long been a destination for travelers escaping Lisbon for the coast of the Portuguese Riviera. Now they have a new place to dine: Chef José Avillez's Cantinho do Avillez, transformed from a previous restaurant into a homey oasis by Studio Astolfi.
The patio's existing arcade offered inspiration for the curving transitions between the five niches of the main room, into which the studio set tables and seating. "These hidden alcoves create a feeling of intimacy and coziness," says founder and creative director, Joana Astolfi.
At the entrance, the team opened up a double-height space with a staircase leading to the first floor. "We added a more private dining balcony area that allows the passage of light down to the ground floor," she notes. Custom tapestries and ceramics add a touch of home throughout, united by a color palette warmed by a striking pink tone and a deep blue inspired by the beloved Bay of Cascais nearby.