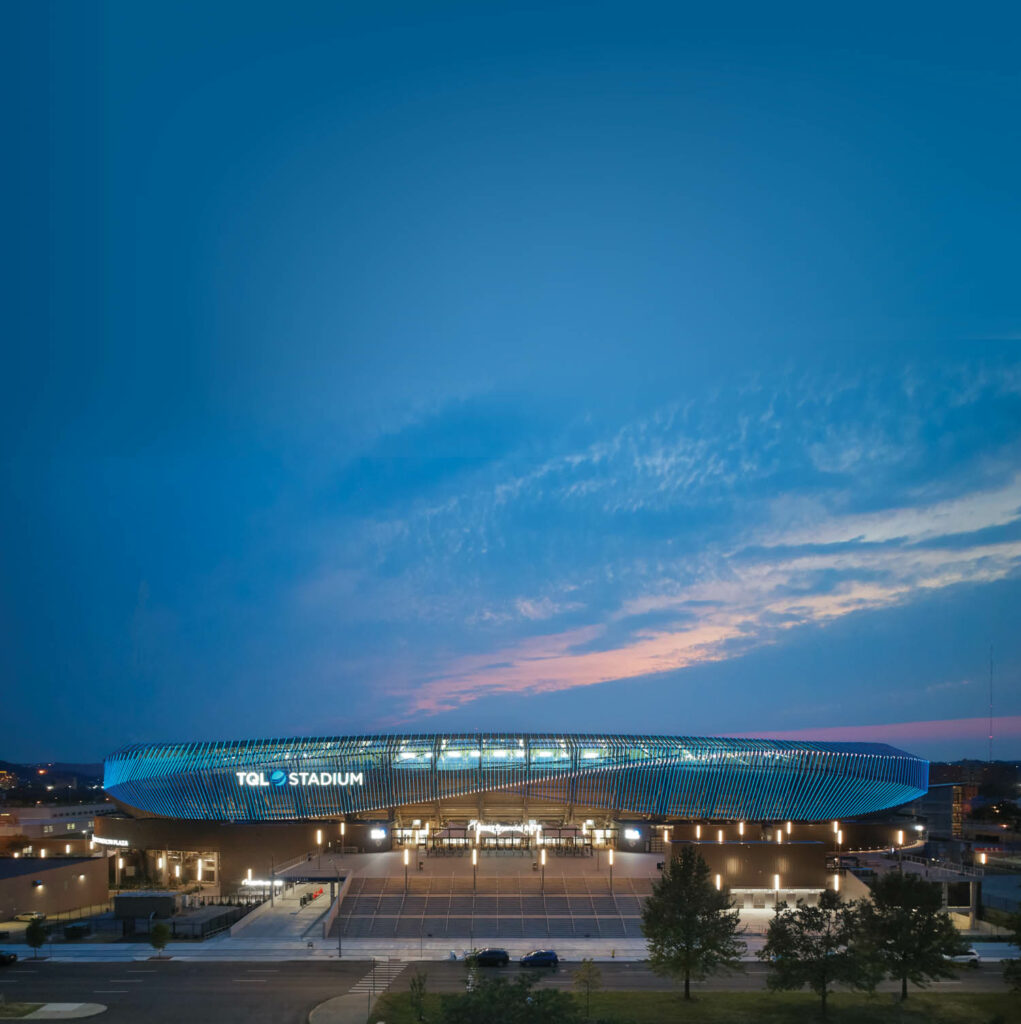 Inside Cincinnati's New Major League Soccer Stadium
Cincinnati is betting big on soccer. After winning a bid for a Major League Soccer expansion team, the city invested $250 million in TQL Stadium, an over 500,00-square-foot venue for FC Cincinnati, soon to play its fifth professional season. Populous, the Kansas City, Missouri, firm that ranks 29th among Interior Design's top 100 Giants, charged the field to deliver soup-to-nuts services for the massive project, including architecture, interior design, and wayfinding.
The sporty experience begins with a facade wrapped in some 500 energetic vertical aluminum fins, which are connected by an LED system that creates a dazzling display at night. Inside, FC's colors—fire and navy—team up to cover the stadium's 26,000 seats. Elsewhere, versions of the orange shade are interpolated into more organic coppers and bronzes, which nod to the city's industrial history. Find them in the First Financial Club, a beer hall inspired by the region's rich brewing tradition, and the Tunnel Club, a high-end field-side dining zone where teak accents are reminiscent of the stacks at the Old Cincinnati Library.
A Closer Look at the Design of TQL Stadium in Cincinnati