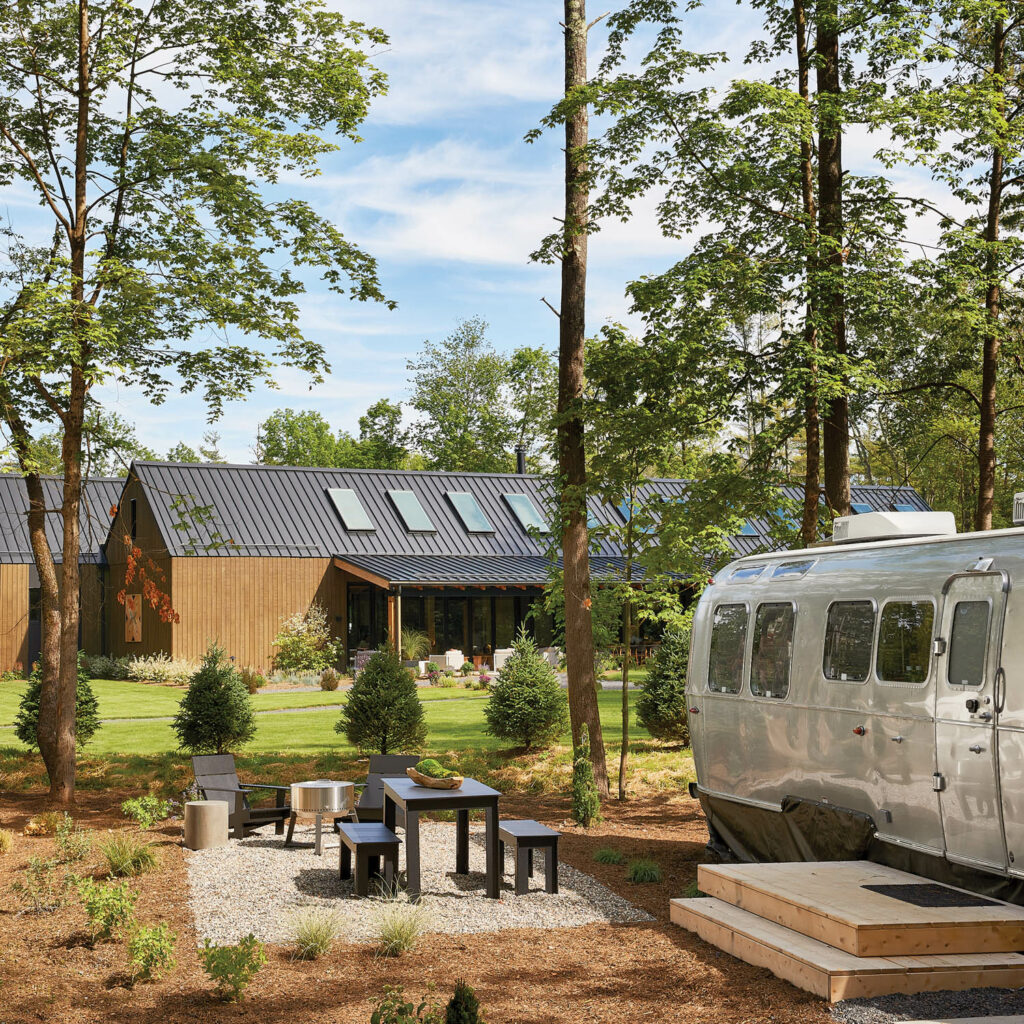 AutoCamp's Newest Locale Nods to Nearby Catskill Mountains
With its siren call to nature and unique, tied-to-place hospitality experiences, AutoCamp exemplifies the concept of glamping, offering guests access to customized Airstreams, modern cabins, and luxury yurts. By year's end, the brand, founded in 2013 by Neil Dipaola, an outdoors man and real estate developer, will boast nine locations—all specifically situated within a three-hour drive from a major metropolis. Most recent to open is a 37-acre property in Saugerties, New York, masterminded by Workshop/APD, the inter­disciplinary studio behind AutoCamp's first East Coast location, on Cape Cod, launched in 2021.
The Catskill Mountains landscape provided ample inspiration, firm principals and cofounders Matt Berman and Andrew Kotchen explain. "The site, with its agrarian roots and industrial vibe, spoke to us from the beginning," Kotchen enthuses. Serving the site's 65 Airstreams, 10 cabins, and 10 "base camps"—a com­bo of luxury tent and Airstream—is the clubhouse, a gathering space for convivial community and food service. The 5,000-square-foot building, with an exposed post-and-beam structure and a standing-seam dark-metal gabled roof, takes cues from the farm vernacular. Skylights flood the interior with sunshine, a retractable wall separates meeting and lounge areas, and the predominant materials are plywood and concrete masonry block. Furnishings—a bit vintage, a bit hippie, mostly modern—are by regional makers and pay homage to the area's connection to art, craft, and music (Woodstock is just 10 miles away). One wall sports a mandala of cobalt camping-ware by Elizabeth Schnurstein; near the entry hangs a timber artwork by Amanda Whitworth, who also created the circular piece overlooking the firepit, another brand signature. Warming up the lounge are rugs by none other than Workshop/APD, now busy at work on another AutoCamp property to come.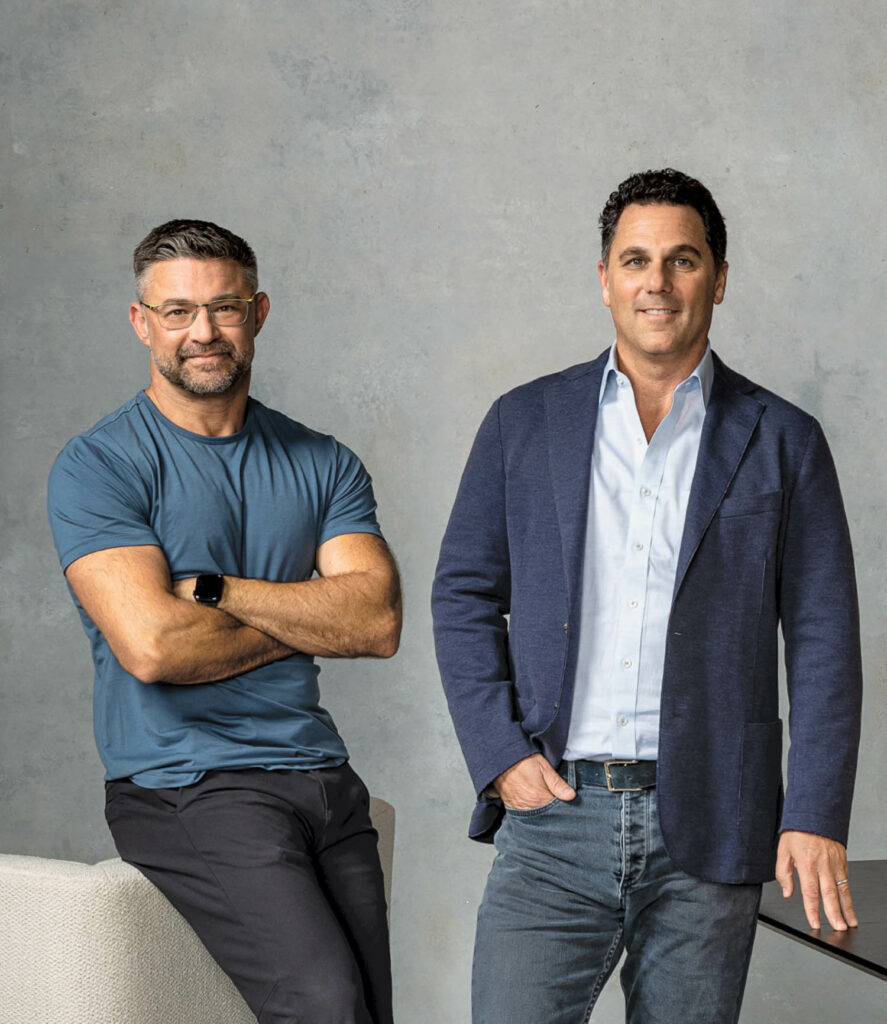 The Autocamp Design Features Woods Accents and Rich Textures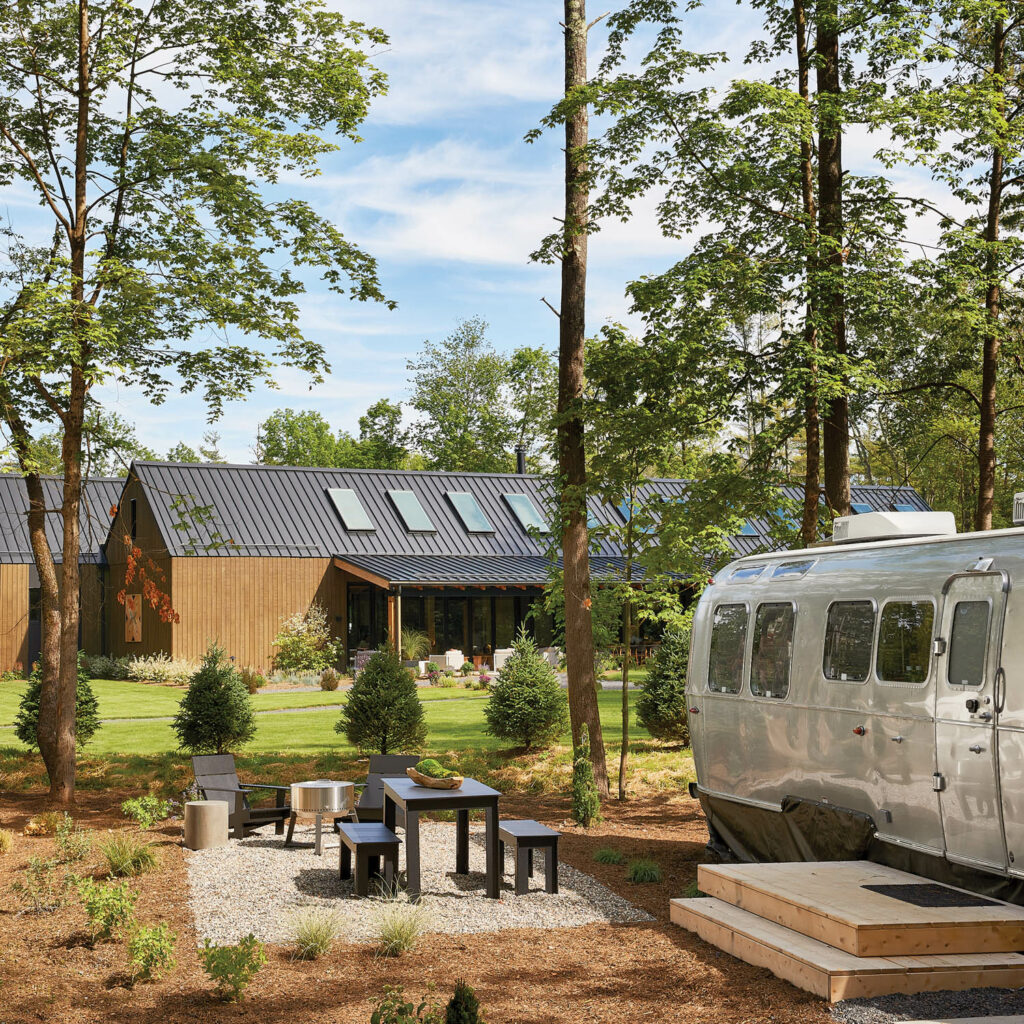 read more