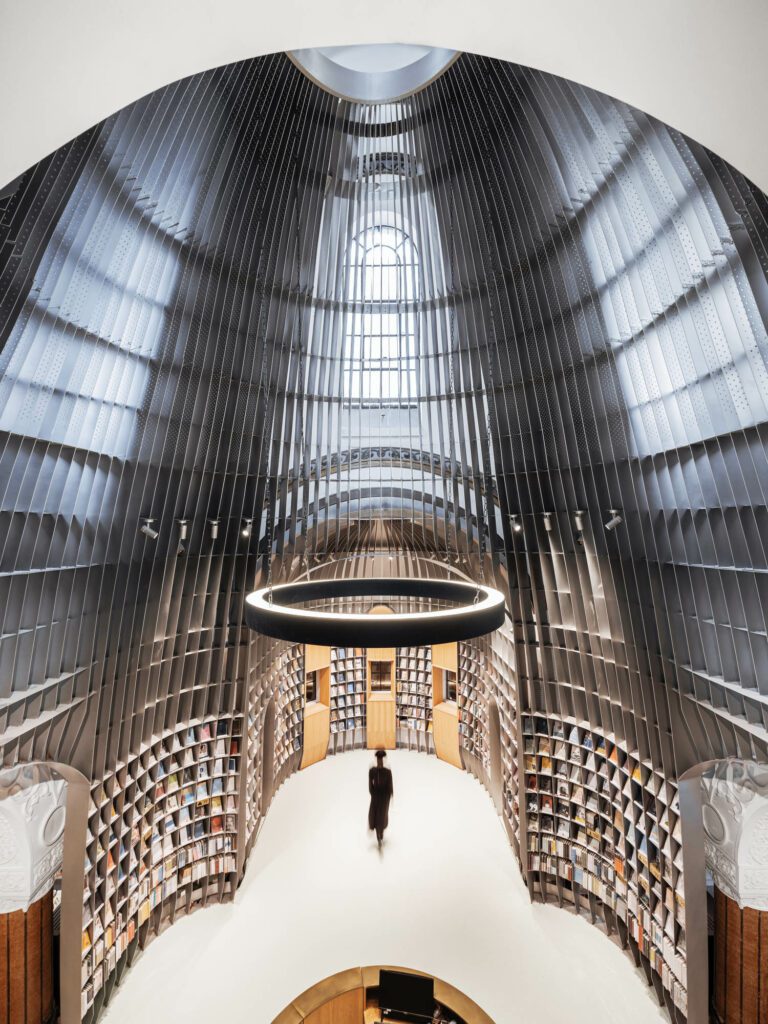 Wutopia Lab Transforms a Historic Church into a Modern Bookstore in Shanghai
2021 Best of Year winner for Shining Moment
Erected in 1932, the historic St. Nicholas Church had been used as an office, a factory, private residence, and restaurant in the years since it ceased being a place of Russian Orthodox worship. But its highest calling—visually, at least—may well be its current incarnation as Sinan Books, a poetry bookstore. That's due to its exalted design by hometown firm Wutopia Lab.
Cofounder and chief architect Yu Ting and team took their cue from the constraints the building placed upon them. The church is a designated landmark and thus could not be altered. Wutopia's solution was to create a 45-ton custom steel shelving system that stands inside the volume without touching it. The contemporary intervention is comprised of 128 standpipes and 640 large and 2,921 small steel plates. After workers preassembled the components outdoors, they moved them inside and welded everything together.
Because the bookshelf system has no back paneling, it allows visitors to peek through the framework to the church's frescoes and original architectural details, highlighted by LED strips. Sun pouring in from the dome, which soars to over 32 feet, penetrates the nearly 4,200-square-foot interior, shining a light on the shop's 1,000 volumes from around the world. It's an atmosphere that's both poetic and divine.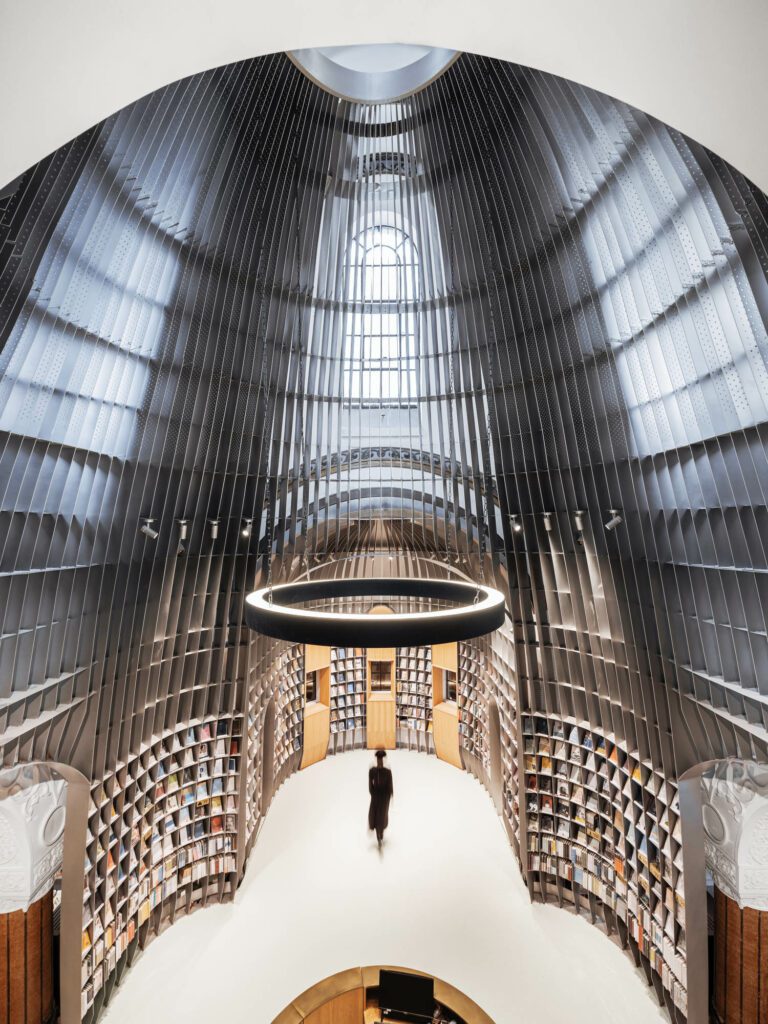 PROJECT TEAM:
Wutopia Lab
: Yu Ting; Shengrui Pu; Mingshuai Li; Qinghe Kang; Xueqin Jiang; Jun Chen; Jiqing Ma; Dali Pan