10 Questions With… Briar Hickling of Linehouse
Summer in Hong Kong oscillates between blazing sun and torrential rain. One Thursday afternoon, yellow and white striped loungers on the sun-dappled terrace of guesthouse Ying'nFlo are soaking up rays after a seasonal storm during that magical in-between time. Travelers absent from Hong Kong due to three years of pandemic-induced restrictions are finally back, and they are wheeling their suitcases up Wanchai Gap Road to check-in. With guest rooms featuring full kitchens, generous shower stalls, natural materials, and restrained aesthetics, the latest Langham Group brand caters to a young demographic keen for a communal home away from home. Who better to design the space than Briar Hickling of Linehouse?
Ying'nFlo may look completely different than Hickling's first project in greater China, which happens to be The Waterhouse at South Bund when she was with Neri & Hu Design and Research Office. Yet both share the same spirit and infectious energy. Neri & Hu was where Hickling met like-minded architect Alex Mok; the two struck out on their own in 2013 to cofound Linehouse. The duo's mission from the outset was to create poetic responses to spaces through research, with cultural, urban and historic references to achieve a balance of function and aesthetics.
This year, the architecture and interior design firm with studios in Shanghai and Hong Kong is 10 years young with a growing global reputation. This summer, Mok participated in Design Shanghai alongside Rossana Hu to speak about the current state of the design industry as China re-opens its borders.
Interior Design sits down with Hickling to find out how a New Zealander ended up in Shanghai. Here, she shares her love of hospitality projects, where Linehouse is heading in the coming decade, and her way of striving for a work life balance with a growing practice and young family.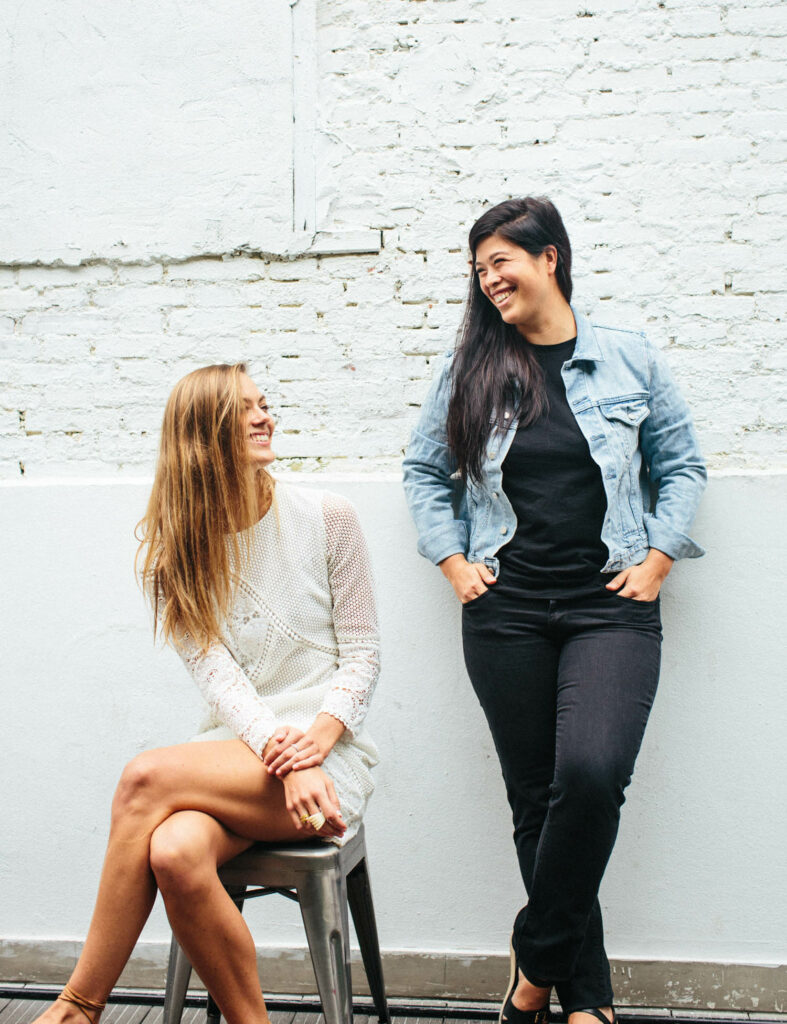 Briar Hickling Takes Us Behind Linehouse's Design Projects
Interior Design: Why did you pursue a career in architecture?
Briar Hickling: My father is a lawyer turned farmer. I grew up on a farm in Gisborne on the east coast of New Zealand's north island. I always felt a strong connection to the land, culture, and people of New Zealand. A sense of place and identity always resonated with me personally. Naturally, this translated to architecture.
I studied interior design at Massey University in Wellington. The city had a great hospitality scene. After graduation, I worked for a small firm where I built my strength designing hospitality spaces.
ID: How did you end up in Shanghai?
BH: I was 25 years old and felt that China offered a lot of opportunity. When I first moved there, I was really inspired by the streetscape and how you see people living in a very public way in comparison to New Zealand. Asia has such a rich history to draw inspiration from. There is a less rigid way of working—a broader momentum in the culture of design and craftsmanship. It was a great chance to push myself and my boundaries.
When I started with Neri & Hu in 2009, it was a small company and I was given a lot of responsibility. I enjoyed its interdisciplinary, holistic approach to architecture.
ID: How did Linehouse begin?
BH: Alex and I met while working at Neri & Hu. We share a similar design sensibility and a desire for our visions to be realized. Her mother is Swedish while her father is from Guangzhou. She felt a strong connection to China and to explore her Chinese heritage. New Zealand is multicultural and being immersed in a completely different culture always inspires me. We completed one project together. Through its success, Linehouse evolved.
ID: How does Linehouse operate?
BH: Linehouse is more about collaboration, not us as individuals. We have assembled a diverse team that work across many scales and design disciplines. We look to learn from each other with regular dialogue to share ideas. Alex and I take care of our respective projects, and sometimes together where necessary. We have the benefit of work across Hong Kong, mainland China, Japan, The Philippines, Thailand, the U.K., Australia, New Zealand and Europe. Our process for cross-border engagement is well defined.
We now have about 15 people in Hong Kong and Shanghai respectively, an international team of product designers, interior designers and architects. Our Hong Kong studio is a factory building in Wong Chuk Hang, while our Shanghai office is in a Jing'An industrial building full of creative companies.
ID: Why a Hong Kong studio?
BH: I met my partner Dominic in Hong Kong. He is a lawyer and also a Kiwi. I knew that I needed more in terms of lifestyle than what Shanghai offered and relocated at the end of 2017.
I love living in Hong Kong. As a female mentor and business owner, I feel it is important to have a balance. I am very active: always running, swimming, or paddle boarding. We live in Repulse Bay and I take my 3-year-old son Taika and 1 ½-year-old daughter Mackenzie down to the nearby beach all the time. I always try to remain present in what the day brings.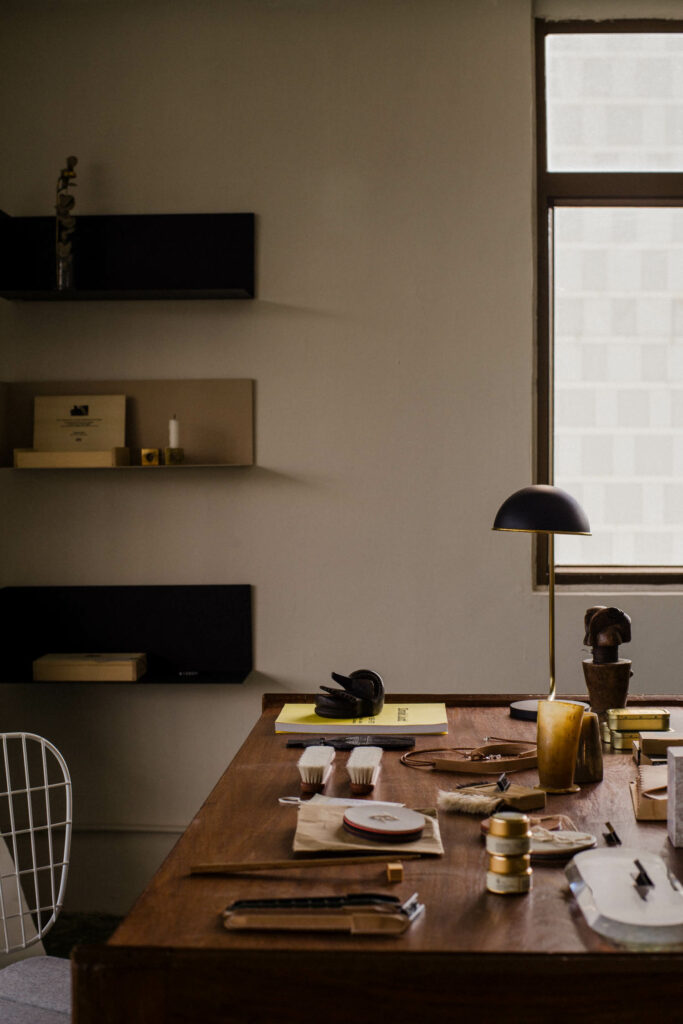 ID: One of your first and best known Hong Kong projects is Basehall—what is the appeal of hospitality projects for you?
BH: We completed Basehall just before COVID hit. Basehall was one of the first contemporary food halls to hit the Hong Kong F&B scene, and a new type of project for owner Hongkong Land at the time. Jardine House is such an iconic building in the cityscape—I love the early '70s period of architecture in Hong Kong, and this retro nostalgia was reference in the design.
Hospitality gives us the opportunity to transport people to another world. We have worked on a diverse range: from hotel projects offering home comforts such as Ying'nFlo, or a more theatrical design for Black Star Pastry in Shanghai, which embodies a sense of being suspended in space. Gaga Coast Restaurant, also in Shanghai, has a deep connection to the Mediterranean through refined rusticity across three floors of different F&B spaces.
ID: As architects, how would you describe your approach to interior design?
BH: Our approach is purposeful, creating poetic concepts through research; cultural, urban and historic contexts; and responding to the program, site and function. Whether it is architecture or interior, our approach is always the same. Through the process of design, each project has a strong narrative, a focus on craft and unique spatial experiences with a dynamic intersection between disciplines.
We recently completed a four-story house on the south side of Hong Kong where we did the interiors and landscape design. In response to the site, we brought a coastal essence and a seamless connection between the interior and exterior spaces.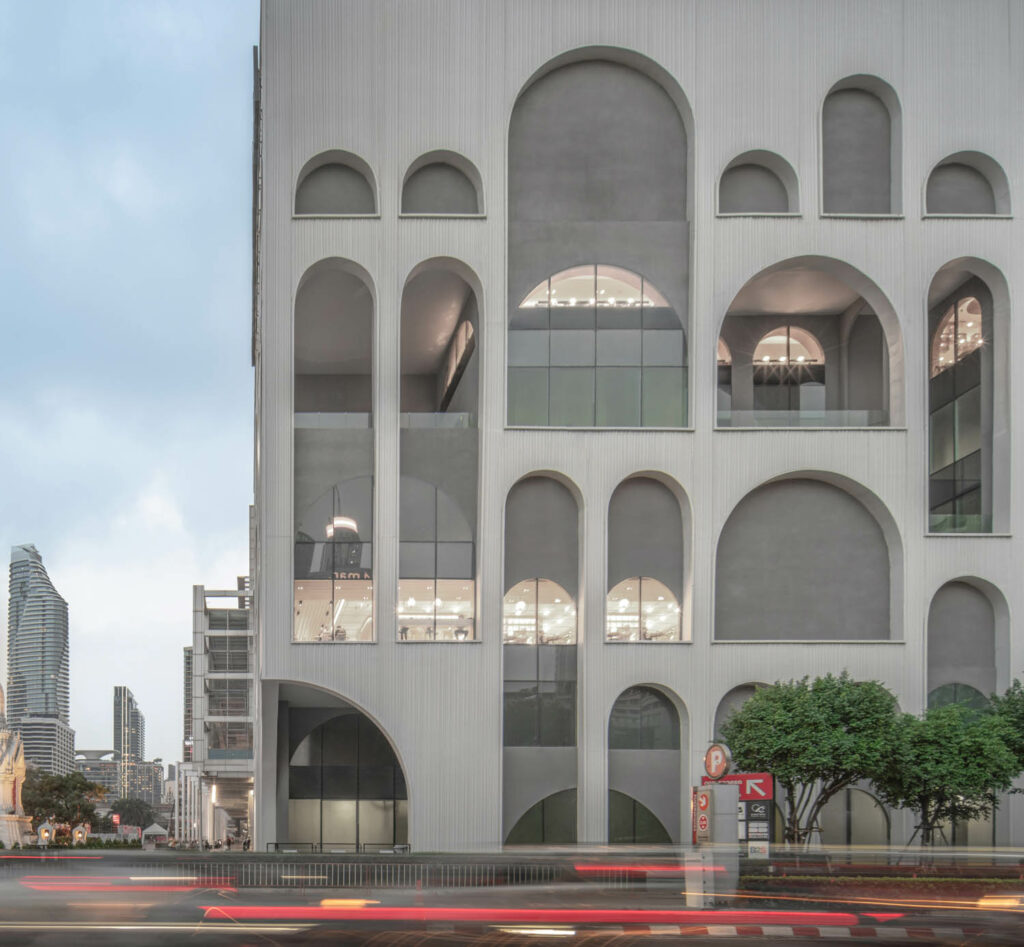 ID: Your projects vary greatly in scale, too.
BH: It is natural for us to do projects of every scale with the same approach. Our design process is vigorous and explorative—whether that is a piece of furniture or an interior or a building. Having different scaled projects allows us to maintain diversity and see projects realized.
One of our larger projects is a seven-story shopping center in Bangkok for Central World, where we did the architecture and interiors. We wanted the architecture to resonate with the Hindu temple it surrounds, along with the urban nature of the locale. It is expressed through the harmonious form of double layered arches defined in concrete form work. The area, too, was once abundant with lily pads. Spatially, we interpreted this with columns ascending and radiating through the central atriums.
ID: How do you balance aesthetics with function?
BH: We have a strong understanding of how to make projects functional. We treat interiors architecturally by layering different elements. Projects are holistic and combine architecture, interiors, product design and graphic design, emphasizing qualities of construction, detail, form, materials and light.
ID: Where do you see Linehouse heading in the coming decade?
BH: We love working in Asia and want to extend our footprint here. We currently have several hotel projects in Hong Kong and mainland China, as well as two large scale mixed-use developments in Bangkok in the pipeline. Recently, we started ding some residential work in New Zealand and want to continue to work throughout Asia Pacific. After working abroad for 15 years, the exposure I have had allows for a fresh, global perspective across the region.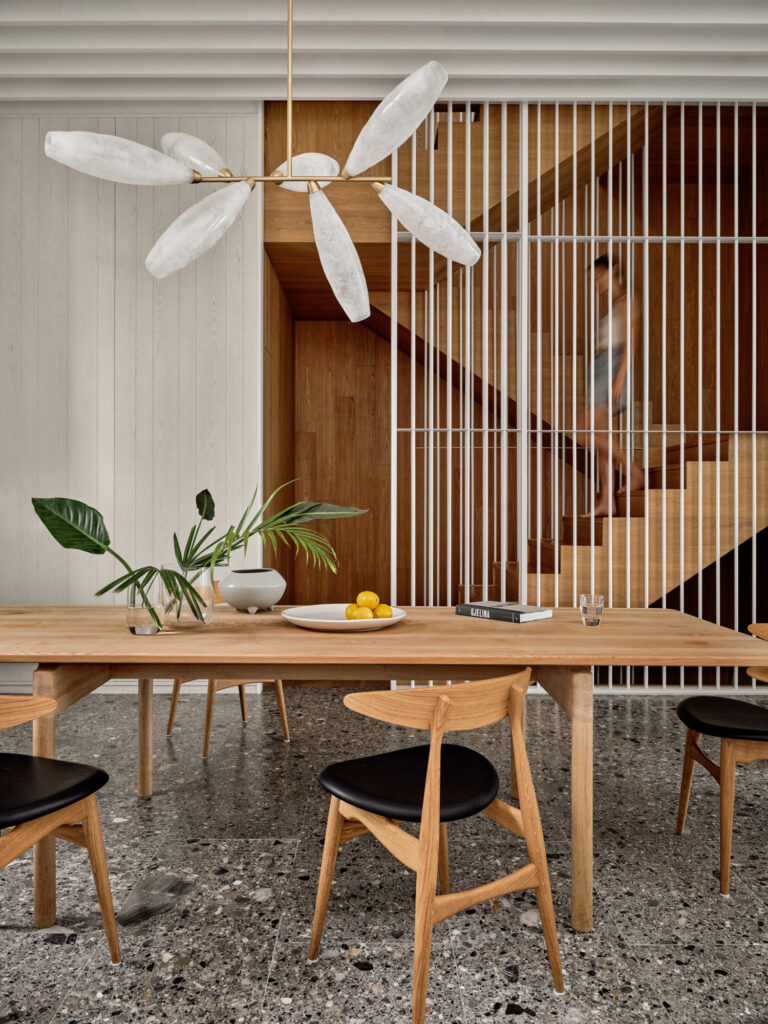 Explore Hospitality Designs by Linehouse