10 Questions With… Morris Adjmi

Across New York and beyond, the distinctive vision of Morris Adjmi, founder of New York-based firm

Morris Adjmi Architects

, is making a lasting impression. Since his 10-year collaboration with renowned Italian architect Aldo Rossi, the New Orleans-native has gone on to design a number of high-profile commercial, office, and residential buildings, primarily in Manhattan and Brooklyn. Among them: the Prudential Center, the Theory Building, the Scholastic Building, and the High Line Building.


Interior Design

sat down with Adjmi to explore his new projects, creative process, what's crucial for a successful hospitality project, and more.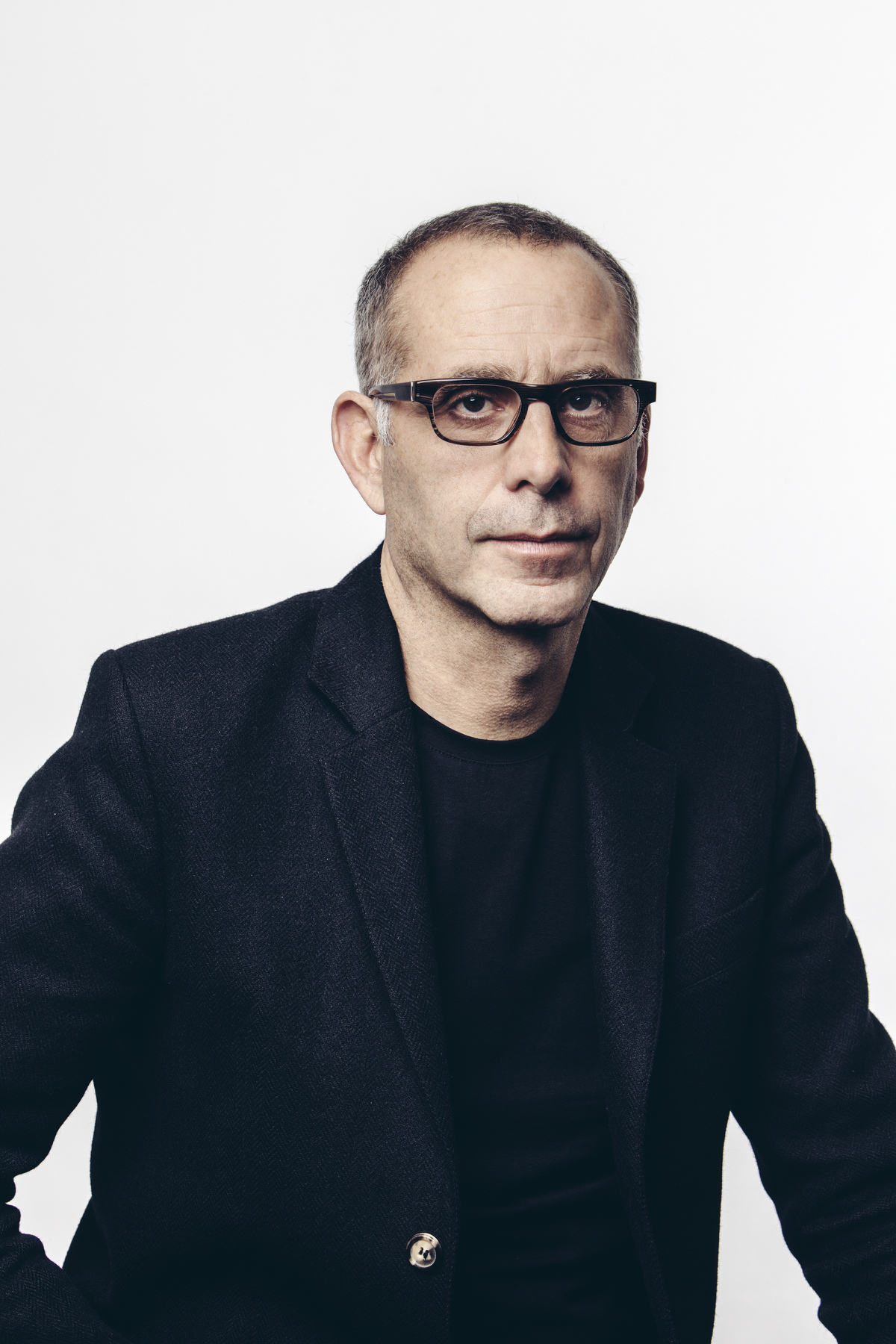 Interior Design: You have two major New York projects wrapping up this summer, the

Sterling Mason

in TriBeca, and

The Schumacher

in Nolita. Can you tell us a bit about them?


Morris Adjmi: We do a lot of work in historic districts. Some people think that is limiting, but I think actually the opposite, it's liberating in the sense that each particular situation or site is very specific and has different history, timeline, and architectural characteristics.

What I did at Sterling Mason was very different from what I would normally do, but it made a lot of sense, because of the history and the site. The project is a combination of a six-story brick and terracotta loft building and an adjacent one-story garage we received permission to take down. The building we proposed was essentially a mirror image of the existing structure—but in a metallic finish.

Almost like a facsimile, we replicated the existing building in a completely different material. This is also characteristic of the way that these warehouse buildings in TriBeCa grew, because they grew over time and typically as they expanded they usually built them in the most current materials or even structural systems. Things went from heavy masonry to cast iron and then, later to heavy timber and steel. The new building reflects that change, and by mirroring the existing building in all of its details — the brick pattern, the freezes, the cornices—it's also a commentary on new and old and how you can build in those types of situations. It kind of looks like one of those Andy Warhol prints where one side is black and white and one is color or slightly different.

One of the references I used for that project is the

Ise Grand Shrine

in Japan. There are two sacred sites and every 20 years they rebuild the temple on the adjacent site, taking pieces of the old to build the new one, and that's sort of commentary on the idea of always having this perfect, pure shrine. There's a time when there is a slight overlap and you'll see the new pristine perfect blond wood structure adjacent to this patinated distressed wood structure that's gone through 20 years of aging. I wanted to bring out this in this project, so we have the brick and terracotta structure that ages and then the metal structure next door which is always perfect. It is the ideal and the real next door to each other.


ID: What has been your experience with the Schumacher?


MA: The Schumacher is very different. It was originally a printing house and had most recently been used as a storage facility so it was just packed with boxes. When we first got in the building, we couldn't even get to the outside walls because there were so many boxes in there. The outside had been painted this dreary yellow color, hiding the brick and marble detailing. On the ground floor, there was a cast-iron facade that had been covered up with bronze-toned aluminum siding. So it was really a non-descriptive building you wouldn't even look at twice.

What we did was strip back all the paint and aluminum on the ground floor. We were were able to find these historic photographs of the building, and on top of the building there was this amazing pediment, but we had only this fuzzy photo. So we did some more research and found a competition entry by the same architect a year later. Using both the photograph and the historic competition entry, we were able to get the New York Landmarks Conservancy to approve reconstruction of this piece. So we really brought the building back to its former glory.

On the inside, we did things like peel back the layers of plaster to expose these amazing brick and terracotta arches on the ceiling which add a lot to the space. We used a lot of blackened steel and two different types of oak, and then marble to work with marble on the outside of the building—there were marble sills on the windows.

Perhaps the most important change we made was in the partially built up courtyard. We brought it all the way down to the ground floor and then Ken Smith did this amazing job with the landscaping. We have vines growing up these cables that reach from the roof all the way down to the bottom of the courtyard.

We really wanted to create something that felt like an authentic loft building but at the same time had a sense of luxury that belonged in a building of that age and type.


ID: I know that your hotels, the

Wythe Hotel

in Brooklyn and the

ROOST Apartment Hotel

in Philadelphia, have won a few awards recently. What do you think is essential for a hospitality project?


MA: We are doing two more ROOST projects—one is in construction, one's about to go in construction—and we are doing another really interesting hotel project in Houston. I think each brand has the sense of what is important to their guests, but what we try to do is create something that doesn't feel like a hotel, but more like a members club or a residence—someplace you really want to be. These places slowly expose themselves over time. By using a variety of different furniture and experiences, you don't feel like it was put together at one time.


ID: Can you describe a particularly hi-tech solution you came up with recently?


MA: Since we do a lot of work with historic buildings and historic districts, one of the things I try and do is come up with materials that are not traditional or typical. On a project on 21st street in New York, we did a traditional loft building that is entirely cast-glass, with an interlayer of white film inside of it for a frosted look. The only materials on the outside are glass and aluminum. All the columns, all the beams, the whole facade is glass, all fabricated in Spain. We're also doing a building now with the entire facade made out of mesh. The mesh scrim—a historic facade that's layered on top of a modern building—is like the ghost of a historic structure.


ID: When you get a project, you likely have a couple of steps you take or maybe you have a sort of routine. What are the first few things that you might do when you are tackling a new project?


MA: It's always a challenge. It always feel like when you are starting out, it's like oh God what am I going to do? I seem to start off with sketches, and am always looking at different things. I don't know where the ideas come from, though I like to draw from the art world a lot. Sculptors like Rachel Whiteread, or Do Ho Suh—who does these mesh sculptures which inspired me for the last project I just described.

When we were working on the Sterling Mason, I kept drawing buildings that sort of looked like they were historic and it kind of just felt like it wasn't right. Then there was this one moment, where I just said well why do something that almost looks like the building next door, why not do something that is

exactly

the building next door? That moment, I don't know where it comes from. It's just sitting down and sketching and trying to think and figure out what is the most appropriate direction. Without that starting position, this eureka moment doesn't happen. However, it is hard to have this happen without some fortitude or initial sketching or thinking.


ID: How have your aesthetic choices changed since you began your career?


MA: I worked with Italian architect and designer Aldo Rossi for a long time and that's really created a foundation for what I am doing now. One of the things I've tried to do is be more open in terms of materials and forms, so that the language of the forms and the forms that are used are specific to each project. What is consistent is thinking about the relationship between buildings and their context. Plus, a lot of the buildings that we do are very ordered or geometric, following a grid. Our Samsung office building is twisted almost like a Richard Serra sculpture, and that really came from the site.


ID: Do you have a favorite building?


MA: We won an award a couple of years ago for the Wythe Hotel, and the ceremony was in Berlin. I had the opportunity to go to David Chipperfield's Neues Museum, and that was a building that really resonated for me. The story about how they exposed all those sudo-hieroglyphics and kept them there using all the brick from the city… it's beautifully done.


ID: We hear you have a new office. What stands out?


MA: We really just stripped it back to the bare essentials, ground down the floor so we have exposed concrete for the most part, and kind of made it feel like it is a loft building—even though you are in a modern office building.

In terms of the furnishings, everything is really low, there are no partitions, and we have more spaces to collaborate—three conference rooms, two open work spaces in the open work area, a huge kitchen staff room, and a small library that is just books on all four walls, floor-to-ceiling.

Since we have the whole floor, we have a pretty large wall, as well as the elevator lobby, so every six to eight weeks I am going to bring different artists in for presentation, cocktail party, and an exhibition. The first show I am going to do is on Aldo Rossi. Then we'll have an installation by a Swedish graffiti artist we are working with on a building in Washington. It's good for our clients to see some of this work, so maybe we can add it to our projects.


ID: What qualities do you think should be in a residence?


MA: What's really important for any space is that it not feel contrived or decorated, that it feel more like it's lived in. I've been looking at a lot of books on artist apartments or residences lately. I kind of get the sense that—especially in the European spaces like those in Paris or Italy—you have the history, yet the inside is alive and new.


ID: What do you do in your downtime?


MA: I go to a lot of shows and museums. I really enjoyed the Agnes Martin show at the Tate in London. The work is really consistent but also very different, so everything feels fresh when you see it.