10 Questions With… Phil Jaffa
For more than two decades, the U.K.'s Phil Jaffa, director of

Scape Design Associates

, has lent his landscape expertise to an impressive spectrum of hospitality, mixed-use, commercial, and residential projects. Jaffa made waves at Derek Lovejoy Partnership, where he conjured landscapes for his first hotel project, the

Ritz Carlton in Dubai

, in 1992. He went on to become a principal at

M. Paul Friedburg

and

Cracknell Fern

and rolled out the awnings for Scape in 2000. Jaffa has led his team in creating innovative landscapes in more than 25 countries, with many of the globes most renowned hotel brands, architects, design services firms, golf course architects, and developers. Scape recently completed work on the exquisite

Laucala Island Resort

in Fiji, and has numerous projects in progress around the world. Here, Jaffa shares how he found a niche, maintains a strong team, and delivers, time and time again.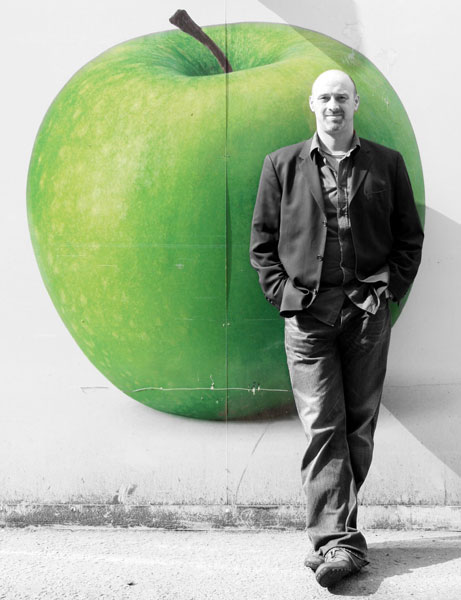 Interior Design: You've carved quite a niche for yourself, in terms of landscape architecture within the hotel world. How have you established this foothold?


Phil Jaffa: I got into hospitality by accident. I had been a landscape architect working mostly in the U.K., doing a lot of urban work—pedestrianizing shopping streets and such. By coincidence, the company I was working for at the time [Derek Lovejoy Partnership] came into its first hospitality business, and I became very hungry to be a part of that world. Before I began Scape, I saw that most landscape architects were generalists whereas all the other consultants—architects, interior designers, and so forth—were specialists in hotel design. There was a niche there. Now, 14 years into Scape, we are the only one in all of Europe who specializes in international hospitality at this luxury level. I've found that a lot of designers are so scared to work internationally, though I find it easier. Being successful in this world is about managing risk, and not getting ahead of yourself.


ID: What are hospitality clients asking for today?


PJ: Offering a range of different guest experiences is the thing that clients are most concerned about, as are we. Our projects tend to be on the luxury end—five-star resorts and luxury lifestyle projects that draw in discerning guests who can be very educated. Today developers are genuinely conscious about being environmentally responsible. We all recognize that sustainability is a big buzzword. Sure, sometimes it's about ticking certain number of boxes to get accreditation. But others really do care. I can think of a number of high-end resorts that we have worked on, that are insistent that they be truly localized in spirit, bring in local staff, and help to build up the community.


ID: Being the landscape minds in this puzzle, how do you contribute to a project's sustainability?


PJ: We are the green members of the team. Therefore everything we're doing is about ensuring that each project is as sustainable as possible. We have indeed worked with some ruthless developers, so it's our job to keep an open mind and look for opportunities. Selection of indigenous plants is often key, as the depletion of water resources is the world's biggest problem. Shading and solar consideration is very important, as well is the use of local materials, of course.


ID: What kind of dynamic feels right with your clients?


PJ: I hand hold my clients. I like to sit around the table with them. I don't consider myself an artist; I'm given a brief and our job is to interpret their dreams in a better way than they ever imagined possible. Sometimes, on a big corporate level, you never meet the true client. We can present to middle management and when we say blue and it's presented up the chain and comes back as red. Then there's no discussion. That can be frustrating. I appreciate entrepreneurial clients who are willing to sit around the table for discussion, and value the passion that we put into the work.


ID: What kind of collaboration works best for your team, and how do you elevate a prestigious, modern hospitality project?


PJ: There is no doubt in my mind that the best designed projects all show a seamless flow and style between the architecture, interiors, and the landscape. This requires close collaboration between these disciplines. For hotels 10 years ago, one interior designer would design everything. Now there are more and more F&B specialty teams who design the entire experiences surrounding the restaurant concepts—often executing the vision of a celebrity chef. Therefore, we get involved with the entire range of experiences on offer; roof decks and courtyard gardens adjacent to these restaurants need to have the synergy of design and style to meet the restaurant concept. It's a lot of fun actually. We're designing a new Fairmont hotel in Amman, Jordan, which involves two interior designers—one being a specialty F&B designer working on the property's seven restaurants. There is a modern play on a French garden associated to the Patisserie coffee shop, as well as a modern bar with a funky terrace, and a huge pool and roof deck grill and events lawn surrounded by water features. It's going to be very impressive.


ID: How much of your work remains in hotels?


PJ: In our current portfolio, only fifty percent of our projects are hotels. We're doing a lot more luxury mixed-use and retail, as well as apartment complexes and a handful of private residences. The bulk of our work, about 95 percent, is international—North Africa, Mediterranean Europe, throughout the Middle East, and places as far afield as Azerbaijan, Hong Kong, and Malaysia. We just secured our first job in Nigeria, and I see Africa as our next big territory. We try and glean as much local knowledge as possible for each project and are not afraid to get locals involved in our team. So for example we're doing three different hotels in Greece, which have three very different microclimates. This is where the local horticultural expertise becomes relevant, even though we know Mediterranean plants very well.


ID: What are some of other projects adding depth and dimension to your portfolio?


PJ: I'm perhaps most exciting about the new

Mandarin Oriental hotel

, just opening in Turkey. This is the first Mandarin Oriental Resort in Europe, and being a part of that has been a great process. It certainly wasn't an easy job. We came into the process late and had to dive in quickly. In the end, we got to where we wanted to be. We're also doing a lot of work in Azerbaijan at the moment. One unusual project is a high-end leisure complex on the waterfront—essentially it's like a cross between the Sydney Opera House and the Millennium Dome in London, a large entertainment and retail complex. Our work is the surrounding public-realm. Our approach to the design of this has been no different to a hotel, as it's all about making exciting guest and visitor experiences. Parts of the entertainment facility run from inside to outside, which presents us with creative opportunities.


ID: What are the traits you look for with regard to the staff you hire, and those with whom you choose to collaborate?


PJ: I have a strong point of view about my staff. I like hands-on people, who are willing to get involved with everything from the concept to the end product, presenting ideas to the client not forgetting making the tea. The most crucial element is having passion about the work we do. We're a boutique practice or about 15 people, and we really never need more than three or four people on a project. We've always got music playing, and I hate it when they're not talking to each other. I want the people on my staff to feel ownership of the projects that they do, so I will have them travel to work sites. That tends to inspire a lot of enthusiasm.


ID: What is the root of your creative process?


PJ: It's about creating memorable experiences. I see it as our job to create surprises, intimacy, and entertainment. When it comes to today's hospitality landscape, there are a lot of opportunity to express one's self and be creative. So for example where there once were only two pools in a resort property —one being a kid's pool—now there are often five to six pools on a property, each serving a different purpose. From my point of view, it's very satisfying.


ID: Landscape architects, by definition, have to work in sync with other creative minds on a project. What is the key to doing so successfully?


PJ: The best hotels are always collaborations as I mentioned previously —when the architect, interior designer, and landscape designers work together to create a pure sense of style throughout. We are a highly collaborative practice. We think it brings the best out of us. I know that throughout the years my work has influenced architects and interior designer, just as they've influenced me. Importantly, we all need to keep in mind that people go on holiday because they want to be thrilled, to relax and refresh. Creating memories is essential as well as unique places and spaces for people to congregate, contemplate, and meditate.

>>See more from the July 2014 issue of

Interior Design