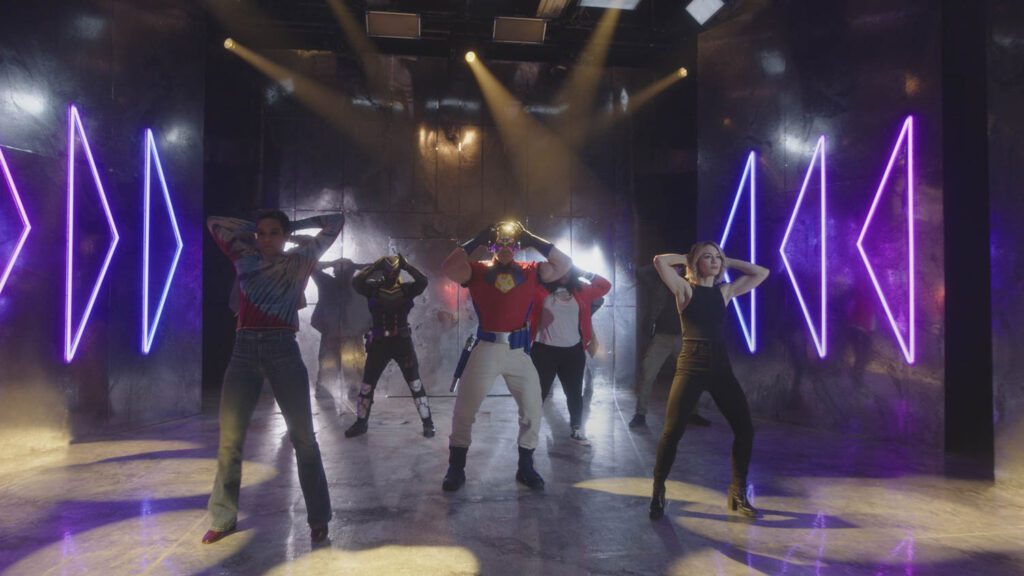 10 Questions With… Production Designer Lisa Soper
When designing for imagined people—rather than real ones—Lisa Soper, production designer for the HBO Max superhero series "Peacemaker," says character development drives every decision. Each detail, spatial layout, and object in a room must further the development of the narrative on screen, a skill she first honed working as an animator. Early on in her career, she sought out longtime animator, Brian Larkin, who helped shape her approach to the craft. "He would teach me about the motivation of the story—it wasn't about a cool looking drawing. It was about: What is the character thinking and feeling? Where are they going? Why are they wearing that cardigan?" This mentality continues to shape her work today.
In addition to "Peacemaker," Soper also has worked on "Life in a Year," "Blindsided," and Netflix's "The Chilling Adventures of Sabrina" where she directed a few episodes. Currently, Soper is working as the director for HBO Max's reboot of the "Pretty Little Liars" series. Here, Soper shares with Interior Design her motivation for building imagined worlds, how her animation background informs her work today, and why she considers all production designers filmmakers.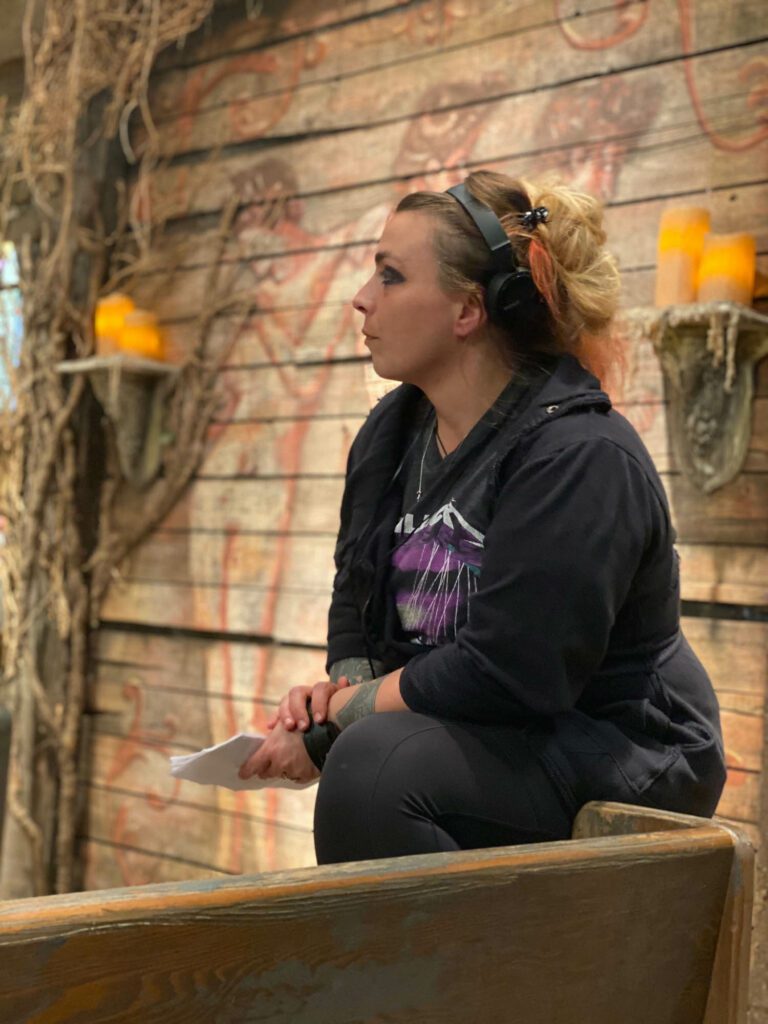 Interior Design: Where does your interest in design begin? How did you grow up?
Lisa Soper: I was born in Canada, but I was raised for a lot of my youth in Florida and Florida is a visual stimulation overload 24 hours a day where many, many risks are taken, especially when it comes to the world of design. It was great to be exposed to that and know that these things were okay to push. I was walking around with a sketchbook all the time drawing worlds in my mind. When you watch moving pictures, you're seeing people get onto the same wavelength together and be able to make those worlds inside their mind come to life in a cohesive way that helps to motivate telling a story while looking amazing, which always fascinated me. I was very drawn to animation as well, which is where I ended up landing when I went to school because I couldn't figure out how to harness [my skills] beyond the pencil and paper. And I fell in love with animation. I think it was my personal need to keep pushing myself that drove me to live action films.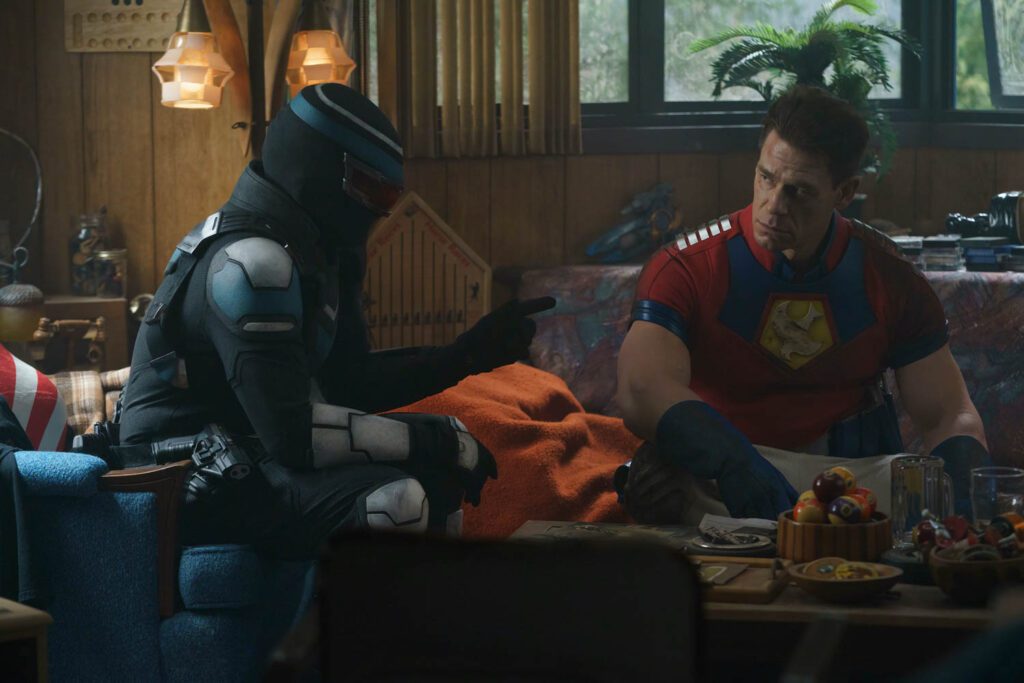 ID: It seems like your mind was in a film mentality from a young age in terms of the world building you're describing. Where did this idea originate for you?
LS: It started with books, with stories. My mom would read me Lord of the Rings before going to bed and I'd try to take that and expand on it. When I was able to see something visually stimulating, reading books with a visual curve, I wanted to know how people got there. I didn't know what production design was at first. Even when I went to college, I didn't quite know I wanted to be a production designer. I wanted to be a filmmaker. And that's what I still call myself and I think all of us are because you can't complete what we do without the other person. So that's the mentality I had—doing what they did and being a part of what they did. When I look at film and I'm inspired, music is a huge part of it. The animation aspect of it—the color and story, an inflection a character gave when they hand an object to another person—those are the fractions that stay with you and those movements are very specifically crafted to help motivate that story.
ID: Why did you move from animation to set design?
LS: When I got into animation and did my first assignment, I really fell in love with what I was doing. I knew I'd like it, but I didn't think I'd love it. For a brief period of time I thought: I don't need to go to live action, I'm going to stay here. I got to work with Brian Larkin, a godfather of the animation industry. I would go pick him up from the homeless shelter and go sit down at a bar and draw and he would teach me about the motivation of the story and ask: Why this frame? Why this pose? After Brian passed away, I was working at a local company and I got to work on great cartoons and a feature, but one day I felt I had plateaued with that field and I wanted to do more and push further.
ID: Is set design a collaborative effort?
LS: It's really about the demands of an individual project. For something like "Peacemaker," we had some concept artists and illustrators, I did a lot of the illustrations myself. We had some wonderful set designers that were brought on because of the nature of the scale that we were at with James [Gunn's] world, which is very much one of a kind. He has the ability to take language and translate so much of what he sees in his mind onto the paper for us. He gave us a massive roadmap that we could then take and create for him, but it is very demanding so that's where we would have a larger team… Also, it's designer dependent. Some designers don't draw themselves but they're good at guiding and referencing. Some of them have architectural backgrounds, some have animation backgrounds, like myself, and some don't even have artistic backgrounds but they have an artistic eye and they know how to help visually move a story forward.
ID: Where do you find the rhythm of a production design project?
LS: What I'm looking at first and foremost is the story and how it's motivated by the characters—where are they going? How can what I'm doing help to guide them and push them in a certain direction? I like to play with the boundaries we can push. We as filmmakers have the ability to provide the audience with two senses—sound and visual, and that's it. To try to give them the most immersive experience, we need to heighten what we can control, like the mood of the moonlight. The moonlight isn't blue but sometimes if you throw that blue cast in there it sets a tone and a feeling because blue has an emotion to it. [In the show, "The Chilling Adventures of Sabrina"] Sabrina Spellman's bathroom was built on a 10 degree angle so that every time you looked into the room, it felt like it was pushing away from us and opened up massive amounts of possibility in creating a tunnel for her. I added rabbits even onto the wallpaper throughout the hallways of her house as the stories progressed, guiding the audience subconsciously throughout a maze to say: go over here, follow the white rabbit. I think that's where the fun and life comes into what we can inject into a story.
ID: For "Peacemaker," what drew you to that project specifically?
LS: James Gunn. James has this ability to go completely out there but somehow feel relatable at the same time. There's very brave moves that he takes with a lot of his stories. One of the first shows I remember watching that he did was "Slither." And I thought this isn't like other comedy horrors, it's different. There's a different voice here and a different narrative and I was very much attracted to that. I started following his work a lot after and I was never disappointed, so when I got the call to interview with him, I said: yes, please! I knew taking on a show with James would be a challenge, and I need to challenge myself. It did not disappoint.
ID: Who do you admire in the realm of art and design?
LS: For me, the person that comes to mind the most is Neil Gaiman. When I read his words, it fills up an empty gas tank for me in my mind of imagination. It takes me somewhere I need to go that I didn't know existed, and that for me is so incredible. Other than him, I'd go to another writer, Clive Barker, who writes about horror in the most beautiful way. When you close your eyes, you're visualizing something and it's your own personal experience. It's taking their words and creating your own world there and that's where I get inspired.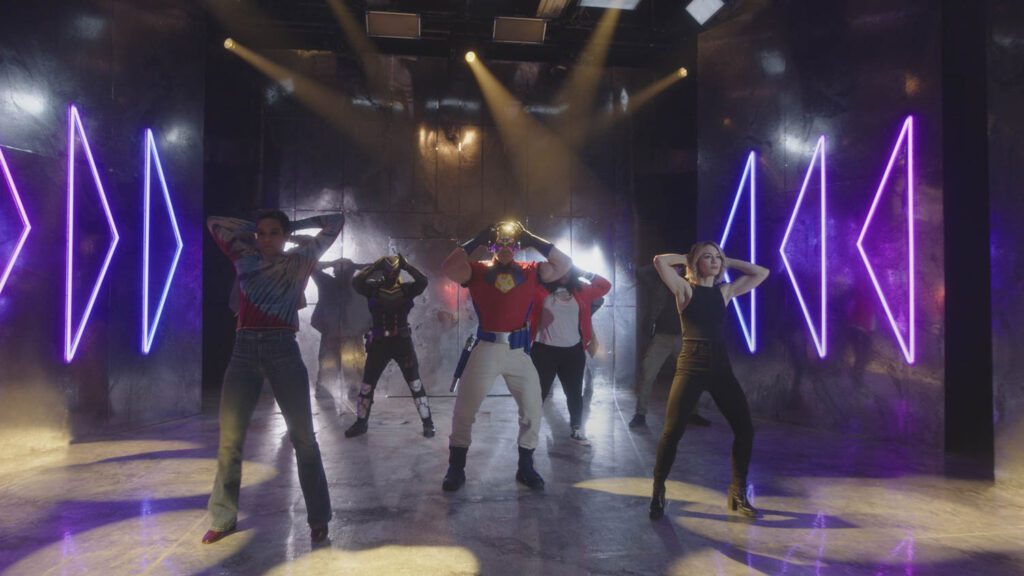 ID: Where else do you turn for inspiration?
LS: I try to find inspiration in everyone I work with. Some of the greatest pieces of set design that I've been able to create have come to me from standing offset talking to a production assistant and listening to their interpretation of what we're doing, which sometimes makes me look at a set in a new way.
The forest also is one of my favorite places in the world to go to because it's dense, it's rebirth, it's mystery. The tales you can find by looking at a knot on a tree that will give you a shape. If you look at the Sabrina Spellman house, the floor plan is actually a spiral. There's no dead ends in the whole place except in the morgue, which is in the basement, and I did that on purpose so you could move and flow through a continuous environment. Nothing in there makes sense, the interior and exterior of the house don't line up at all, but it doesn't matter because it helps to motivate the story. The spiral is something I've always been attracted to and I had a shell on my desk when I was trying to work out the floor plan for the Spellman house, so inspiration can be found anywhere.
ID: What does your own home look like?
LS: The door to my bathroom is basically a Looney Tunes door. I wanted to have everything skewed and wonky and off-sized. My laundry room door is the exterior door from the Sabrina Spellman house. I have tiny doors that open to walls that don't lead anywhere. I bought this place in 1991 and it had a beautiful exterior, kind of similar to the Spellman house, and when I walked inside, it had all 90 degree angles and I can't handle 90 degree angles. So over the last 10 years, we've been demolishing the inside and gutting it and coming up with different ideas. I put windows and portals between rooms because it's fun. It's all ridiculous.
ID: What's your dream project?
LS: The answer I give myself every day is always my next project because that's where I get surprised, it's always something I never knew I'd love until I was on it.
read more
DesignWire

10 Questions With… Charlene Prempeh

Charlene Prempeh is the founder of A Vibe Called Tech, a creative agency that explores where Black creativity, culture, and innovation intersect. Here, she speaks with Interior Design about her upcoming projects.

DesignWire

10 Questions With… Maria Porro

If anyone was born to head up Salone del Mobile, it's Maria Porro. The fabled family name is certainly familiar to attendees of Italy's largest and most important furnishings exhibition that thankfully goes live agai…