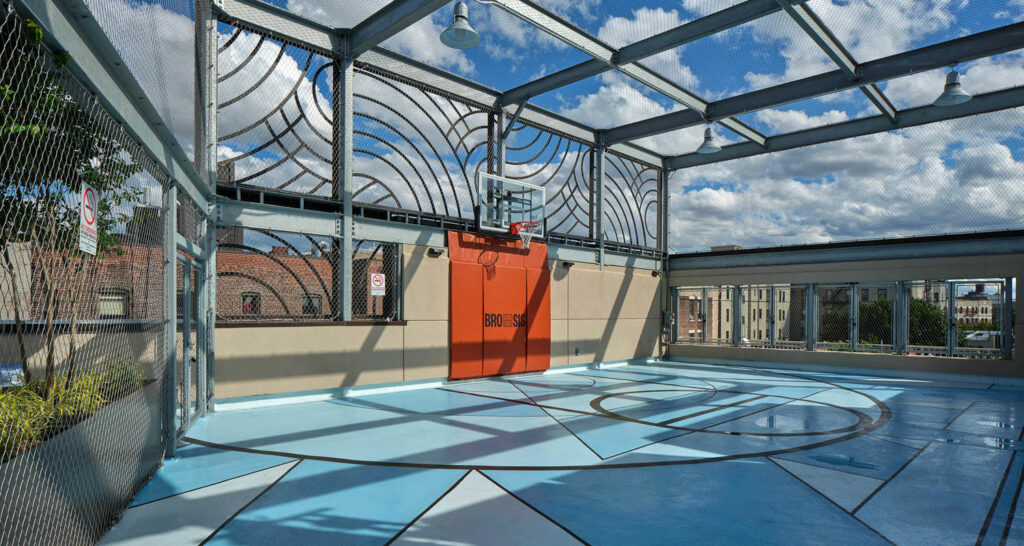 10 Questions With… Shawnasia Black
For Shawnasia Black, co-chair of the International Interior Design Association (IIDA) New York Equity Council and a designer at Beyer Blinder Belle, design is an intuitive process—one she gravitated toward as a kid. From fervently rearranging her childhood bedroom to designing inviting and inclusive spaces as an adult, Black's career is infused by her love for bold colors and commitment to making design more equitable.
"I am Black 365 days of the year," she shares, noting that the history of Black people in the U.S. is always top of mind, well beyond the month of February. "There isn't a day that goes by that I am not reminded that I am a Black individual in this country, so of course I am going to let that influence my design. Each day, I am constantly figuring out how to move and how to design within this world despite the blatant opposition to voices and views like mine. It's actually the fuel that drives me to increase the amount of representation I put in my work, not only through my own experience but sourcing materials from Black businesses and celebrating Black culture in all spaces."
In her role at IIDA, Black is focused on creating a brighter future, ensuring young people have access to more inclusive design education and that designers at all stages of their careers feel supported and empowered by new opportunities. As part of these efforts, the IIDA New York Equity Council recently launched two lunchtime series focused on the Black experience within the design industry with plans to expand programming.
Here, Black talks with Interior Design about how she got her start in the field and what propels her work forward.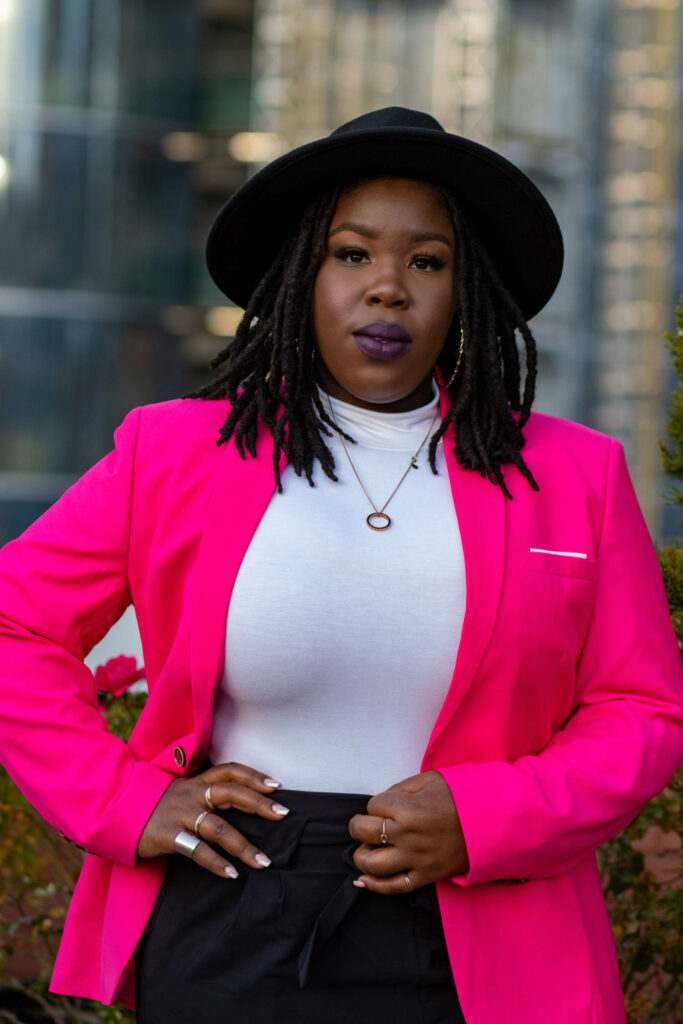 Shawnasia Black Shares Insights on Equity and Inclusion in Design
Interior Design: What are your earliest memories of design?
Shawnasia Black: Growing up, my sisters and I all shared a bedroom. Every six months or so, I would have the urge to rearrange our furniture in new ways. My sisters hated whenever I acted upon that inkling, but I was the oldest, so I rearranged our room however I wanted. As I came into the industry, I realized those activities and impulses I had when I was younger were variations of space planning. I loved design before I even knew what it was.
ID: What led you to pursue a career in the field?
SB: Going back to school is what motivated me to pursue a career in design. Through the application process, I was able to put into words my enthusiasm for design, and I got accepted into every school I applied to. I took that as a sign that I was on the right track.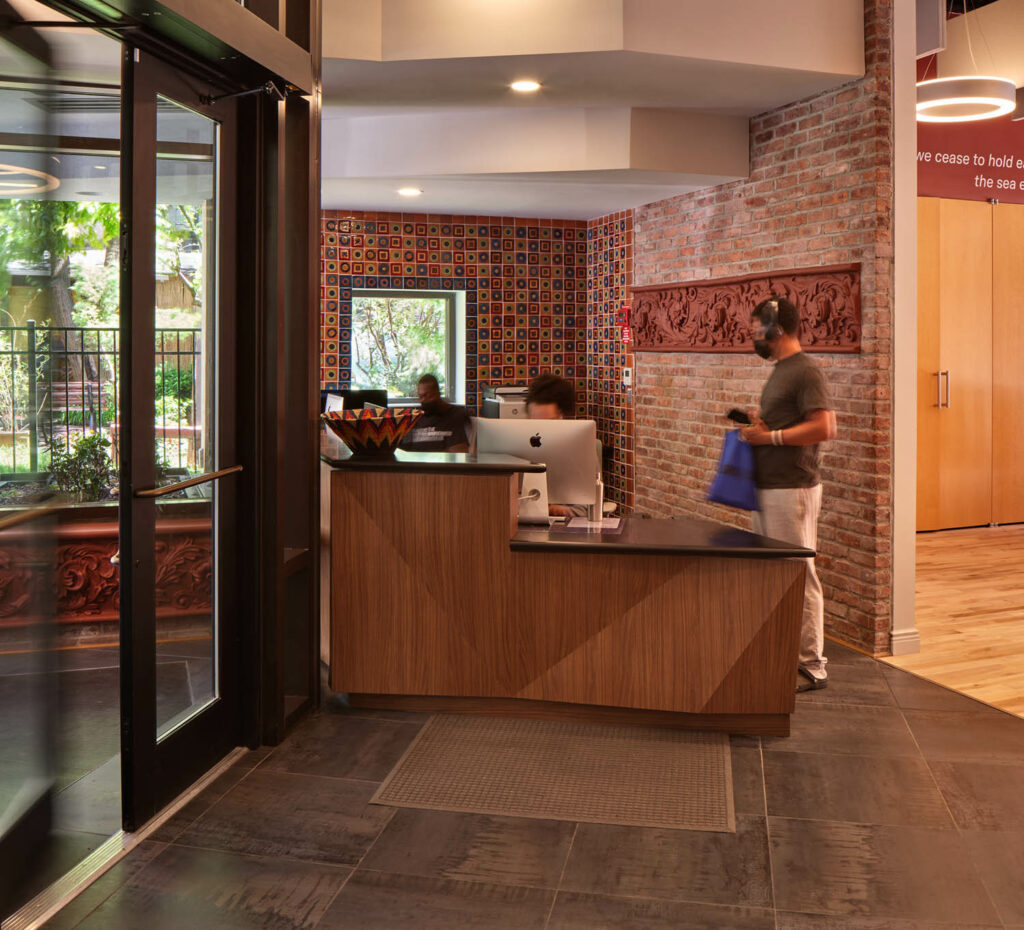 ID: How did you develop an interest in color theory?
SB: Through my work with Publicolor, a New York City-based educational youth development organization that works with inner-city youth, I began to understand how something as simple as a can of paint can alter a space. Transforming the environment of schools with these vibrant colors, you really start to see how the color of a wall, or a door can change a person's attitude or mood. I've never been afraid of color, as I truly believe that when it comes to color, it's all about how you use it and how it works with the space. Through my time with the organization and my classes at the Fashion Institute of Technology, I learned how to put colors together and therefore enhanced my abilities as an Interior Designer.
ID: When starting a new design project, where do you begin?
SB: This may sound obvious, but I like to start at the beginning! I try to put myself into the project. Working with architecture firms, it can sometimes feel like designers are starting at the quarter-yard line. Instead of being given a space to "finish," I think it's pivotal for interior designers to be involved in preliminary conversations. Understanding the space and its intentions, as well as getting to know the client, is what can set a designer up for success in a finished project.
ID: A few years ago, the Black Artists and Designers Guild unveiled the Obsidian House in response to the lack of representation in design. Where do you feel representation in design falls short today?
SB: The representation in design education is lacking, and the after-effects of that underrepresentation can be found throughout the industry. Had I known this was a viable career, I would have had a much shorter path to this profession. Everything I went through has made me a better designer, but there is most definitely a lack of connection between design education and representation. Therefore, it is one of my personal missions to be involved in the correction of that. I have recently had opportunities to talk to high school students and educate them on my profession and the industry. Adding to that, I was invited to sit on a panel with Jennifer Graham, principal, corporate interiors at Perkins & Will and Catherine Murphy, senior researcher at Healthy Materials Lab, to discuss how interior designers can leverage their skills as agents of change to challenge structural inequalities in the built environment. The event was a collaboration between New York School of Interior Design, American Society of Interior Designers, and Well-Designed, co-founded by Caleb Anderson and DeAndre DeVane. It was an amazing opportunity to talk to design students who are gearing up to graduate and enter the workforce. With more BIPOC designers in the industry lending themselves to mentorship and supporting others, I feel it will lead to more media representation, feeding back into more diverse design education and ultimately increasing representation in the education of design overall.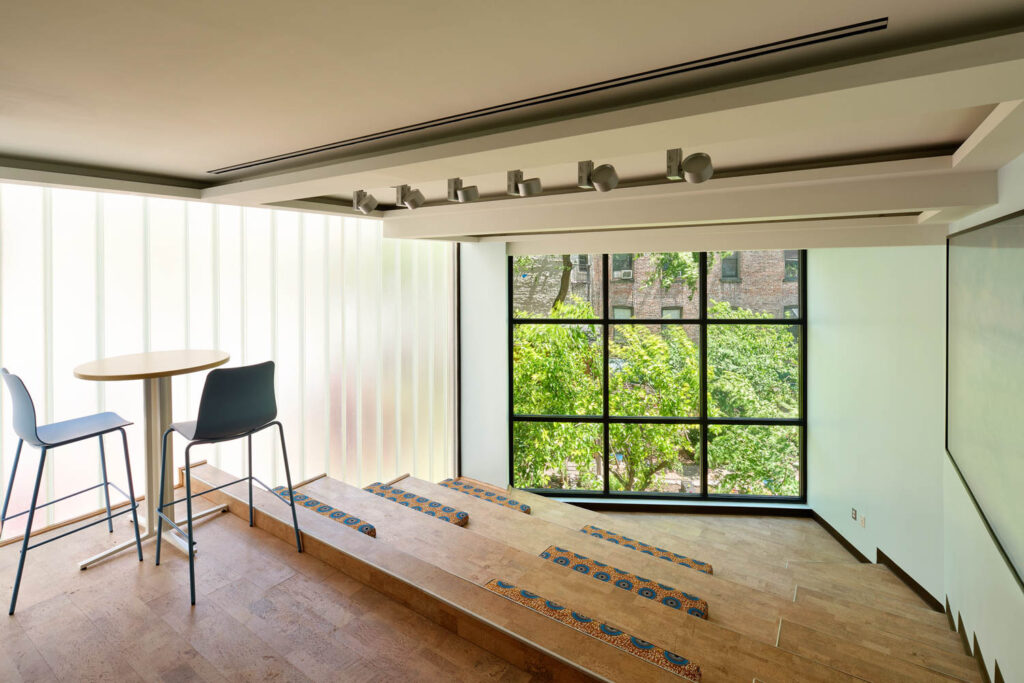 ID: As co-chair of the IIDA New York Equity Council, can you share insights into upcoming initiatives for 2023?
SB: Currently, Equity Council is gearing up for our JEDI action labs in partnership with Co-Creating Inclusion. These JEDI action labs are a four-part series throughout February and March, inviting JEDI/EDI officials from industry firms to come share and plan on how to achieve their firm's initiatives. We also have two lunchtime series with Racial Equity Partners. The Equity Council started in response to the 2020 murder of George Floyd. The first lunchtime series focused on the Black experience within the design industry. Since then, we have expanded our topics to delve deeper into our understanding of identity under the banner of Cultural Humility & Belonging. A powerful session that sticks out to me is from last November, where the topic was "What does it mean to be 'American?'".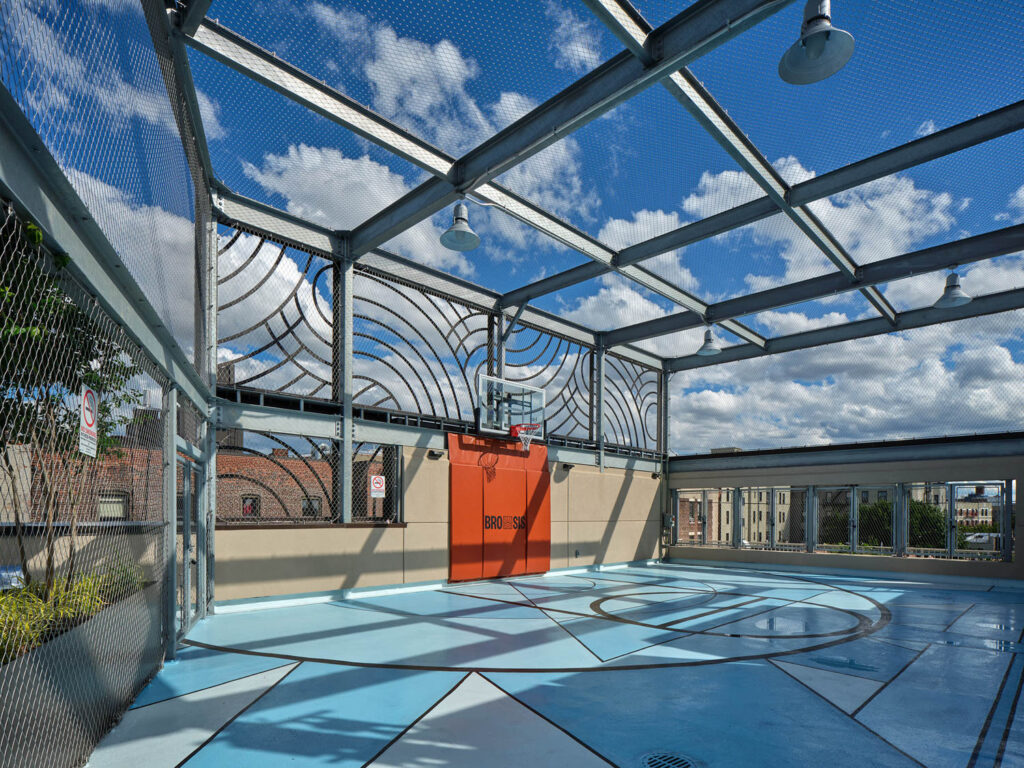 We at Equity Council understand that equity and inclusion is a large topic, and so we have many goals that we would like to see accomplished. One of our main goals is to obtain more pledge signers & encourage more action behind signing our pledge. Seeking to bridge that inequities gap, Equity Council created a "Design Industry Pledge", an agreement that outlines actionable goals which includes an Assessment tool for signers to measure their progress annually. The Design Industry Pledge is open to the entire design community and industry partners alike (members and non-members of IIDA NY), including professional associations, project managers, consultants, contractors & others. We want to encourage firms to sign the pledge dedicating themselves to an increase in an inclusive culture, diversity, education and healthy communication.
Adding to that, a personal goal of mine is to increase memberships and representation in Equity Council. Equity Council has been a pillar of support for me, and through my position as co-chair, I find myself constantly evolving within our programming. However, I know that we can grow our organization beyond its current membership. In fact, we need this growth to have holistic conversations around Justice, Equity, Diversity & Inclusion.
ID: Where is more support needed to further equity and inclusion in design?
SB: Education! One of the reasons I was drawn to my current firm is their direct connection to some Historically Black Colleges and Universities (HBCUs). That connection is important, and I would challenge everyone in this industry to reach even younger audiences, to plant the seeds of architecture and design earlier. In both design-based and traditional high school settings, more support is needed to promote this industry and make young minds aware of their career possibilities.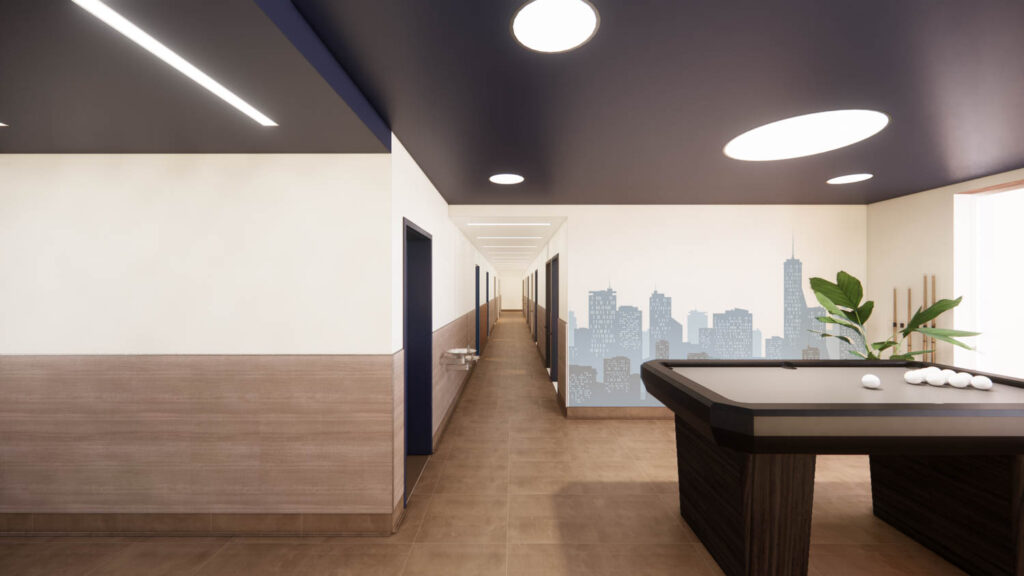 ID: Mentorship seems to be a thread throughout your career. Who do you consider to be a mentor?
SB: Keith Headley of Headley Menzies Interior Design was the first person to give me a job. In my role as his assistant, I was really able to grow and explore the design industry. He appreciated my eye for color and trusted me with sourcing materials and fabrics for projects. I am so grateful that Keith took a chance on me and supported me in my growth during my time at Headley Menzies.
Akiko Kyei-Aboagye is a principal at Urban Architectural Initiatives and was actually my mentor during my time there. Seeing a woman of color in that position, while also being a working mother, was so inspiring to me. She is incredibly knowledgeable and stood her ground with the men in the industry. I truly admired how she always held firm to her vision while also holding so much kindness for others, and we still connect from time to time.
I met Jennifer Graham through LMNOP (Leadership, Mentoring & Networking Opportunities), which is now a chapter under the IIDA NY umbrella. I was new in the industry and in awe of her as another woman of color that operated as a powerhouse for good within the industry. Since our meeting, her spotlight and platform has increased tremendously and it is so well-deserved.
And of course, my mother is one of my ultimate mentors. My mother is an educator, and I fully expected her to nudge me on a similar path, especially after seeing me struggle with interview upon interview before landing my first interior design job. But that never happened. My mother didn't really understand what I did until I brought her to a ribbon cutting for the new headquarters for The Brotherhood Sister Sol in Hamilton Heights. By showing her the space and pointing out the design decisions I had made in terms of color, fabric, and materials, she finally understood what I had been doing for almost a decade of my life. Even without any knowledge of what I did, she still supported me every step of the way, and I love her so much for never criticizing my choices and always believing in me.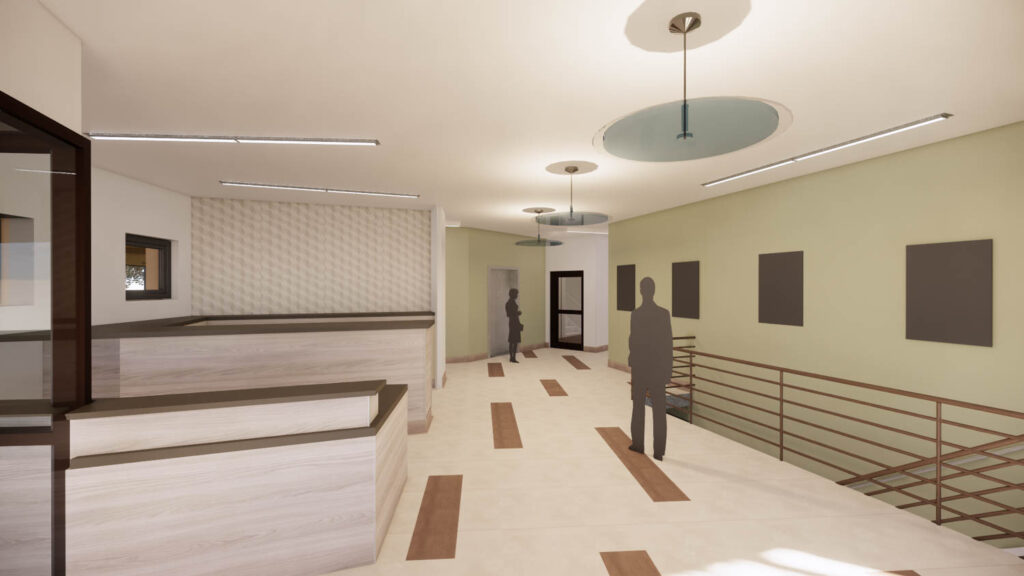 ID: What advice would you give designers starting out in the field?
SB: Get a good support system. I have great relationships with my mentors because they were able to lift me up, both professionally and personally. I also have wonderful friends, both inside and outside the industry, who help me through difficult challenges. I got this support system by not shying away from industry and networking events, so never be afraid to get involved.
ID: Is there an object in your own home that you feel especially connected to?
SB: When I moved into my first apartment, I had no furniture. I was looking up different pieces to buy and one of my friends said, "You could build that!" So I started making my own furniture. One of the pieces I made, a vanity, had a more complex design with various compartments. To cut and measure the wood and build something for myself was an extremely rewarding experience. The further I got into creating the piece the more I thought about my uncle, who would always watch DIY shows and say to me, "You can build anything, you just need to have the right tools." He always encouraged me to build and fix things around the house, and having that translate into my work and my own home is why I feel so proud of that particular piece.