10 Questions With… Thabisa Mjo
It's 6 p.m. in Lagos, Nigeria, on a Tuesday when Thabisa Mjo and I get on a call. Her voice, thick with a South African accent, is comforting. We talk about the GMT and how Johannesburg is one hour apart from Lagos, as well as the joy that grips us. Mjo, a multifaceted creative, has spent years crafting her many peculiar designs and simultaneously loving the sense of tranquility they bring to people. She founded her brand Mash.T in 2015. Ever since, she's been collaborating with local artisans to craft and embed South African stories into lighting collections, ceramic plates, and furniture.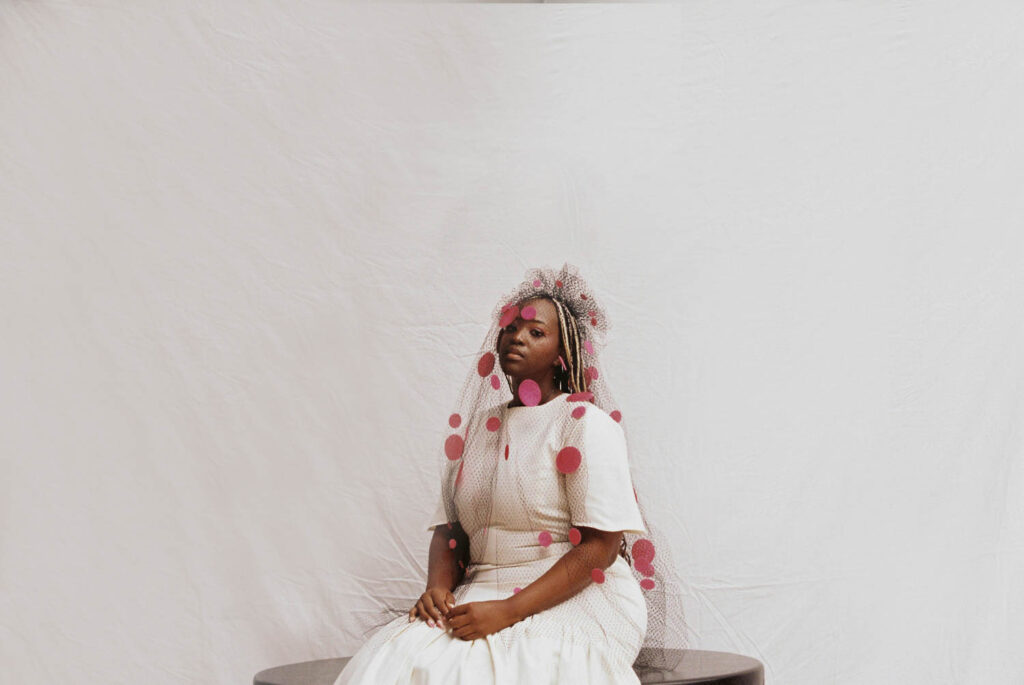 What makes Mjo a force is the intentionality she wields in her work—she manages to attach immense emotion to the aesthetics and forms she creates in a way that defines how therapeutic they are in gaze. She wants people to feel and, in turn, to emphasize with the socio-constructivity of African designs in a way that is "whimsical, nostalgic, fun, delightful and pretty," she says.
Interior Design talks with the designer about her career, collaborations, and storytelling.
African Narratives: Behind Thabisa Mjo's Designs
Interior Design: Describe your experiences and journey as a designer.
Thabisa Mjo: I launched the business back in 2013, but doing product design only started in 2015. In the first two years, I was trying to discover what I did best, who would be my customer and what I would do for them. It was at the end of 2015 or early 2016 that I transitioned into product design when I got the sweet spot of what my purpose was. I called it an interior design studio because I had just graduated from design school. I was so young and clear on what my value proposition was. The more time I spent trying to build a portfolio and a name for myself, amassing clients, it became clearer to me that I was passionate about storytelling and I wanted to nurture that attribute by using designs as a medium to tell those stories. So first, I had to come to terms with not becoming an interior designer and pursued my career as a product designer.
ID: What sparked your plight to be a designer?
TM: I actually graduated from film school where I majored in production design which is basically designing and building sets for television shows and advertisements. After working in the TV and film industry for a little while, it occurred to me that I needed to create spaces that people in the real world can interact with because creating spaces for TV is a very short term thing, we shoot the movie and TV show and it's over—people in the real world don't interact with these spaces, so I wanted to make things that can live with people or things people can live in. Back in school I was in love with history. I remember spending so much time in the library as a kid reading books and escaping into a fantasy world where my imagination was so vivid. So when I started working, I realized I was going to tell stories using design as my tool to do that.
ID: Your work explores the connectivity of South Africa's past and current craftsmanship. Why was that important to you?
TM: My desire isn't just limited to craftsmanship in South Africa, it stretches across the continent. I only have access to craftsmanship existing here in South Africa but I'm interested in African craftsmanship in general. In building my design studio, I had this notion that networking means connecting with people already established in the decision-making positions. As I went along with my journey, I realized I should be networking with people because they are invested in helping me make progress, just as I would help them make progress too. One of the ways we follow this principle at Mash.T is by doing collaborations with other designers and crafters that share the same values with us, which is about taking traditional craft, repackaging it, working with crafters to challenge them to use their age old techniques, passed from generation to generation, in new ways to help us create a new design aesthetics that speak to time we live in. That is what has informed my decision to collaborate with crafters such as the Zulu basket weavers. The incredible bead-makers and weavers I work with use the skills passed down to them to create economic opportunities for themselves. I partner up with them to present these craft skills in contemporary ways, helping us to keep the craft alive and create a new design language that tells stories that makes us feel connected.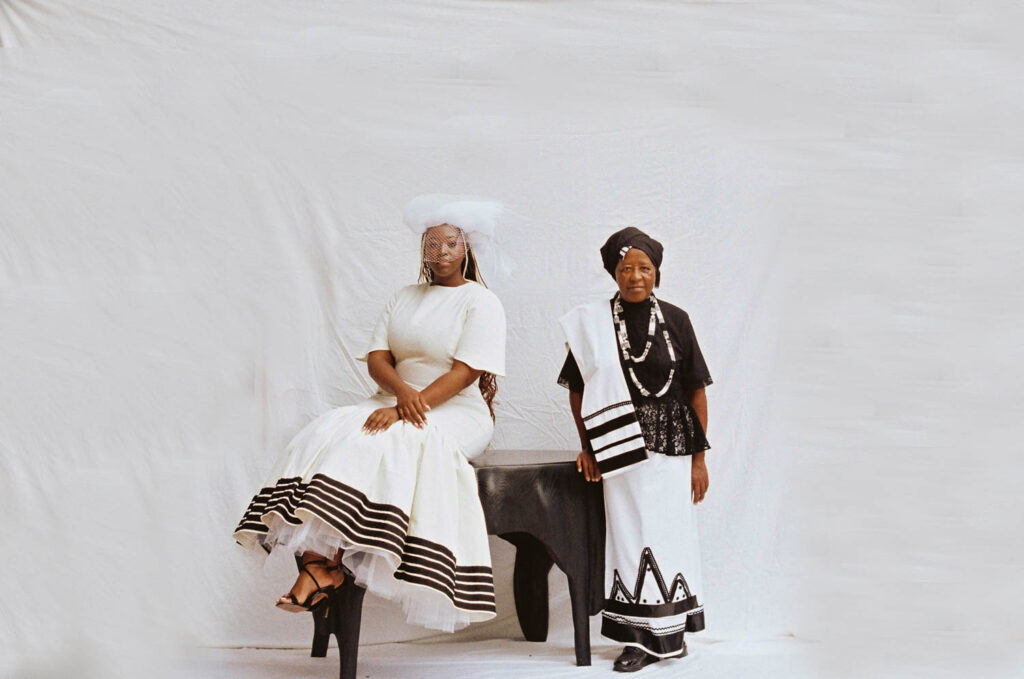 ID: What predominantly shapes your design interest?
TM: Primarily, we make lights. That's the thing Mash.T started off with back in 2015. My first product was the Tutu lights, which was voted the most beautiful object in South Africa in 2018 and in 2021, it was acquired by the museum of decorative arts in France into their permanent collection. However, when Covid-19 happened, I was caught off-guard because my primary target market had been B2B, so a lot of commercial developments stopped. I was shocked, so it came to me as an urgency to make something that is easy for a consumer to buy—it can't be too big and sculptural, like our lights are. It needed to be small and fit in an average size home. In South Africa, a lot of young people live in flat apartments, so they don't have grand spaces. They don't usually have money to spend on this piece so I thought about what I could do. But I was interested in designing something that we could make in the factory at a more competitive price so people can purchase it for their homes. That's when we introduced the bright side table and the flute table made of terrazzo. We designed small lights for desks. With the stories that we have been telling, it has gotten a lot of people invested in what we want to build. I found that people really wanted a piece of that but I wasn't answering their desire to be a part of the Mash.T because I was so focused on selling to offices and commercial audiences.
ID: Which designer inspires you most?
TM: I love Kelly Wearstler, I love that her work is so unapologetic and her mixture of texture, color and proportion is unique, she's not afraid of scale. I also love Ghanaian architect David Adjaye. Whenever I see his building, I can see his inspiration from vernacular architecture but he does it in such a way that isn't outdated, something so clever. I love Nifemi Marcus-Bello, the way he responds to his environment which is so unique. My old time favorite is Peter Mabeo. He is very good, he did a collaboration last year with Fendi for Art Basel and it was absolutely incredible. I also love Diébédo Francis Kéré, I watched a TED Talk and the way he spoke about his work gave me confidence and got me thinking of how I could speak about my own work in a way that is articulate and leaves people feeling something. I love how raw his works are, he uses what people have available around them to build incredible schools in Burkina Faso. He makes design accessible and that what design is, it's supposed to make our lives easier.
ID: Your work seems to communicate to the viewer. Are you a lover of forms and textures?
TM: Yes—I won't even say texture, I think it's secondary. It's shape—I love a beautiful form and I think that when you have a beautiful form, it doesn't matter what color or texture or material you use. There are things I have designed at Mash.T, such as the bright side table, that would not translate the way it was if it was woven in that grasp. People are so moved by shape.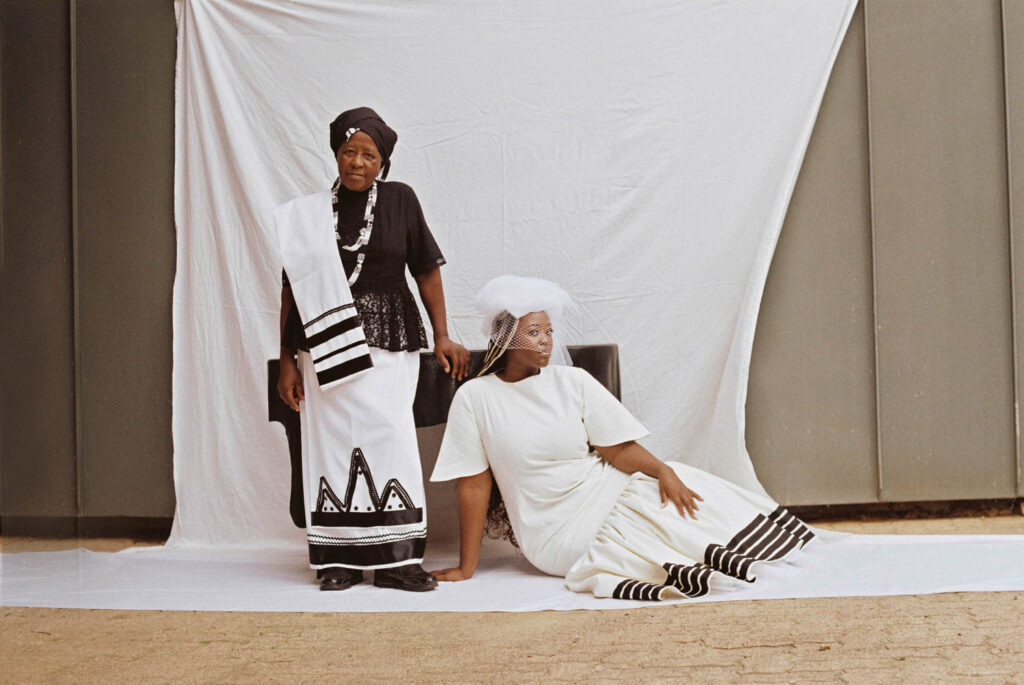 ID: What is the biggest compliment you've received as a designer?
TM: My mother told me this and I will quote it exactly. "When I was growing up, my own mother was a crafter, she use to do a lot of weaving and I cannot believe that after all these many years later, you are doing the same thing with a very great level because we cannot imagine that all these things we took for granted would be seen with so value." And so that moved me so much. I was actually speaking to a client of mine while doing research and she wanted to find out from repeat customers why they kept buying from Mash.T and the consensus was beautiful. "Working with a team is easy, you guys are reliable and very informative of what you do, it was so convenient and easy to work with you guys," [shared one customer]. That was a source of pride because there are a lot of beautiful things in life and there are a lot of incredible designers who are so ridiculously talented and one cannot always be "competing" on who makes the prettiest things. I'm so glad that I add depth and I make it easier for my clients to pick us.
ID: Last year, along with 7 other South African designers, you collaborated with the American Hardwood Export Council (AHEC). What was that like?
TM: I loved and enjoyed the collaboration because they had a passion for material for American oak and also had an approach to sustainability, which is why I wanted to work with them. Also, I have never really worked with wood though we got one or two pieces we have done with wood, but we never had this type of skill set that was available to us. We at Mash.T were given access to incredible furniture makers who specialized in working with oak and basically worked with them to create our imagination.
ID: The art of measuring was such a beautiful product, I love that you weaponized woods to make references to a floating table cloth. What was it like creating it and what inspired it?
TM: I was inspired by a traditional dress called uMbaco, which is worn by Xhosa people in South Africa. What I love about the dress is that it's something that has been around for centuries and it is sort of passed down from generation to generation and so every generation puts their own spin on it. When my mother wore it, she infused her own value to it, now I'm wearing it, I'm imbedding my value which is preserving and celebrating my culture but I also exist in a global world. I'm influenced by people and cultures all over the world so I always approach these things with a contemporary design-minded aesthetic. My mother and I took a photograph; in it, both of us were wearing uMbaco and sitting on the table, the interpretation of the dress was so different but similar in the same way. I wanted to interpret the motion and movement of the dress on the table. When you see the table, you will notice that the sides kind of flow in and out which shows the movement of tradition. Culture isn't stagnant because it will die and we don't want our culture and heritage to die but we want to adapt it to fit in our lives. Because it's a textile, I wanted it to look like it makes up the table, just by saying who we are, our heritage, our culture, our lived experiences are the table.
ID: What's your most recent work?
TM: It's called the Noodle Sofa. It's really our first piece of furniture. We call it the noodle because it mimics noodles. It feels so modern and contemporary but its proportions are generous, wide and curved, making it inviting. We at Mash.T are very conscious of not making alienating products, so we want people to envision themselves living with those pieces in their spaces, I want them to see themselves snacking and watching Netflix. Also, it's a classic beautiful silhouette that I think would be one of those things that even in 50 years from now, would still be an iconic piece. It's one the most popular items on our website now, so I'm really excited about the noodle sofa potential.