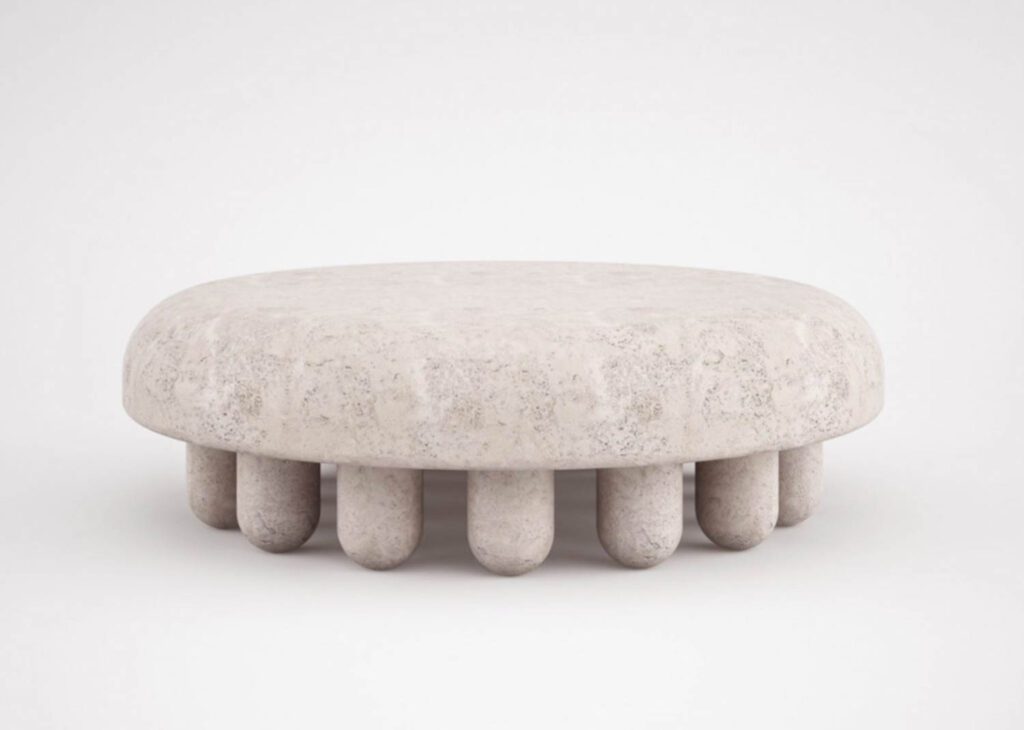 15 Highlights from the Africa Edition of Révélations 2022
A temporary exhibition hall in the center of a Parisian park will host a postponed international craft show this summer. Taking place at the Grand Palais Éphémère in the Champ de Mars, Révélations 2022 will run June 9-12 in Paris with a special focus on the continent of Africa and its bronzesmiths, ceramicists, sculptors, carvers, textile designers, and cabinetmakers. Some 300 exhibitors will be featured at the fifth edition of the event, which launched in 2013 and was canceled last year. From a large scale necklace taking cues from the African Renaissance movement to a ceramic sculpture exploring a tribe's ancestral tradition of woven and braided hair to a contemporary take on the ancient art of featherwork, here are 15 of our favorite examples of fine craft you'll see at this year's show. 
1. AD Paris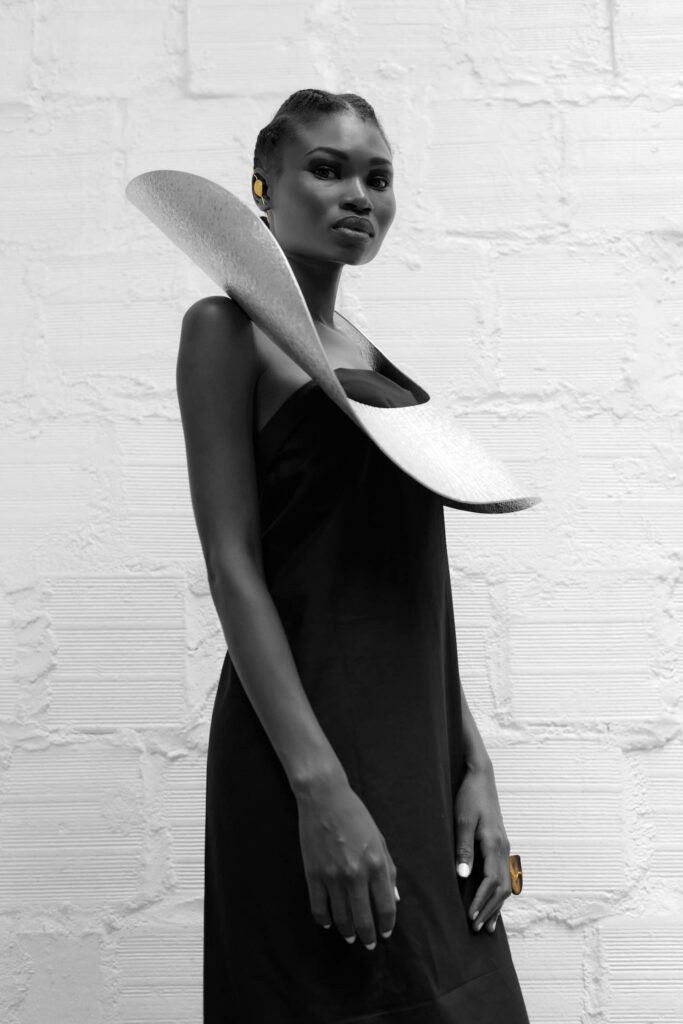 Art or jewelry? Adele Dejak channels both genres—along with the African Renaissance Movement—for large scale necklace AD Paris.
2. Umthwalo VII
Zizipho Poswa, a Xhosa woman, draws from her tribe's ancestral tradition of woven and braided hair to conceive ceramic sculptures such as Umthwalo VII, shown here. Bestowed a traditional Xhosa name, each sculpture is a tribute to a woman in the tribe who influenced the artist's life.
3. Table by Atelier Stefan Leo
To achieve the ivory-like patina of the base of this table, Stefan Leo soaped ceramic. The top is cast-glass crafted using the pâte de verre technique, which calls for mixing crushed glass with a binding material.
4. Vase by Vassos Demetriou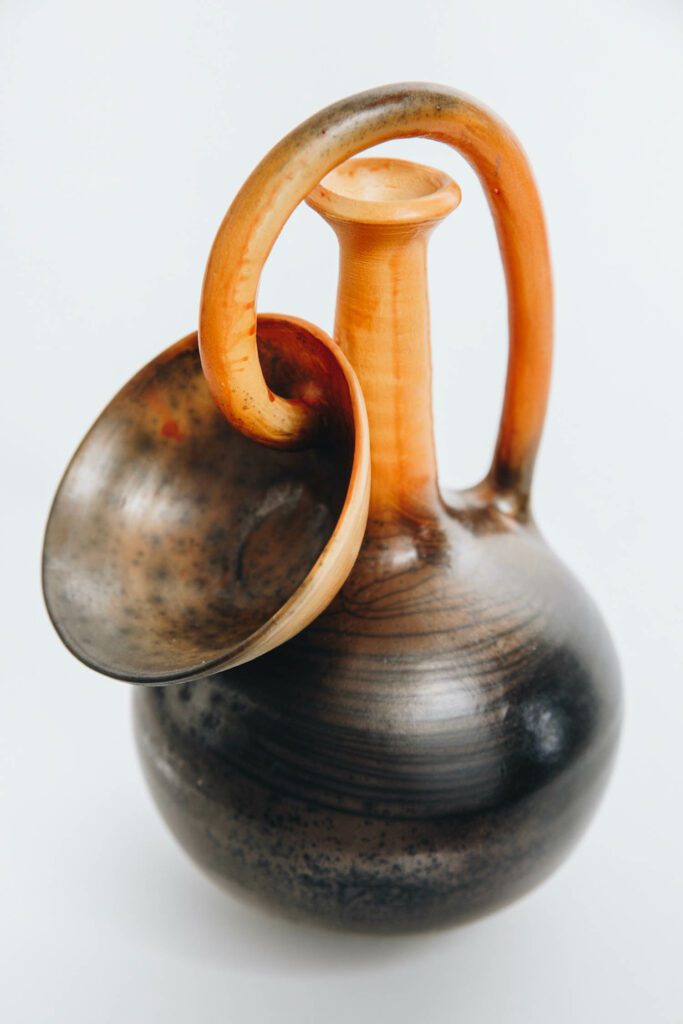 Vassos Demetriou's exploratory journey with ceramic forms and slips native to Cyprus—where he has his ceramic studio—gave rise to the unpredictable curve and glaze of this ceramic vase.
5. Mimesis
Sicilian buffalo raised exclusively for the production of mozzarella provides the distinctive leather accents of Mimesis, a collection of Finnish pine wood furnishings by Jordi Ribaudi.
6. Clover
Textile transforms into the avant-garde when traditional knitting is paired with innovative yarn. Clover, a large mesh coat by Cécile Feilchenfeldt, playfully parts and flairs in the back.
7. Inborn Ott
Sungyoul Park took a deep dive into the Korean ottchil lacquer technique—his university major—to create the woven effect seen in his natural lacquer and pigment Inborn Ott bowl.
8. Empreinte IV
By "transforming paper into volume," Ferri Garces constructs sculptures meant to be multiplied and joined. Soothing repetition is the result—as seen here in Empreinte IV.
9. Complice II
The ancient art of featherwork reaches a contemporary audience with Complice II, a Macassar ebony, sycamore, brass, gold leaf, and feathers cabinet designed with a nod to the 1930s by Maison Vermeulen in collaboration with carpenter Hervé Delumeau.
10. Orsetto 02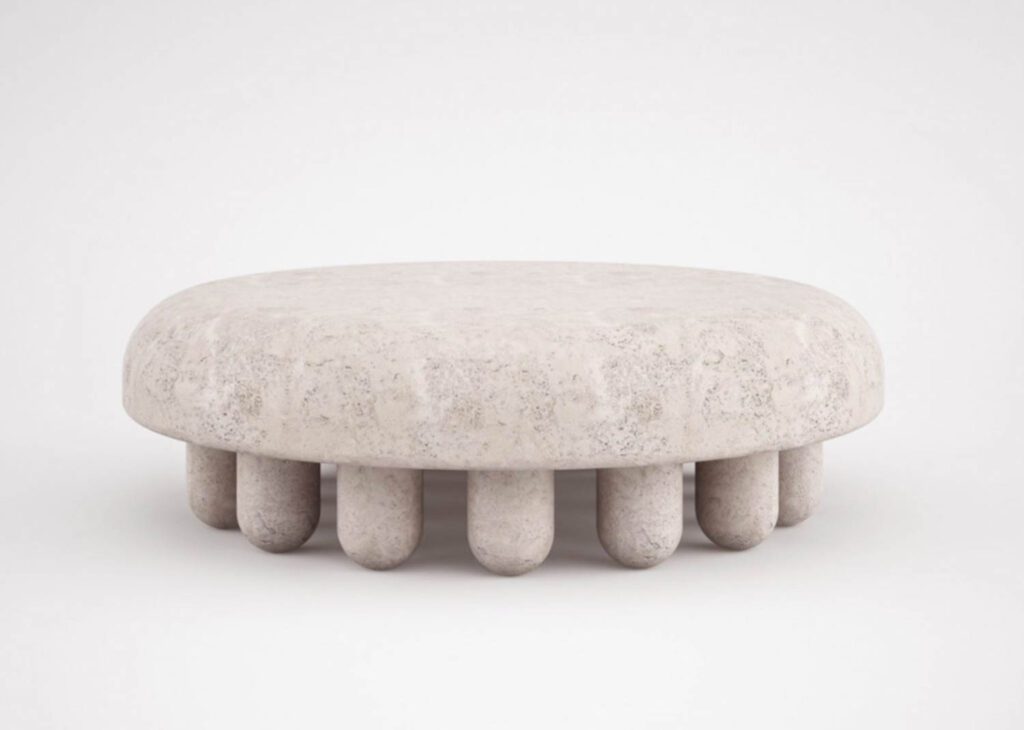 Flourishing an unexpected bounty of rounded legs, the Orsetto 02 coffee table by Martin Massé for The Ateliers Saint Jacques is carved from travertine navona, a delicately veined natural stone. Each limited-edition piece is signed and numbered.
11. La Mer(e), Origine du Monde
Ghizlane Sahli combines recycled plastic and silk thread for her organically-shaped sculptures. The silk thread on plastic and metal La Mer(e), Origine du Monde is part of a series that also includes bas reliefs and drawings.
12. Heroine Bookends
Abstract faces are a reoccuring theme in the work of Alimi Adewale, who uses them to address the unstable economic and political climate of his native Nigeria, where people, lacking welfare and security, "are faceless and voiceless." He applied a glossy paint to his carved wood Heroine bookends.
13. Wall Sculpture Piece #1
Using rye grass, design studio Paelis preserves and innovates historical straw and stone marquetry techniques. Wall sculpture Piece #1 is included in the SiO Collection.
14. Flamingo
Perched on one leg, the hand-stitched, vegetable-tanned cowhide Flamingo by Sébastien Lepeu demonstrates the leather craftsmanship of Parisian luxury leather workshop Gustave Maurice.
15. Angry Boy
The mixed-media Angry Boy by Viktor Frešo is part of a series of sculptures, which run large and small, depicting a man with various expressions of anger.