Accolades for the Pump Room – Will it Ever Get Old?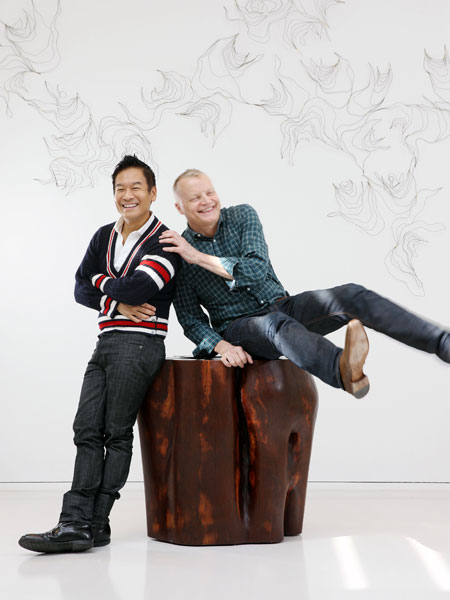 Gearge Yabu and Glenn Pushelberg, principals, Yabu Pushelberg.
Are you surprised to hear that the redesign of the Pump Room by George Yabu and Glenn Pushelberg of Yabu Pushelberg for the PUBLIC Chicago snagged a design award? Of course, the celebrated menu was created by world-renowned chef and 2011 James Beard award winner Jean-Georges Vongerichten. Now the interiors receive their due thanks to a North American Restaurant and Design Award from the prestigious Royal Institute of British Architects (RIBA) .
The win, after all, comes on a string of highly successful and high-profile Yabu Pushelberg projects, from the renovation of the Tiffany & Co. flagship to the dazzling interiors of the mint St. Regis Bal Harbour . This particular collaboration with hotelier Ian Schrager came with the additional expectation of accommodating the 4,000-square-foot space's history of entertaining Golden Coast-era guests—Frank Sinatra, JFK—when PUBLIC was the Ambassador East Hotel.
"The hotel is iconic and so we wanted to make sure the new design had striking classic and modern elements," says Pushelberg. "At the same time, we wanted to make sure it didn't feel too 'designed.' " To that end, the two offset the 1926 architecture and glamorous furnishings with the comparatively minimal colors and light fixtures that have made it such an evocative dining destination.