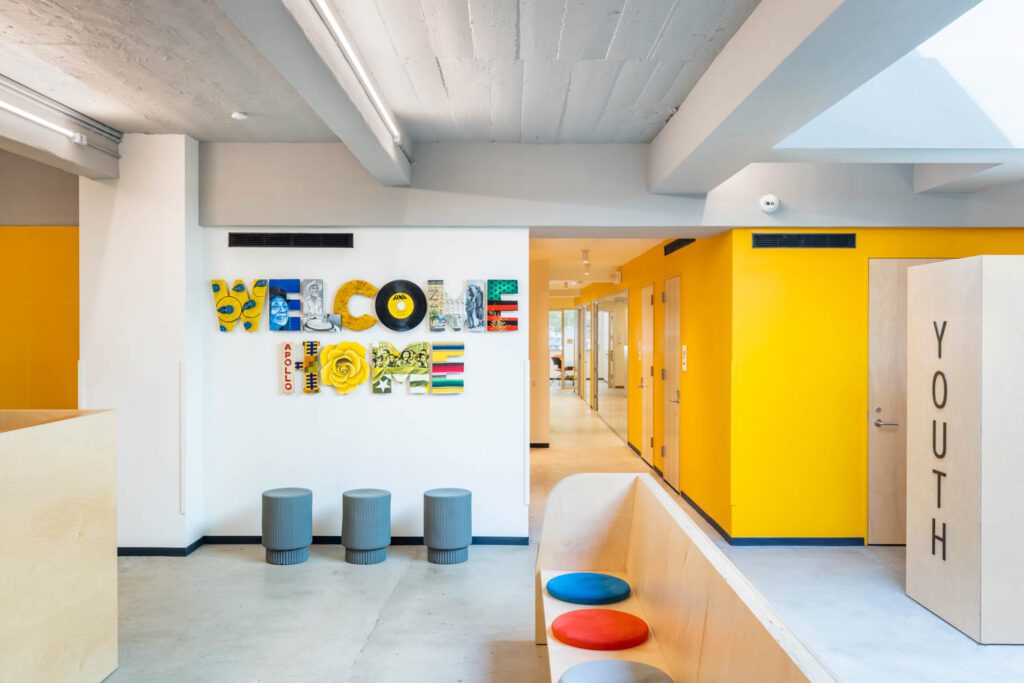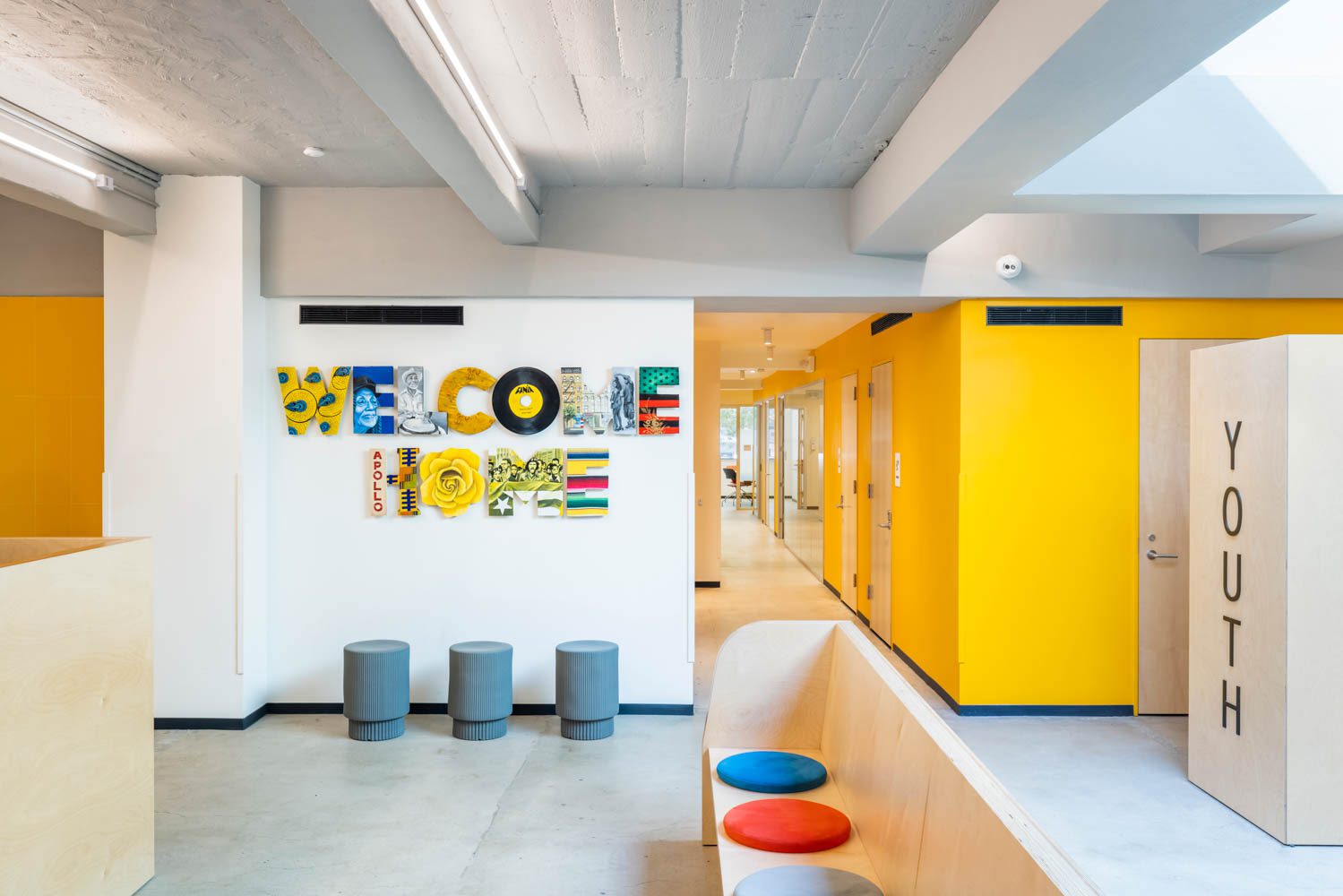 Andrew Franz Elevates East Harlem's Union Settlement
Rejecting the notion that a limited budget means limited design for the neighborhood with the second highest concentration of public housing in the country, Andrew Franz Architect has completely transformed the Washington Houses Community Center in Manhattan's historic East Harlem.
Dating to 1895, Union Settlement is the oldest and largest social service organization in the neighborhood and occupies an 11,000-square-foot facility owned by the New York City Housing Authority. "The facility was in poor condition throughout, and not a welcoming environment," Andrew Franz explains. "Now, modernized classrooms, welcoming offices, and bright, open public spaces are fitted out with brand-new infrastructure and lighting." 
Franz decided to focus on creating a few select high-impact, design-first moments. "We removed the ceilings in select large open areas to introduce some volume and we replaced the broken windows and installed a large skylight to allow daylight to penetrate to almost every space," Franz continues. "The neighborhood was incredibly supportive and while we were in a NYC Housing Authority urban renewal landscape, our project looks out on trees and green space in all directions, so it made it very rewarding to connect the interior spaces to the view and environment." 
The renovations were made possible thanks to a grant of over $2 million though the Manhattan District Attorney's Criminal Justice Investment Initiative, which seeks to enhance fairness in the city's justice system in a variety of ways, including by investing available funding in community-based programs to help local youth. "The refurbished space at Washington Houses will provide East Harlem youth and seniors with a welcoming and safe place to come together as a community," New York mayor Bill de Blasio adds.