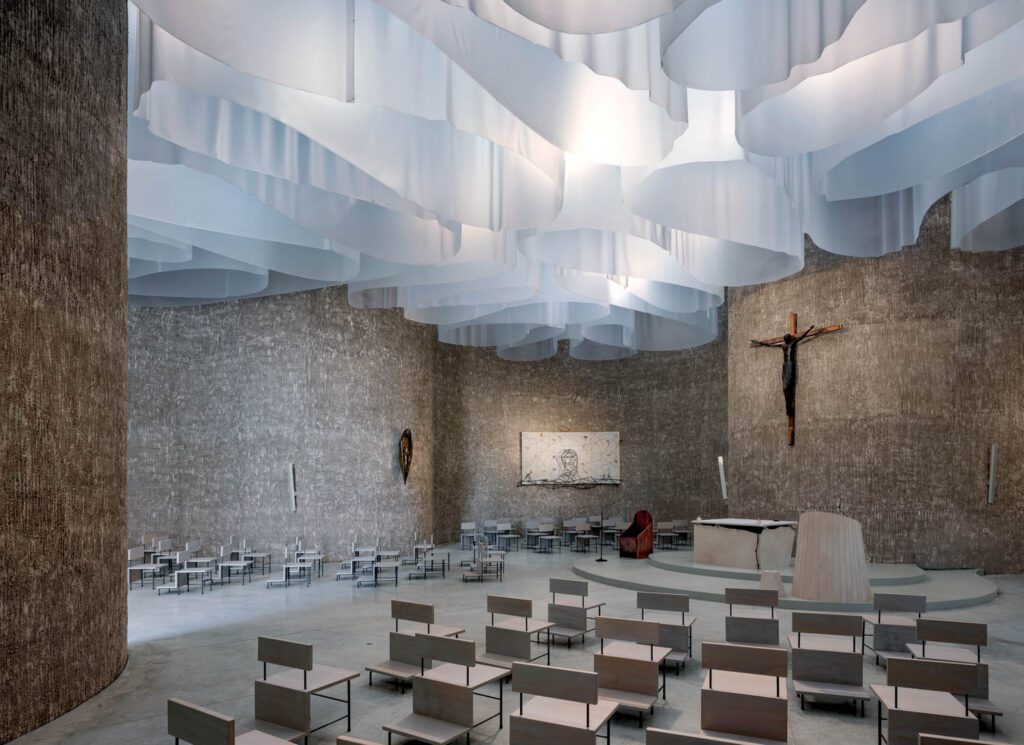 Architect Mario Cucinella Puts His Sustainability Ethos into Practice
Mario Cucinella is an Italian architect with offices in Milan and Bologna. Born in Palermo, and raised in Genova, where he also studied, Cucinella worked with Renzo Piano in Paris, founding Mario Cucinella Architects there in 1992 before relocating to Italy. His practice specializes in architectural design that focuses on holistic and integrated environmental strategies (his firm has an internal R&D department dedicated to the topic). In 2015, Cucinella established the School of Sustainability in Bologna, which offers post-graduate training in the field; three years later he launched a design studio and now collaborates with leading Italian brands on products that emphasize recycling and the circular economy. Recently MCA has completed projects as diverse as an emergency center for San Raffaele Hospital in Milan, a "modern baroque" church for the community of Mormanno in southern Italy, and a contemporary insertion into the heart of a medieval Tuscan hill town. Cucinella has also authored several books. His latest, The Future Is a Journey to the Past, is the opposite of a dry or self-congratulatory monograph—rather, it's a small paperback comprising 10 stories about historic structures, places, and cities around the world where the indigenous knowledge, materials, and resources of the place were used to create authentically sustainable archi­tecture. We talked to Cucinella about all this, plus an installation he's creating for this year's Salone del Mobile in Milan.
Interior Design: What was it like to create a new church, Santa Maria Goretti, in Calabria?
Mario Cucinella: In Italy, a lot of the modernists who have designed churches didn't really connect with the history of the typology. Their churches were big boxes with no real emotional heart. The model for me was the baroque churches by Bernini and Borromini with their curved walls and unique geometries.
ID: The church's interior has a tactile yet numinous quality. How did you achieve this?
MC: The structure is made of concrete but inside we used a special render made of lime and hemp, which was applied to the curved walls with the help of bamboo sticks so that it almost vibrates. Baroque churches always have domes with interesting details and geometries, so we designed a series of translucent drapes that hang from the 52-foot-high skylit ceiling in swirling patterns, creating a strong sense of the spiritual.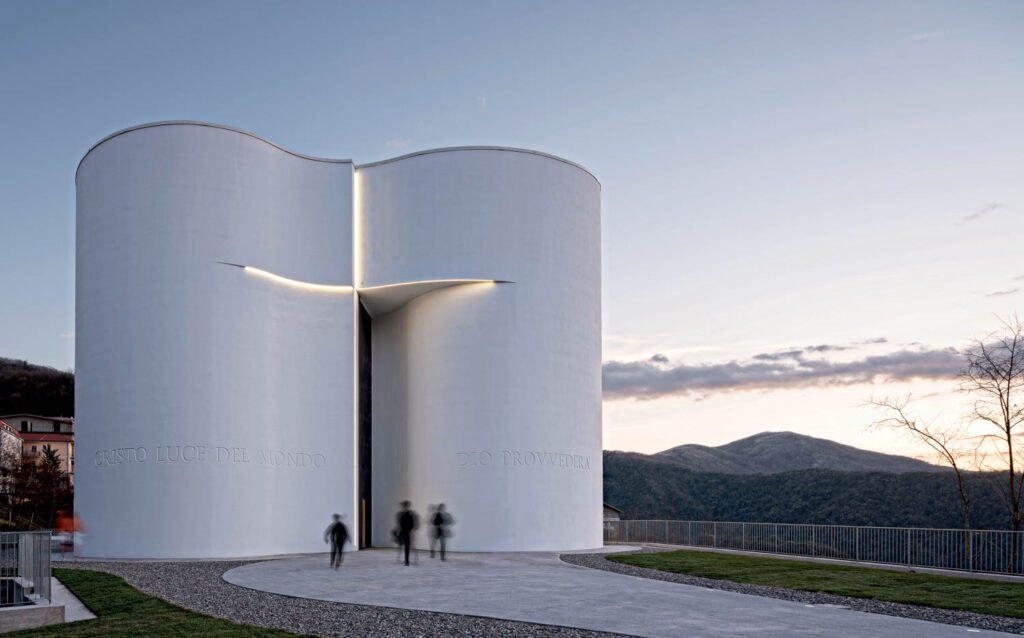 ID: What can you tell us about "Design with Nature," your installation for Salone in Milan?
MC: It's a landscape of curved layers of birch that looks like a large table with clusters and functions as a bar and restaurant, a conference area, an exhibition space, a bookshop, and so on. It explores three themes: The first looks at 12 natural materials that aren't petroleum-based; the second explores the way people are increasingly using their homes as places of work; and the third is about viewing the city as a mine. Cities are already full of the materials we need for construction—steel, glass, aluminum—so why don't we reuse and recycle them?
ID: Did you find many companies making sustainable materials in your research?
MC: So many! I was shocked by the number that have been making renewable and sustainable materials for years and even decades. We found one company that reuses the roots of felled trees to make timber panels. They started back in the '70's!
ID: Your Palazzo Senza Tempo project—a multiuse complex that combines new construction with renovated houses in the Tuscan hill town of Peccioli—has breathed new life into the community.
MC: The former mayor, Renzo Macelloni, was a clever man. He set up a landfill site whose profits are invested in the town, built a new school, open-air theatre, and car park with a lift leading to the center, and started putting on lots of cultural events every summer. This project shows how contemporary architecture can be used to relaunch a small city.
ID: What was the impetus behind your latest book, The Future Is a Journey to the Past?
MC: I'm fascinated by the way buildings worked with the elements in the past, that empathic relationship between people and their local climate. I didn't write it from a nostalgic point of view but rather to say there is a lot of knowledge from the past we have forgotten about but could learn from to make buildings work with the environment in the future.