On the Move: The Latest Design Industry Promotions and Hires
Architects and designers are moving onward and upward, and we've got the scoop. Take a look at the latest batch of architecture and design promotions and hires in our March 2023 edition of "On the Move." From the first female managing director at Perkins&Will's London studio to a touch of Disney magic at Gensler, don't miss these developments.
The global brand, architecture, and interior design agency Harrison has appointed Keith Anderson as global CEO. Anderson is the current chief operations officer and a long-time Harrison employee who joined as a graduate interior designer in the early 2000s. Company founder and namesake Philip Harrison is officially stepping up into the role of chairman.
Rockfon North America, part of ROCKWOOL Group, has named Kirill Fedorovskiy as its new president, effective April 1, 2023. Fedorovskiy will assume the role from John Medio, who is taking up a new challenge within ROCKWOOL Group after nearly 10 years as president of Rockfon North America. Fedorovskiy brings 17 years of international experience within ROCKWOOL Group, holding positions in Russia, Denmark, the U.K. and most recently as ROCKWOOL Insulation's VP of finance for North America.
labelfarm group has acquired the design company Richard Lampert as part of a succession plan. After 30 years in business, Richard Lampert will hand over the reins of his eponymous company to Michael Groth. With over 20 years of experience in the field of high-quality furnishings, Michael Groth will continue to run the company independently from Stuttgart.
P. Christian Bailey has joined the leadership team of Morris Adjmi as a director. Bailey joins with over 25 years of architectural experience, most recently as the founding principal and director of ODA Architecture.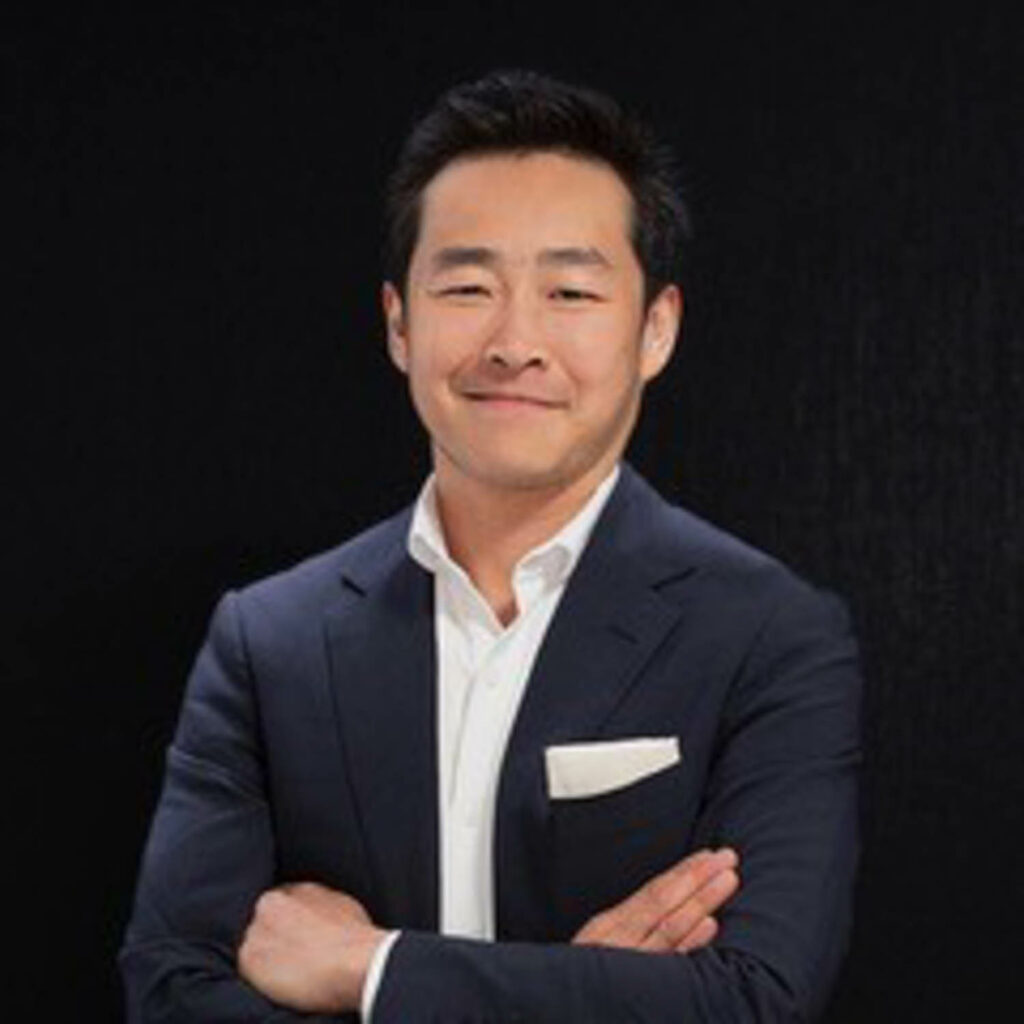 Shay Lam has joined NELSON Worldwide as studio leader of workplace, asset strategy, and hospitality. He will operate in New York and the tri-state area. Shay has spent the last 20 years of his career crafting hospitality spaces that have redefined the guest experience. At NELSON, Shay will lead a multi-disciplinary studio across the workplace, asset strategy, and hospitality teams and will be responsible for building client relationships to grow the firm's portfolio.

Additionally, Katie Pass-Brinker has joined the firm as design leader, hospitality. Katie will work closely with the interior design team to create and implement high-level design for the hospitality sector, providing direction and mentorship from concept through construction. She brings 16 years of experience in hospitality design and previously served as design director and principal at Daroff Design.
Hans Henkes has rejoined SieMatic North America as president & CEO. Henkes previously helmed the premium kitchen cabinetry manufacturer from 2008 to 2017, leading the company to record sales growth. Prior to returning to SieMatic last fall, Henkes was consultant to private equity and had served as president & CEO of another well-known German cabinet brand.
Mira Boumatar and Kelsey Loverro have been promoted to associate at LRS Architects. Boumatar works in various studios, including civic, commercial, housing and adaptive reuse, where her intuitive, technological approach has provided creative opportunities for the firm. Loverro works in the firm's multi-family housing and workplace studios and has also lent her design expertise to the hospitality and auto sectors.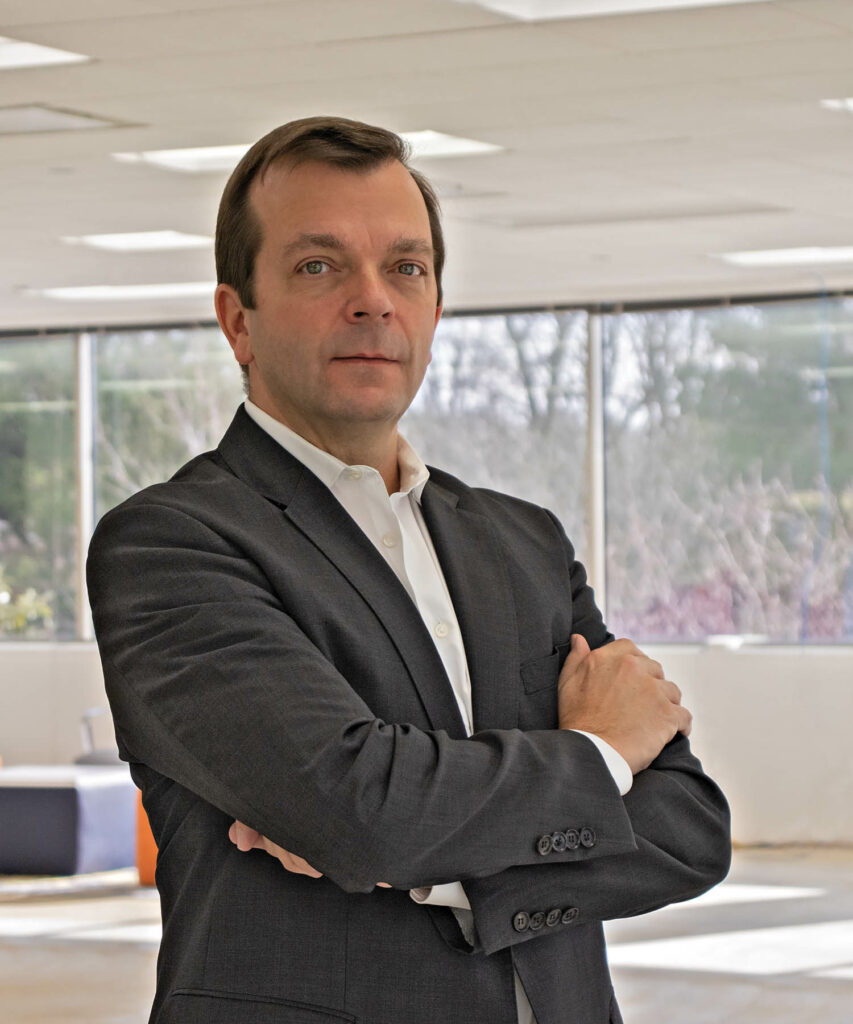 Michael Graves Architecture has announced the acquisition of Walter Robbs Callahan & Pierce Architects, PA, a North Carolina-based architecture firm. This news follows the acquisition of Waldon Studio Architects and New Jersey-based Jose Carballo Architectural Group last year. Under the new company structure, Wesley Curtis, Ken McDaniel, and Matt Messick will serve as principals and existing partners Joe Bircher, Amy West, Katie Pepper, Larry Robbs, Rence Callahan, and Clark Pierce will remain as partners of the firm, which will be known as Walter Robbs Architects PA, a Michael Graves Company, moving forward.
Joshua Thompson has been promoted to director, Interior Architecture & Design in Ware Malcomb's Downtown San Diego office. In this role, Thompson is responsible for the leadership of the office and continued growth of the Interior Architecture & Design Studio.
Additionally, Maria Rodgers has been promoted to Director, PR & Communications. In her role, Rodgers will focus on further expanding the firm's media and communications programs and gaining exposure for Ware Malcomb's growing number of offices across the Americas.
MG2 has made three promotions in its Seattle office. They are Roy Hague, Amy Hart, and Mitch Pride, all of whom have been promoted to principal. The firm has promoted 99 employees throughout the year in six offices: Seattle, New York, Washington D.C., Irvine, Minneapolis, and Shanghai.
Tiger Imports Group (DBA Tiger Leather) and Gruppo Peretti have agreed to a joint venture in the U.S. under the name Peretti Leather Group. Under the agreement, Gruppo Peretti will make a multi-million dollar investment into the company in order to expand its reach among Tiger Leather's network of Hospitality and Contract customers. Tiger Leather will roll all of its assets, marks, and equity into the joint venture, including its senior leadership team, and will be the first brand under the new company with more brands expected in the future. In conjunction with the joint venture, Tiger Leather recently completed construction on its new corporate headquarters in Greensboro.
NEO Architectural Lighting has made its debut as the exclusive partner for Louis Poulsen commercial lighting in North America. The new Fort Lauderdale-based company specializes in illuminating buildings and their nearby surroundings, with an array of indoor and outdoor lighting products and a mission to humanize spaces with light.
Momentum Textiles & Wallcovering
Momentum Textiles & Wallcoverings has welcomed industry titan and former Mohawk Group SVP Paul Cleary as its new CEO and president. He brings an impressive track record of C-Suite experience and more than three decades in the commercial interiors industry.
Dyer Brown has announced the elevation of two of the national architecture and design firm's most valued leaders to the role of principal: director of corporate services Sara Ross and director of workplace Ashley L. Dunn. Dunn joined Dyer Brown in 2005 as a designer, rising to the roles of director of workplace in 2015 and associate principal in 2019, managing large teams through complex projects ranging up to 400,000 square feet in size. Ross has served as director of corporate services since joining Dyer Brown in 2012.
Architect Jo Wright will be joining the Perkins&Will London studio as the studio's first female managing director. She will oversee the firm's regional strategy, which includes life sciences, healthcare, education, commercial interiors, and hospitality projects. She aims to continue championing the studio's existing efforts to decarbonize the built environment as well as advocate for diversity, equity, and inclusion.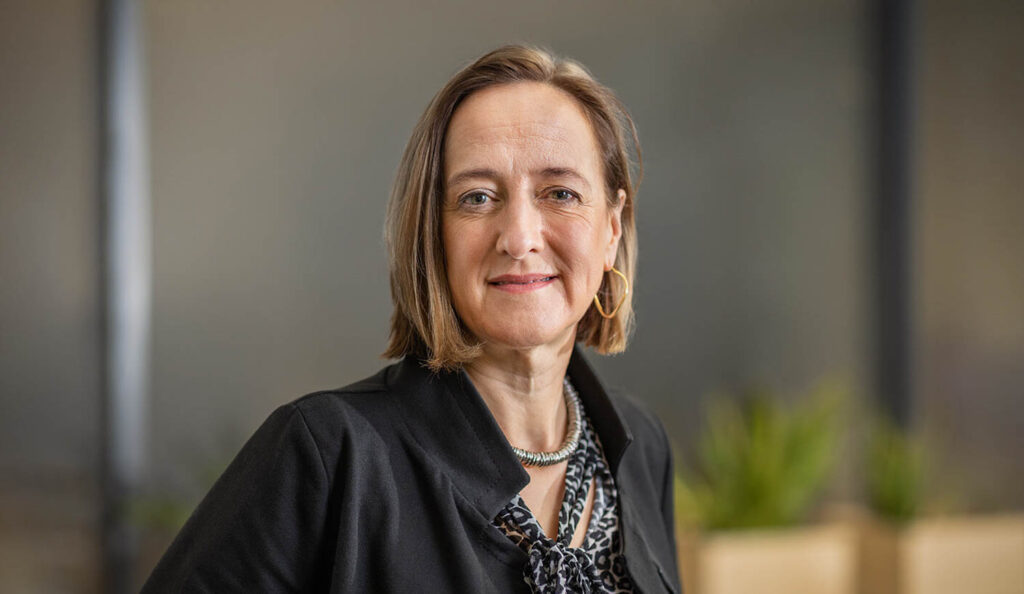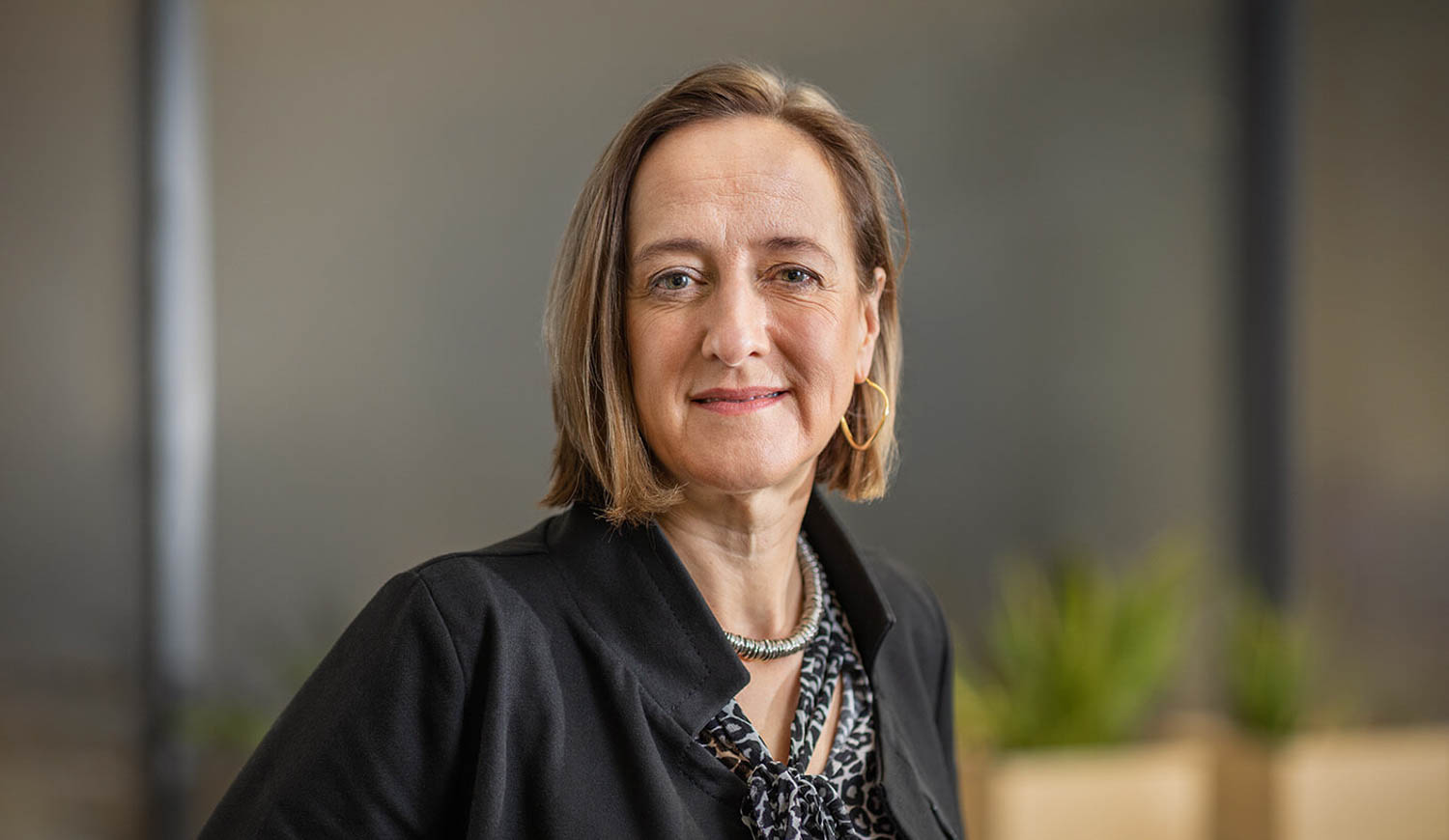 Light maker Louis Poulsen has announced the appointment of Carly Conelli as its new CEO for the United States and Canada. Conelli will lead the newly established Louis Poulsen head office in New York, an extension of the brand headquarters in Copenhagen, Denmark. Conelli is a global lifestyle and retail executive with extensive experience within the luxury field across home and design brands including Roll & Hill, AERIN, Ralph Lauren, and Caro Home.
Molly O'Keefe, an accomplished leader and veteran of The Gettys Group Companies, has been promoted to principal. She will lead The Gettys Group Companies' expanding business development team as the firm focuses on extending its global reach and impact. O'Keefe is a seasoned industry leader with more than 15 years of experience working throughout North and South America, Asia Pacific and the Caribbean.
Former Walt Disney imagineering president Bob Weis is joining Gensler to lead global immersive experience design. Bob brings his 30+ years of experience creating some of Disney's most beloved projects around the world to the firm. During his time at Disney, Weis led more than 200 major projects around the world with a capital value of more than $30 billion. From the U.S. to Shanghai, Tokyo to Paris, Weis's design and innovation imprint has been indelibly left on theme parks, attractions and rides, resorts, and cruise ships. He has also consulted with major clients including Smithsonian, National Geographic, NASA, and the United States Navy, among others. Weis has received numerous industry accolades and awards and remains closely connected to his Disney roots.
Hollman, Inc., the industry leader in locker design and solutions, is proud to announce the promotion of Sue Hwang from chief operating officer to president and chief operating officer. She will be assuming the role from current president, Travis Hollman, who will remain as chief executive officer. This is the first time someone from outside of the Hollman family has held this position. With over two decades of experience in sales and operations, Hwang's professional specialties include identifying and developing new markets, anticipating and adapting to trends, advising customers on ideal solutions, and developing fresh verticals. In 2018, she was selected as a Women in Business honoree by the Dallas Business Journal.
John Anderson, Linda Rodriguez, and Hamilton Carias have joined FK Architecture. Anderson has joined the firm as an architectural designer. Rodriguez has joined the firm as an architectural designer. Carias has joined the firm as a construction administrator. Their diverse backgrounds and specialties enhance the firm's service capabilities to clients.
FitzGerald, a national architecture, interior design, and sustainability firm headquartered in Chicago, has welcomed Elma Milanovic as a managing associate to work alongside interior design director Kristen Larkin to lead the firm's workplace practice. Elma joins FitzGerald with twenty years of experience in workplace, mixed-use residential, and senior living design.
Kligerman Architecture & Design
Kligerman Architecture & Design, a new full-service architecture and interior design firm based in New York City, has debuted. Founded by Thomas A. Kligerman, a cofounder of the award-winning firm Ike Kligerman Barkley, KA&D will continue to provide the same high level of intimate detail, traditional handicraft, and cutting-edge processes to its clients.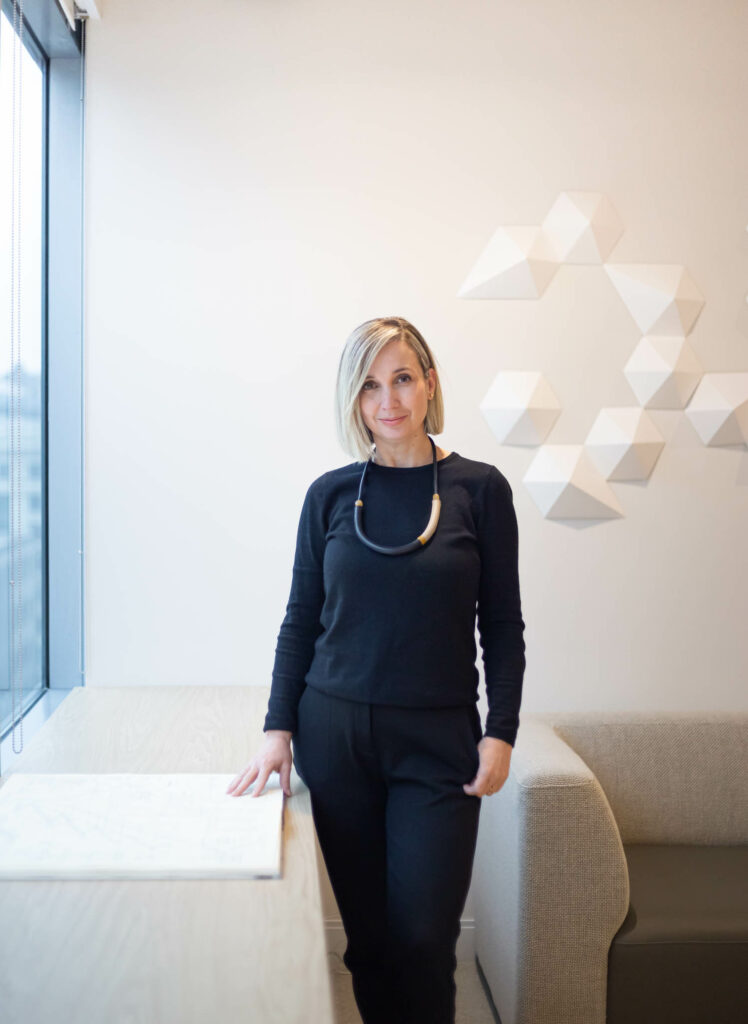 Jane Ivana Hong-Gaffney has joined DADA Goldberg as senior director. Jane has 15+ years of demonstrated history of working in the design, architecture, fashion and lifestyle industries in New York City and a decade in Paris, France. Jane has been the external PR partner for Google Hardware since 2018 and brings the account with her to DADA Goldberg. Past clients include Lidewij Edelkoort, Ash, Alexis Bittar, Eileen Fisher, Carpenters Workshop Gallery, Objects of Common Interest, Comme des Garçons, Rick Owens, and Maison Martin Margiela.
Sara Ianniciello has joined dash design as principal and design director. Sara, an interior design professional with more than 20 years of experience in hospitality and multi-family housing, brings deep expertise in the luxury sector. Sara joins dash design from Whitehall Interiors, where she was the Director of Design and a Senior Associate of the New York City based studio. Prior to that, she was at the London based design firm March & White, where she was Director of the New York City studio.
Chilewich is excited to announce Kevin McVey as the new hybrid role of CFO-COO. McVey succeeds departing CFO Bob Bruno and inaugurates the position of COO for Chilewich, reporting to Chief Executive Officer John McPhee. McVey comes to Chilewich from MillerKnoll, where he served as senior vice president of finance, Americas, and group brands.