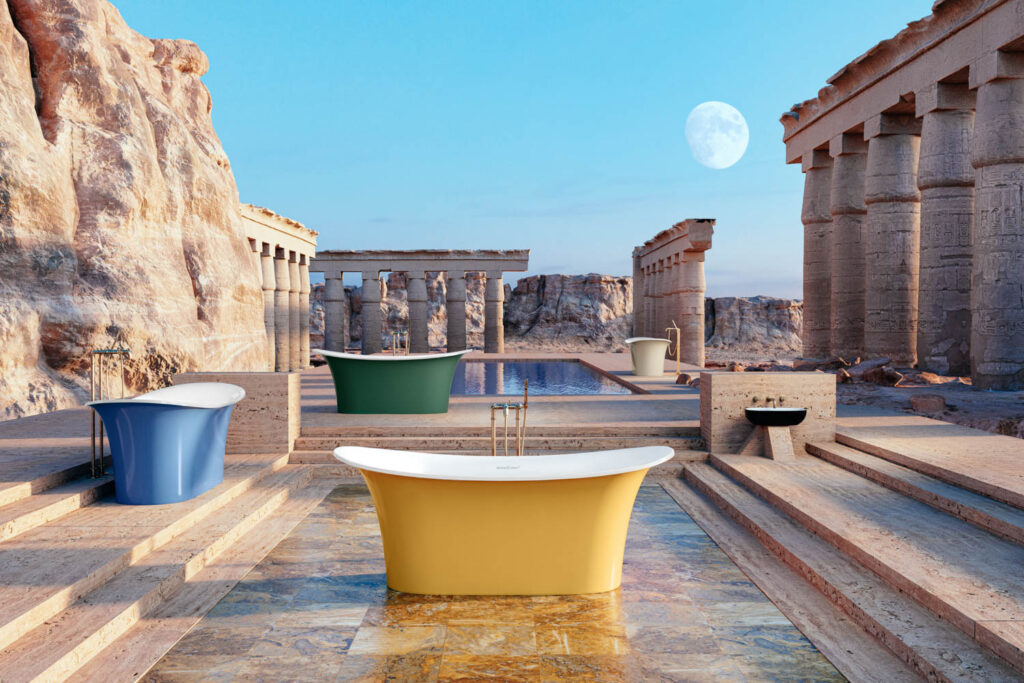 11 Top Picks from the Kitchen and Bath Industry Show
The annual Kitchen and Bath Industry Show, aka KBIS, took place in Las Vegas from January 31 to February 2 and over 90,0000 kitchen and bath designers, interior designers, dealers, architects, and other professionals attended the show (co-located with the NKBA International Builders Show). Our editors walked the aisles and scoured the booths looking for the latest and greatest product introductions. Here are some standouts from the trade show floor.
Must-See Product Designs from KBIS 2023
In celebration of their 150th anniversary, the Wisconsin-based brand will offer limited edition fixtures in fetching pastels Peachblow, a soft neutral hue from 1934, and Spring Green, a blue-green first offered in 1927, for some of the company's iconic designs such as the Memoirs toilet and pedestal lavatory sink and Farmstead kitchen sink.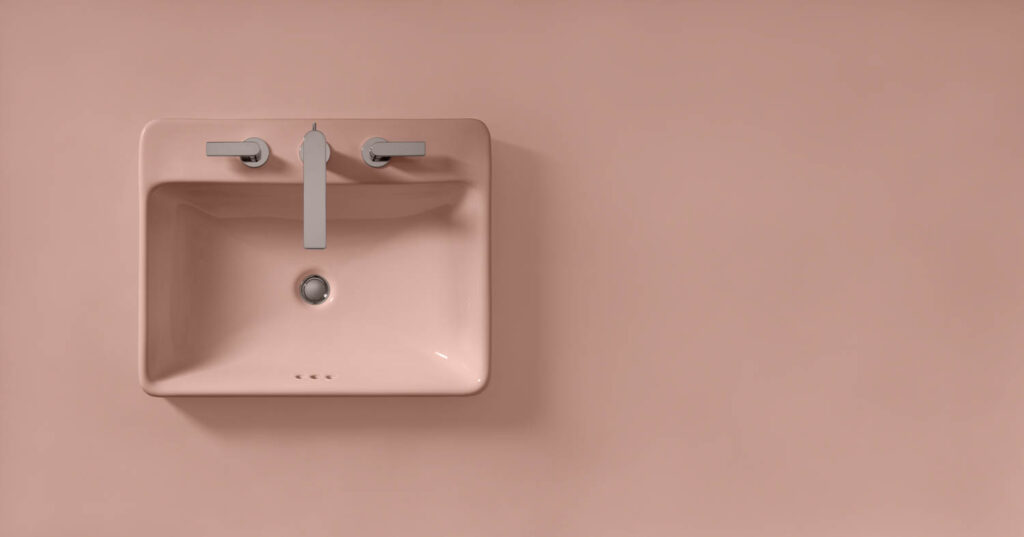 The South Korean manufacturer presented cleaning innovations such as their Styler ShoeCare system. It provides cleaning of various shoe types, including coveted sneakers, utilizing steam to refresh and sanitize up to four pairs of shoes at a time. Pair with the Styler ShoeCase, a stackable modular solution for protecting collectible kicks from humidity and preventing UV discoloration.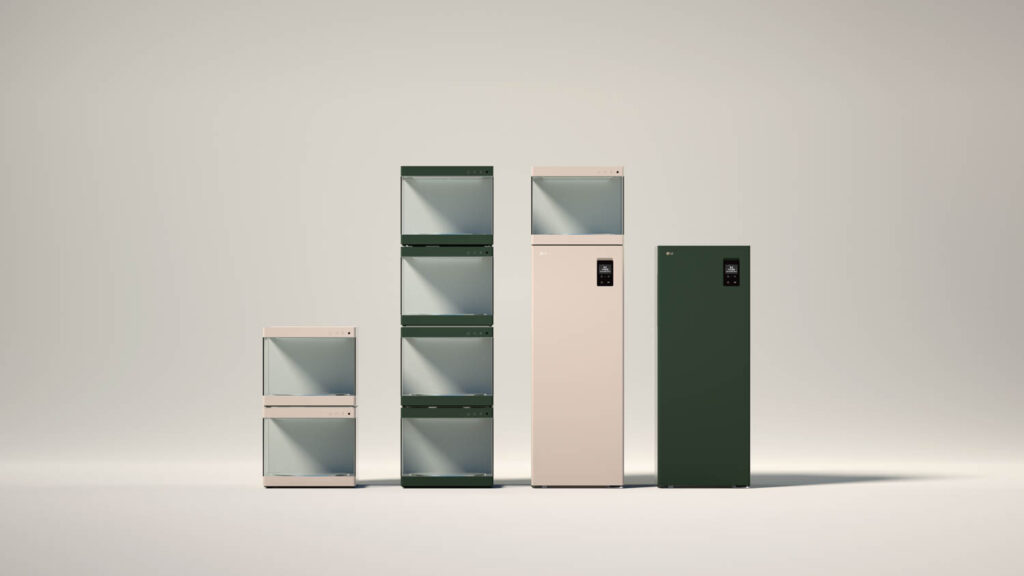 Blue, ever a soothing hue, the refrigeration manufacturer's latest finish Bluestone also adds wisps of lilac and gray, making it applicable to several environments and styles. Part of the brand's Build our True custom finishes and hardware program, 72 unique colors make for myriad options.
What's old is new again with Kallista's introduction of their Brushed French Gold finish. Warm-toned with a subtle matte texture, the offering adds a touch of luxury while being the brand's first use of PVD (physical vapor deposition) technology. Shown on their Central Park West collection.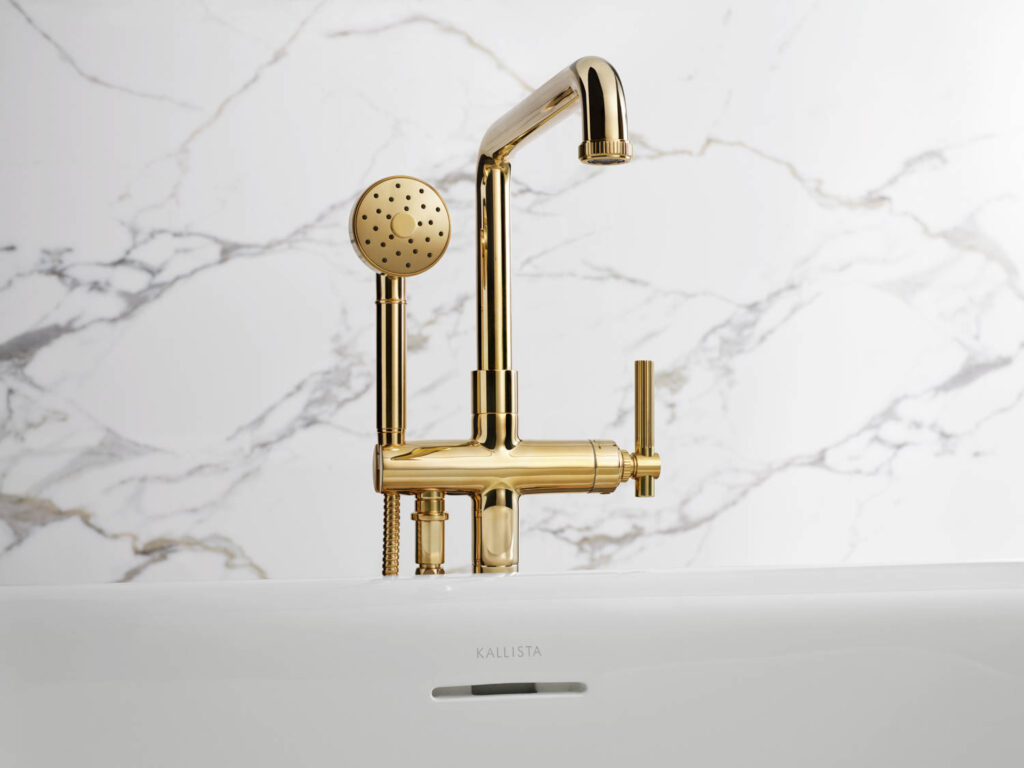 Traditional Japanese bathing and tea culture inspired designer Sebastian Herkner's Zencha tub, part of his first collection for the brand based in Germany's Black Forest. Made of DuraSolid, the freestanding bathtub echoes the shape of a square above-counter sink basin also on offer.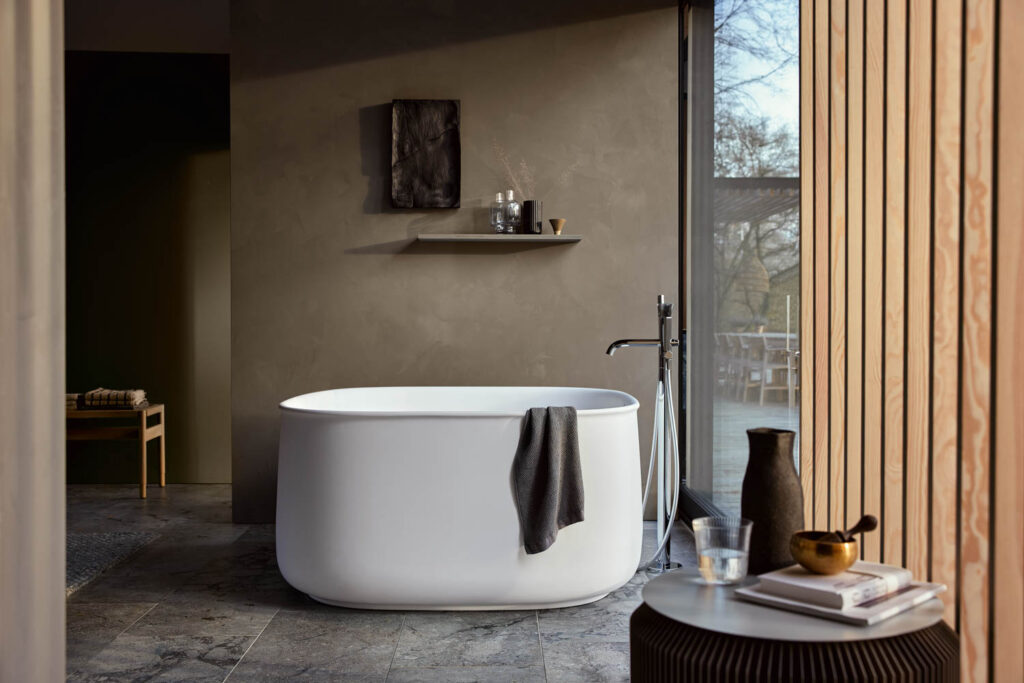 Headquartered in Almería, Spain, the manufacturer teamed with high-end designer Claudia Afshar to reinterpret five existing colorways of their Dekton surface in matte and grip finishes and available in two thicknesses. A fluted option inspired by natural textures and geometric shapes offers tactile appeal.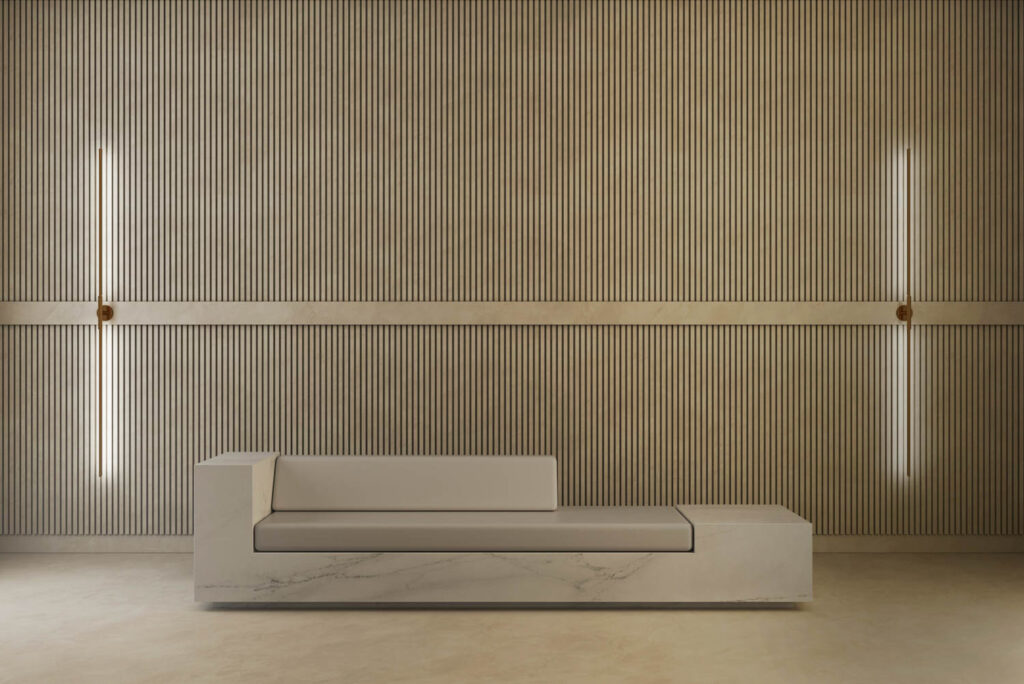 The fixtures brand, part of the House of Rohl, teamed with editor Rebecca Misner of Condé Nast Traveler to divine their Color Stories selection of tub hues meant to transport users to distant locales via their Island Time, Royal Rituals (shown), and Gateway to Serenity palettes.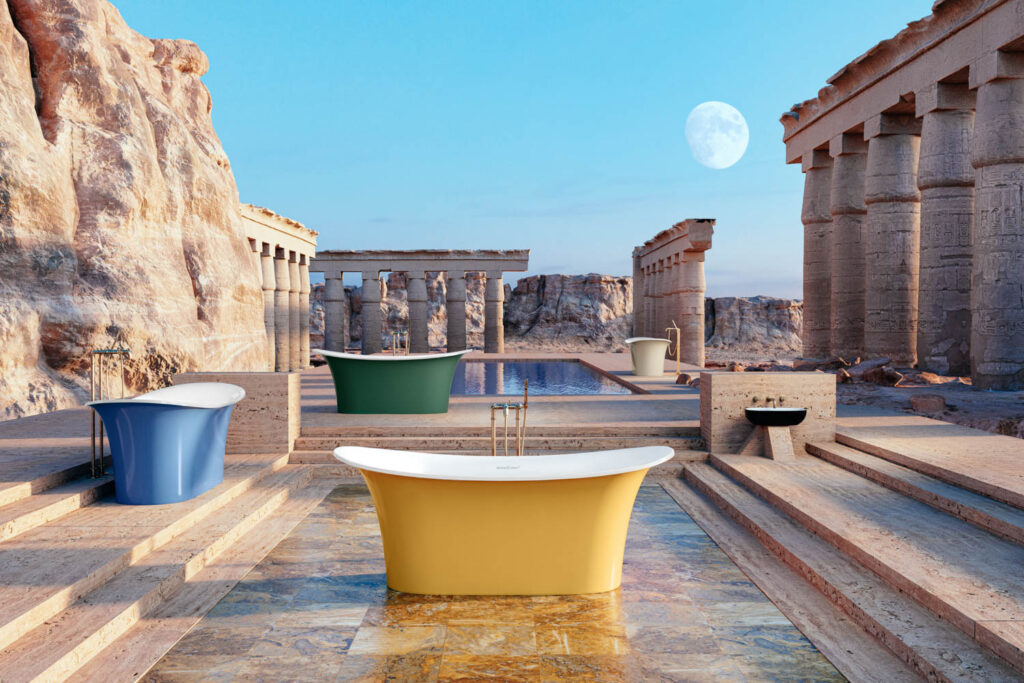 The Italian appliance maker offers a sleek new finish dubbed Carbonio for its Professional series range, the matte graphite look also available for its matching range hood. Shown with the brand's iconic control knobs in a new titanium finish for a fun mix-and-match vibe.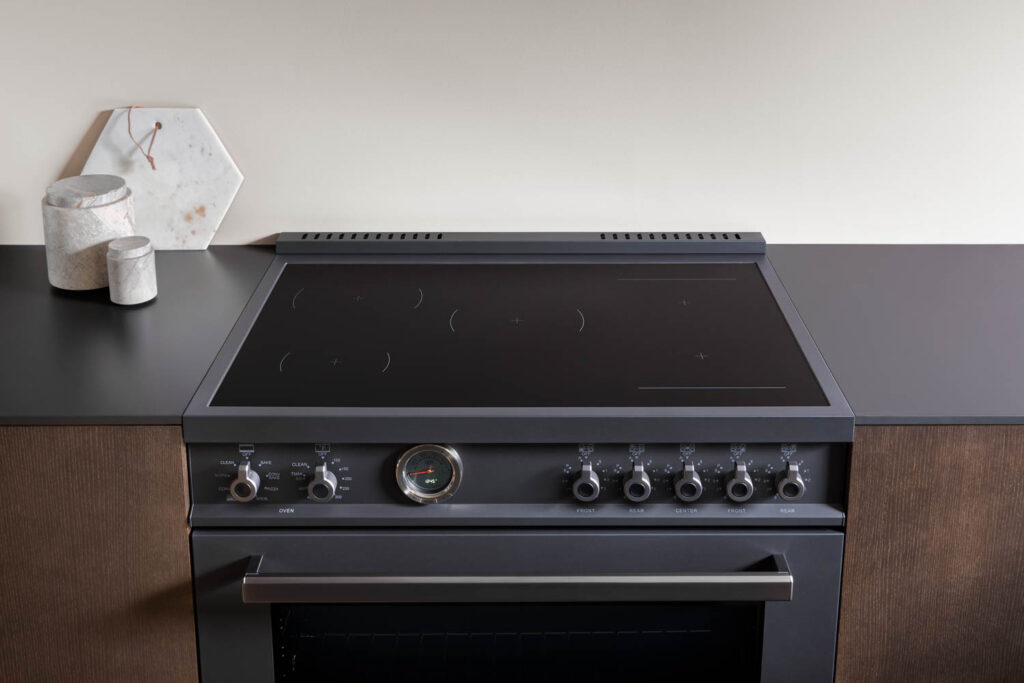 Porcelain surface 505 Archetta offers the look of natural stone recreated in an on-trend off-white ivory base impressed/imprinted with flowing grey veining. A closer look reveals muted green and crystalline yellow tones, all chicly rendered in a honed finish. The best part? The slab is suitable for indoor or outdoor use.
Richard T. Anuszkiewicz, renowned interior designer and brand creative director, created customizable options for ventilation hoods, refrigerator panels, and handles in both Brass (shown) and Titanium finishes as part of their Designer Collection. Inspired by fine jewelry, the appliances lent a sophisticated touch of bling to the booth.
The Urbane outdoor kitchen by prolific designer and architect Daniel Germani offers sophisticated design alongside playful powder-coated color panels available in nearly 60 options. The designer looked to heritage and industrial kitchens while incorporating stainless steel trim details for ultra-durability and low maintenance. The series includes the opportunity to integrate a sink, appliances, or other components.