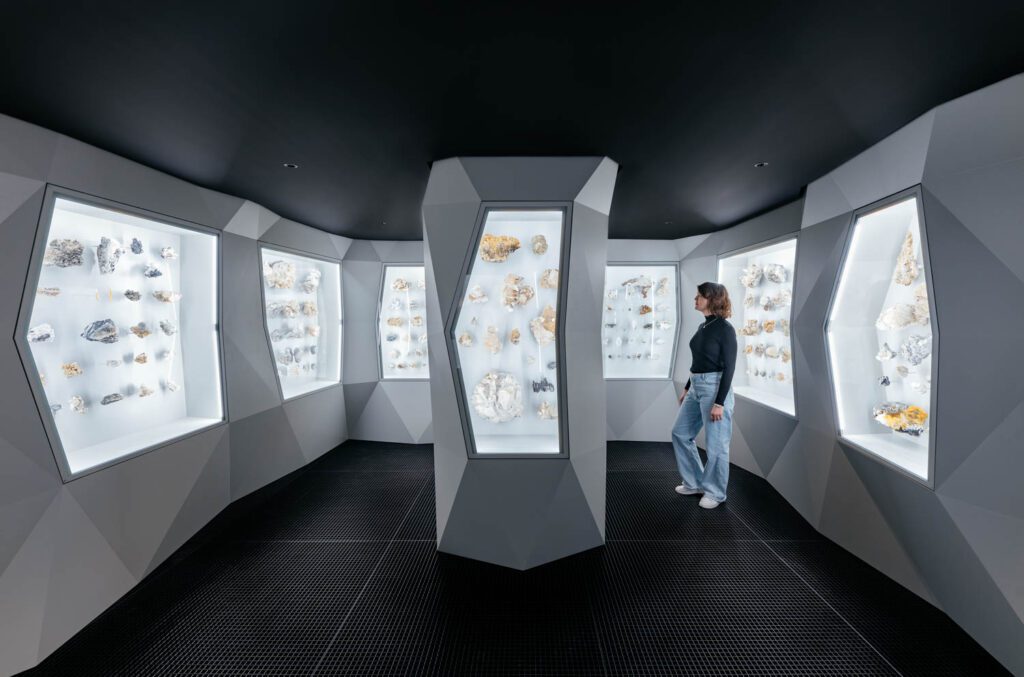 Atelier Brückner Breathes New Life into the Natural History Museum in Oslo, Norway
There's a building in the University Botanical Garden in Oslo, Norway with a lot of history. That refers to the structure itself, which just celebrated its 100-year anniversary, and to what's on display inside, which spans the entire 4.5 billion years since the creation of the universe. It's the Natural History Museum, which recently re-opened after a several year-long renovation by Atelier Brückner. Many elements of the historic building, like its high windows that connect the interior to the outdoors and allow natural light to flood through the interior, remain from its original form. So too do its original Douglas fir cabinetry and paneling. Atelier Brückner worked closely with the museum's scientists to rejuvenate the exhibition spaces, adding modern light and media technologies and a new program to guide visitors on a journey through Earth's natural history.
Actually, there are two: there's the "Family Trail" or the "Expert Trail," each of which will cover a total of 100 stations targeted at their specific audience. It starts on level one with "Evolution of Life," from the dinosaurs (see the real Triceratops skull) through the rise of the mammals (like Ida, a fossilized primate that lived 47 million years ago). The second floor focuses on minerals, rocks, and crystals. The third is dedicated to our planet's ever-changing geology. Finally guests can pay a visit to the sub-terranean Crystal Cave at the basement level. It's a whirlwind tour of the natural world that's sure to make anyone feel more connected with our planet.