Barn Light Electric Merges Green Design and Classic Aesthetics
Sustainable specification is a major concern for designers. Brands are more attuned to the general public's growing interest in environmentally friendly spaces, and homeowners are interested in bringing green pieces into their residences. In today's market, there are a plethora of options designers can select from to create beautiful projects that make a positive impact on the planet.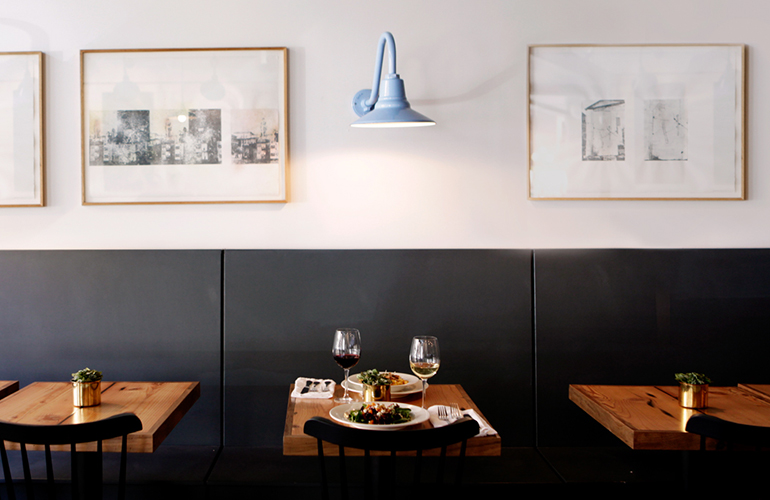 Lighting manufacturers, in particular, know their area of the market is a central concern for sustainable design. Barn Light Electric, the only porcelain enamel lighting manufacturer in the U.S., has found a way to marry earth-friendly production with elevated looks. Inspired by the craftsmanship and longevity of 1920's RLM lighting, Barn Light Electric uses porcelain enamel in many of their products. This resilient material never fades and keeps its high-gloss shine with minimal upkeep. Porcelain enamel lighting stands the test of time and helps keep waste out of landfills. In the past, these luminaires were outfitted with traditional incandescent bulbs, but Barn Light Electric uses LEDs in many of their products, which are both energy-efficient and environmentally sound. In addition, the company also recycles all of their excess metal scraps. These features are particularly helpful for designers seeking LEED and WELL accreditations.
Designers looking to bring a unique element to their next project that satisfies clients' demands for beautiful, durable, and sustainable lighting need look no further than Barn Light Electric.