Bentley Prince Street CEO Anthony Minite Resigns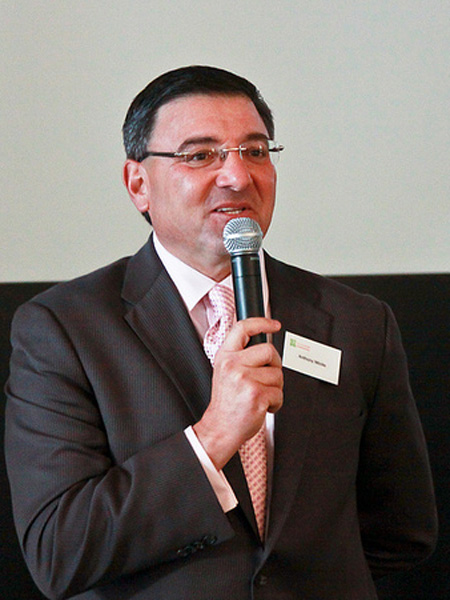 Anthony Minite, former CEO of Bentley Prince Street.
In a surprising move that comes only months after Bentley Prince Street was bought out by a group of investors and key management , Anthony Minite resigned as chief executive officer of the City of Industry, California-based manufacturer. Minite, who has been with Bentley Prince Street for 21 years, was elevated to CEO after the August buyout. Mac Bridger, board member and industry veteran, has been named interim CEO while the company searches for Minite's replacement.
"For the past two decades, Anthony Minite has helped to build Bentley Prince Street into an iconic brand in the carpet industry — one that is widely recognized for its design excellence, innovative manufacturing capabilities and industry leading sustainability practices," says Gary Binning, managing partner of Dominus Capital , in a statement released by the company. Controlling shareholder Dominus Capital helped Minite and key management buy back Bentley Prince Street in August of last year to help strengthen the company's position in the market.
Mac Bridger's 30 years of experience in the carpet industry includes 13 years as the CEO and president of Collins & Aikman Floorcoverings, now rebranded as Tandus Group , another investment of Dominus Capital.
Related:
What's Next for Bentley Prince Street
The latest products from Bentley Prince Street