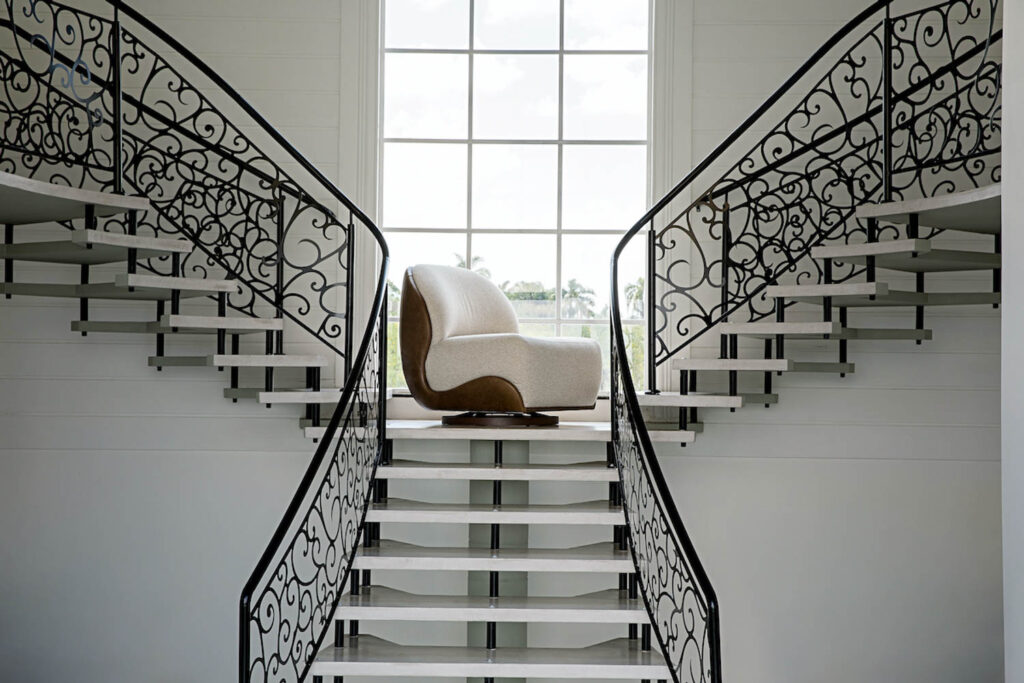 12 Brazilian Design Highlights from the Milan Furniture Fair 2023
Home to an immense diversity of tree species and a rich variety of natural stone, Brazil has a wealth of material for savvy product designers to bring to life. The sensitivity lies in achieving good design while preserving natural resources and preventing deforestation.
At this year's Milan Furniture Fair, Brazilian design with a sustainable focus shined at Salone del Mobile, as well as its young designer platform SaloneSatellite. However the biggest presentation of design hailing from South America's largest country was at "ApexBrasil: Temporal (Storm)." The exhibition, held in the graceful arcades of the Portico Richini at the University of Milan, was curated by entrepreneur Bruno Simões for ApexBrasil, The Brazilian Trade and Investment Promotion Agency. With a particular focus on sustainability, the exhibit featured 50 contemporary products made by Brazilian designers. From a chair made entirely of laser-cut stainless steel to one inspired by a native anaconda to nesting tables developed after examining the behavior of gorillas, here are 12 of our favorite Brazilian designs from the Milan Furniture Fair 2023.
The Best of Brazilian Design at Milan Furniture Fair 2023
1. Ancestral by Pedro Franco for A Lot of Brasil
Mirror-polished and made entirely of laser-cut stainless steel, the Ancestral armchair by Pedro Franco is limited edition and made to order. It's part of the collection Ancestralidade, in which Franco questions beauty and the 'instagrammable' phenomenon.
A flexible, snake-like braiding of hardy carnaúba straw wraps the Louro Canela wood and brass Securi armchair by Érico Gondim. The braiding serves as a flexible backrest and references the Securi, a green anaconda native to Brazil.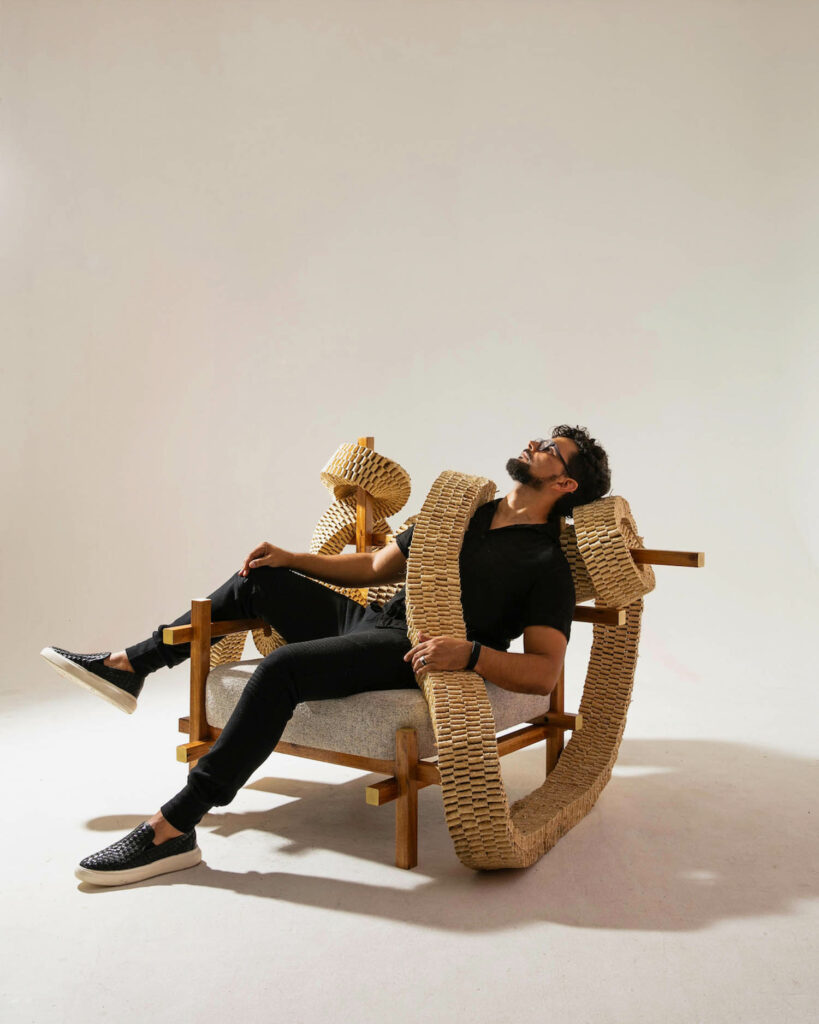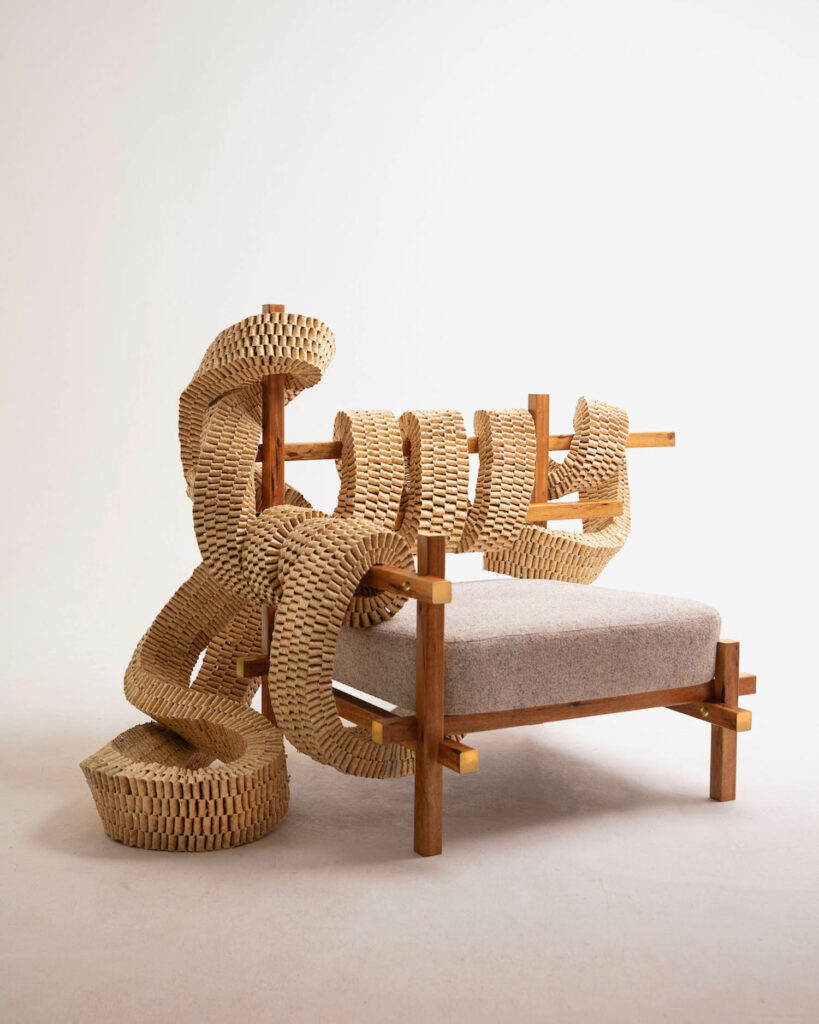 Pondering the rigid posture and social and sharing behavior of gorillas, F. Studio Design conceived Mono. The powder-coated aluminum nesting tables can also be stacked into interconnected shelves.
Exotic emerald and jade crystal with natural striations—Brazilian quartzite with the J'Adore brand name—tops a base of carbonized wood for Pampa by Estúdio Fabiano Salbego, part of the Biomas collection. Since each slab of crystal is unique, each coffee table is one-of-a-kind.
Open-air markets selling traditional cattle-herding tools in northeastern Brazil are the source of the materials used in Arreio by Tavinho Camerinois, featured in SaloneSatellite. The armchair's seat is made of leather cowbell harnesses, which also strap in a back cushion.
Joining a wall-mounted version, Aro Table by Leandro Garcia are a collection of Tauart wood mirrors with varying attachments. Three different types of table mirrors are possible—fixed support, rotating support, and handheld.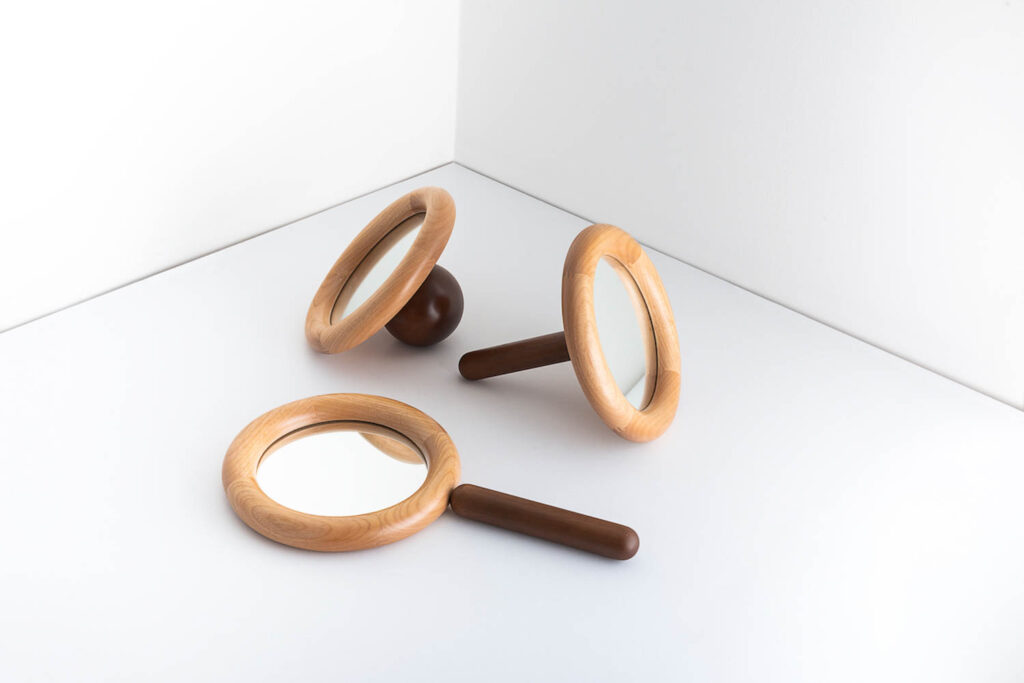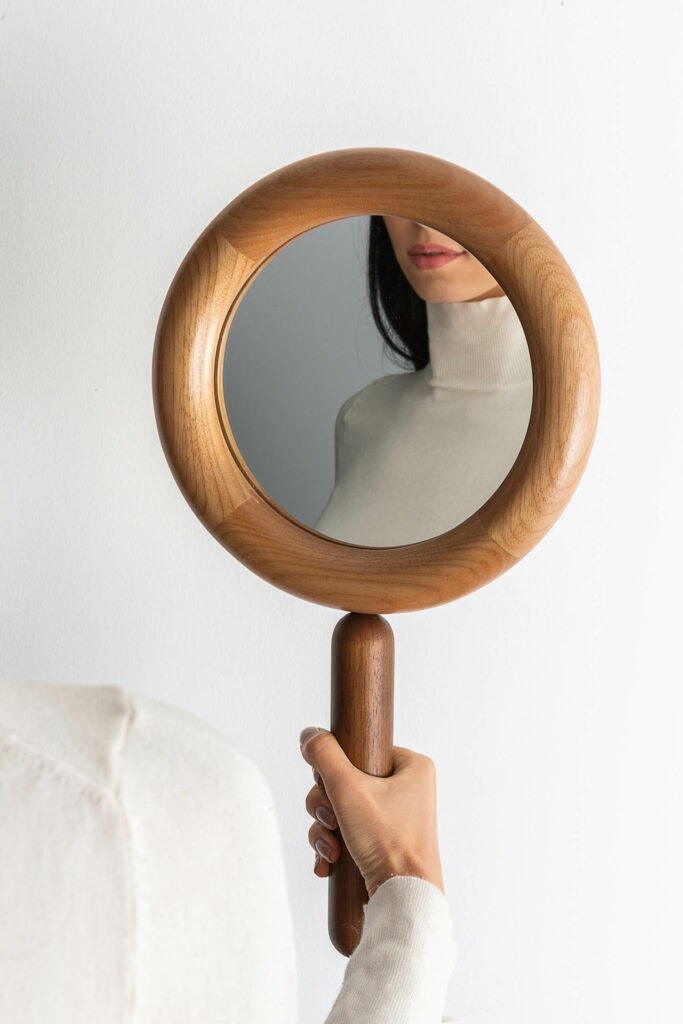 7. Cuckoo by Platform4 for Enele
Continuous curves define plush armchair Cuckoo by Platform4, a pairing of FSC-certified pine, plywood, and upholstery. A revolving base ensures an air of flexibility to sumptuous lounging.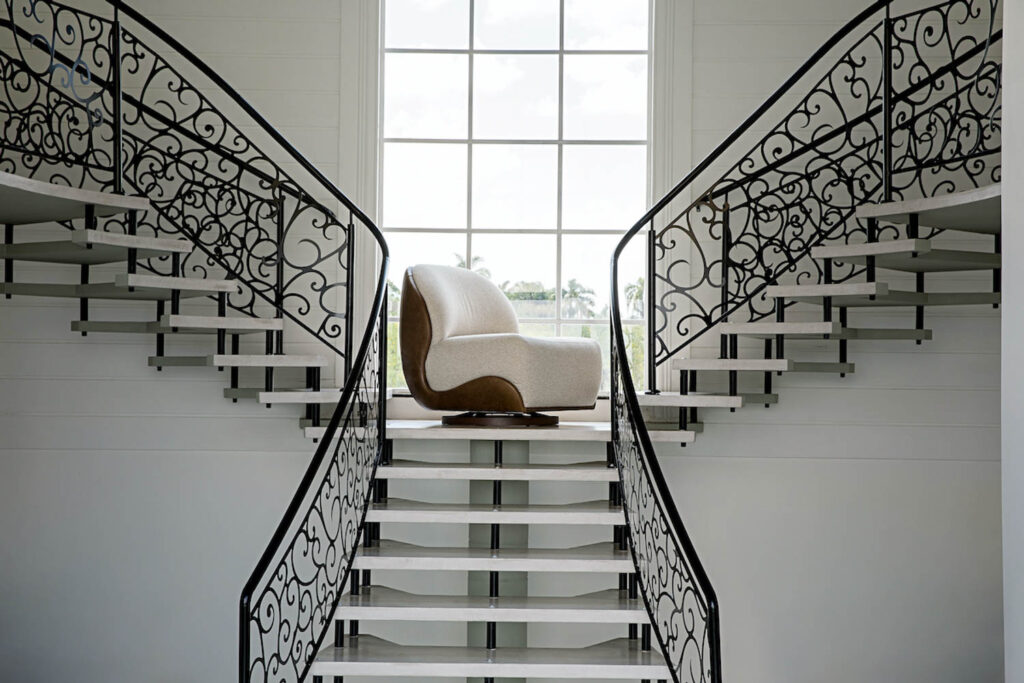 8. Fan by Roberta Rampazzo for Pemagran
Fan by Roberta Rampazzo highlights the beauty of Brazilian stone—renowned for its abundance of diverse geological formations. Formed from slabs of São Miguel black granite and Mont Blanc marble, the side table, part of the Graphic collection, doubles as a table base.
9. Fish Dies by the Mouth by Bia Rezende
Talking too much can cause you problems—or so implies the Portuguese saying "A fish dies by its mouth" referring to the aquatic creature's demise by baited hook. The Fish Dies by the Mouth sugar bowl and teapot is designer Bia Rezende's cheeky porcelain interpretation of the warning, and two storage containers for foods which must be consumed with caution.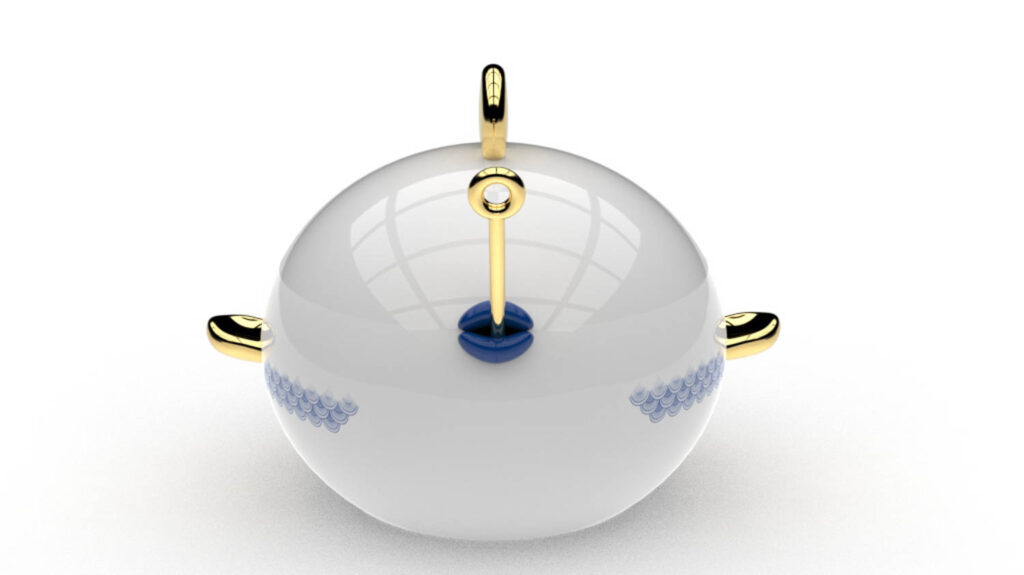 Suka Braga joined slabs of Quartzite crystal with resin for Forma, a collection of stone vases that is part of her A Silent Object Series. Natural white and orange striations point to earth's rich history.
On one side of pendant light Tessa by Índio da Costa Design, ripples of painted aluminum recall the surface of a body of water. The other side is curved screen-printed opaque glass, which eliminates the glare that can come with exposed LEDs.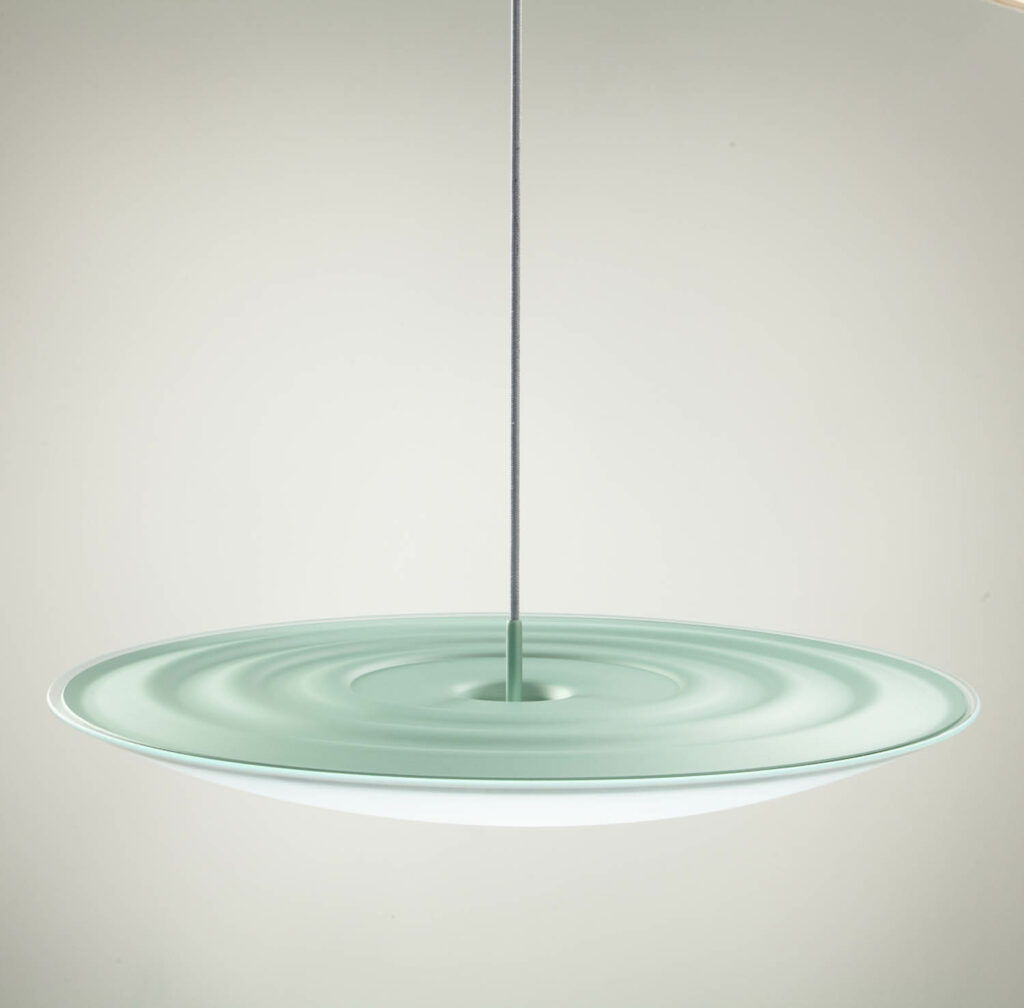 12. Glow Up by Rodrigo Laureano for Studio Ronega
A base that widens at its feet distinguishes the wood lounge chair Glow Up by Rodrigo Laureano. The durable foam seat is upholstered in cotton fabric.