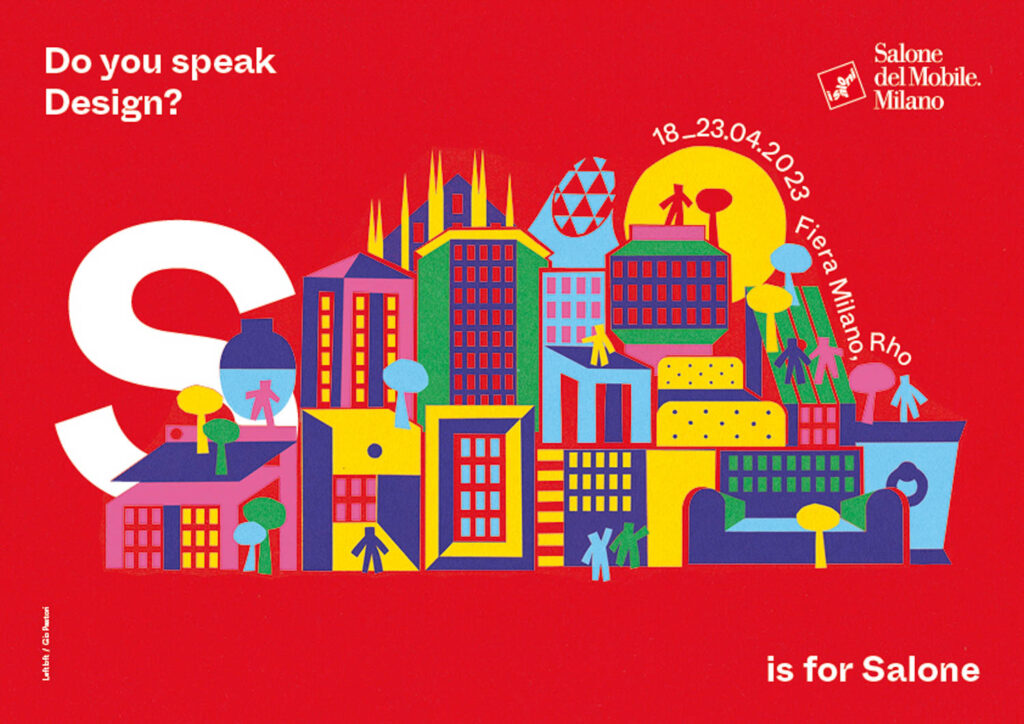 10 Questions With… Gio Pastori
If we must choose a single word to describe the graphics of young Milanese designer Gio Pastori, it would be bold. Or energetic. Or joyful. Maybe even ultra-pop. Though just 33 years old, Pastori has applied his talent to such seminal Italian brands as Dolce & Gabbana, Prada, Rinascente, Aqua di Parma, and the publication Interni. Most recently, he has designed a visual identity for that most Italian of all endeavors, the Salone del Mobile, taking place from April 18 to 23. "Do you speak Design?" That's the theme, and Pastori created a graphic alphabet to illustrate it. A is for armchair; B is for bookcase; C is for chair. You get the point.
Pastori studied art and design at the Politecnico di Milano. Surprisingly, his work emanates not from digital tools, but is rooted in the time-honored technique of collage. Using a scalpel, he cuts colored paper free hand. Currently, he lives near the Central Station in Milan sharing the first floor of "an ordinary building above two pizzerias, two cafés, and a couple of massage parlors" in an apartment filled with plants, glasses and chairs, but few objects. His studio is nearby. Interior Design caught up with him pre-Salone.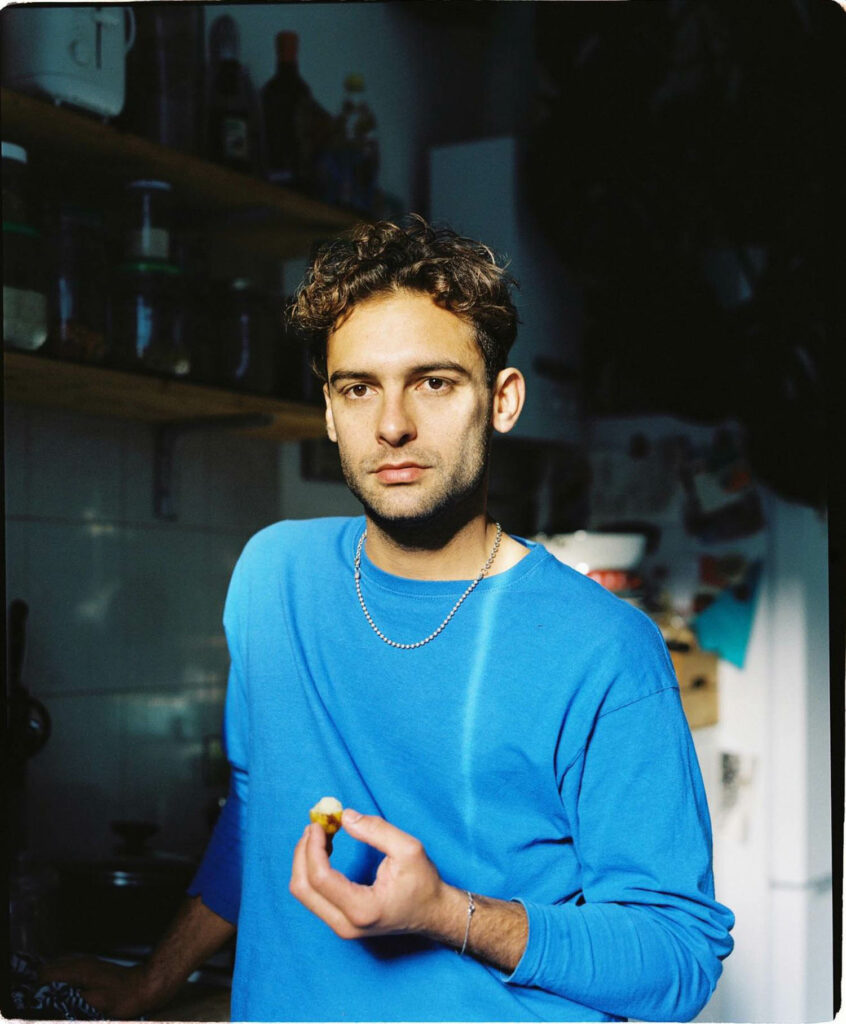 Gio Pastori Shares Insights into His Design Career
Interior Design: What are your earliest memories of design? What sparked you to pursue a career in illustration?
Gio Pastori: My father is an actor, and theatrical sets are my first memories of design. I was fascinated by the illusion of spaces built from wooden structures, drapery, and lights. Another memory is the surfaces of wardrobes at home with 1980s textures like Ettore Sottsass's Bacterio, hypnotic and rich fields of action for the imagination. Until the 2000's an uncle ran a paint factory. Being able to visit as a child certainly influenced my career and the decision to never stop drawing.
ID: Why collage as a medium?
GP: Collage makes extreme synthesis possible. It enables me to not get lost in the details and forces me to keep my lines clean. I've always been a paper hoarder. When I started studying illustration, I was looking for a very graphic and clean, almost geometric style. I experimented with digital and vector illustration, aiming for maniacal perfection that ultimately wearied me.
ID: Milan is arguably the center of design, and you work in many of its aspects—from fashion to music, stage design, and furnishings. What is unique to each when working across these varied platforms.
GP: I've been working with style offices for only a few years. I love to observe the dynamics that enable the same design to become embroidery, print, or fabric. The metamorphosis from drawing to wearable garment. I see that the times are long but the approach to work more hectic than, for example, the design of a set or a simple image.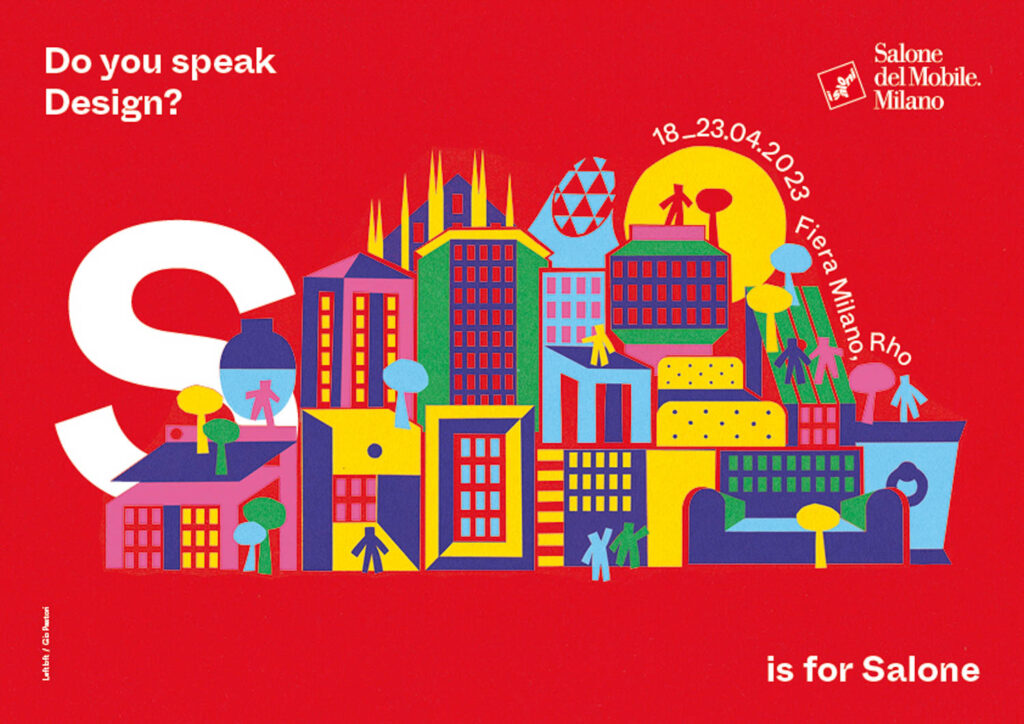 ID: How did you collaborate with Leftloft, another Milan-based studio involved in communication and branding?
GP: It was Leftloft that included me in the proposal for Salone del Mobile Milano campaign. I long wanted to work with them and what better opportunity. The work took several months of continuous exchanges of ideas.
ID: What are you saying with the Salone campaign?
GP: The goal was to create an alphabet of objects that would invite the public of Milan and the world to relearn to read them, to look into their souls and free themselves from trends or brands. To achieve it, I identified a brilliant color combination, at some points disturbing, to hinder an immediate focus on the subjects. Clean lines and discreet volumes are inserted in a dreamlike and fluctuating atmosphere. The result is imagery different from my usual work. This led me to free myself from my own style. Not an easy operation.
ID: Where will these 26 alphabet posters be displayed in the city?
GP: They will appear in various places: urban advertising spaces, stations, LED walls, and probably publications. I'm pleased to know that they will be tram walls, my first work to end up on a tram.
ID: Who are your designer and artist heroes?
GP: Aldo Rossi, Gaetano Pesce, Enzo Mari, and Gio Ponti. Artists are Anton Alvarez, Jamian Juliano-Villani, Mary Herbert, David Hockney, Matisse, and Alex da Corte. They're randomly selected in the chaos of my head.
ID: What else influences you?
GP: When I feel I'm not lucid in the creative process or unable to focus, it helps me to walk, to move about. It could be a stroll around the building or a trip to Venice or Athens. I'm convinced the answers I'm looking for can be hidden in the details of these trips. Being around other people, preferably strangers, helps me. While I work, I listen to music all the time or watch cartoons.
ID: If you hadn't been an artist-illustrator, you'd have been?
GP: A musician. I have a strong musical bent. I have an ear, but unfortunately not the gift and the constancy. I'm fascinated by the process of creating music.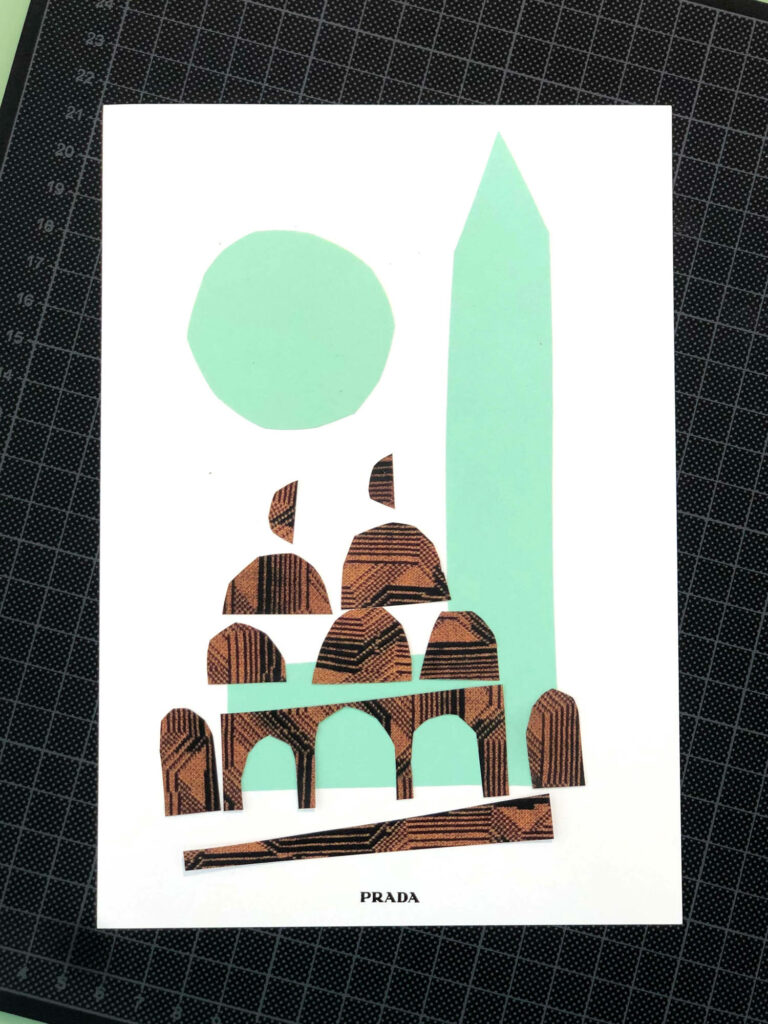 ID: What are you working on now?
GP: I'm illustrating the campaign for an opera season and designing collage workshops for children and adults. Between commissions, I'm designing a series of big collages and paper sculptures to enter the universe of galleries.