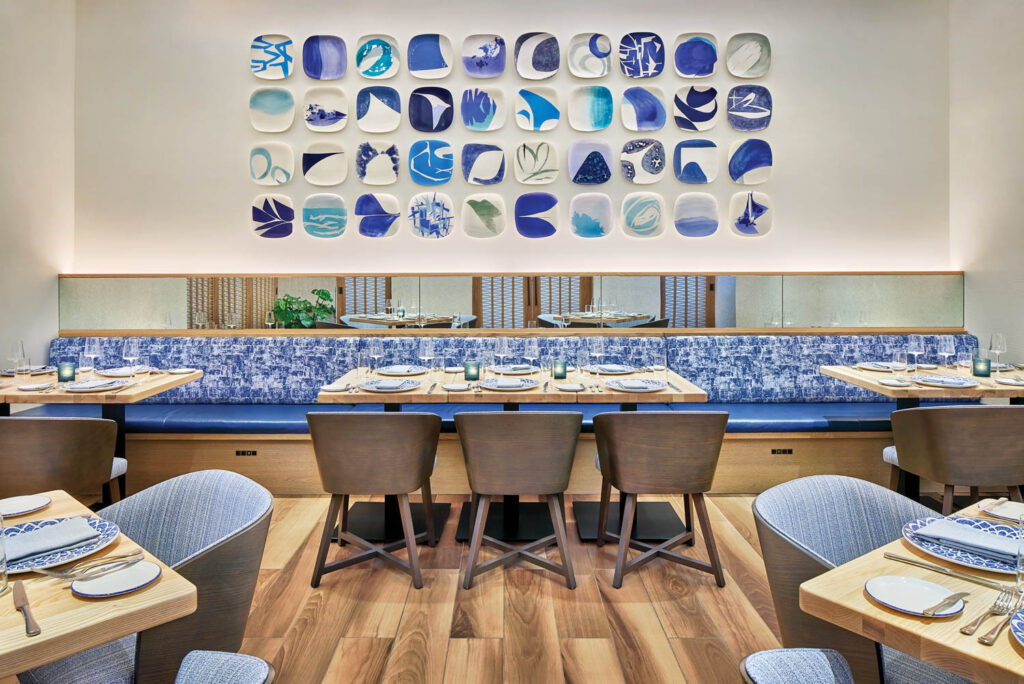 Ceramicist Olivia Barry Looks to the Past for Present Designs
As a designer and an artist, Olivia Barry merges the problem-solving aspects of industrial design with a deep connection to materials and the making of things with her own hands. The child of an architectural engineer father and a painter mother, she believes this is in her DNA. She also possesses a fierce determination. "The first thing I did after graduating college in Michigan was drive to New York and look for a job," which, it being the pre-Internet era, entailed writing a letter to—and getting hired by—furniture designer Dakota Jackson. Seven years later, Barry took the same tack with the legendary ceramicist Eva Zeisel, with whom she worked for over a decade up until her death in 2011 at age 105. Along the way, Barry made pottery commissioned by Crate & Barrel, Elizabeth Roberts Architects, and Tsao & McKown, among others.
Today, Olivia Barry/By Hand, the name of her studio and first lighting collection, soft-launched at Field + Supply last fall, officially debuted during ICFF at Wanted Design in May, and won a NYCxDesign Award. From her Hudson Valley studio, she tells us about the journey.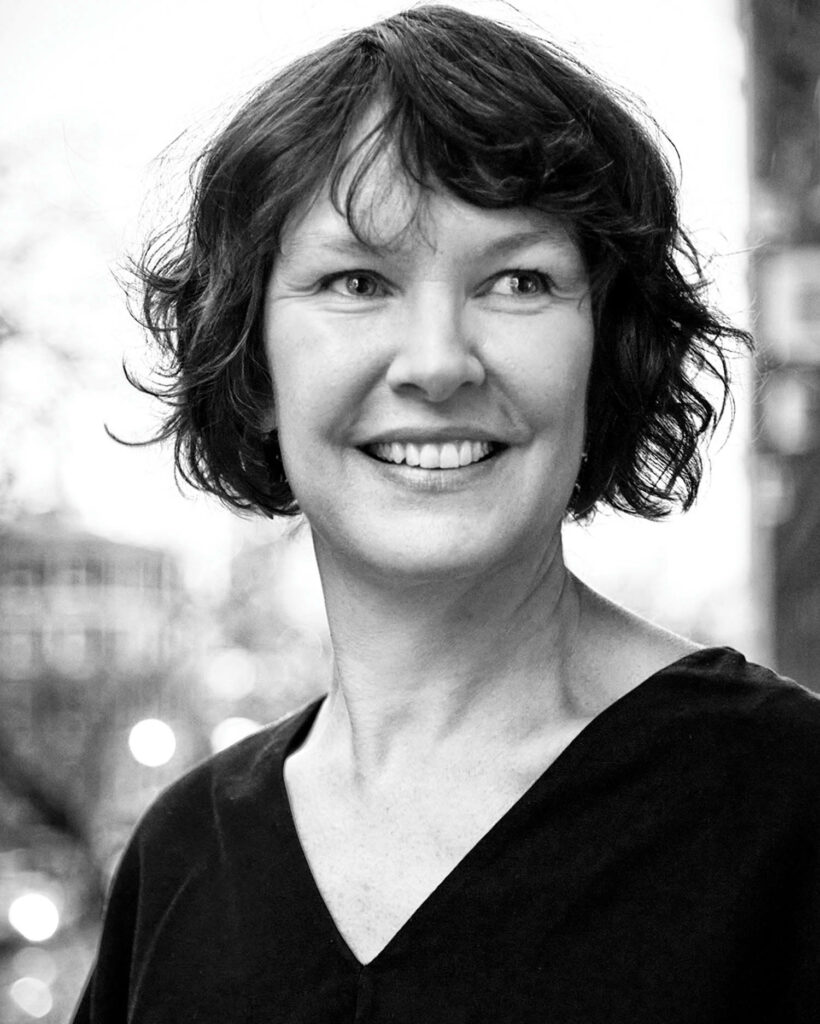 Get to Know Ceramicist Olivia Barry
Interior Design: How did you find your way to ceramics?
Olivia Barry: My grand­mother was a potter, and the exposure I got from her lit a spark in me. I took pottery classes from age 10 in Toronto, where I grew up, and then in Ohio, where we moved when I was a teenager. Wherever I've lived, I've always found studios in which to work.
ID: But didn't you originally study industrial design?
OB: Yes, at the College for Creative Studies in Detroit. Although it's known for automotive design, it has an amazing and unsung industrial design program as well. Another influence was meeting Wendell Castle in high school, when he was giving a talk at the Toledo Museum of Art. I was really interested in his work and the sculptural nature of furniture, so I pursued those ideas in school.
ID: What was that like working with Dakota Jackson?
OB: I was 22 and it was my first job, so I didn't know what to expect. The studio was adjacent to the factory. I was able to see everything being made right there. If you design something on a computer and you send the specs to a factory far away, it's a different process. But working with Dakota was very hands on.
ID: Can you describe a typical day with the late Eva Zeisel?
OB: We would work in her living room in her country house. She was very pas­sionate and had a lot of energy. She had clients like Nambé commissioning pieces she needed help with, so I would translate her sketches into working drawings. Another project was a stainless-steel flatware set for Crate & Barrel, which we first made of balsa wood using a Dremel, passing it back and forth. Because of her limited eyesight, I would start carving based on drawings, then she'd feel it and we'd talk about it. Then I'd continue carving.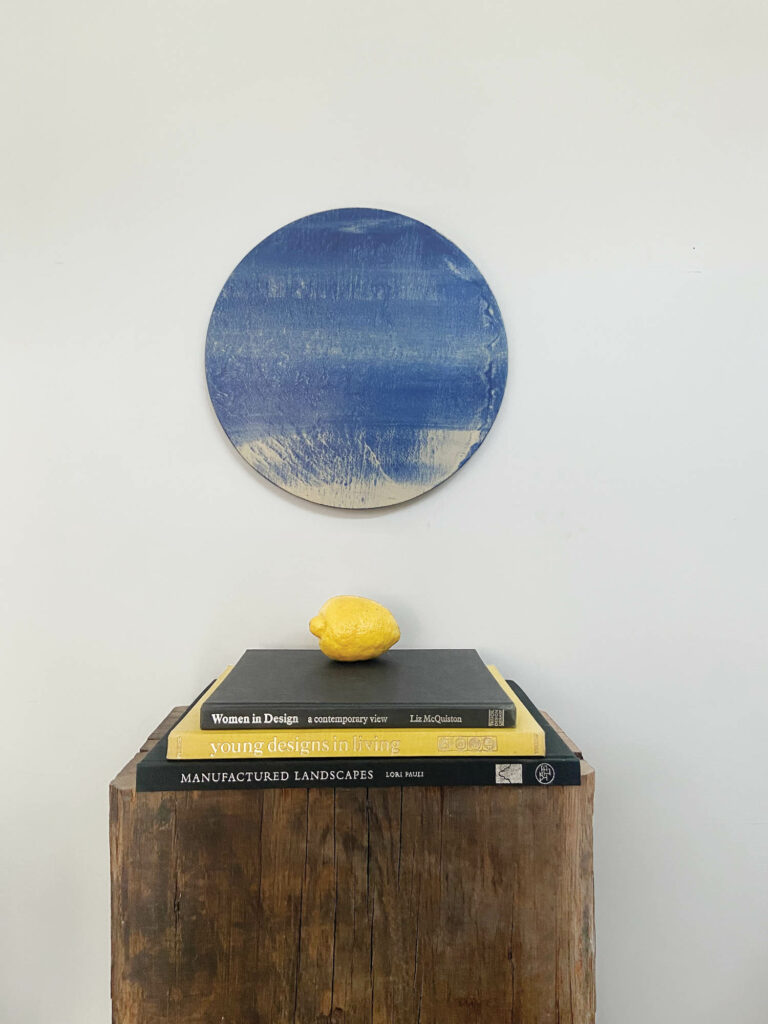 ID: What is the most interesting thing you learned from her?
OB: To be brave. When Eva lived in Russia in the 1930's, she was imprisoned because she was accused of plotting to kill Stalin. She survived the Gulag for, I believe, 18 months. And then went on to have an incredible life. Eva did things other people hadn't done before and she did them seemingly fearlessly. She didn't worry about what was going on in the design world. I don't think she really noticed.
ID: How did you end up going out on your own?
OB: I was working for Eva on the weekends or after hours while also making my own ceramics in a group studio in Brooklyn. I'd done prototypes for what is now my Scroll Luminaire, which ended up in the Design Trust for Public Space auction in 2017. People really responded to them—there was even a bidding war. So, I decided to start working on more, moved out of the city, and built a studio in Tarrytown, where I now live.
ID: Tell us about your round pieces.
OB: For my Tondos, which is a renaissance term for a circular work of art derived from the Italian rotondo, I wanted to take clay off the table and put it on the wall, a kind of clay painting. I use pigments to tint the clay and blend different colors together using a slab roller. I also do a metallic glaze, which reflects light and movement, but the image isn't crisp, like a mirror. And they can be wired with lighting.
ID: What's the idea behind your Scroll series?
OB: I don't love lampshades. So I gave myself a problem-solving question: Could I design a lamp out of clay that didn't need a shade? For the Luminaire, which comes as a lamp or sconce, I came up with a scroll shape, where the body is a sheet of clay and the bulb is hidden inside, and the clay can be tinted.
ID: What's next?
OB: I'm working on a special set of Luminaires for Rue IV in Washington. The pieces will be available in all white, as well as in a custom palette for the showroom.
Peek at Olivia Barry's Lighting Designs, and More