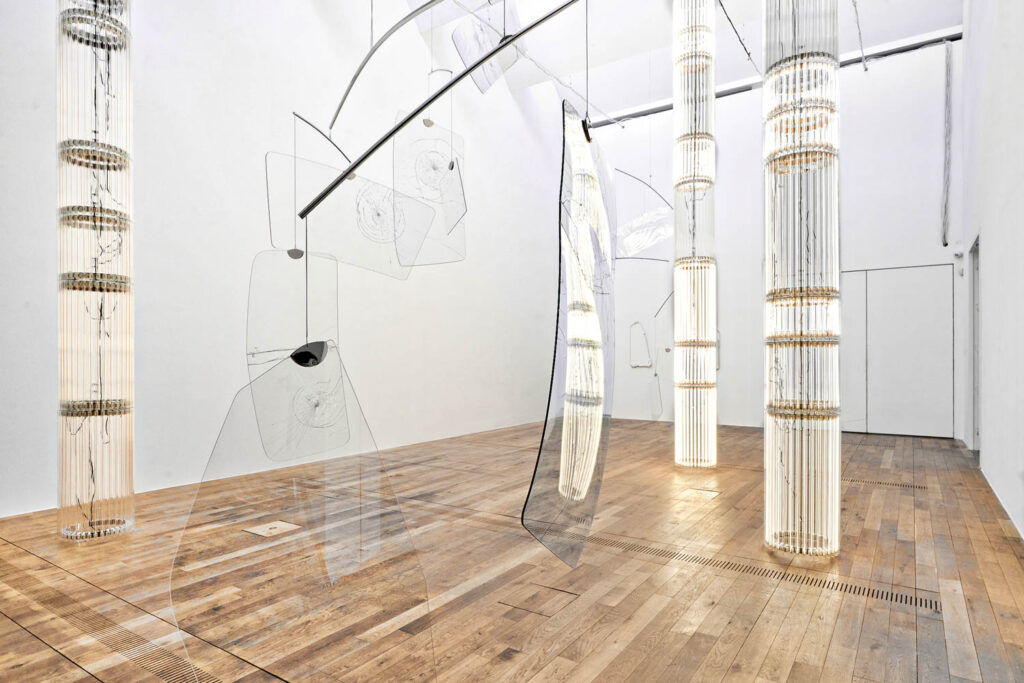 A Sound-Infused, Kinetic Sculpture by Cerith Wyn Evans is on Display at a U.K. Gallery
Debra Lehman Smith is a fan…the Interior Design Hall of Fame member installed the four-column StarStarStar/Steer (Transphoton) in the Washington office of law firm Paul Hastings, a project by her firm LSM. The group of 60-foot-tall towers is by Cerith Wyn Evans, and a similar sound-infused, kinetic sculpture is on view through February 4, 2023, in "….)(," his solo exhibition of a dozen new and recent works at Mostyn, a U.K. gallery in Llandudno, Wales, his native country.
Evans's oeuvre, especially his intricate neon pieces, like the 2021 Mostyn Drift, addresses how we interpret space as well as broader systems of spoken, visual, and written language (thus the show's title), yielding an immersive, sensory exploration of the mind and body, our cognitive system and consciousness.