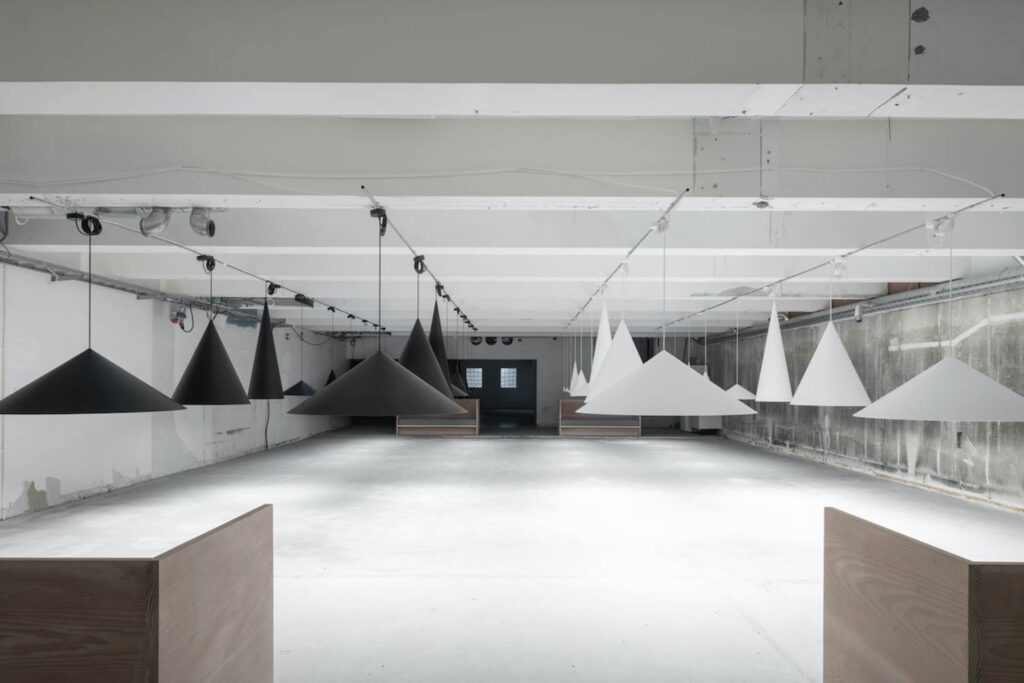 11 Highlights from the Fall 2022 Stockholm Design Week
The design industry can never get enough of Scandinavian design—case in point, you certainly won't hear us complaining about receiving two doses this year.
The second Stockholm Design Week for 2022 took place September 5-11 in open showrooms, studios, galleries, and exhibition spaces around the Swedish capital. (The first, in part canceled due to the Pandemic, took place in February.) Some 60 Scandinavian design and furniture companies participated in the event, which celebrated its 20th year.
From a hand-tufted wool rug inspired by land art to a chunky bent wood chair to a steel coat hanger made famous by some of Stockholm's most popular restaurants, here are 11 of our favorite finds.
1. Relevo by Studiopepe for Muuto
The furrows often found in land art sparked the idea for the hand-tufted New Zealand wool rug Relevo, which is trimmed for a ripple effect playing on light and shadow.
2. Alba by Atelier Alba for Dusty Deco
A juxtaposition of contrasts, such as legs thin when viewed from the front but thick when viewed from the sides, achieves the pleasingly chunky form of the bent wood Alba.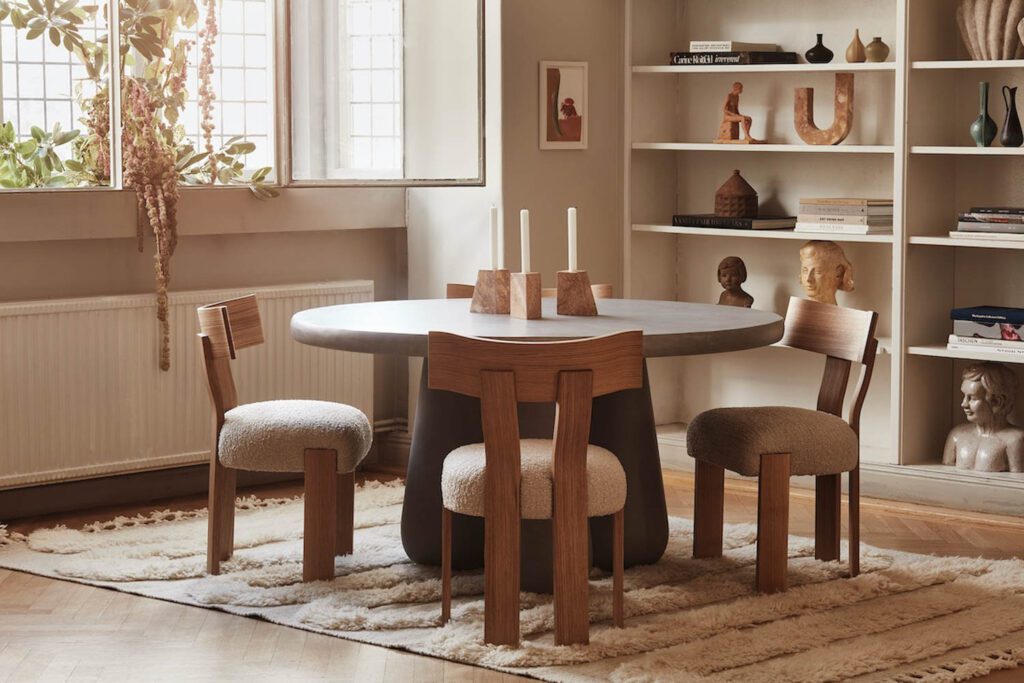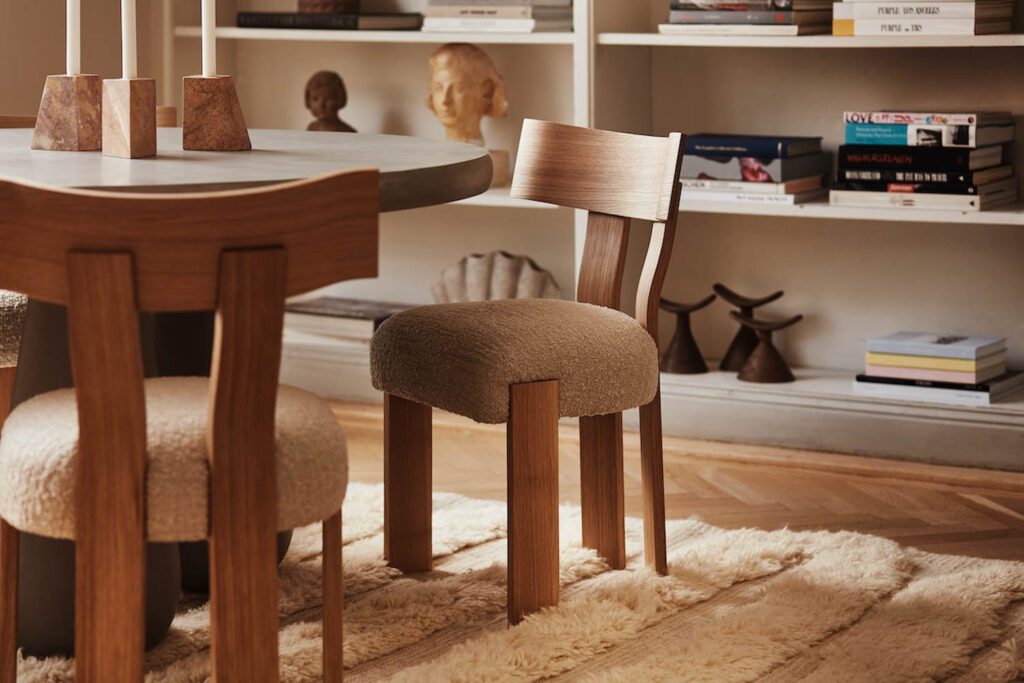 3. Spira by Jonas Bohlin and Ingridsdotter for NK Interior
Perhaps you've spotted this elegant black powder-coated steel coat hanger in a Stockholm restaurant (Restaurant AG and Riche to name two)? Designed by interior architect and designer Jonas Bohlin in 2000, it's handmade with porcelain knobs—and now available to a wider audience, thanks to a collaboration between NK Interior and Ingridsdotter.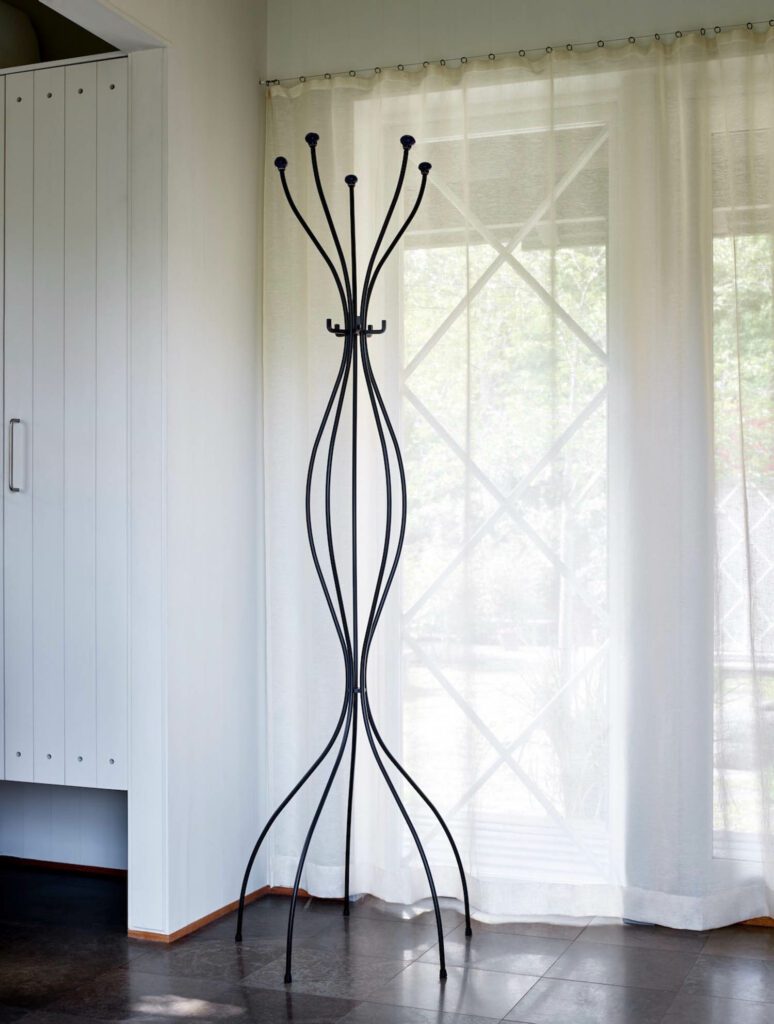 4. Bond Color by Main for Fogia
Fogia's Bond shelving system earns a colorful revamp with Bond Color—available in variations of the primary colors of red, yellow, and blue. Like its predecessor, it is assembled without tools and can be wall-, floor-, or ceiling-mounted.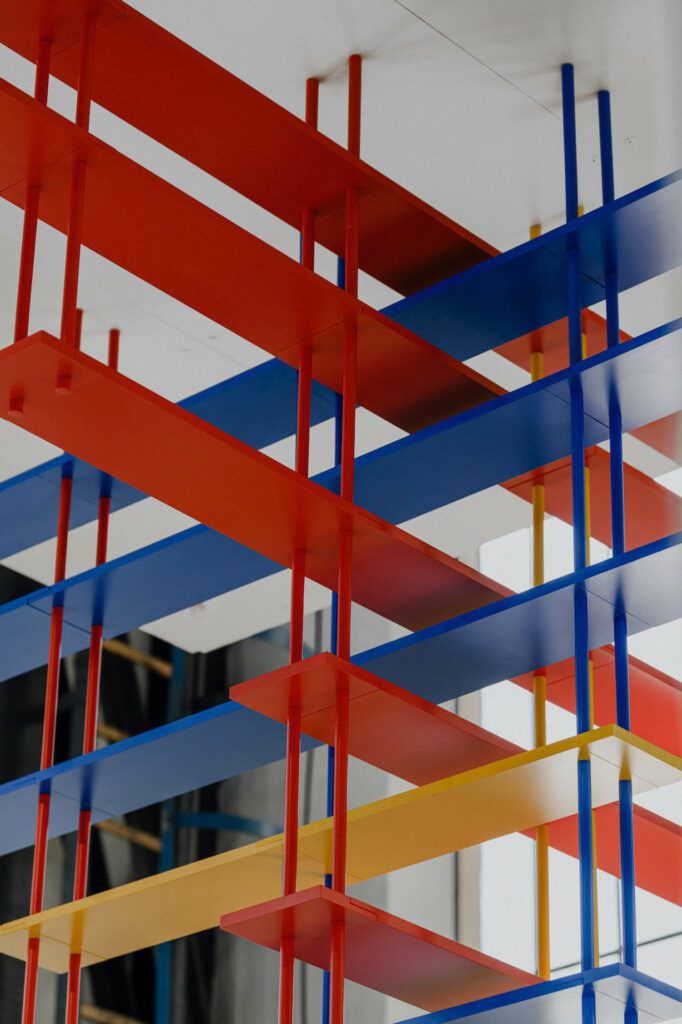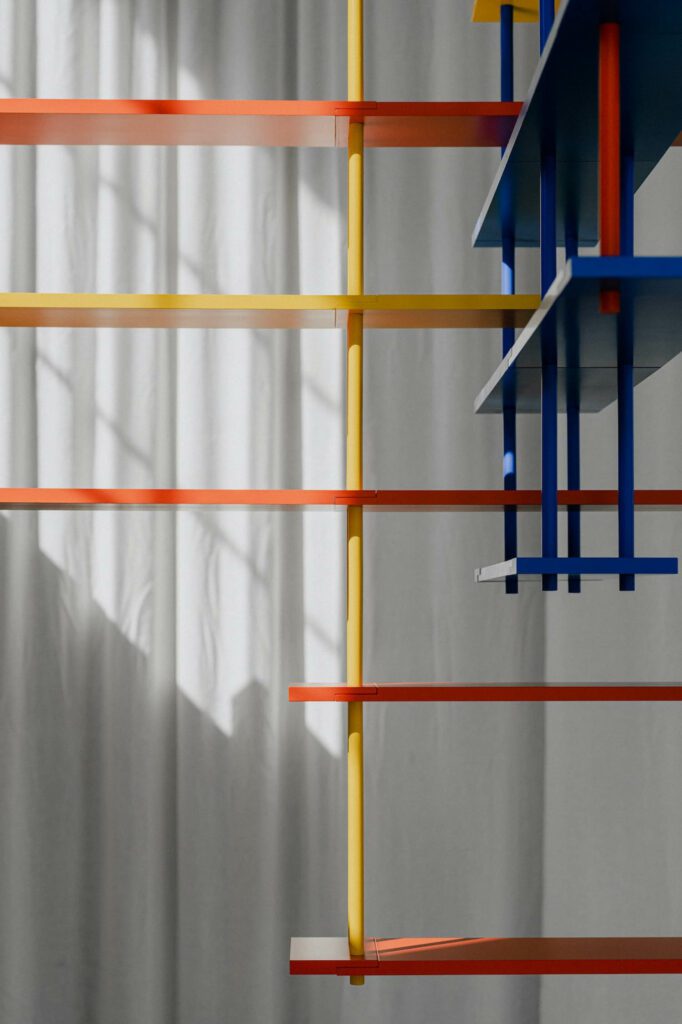 5. Hans by Hans Agne-Jakobsson for Vaarnii
Hans Agne-Jakobsson's iconic pine veneer pendants return with the Hans pendant lighting collection. Reengineered, the archival pieces are now without plastic, which is replaced with an upgraded inner skeleton constructed entirely from solid Finnish pine.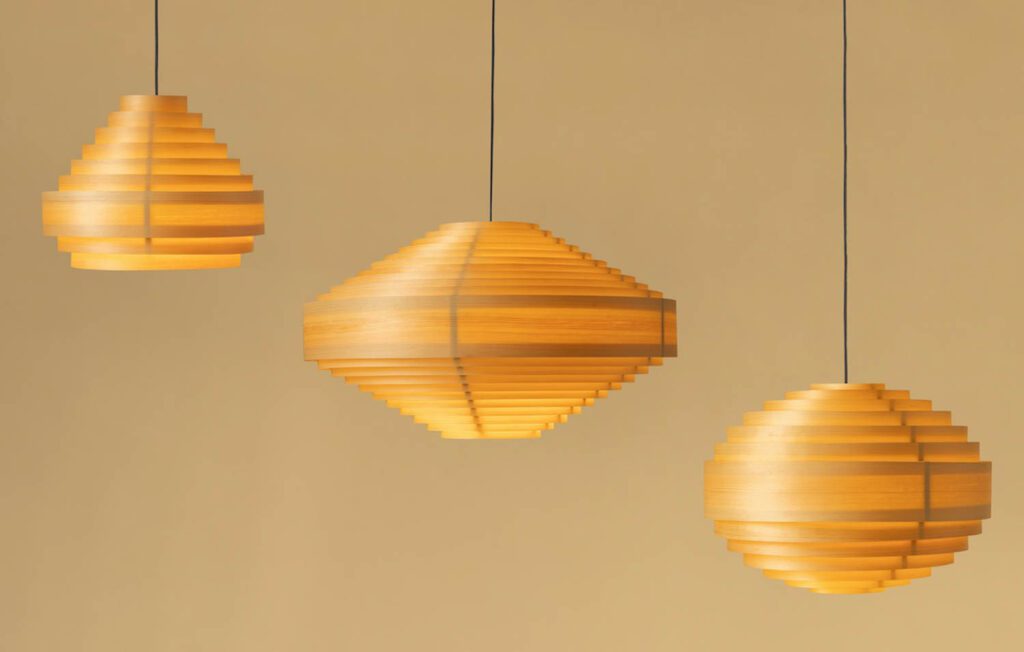 6. w221 Medium by Claesson Koivisto Rune for Wästberg
Capturing that middle-of-the-range sweet spot, w221 Medium is an addition to Wästberg's turned aluminum family of LED pendant lighting, also consisting of w151 Extra Large and w201 Extra Small. In artistic arrangement, all three were showcased at a pop-up exhibition (also by design studio Claesson Koivisto Rune) during Stockholm Design Week.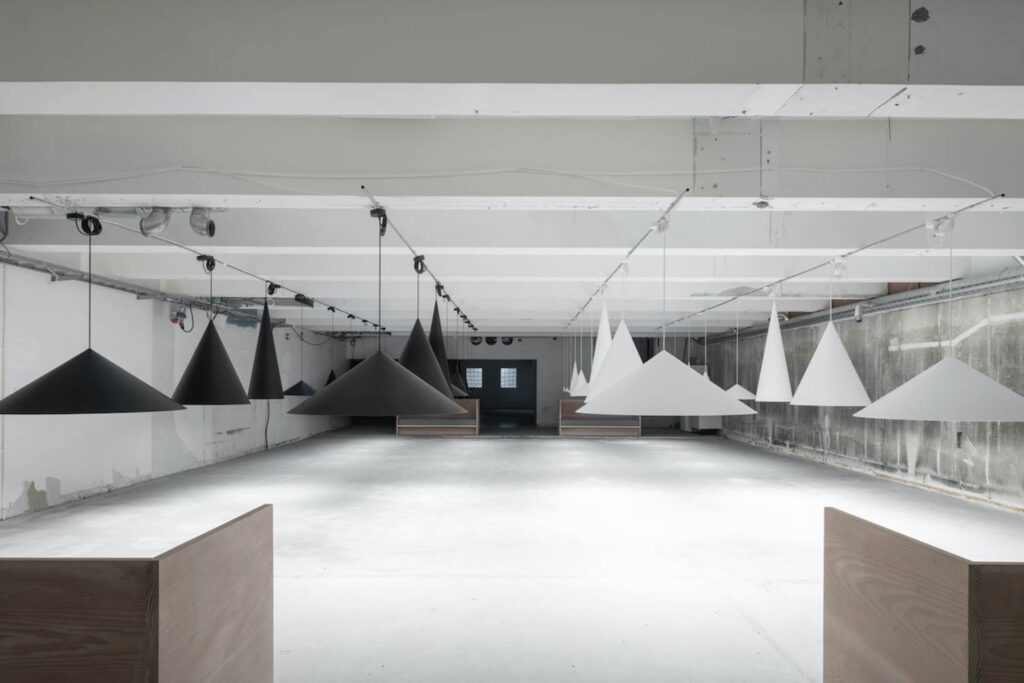 7. Stam by Sami Kallio for Gemla
After earning a scholarship to explore its technique and application, designer Sami Kallio took a deep dive in to the material cast iron. Iron cast in a foundry in Mölltorp, Sweden Iron—coated to withstand wear and rust—is behind the stand-out base of his iron and waxed ash Stam table collection. Three sizes are offered in various heights.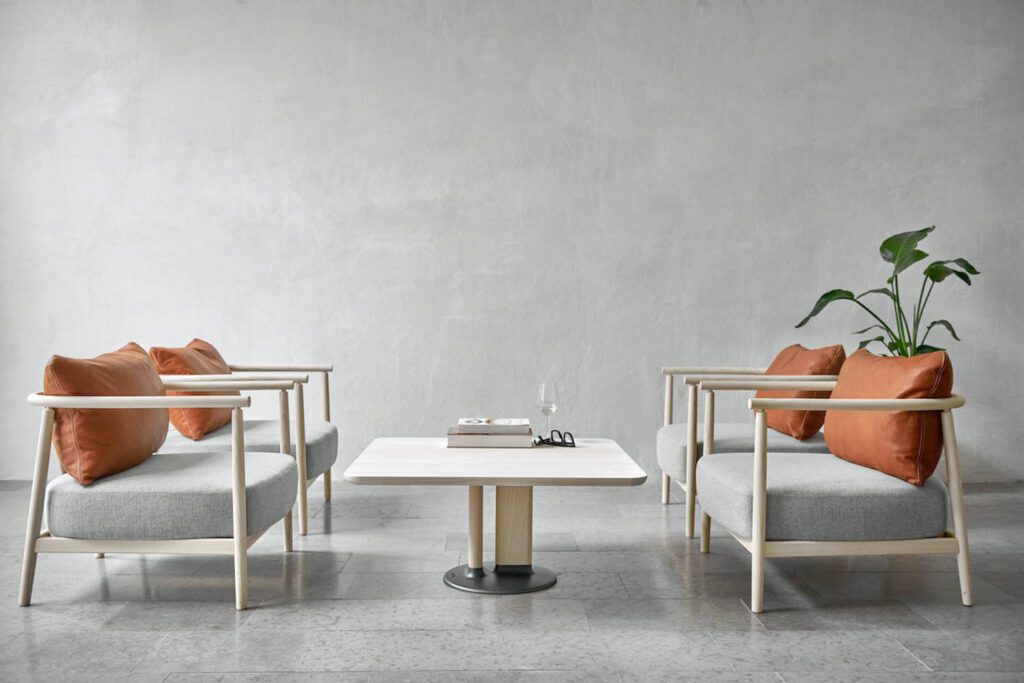 8. Hunk by Kwangho Lee for Hem
Hunk, a new oversized wool-upholstered armchair from Hem, lives large on the inside too. One of the manufacturer's most sustainable products to-date, it incorporates natural rubber and coconut fiber instead of traditional furniture foam and plastic. It's available with or without oversized arms.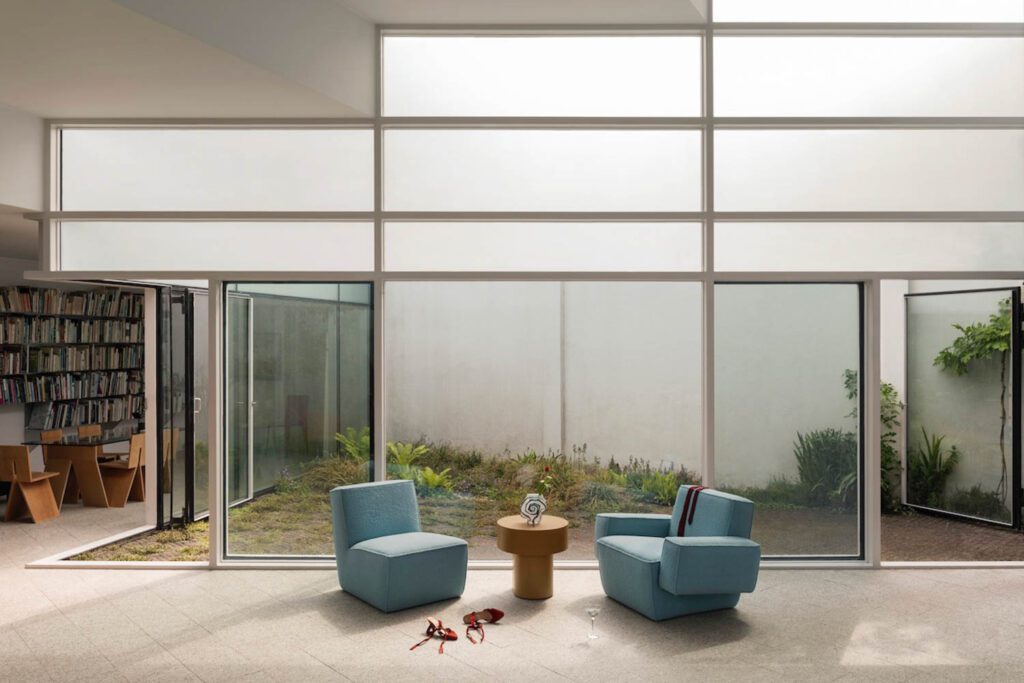 Showing off blooms from an unexpectedly rippled mouth, Trippy is a glass vase joining The Little Things collection of small furnishing pieces and accessories by Massproductions.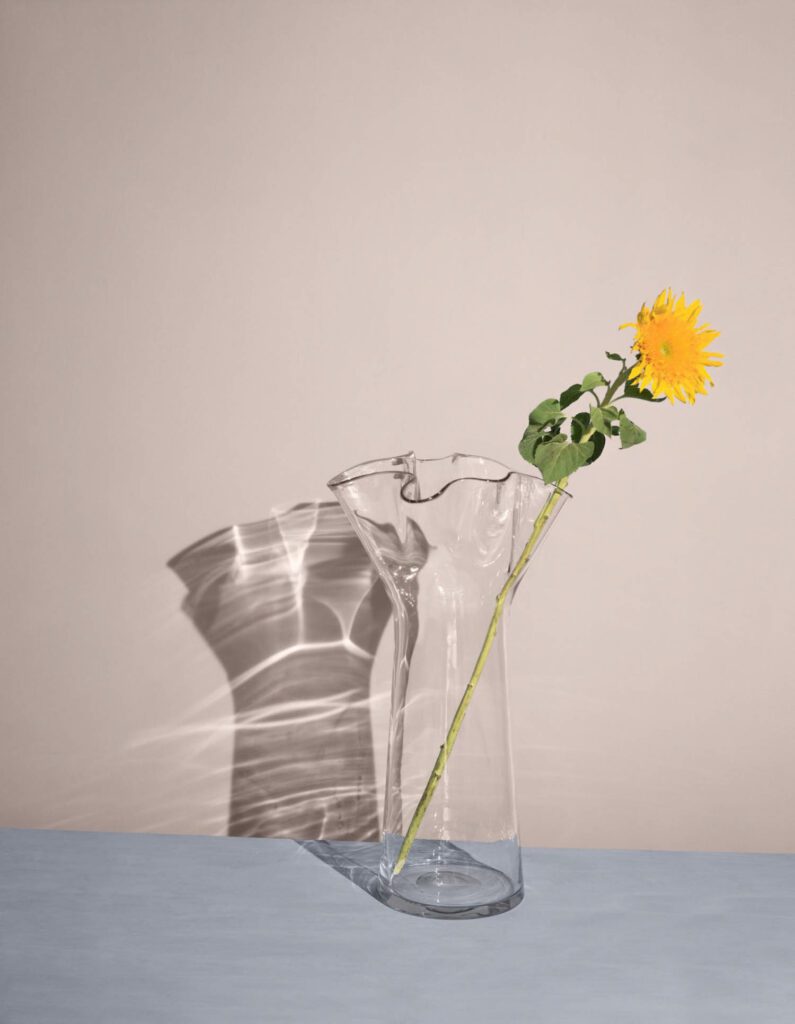 10. Liv by Ola Giertz for Blå Station
A petite sculptural side table, Liv adds character with a graphic design incorporating a cylinder and a rounded corner in its base. It's available in oak, ash, or stained.
Conceived for the Stockholm headquarters of AI specialist Sana Labs, the oiled oak and natural leather Sana dining chair is distinguished by leather side panels, adding the feeling of enclosure. The chair was among launches by Made by Choice unveiled at Stockholm's Embassy of Finland.