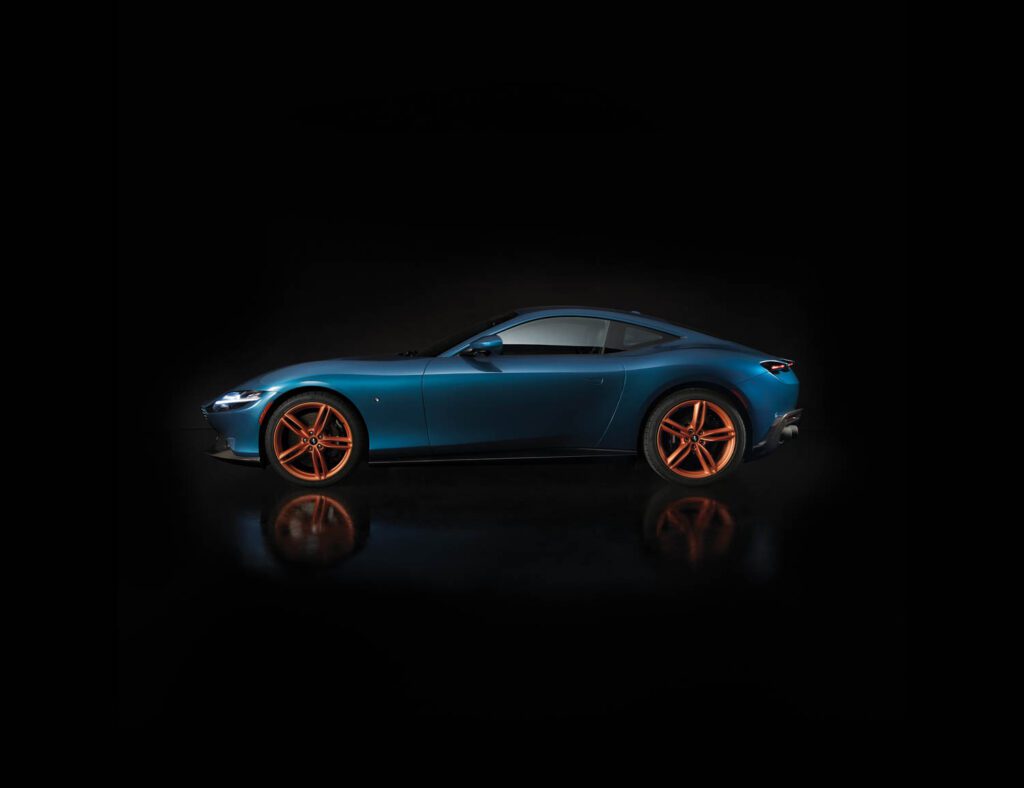 Ferrari Embarks on its First-Ever Multinational Collaboration
Since the 1950's, Ferrari aficionados have taken the wheel and customized their cars. But the Italian manufacturer has really hit the gas for the Ferrari Roma, a one-off collaboration with the style arbiter of all things auto, Cool Hunting. The project began when the online publication's founders Josh Rubin and Evan Orensten met with Ferrari Tailor Made chief design officer Flavio Manzoi at the automaker's New York showroom. After a brainstorming session, Cool Hunting proposed bringing in Japanese connections they had made on several research trips studying that country's traditional artisanal crafts.
So, when formulating the exterior paint, the team sought inspiration in Japan's classic indigo dye processes, in the hopes, Rubin says, "of finding just the right shade, but also creating a new shape for the aluminum fleck that brings a viscous feel to the metallic paint." For the car's interior, they worked with Tadaaki Hajime, a weaver at Hajime Shoji, a seventh-generation family textile mill, to create a new, high tensile–nylon upholstery fabric based on vintage kimonos originally produced at the mill. Tsukamaki sword-wrapping techniques found their way to leather-encased door handles. "We pushed the boundaries of what could be done in terms of personalization," Ferrari's head of color and trim Silvia Cavallaro adds. For gear plating, the team looked to Kyoto's copper tea canisters. Finally, eighth-century roketsu wax resist-dyeing was merged with Italian intreccio weaving for the headlining, completing the globe-trotting voyage for a one-of-a-kind car.