Meet the 2023 Gensler Brinkmann Scholarship Recipients
Emerging designers have an exciting opportunity to make a difference. But with post-pandemic shifts reverberating across the A&D industry's sectors, sourcing and supply chain issues, and a long overdue responsibility to craft more sustainable and inclusive spaces, they need to be able to rise to the occasion. These four outstanding students, recipients of the 2023 Gensler Brinkmann Scholarship, represent new talent primed to make a positive impact.
The Gensler Brinkmann Scholarship is an annual program celebrating design excellence and innovative thinking. The scholarship, established in 1999 as a memorial to former Gensler principal Donald G. Brinkmann, honors those who continue Brinkmann's legacy of outstanding design vision and leadership. To mark the 25th anniversary of his passing, Robin Klehr Avia, regional managing principal of Gensler's Northeast Region, brought together a jury of Don Brinkmann Award winners—an internal award bestowed annually to staff members whose talent, leadership, and vision deserve special recognition—to review this year's submissions. Chaired by Avia, the 2023 jury included Brian Vitale (2022), Jeff Barber (2020), Susana Covarrubias (2019), EJ Lee (2018), James Young (2017), Philippe Pare (2016), David Epstein (2014), Carlos Martinez (2011), Collin Burry (2008), Mark Morton (2006), and John Bricker (2002).
"Don's legacy within Gensler, and the design community at large, is unparalleled. [W]e couldn't think of a better way to enrich the program than by having our past Brinkmann Award winners select this year's scholarship and mentorship recipients," Avia said in a company statement.
Meet the students the jury selected below, each receiving $5,000 in scholarships.
The Recipients of the 2023 Gensler Brinkmann Scholarship
Jason Côté
Fay Jones School of Architecture and Design at the University of Arkansas
With a passion for creativity across a variety of media, University of Arkansas student Jason Côté explored film, music production, photography, fashion, and culinary work before landing on interior design as the perfect mix of his passions. His winning submission for the scholarship program takes a human-centric approach in designing a 12,000-square-feet robotics office in Boston. The design strived to create relevant zones that respond to myriad emotional states employees navigate in a single day.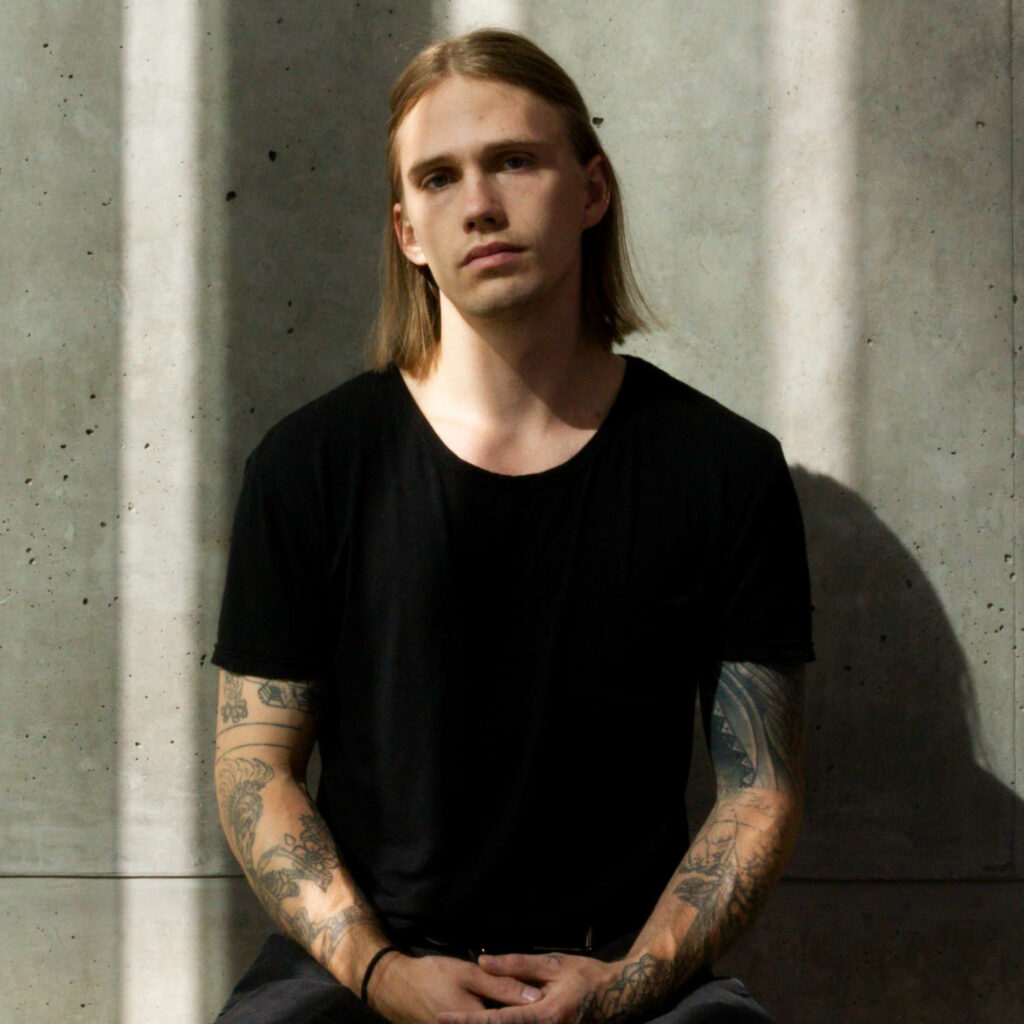 Meixi Xu
School of Visual Arts in New York
Always with a sketchbook in hand, Meixi Xu has been drawn to design from a young age. Xu believes verbal expression can be limiting, preferring instead to use visuals and music to convey the sublime. To this end, she sees interior design as a method to tell the story of spaces. Her scholarship-winning submission explores the significance of cultural aesthetics and forms through the design of a new location for Harlem restaurant brand Red Rooster. In Xu's brief, the new location goes beyond just dining to become an event and community space for performing art, lectures, exhibitions and more.
Henry Hammes
Kansas State University
The transformative power of design and its ability to shift our perspective on the world leads the work of Henry Hammes. With a submission focused on the design of a modernized workplace for Next Robotics, a company aiming to foster an innovative and diverse future, Hammes pulled inspiration from an unlikely source: public transportation. Zones within the space accommodate five key work modes and create a central circulation path connecting different departments. Ultimately, the design allows for coworkers across groups to converge in a comfortable and casual environment, like employees bustling to the train before and after work.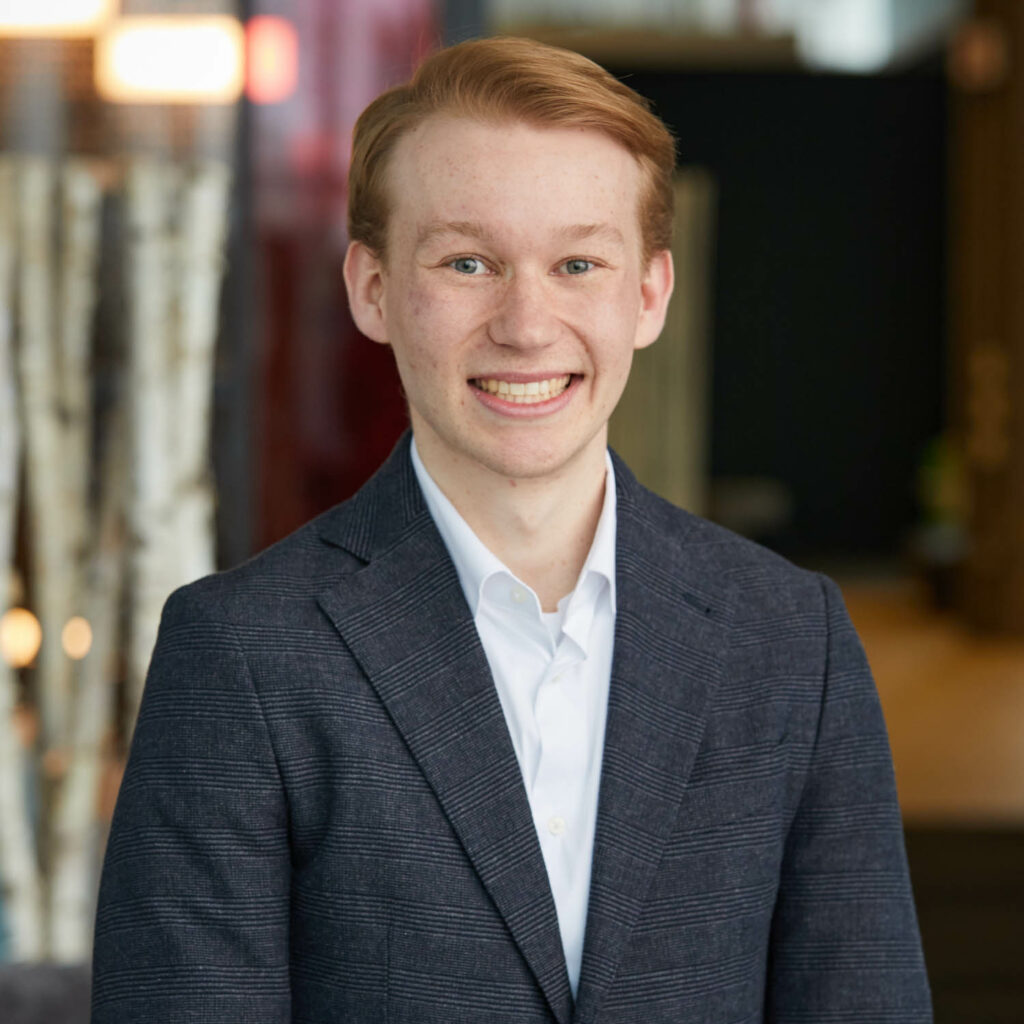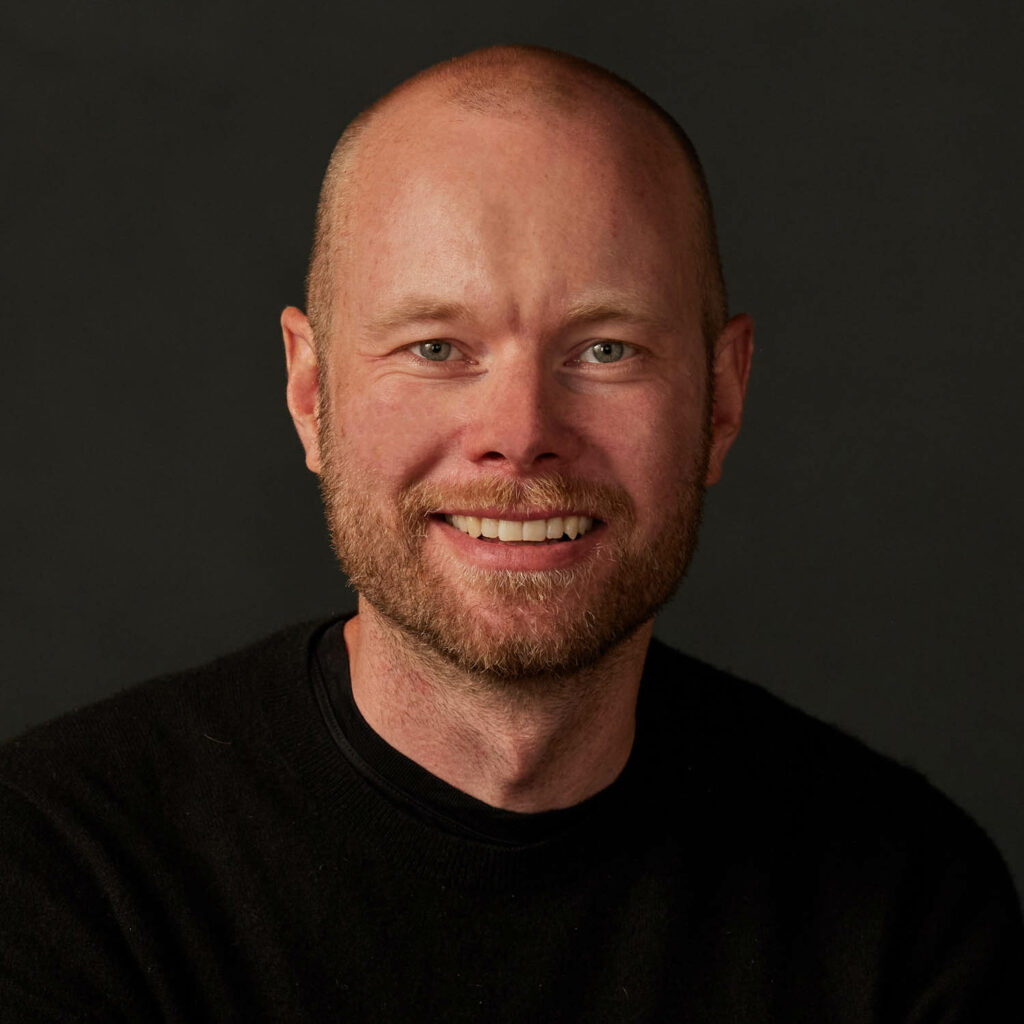 Peter Huesemann-Odom
Georgia State University
Approaching design through an inclusive and functional lens is at the core of Peter Huesemann-Odom's vision. He has worked in a variety of creative fields and cites literature, art, music, food, and travel as his design influences. His submission incorporated biophilic elements and robotics in the design of a new research and development hub for a consumer electronics manufacturer.
Up and Coming Talent Ensures an Industry in Good Hands
All recipients represent the high degree of talent among the next generation of designers. "Jason, Meixi, Henry, and Peter are talented young designers whose work and innovative processes reflect the creative thinking and artistry of Don's pioneering work," says Avia. "We are thrilled to support their development through the Brinkmann Scholarship." With the support of leading firms like Gensler, raw talent, and the critical thinking skills evident in their work, these scholars are sure to rise to the design challenges of today—and tomorrow.