Hand-Knotted Rugs by Akya Design
Shuttling between interiors clients in London and the United Arab Emirates, K. Michelle Evans acquired an appetite for global cultures and attitudes. And she has put passion into practice with the launch of

Ayka Design

. Each rug in the debut collection—all hand-knotted by Nepalese and Indian artisans—is intended to exude a specific, graphic point of view.
In the City Landscapes series, industrial lines and contemplative faces dissolve into hand-spun wool and silk: The curves of Chamois are slightly carved, while Chambray and Chintz are double-dyed to boost tonality and depth. The Celebration series re-creates a Parisian party Evans once attended, with patterns such as Luminate evoking diamonds and candlelight in hand-spun, double-dyed silk. Childhood memories sparked the Floral series, as hand-spun wool-silk manifestations such as Morning Spring recall sunlight dancing on wildflowers.
Chamois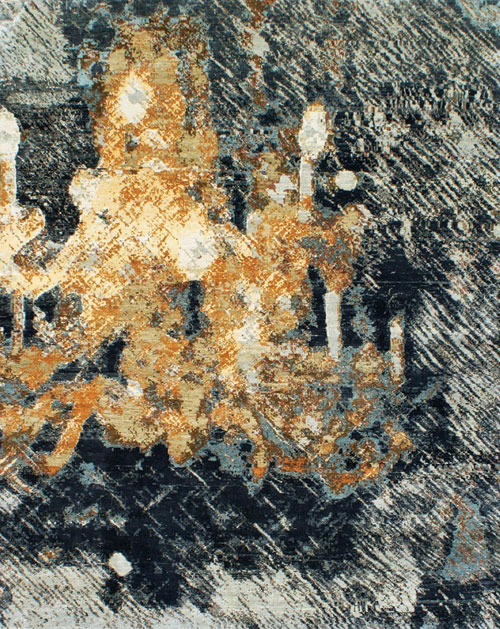 Luminate
Chambray