Hello Cindy! with Ghislaine Viñas on Instagram Live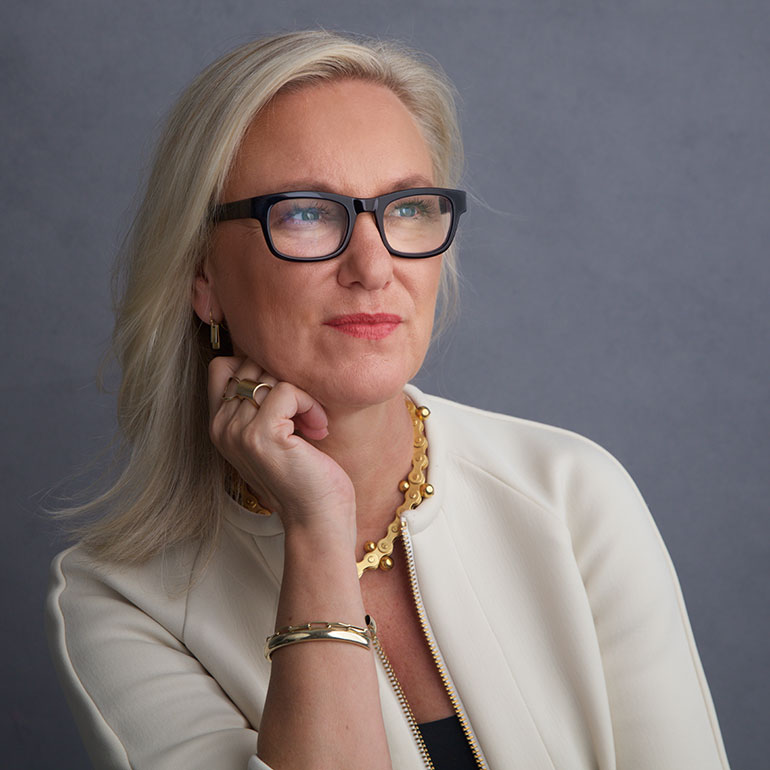 It doesn't matter what day it is, it only matters what time it is, specifically 2p.m. EST when Interior Design Editor in Chief Cindy Allen (@thecindygram) brings architecture and design experts and enthusiasts together for a chat via Instagram Live. Today's Hello Cindy! guest, Ghislaine Viñas, joined from Pennsylvania, feeling lucky to be safe with her family and get to know nearby essential workers, such as her mailwoman and UPS deliveryman.
Allen and Viñas spoke about the ups and downs of a day in self-isolation, such as having more time to connect with loved ones. Netherlands-born, South African-raised Viñas has been in close contact, virtually, with her extended family throughout this time, especially as her mother contracted and recovered from COVID-19. She and Allen shared a laugh about how her mother would be dressed up everyday in quarantine, not decked out in sweats like the rest of us.
As Allen began to show viewers some project highlights on screen, Viñas explained that one, in particular, "is a testament of only being as good as your clients are." The aforementioned project is a colorful clubhouse—locker rooms, trophy case et all—that combines modern convenience with a classic tennis club feel. "These are very theatrical projects for us, nobody has to live there full time… It's a play space people use and appreciate," she added. About first time clients, Viñas says "if you have trust, we can steer you anyway you want to go." Proof of that is a SoHo apartment Cindy showed which Viñas worked her magic on. The project pushed Viñas out of her comfort zone in terms of color—she's a big fine of white—for a beautiful finish.
Of her team, Viñas says they work "seamlessly, efficiently, and are nimble." The hardest part about working remotely for her team is that the colleagues and friends can't see each other. They're currently focused on their residential work, doing a house in Denver and an apartment in lower Manhattan. Viñas has been wanting to document her work more, but coronavirus threw a wrench in that plan. Nonetheless, with product designs in collaboration with manufacturers near their final step, Viñas and her team still have work to look forward to.
"There's not a day where I don't think about what I can't wait to learn, what I can't wait to get better at," Viñas says about working as a designer. When asked about the secret of her success, Viñas attributes it to her fearlessness and early naïvety, plus making industry friends like Allen. What Viñas has learned as a seasoned designer has helped her mentally tackle this time: "[designers] have to learn to pivot, and learn how to be strong… if this is not working what else will? How else can I re-imagine this?"
> See our full coverage of COVID-19 and its impact on the A&D industry
ThinkLab, the research division of SANDOW, is gathering information about our industry's response to COVID-19. Click here if you'd like to participate.