Herman Miller Strikes Equity Deal With Hay, Acquires Maars Living Walls
M&A activity in the A&D community heats up this spring as Herman Miller inks a duo of deals with two European brands.
The manufacturer has acquired a 33 percent equity interest in Hay, the Copenhagen-based supplier of ancillary furnishings, for $66 million, while also obtaining the North American distribution rights to the line for an additional $5 million. Herman Miller also has the option to increase its ownership stake in the future.
While the deal was only recently finalized, Herman Miller already has big plans for the brand, particularly in the consumer market. Beginning this year, the manufacturer will make the Hay assortment available through its Design Within Reach chain, launch a dedicated online store and open four Hay-branded retail locations in North America. Hay products will also be available through Herman Miller's dealer network.
Herman Miller president and CEO Brian Walker calls the investment "a key building block" toward expanding the manufacturer's penetration of the consumer market. "Hay is one of the best articulated design brands in the furnishings space," Walker says. "The assortment will significantly expand our offerings to a younger, more urban demographic that we have targeted for expansion.
Founded in 2002 by Troels Holch Povlsen and Rolf and Mette Hay, the manufacturer is active in both the contract and residential sectors in Europe and Asia. Plans call for the existing Hay management team, led by CEO Henrik Steensgaard, to remain in place.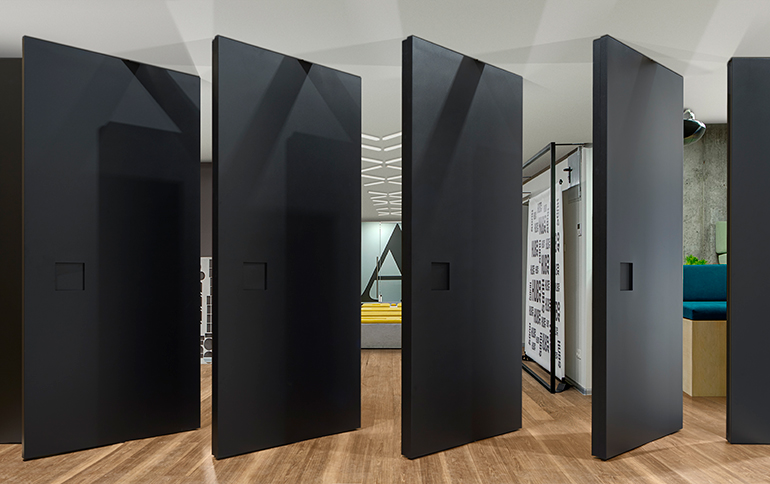 "Herman Miller and the work of Charles and Ray Eames are big reasons I do what I do today," says Rolf Hay. "I am excited to align with a company that shares our sense of purpose and values.
At the same time, Herman Miller has also led a group of investors to acquire Maars Living Walls, the Netherlands-based manufacturer of custom modular wall fabrications. Terms of the agreement call for Herman Miller to acquire 48 percent of Maars equity for $6 million, with an option to acquire a controlling interest over time. Additional members of the investment group include select Herman Miller dealers and members of the Maars management team, including current CEO Menno de Vries.
"Customers are looking for environments that are flexible, and Maars meets that demand with innovation and design at the center," says Walker. "We will have a broad and leading portfolio in this growing solution segment."
With annual sales of $65 million, Maars has outfitted a variety of contract, hospitality and contract projects for clients such as Google, IBM and Microsoft. "This combination significantly expands our global reach, and strengthens our mission to improve people's wellbeing and productivity," says de Vries.
Recent Maars introductions include award-winning Sqape, a minimalist system with no doorframe or visible hinges. Next week at NeoCon, the manufacturer unveils Axes, an assembly of steel-finish doors that pivot on axis points to become an acoustic wall system.