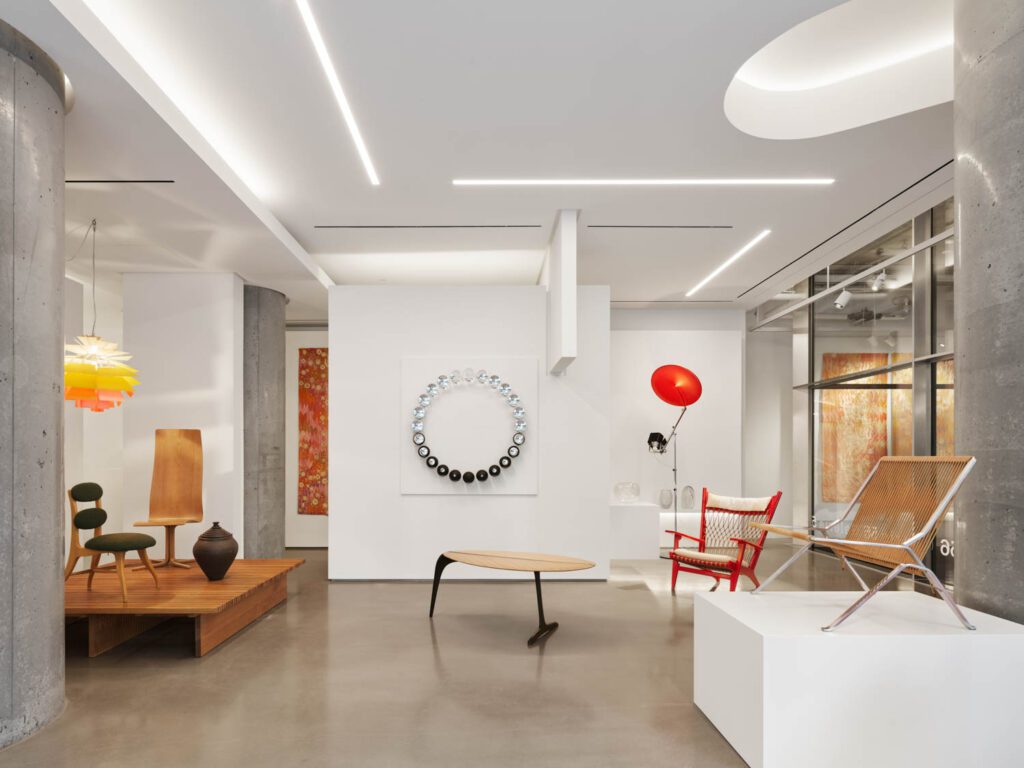 Lee Mindel's New Gallery in New York Showcases Rare Modernist Furnishings
The likes of Trudie Styler and Sting trust Lee Mindel's opinions about 20th Century design. An Interior Design Hall of Fame member inducted in 1996, he curates collectible modernism from leading Scandinavian dealers for his architecture clients. This fall, he also delivers a group of rarely-seen furnishings to a public stage in New York. His "Garden of Celestial Delights" exhibition opens the new Galerie 56, a Lower Manhattan project space right downstairs from his own apartment, in the "Jenga" tower by Herzog & de Meuron.
Just before the pandemic, Mindel purchased the gallery's then-unfinished storefront—partly as a service to his neighbors in the tower. "We didn't want it to become a nail salon," he laughs. Workers have continued to toil, assembling and mirror-polishing the developer's monumental outdoor Anish Kapoor balloon sculpture amusingly squashed under a corner of the tower. New floor-to-ceiling gallery windows practically bring the Kapoor inside: one more precious object on display.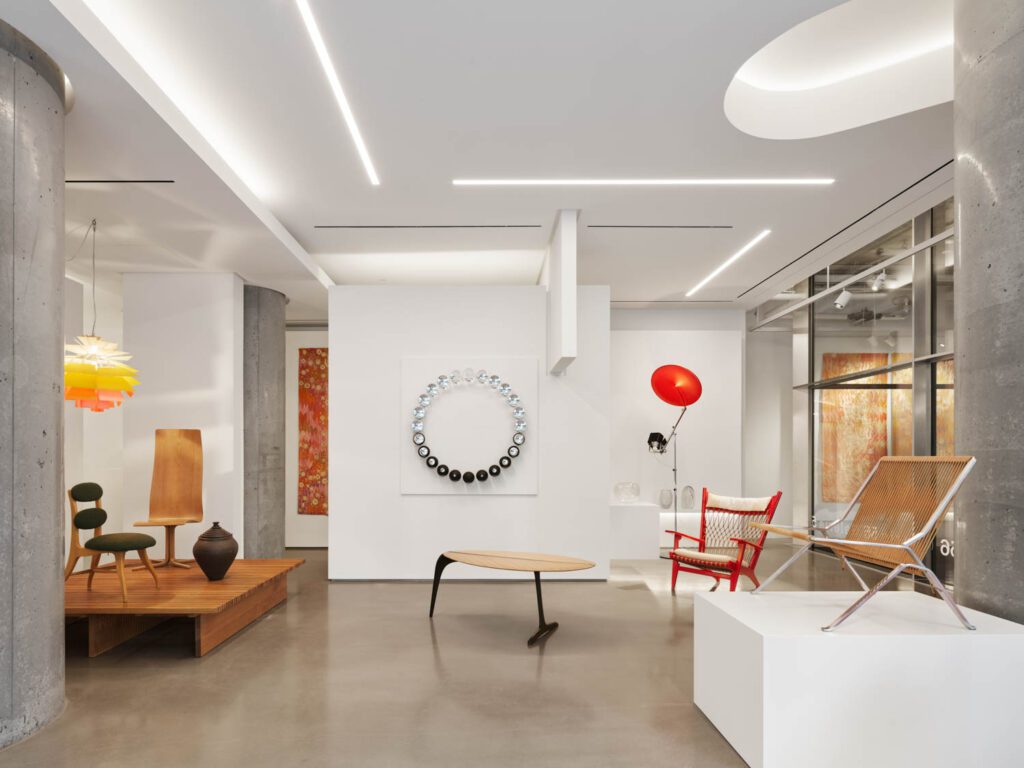 "We're like a museum for the street," Mindel says, noting QR codes in the windows that link to descriptions of his inaugural exhibition. Highlights include a rare 1956 Alvar Aalto laminated sculpture in oak, birch, and bronze. A 54-inch Spiral ceiling lamp by Poul Henningsen is one of only five manufactured in 1963. Kallemo designer Mats Theselius upholstered his 1990 Aluminum Armchair in a striking birch-bark basketweave. Almost everything came from Paul Jackson of Jacksons in Stockholm and Ole Høstbo of Dansk Møblelkunst in Copenhagen.
This show runs only through November 14, but Mindel promises a fascinating follow-up illuminating the inspired connection between Isamu Noguchi and Charlotte Perriand. Meanwhile, the gallery remains flexible, thanks to projection and audio infrastructure allowing its temporary configuration as a conference room for large meetings with Shelton Mindel corporate clients. 240 Church Street.