Milliken Celebrates Mid-Century Design with Surf-Inspired Floor Covering

Sponsored by Milliken

Originating in Polynesia and embraced by Hawaiian culture, the act of surfing was considered a spiritual and ritualistic part of daily life, a way to connect with nature. Eventually reaching the West Coast, the surfing phenomenon became a counter culture by the post-war 1950's in California.
Designed by Susan Fitzgerald, the Kai Collection from

Milliken

pays homage to the classic American surf culture of the 1950's and 1960's. The series of graphic mid-century designs incorporates fluid shapes that transition from dense to dissipating, much like the incoming ocean tide. Clean and modern lines are paired with textures of Polynesian bark cloth, creating a harmony of patterns with various treatments.
Three patterns interpret iconic symbols of the surfing counter culture with a range of scale and texture. Tapa, inspired by traditional Polynesian bark cloth fabric, provides a small-scale, near solid pattern. Nalu, meaning 'to surf,' features a mid-scale wood grain aesthetic inspired by the woodie wagons surfers often drove to the California shore. Fin, inspired by the fin of a surfboard, offers a bold statement piece with color vibes, which allow multi-color customization in a standard collection.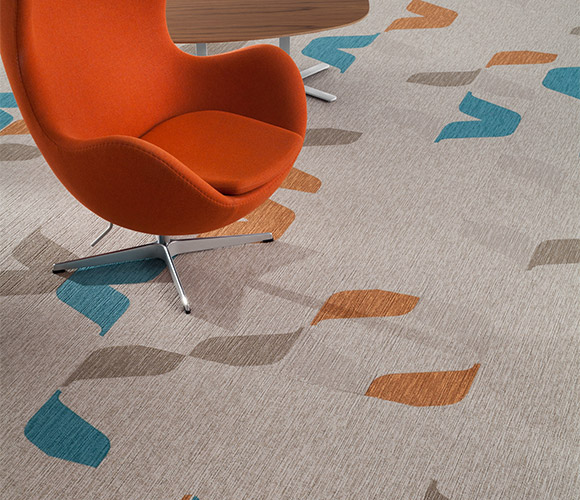 The mid-century aesthetics of Kai are modernized through industry-leading sustainable qualities. A PVC-free cushion backing extends the carpet life by up to 40 percent, and the collection is carbon neutral, thanks to the carbon-negative certified Milliken family of companies. Additionally, Kai carries an Environmental Product Declaration, Health Product Declaration, Declare label, and is certified to NSF 140 and SMaRT – the most strenuous environmental achievement for a product.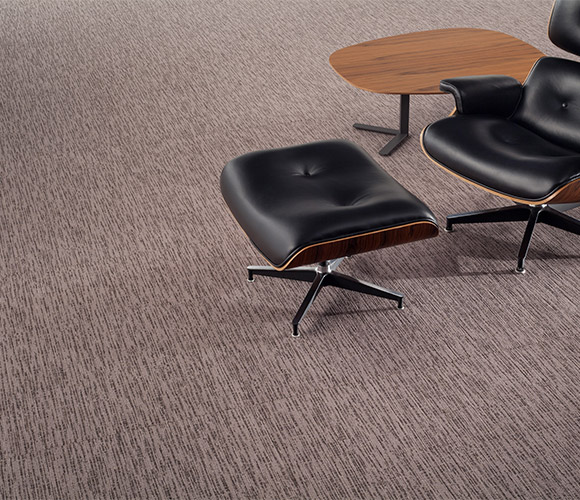 "Floor covering should enhance the individual story of an interior environment," comments Bob Hutchison, vice president of global design for the Milliken floor covering division. "Free-flowing organic patterns, such as Kai, invite those who experience it to be free in their own unique adventure."