NeoCon: Marketscape
Designer: Ichiro Iwasaki for Arper
Product: Pix
Standout: Available in all colors of the rainbow, the family of ottomans by the Iwasaki Design Studio founder is intended to trigger playful, improvisational compositions.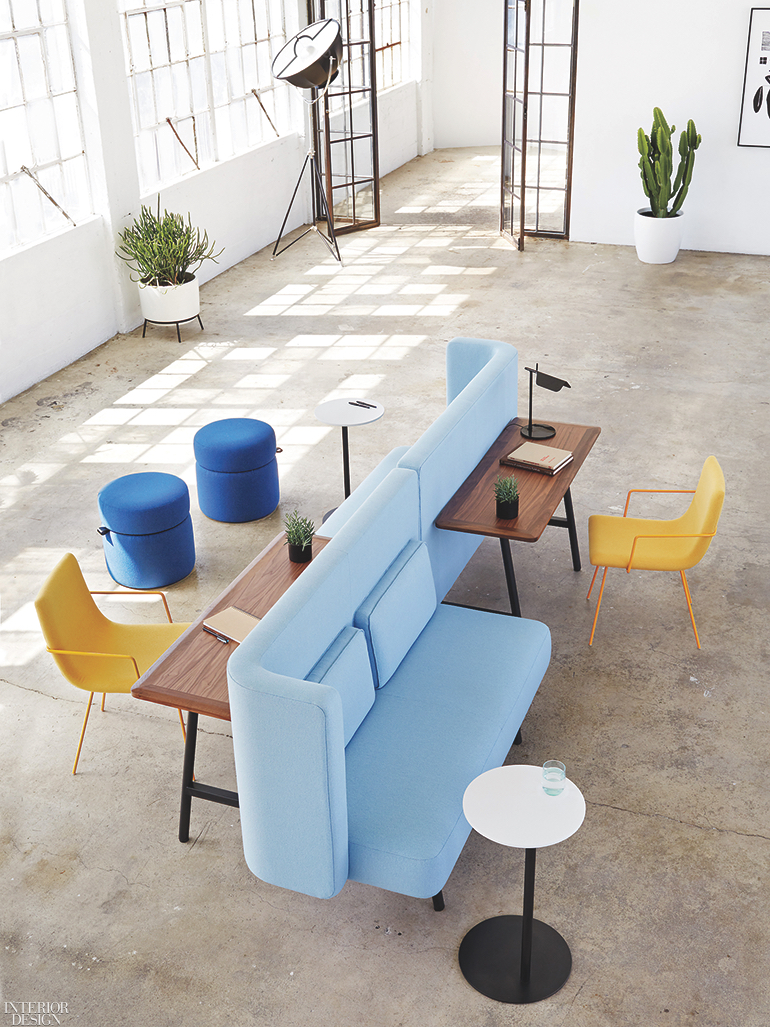 Designer: Brian Graham for Martin Brattrud
Product: Medinah
Standout: Contoured sofas by the Graham Design creative director gang back-to-back to save space, giving surfaces and ancillary seating ample room to roam.
Designer: Jasper Morrison for Emeco
Product: 1-Inch Reclaimed
Standout: There's a sustainability quotient backing the chair's graceful stance: Its mix of wood fiber and polypropylene is made from 90 percent postindustrial waste.
Designer: Patricia Urquiola for Haworth
Product: Maari
Standout: The Interior Design Hall of Fame member's go-anywhere, do-anything walnut-leg chair boasts an injection-molded shell offering both flexibility and support.
Designers: Ronan and Erwan Bouroullec for Vitra
Product: Cyl
Standout: Effortlessly straight­forward frames in solid oak lend a natural, handcrafted aesthetic to the French brothers' expansive, whole-office collection.
Designer: Naoto Fukasawa for Plank
Product: Land
Standout: The rotationally molded plastic seats in neutral or bold shades give a graphic kick to outdoor spaces, but their sculptural shape works equally well indoors.
Designer: Marc Newson for Knoll
Product: Newson Aluminum
Standout: Turnabout is fair play as the designer riffs on Ludwig Mies van der Rohe's 1930 Brno sled chair by reversing the cantilever's direction and rendering it in die-cast aluminum and polyester-elastomer mesh.
Designer: Keith Melbourne for Darran
Product: Bota Island
Standout: The former aerospace engineer's spirited group of ottomans in three sizes delivers 360 degrees of pert perching space for working solo or collaboratively.