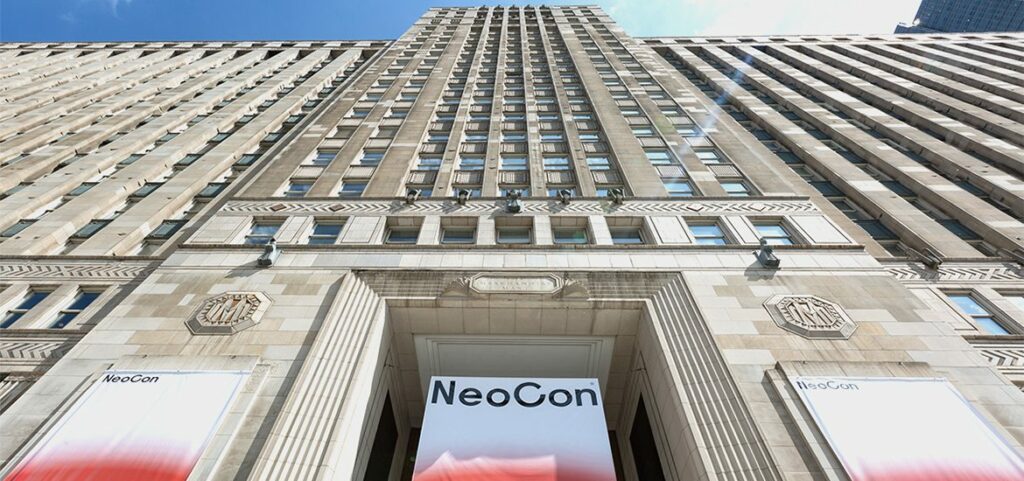 Prep For NeoCon Like A Pro With The NeoConversations Podcast
NeoCon, the A+D industry's leading commercial design event, is just around the corner. But how do you prepare for three days of walking the floor, seeing hundreds of products, and perusing seemingly infinite programming with 45,000 other attendees? NeoConversations, a podcast from the SURROUND Podcast Network and hosted by Amy Devers, aims to give NeoCon newcomers and veterans alike all the need-to-know information to get the most out of their NeoCon experience.
In the first episode of NeoConversations, Devers chats with AJ Paron, executive vice president and design futurist at SANDOW Design Group, as well as Lindsey Martin, director of NeoCon marketing, to get the inside scoop on maximizing time and energy at the big event. Use these tips to get ready for NeoCon (kicking off on Sunday, June 11 with Interior Design's 10th annual HiP Awards) June 12-14 at THE MART in Chicago.
3 Tips and Tricks to Prepare for NeoCon 2023
1. Have a Strategy
Do your homework before getting to the show. Determine who you want to see, where they are, and make a rough schedule for yourself, but don't forget to add a bit of extra time in for conversations with friends and colleagues. Depending on what you're working on, consider scheduling out the most relevant showrooms to explore and leaving some time for unplanned opportunities.
2. Comfort is Key
According to Paron, "It's all about the shoes." With floor upon floor of showrooms to see, make sure your shoes are walk-friendly. When you need a respite, visit SANDOW's DesignScene lounge created in partnership with 3form on the 11th floor of THE MART. Here, you can rest your feet while watching Interior Design's editors in action as they create the NeoCon ShowDaily newspaper, explore Metropolis's Sustainability Lab, plus listen in on roundtables and meet the emerging designers that are part of SANDOW's First NeoCon program in partnership with THE MART.
3. Divide and Conquer With Your Team
While scheduling is important, don't discount built-in flexibility: Work with your colleagues to divide and conquer visiting showrooms and activations on display.
Need more options for access? The show's various programs can be tapped into a number of ways. "We have design tours. We have workshops. We have CEUs; just so much to offer, and we do it in different formats so that you can see them on site if you register for them, [or] livestreamed. And many of our programs are on demand for 60 days after the show," shared Martin.
For more practical tips on attending NeoCon and a look behind the scenes of the event, listen to the NeoConversations podcast on SURROUND.
---
See SURROUND at the NeoCon Podcast Studio
SURROUND is hosting the NeoCon Podcast Studio on the first floor of THE MART in a space designed by SnapCab, where they will be recording new episodes of member shows all week. Stop by to see the team in action—and maybe even make a guest appearance on an episode of NeoConversations.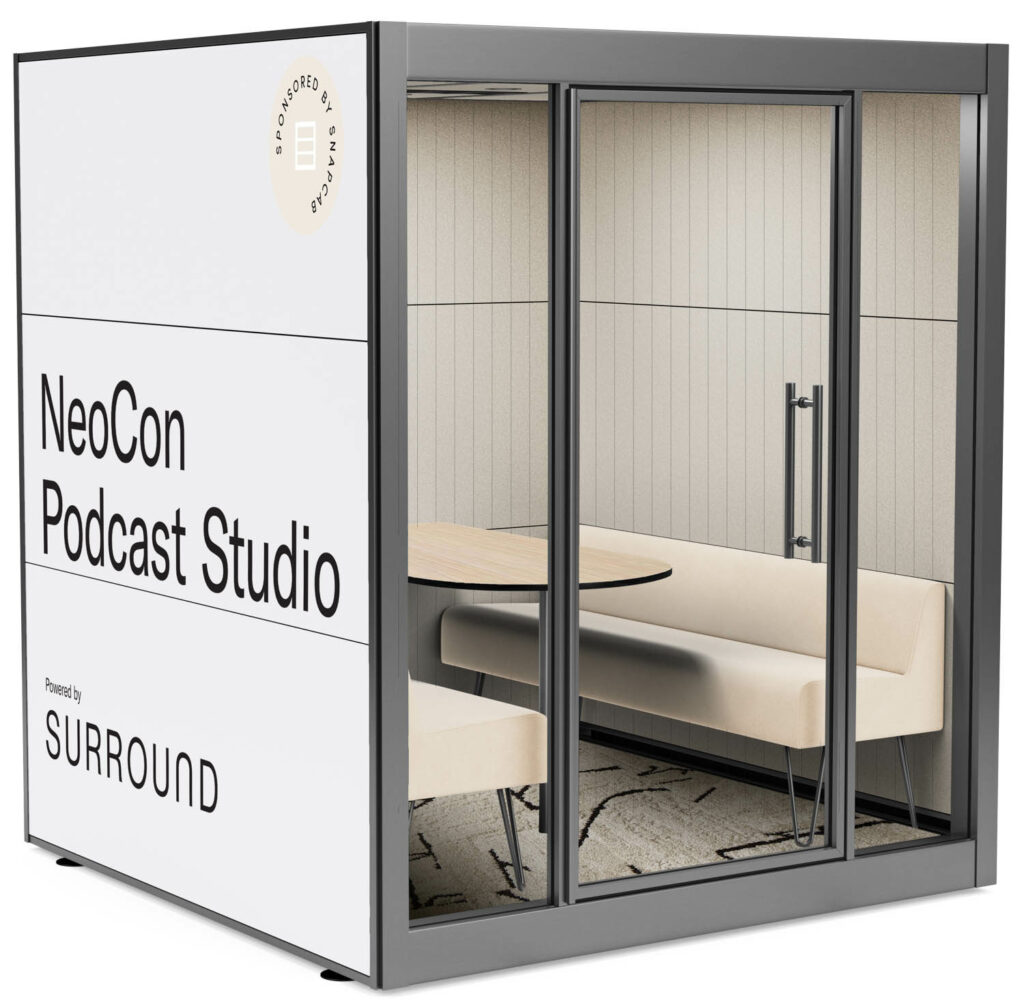 ---