Who's On the Move in Architecture and Design This Fall?
Fall marks a time of transition, heralding in a slew of promotions and movement within the architecture and design industry. From Gensler's appointment of the firm's first global co-chairs to a new chief creative director at Flos, don't miss the newest additions at today's top firms.
Design Industry News: Who's Making Moves?
After nearly 20 years of leadership, Andy Cohen and Diane Hoskins will transition from their roles as co-CEOs to become the firm's first global co-chairs. As part of a planned succession strategy, Cohen and Hoskins welcome a new generation of collaborative leadership, naming Julia Simet and Jordan Goldstein as incoming co-CEOs to lead the firm's day-to-day operations, effective January 1, 2024. Goldstein and Simet each bring over 25 years of leadership to their new roles. They currently serve as co-firm managing principals, splitting responsibility for the firm's U.S. and international regions. As co-CEOs, they will manage Gensler's day-to-day operations across the firm's 53 global offices and 33 practice areas, oversee more than 3,500 client relationships, promote a culture of diversity and inclusion for over 6,000 Gensler people globally, and maintain standards of innovation and design excellence.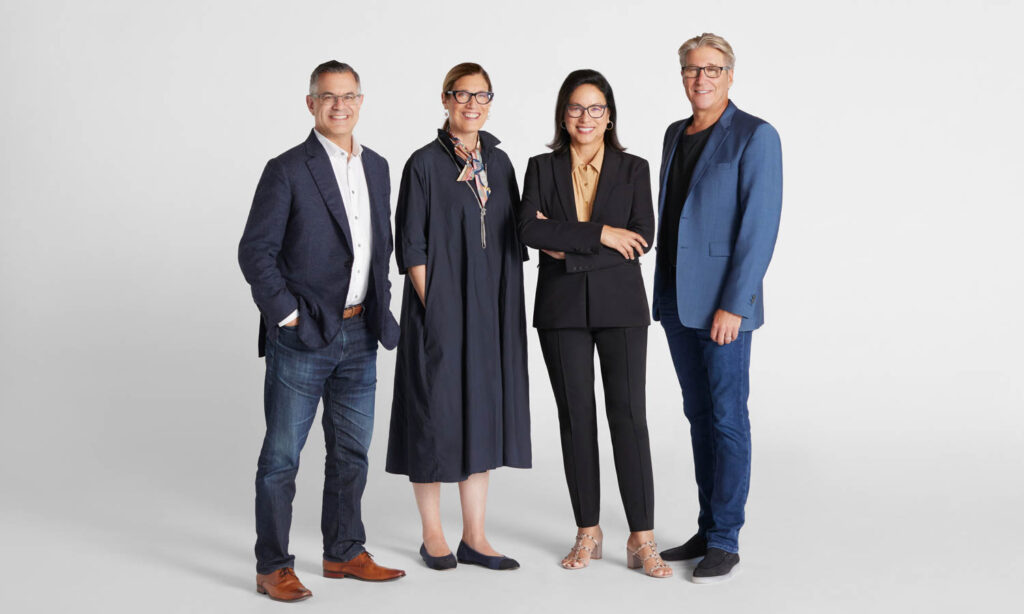 Atlanta-based luxury interior design firm Sims Patrick Studio has announced six new team members, comprising two leadership, one administrative, and three design roles. They are: Stephanie Head and Katrina Garcia, design directors; Philip Zein, design lead; Jake Schibi, technical lead; Ansley Kaase, project designer; and Nicole McCrimmon, studio coordinator.
The Dallas studio of Perkins&Will has made two new additions. Eurico Francisco has joined as design principal and Amber Wernick as director of practice development. Francisco has an extensive portfolio that includes healthcare, government, academic, research, hospitality, multi-family, and mixed-use facilities. Amber Wernick is an award-winning interior designer who worked for Perkins&Will between 2008 and 2015.
Casey Kent has joined the Austin studio of Perkins&Will as its new corporate and commercial, civic, and cultural practice leader. Kent will oversee project design and delivery for a diverse range of clients, including both public and private organizations while expanding the Austin studio's presence in the growing Central Texas region. In recent years, Kent has focused on commercial projects for clients such as Hines, Vantage Data Centers, Interpublic Group, Google, USAA, Cloudflare, and Unico Properties.
Additionally, the firm has opened a studio in Philadelphia, a move that grows its northeastern US practice. Leadership of the Perkins&Will Philadelphia studio will include regional managing director Bill Harris; managing director Robert Clemens; and health practice leader Laura Morris. The local Philadelphia practices will closely collaborate with Northeast regional teams in New York, Boston, and Washington, D.C., and will leverage the firm's global expertise to respond to the unique design challenges faced by clients in the greater Philadelphia area.
The multidisciplinary architecture, design and planning firm SGA has made the addition of a director of sustainable design in the Boston office. Sadaf Jafari has a decade of experience in both architecture and engineering fields, with successes in maximizing energy-efficiency strategies, implementing energy modeling, and ensuring code & certification compliance. The addition furthers the firm's commitment to improve the built environment.
Jane White has joined Legrand in the newly creative role of chief diversity and engagement officer for Legrand, North and Central America. She will be a part of the executive staff and will lead efforts to attract, retain, and develop a diverse and highly engaged workforce. White brings over 25 years of experience, notably serving an instrumental role for several groups including LNCA's Employee Resource Groups (ERG) and the Black Professional Network ERG.
Bridget Lowe has been appointed chief marketing officer at Multistudio, working out of their Kansas City studio. She brings 15 years of strategic and creative marketing expertise across design, architecture. In her role she will operate as a member of the leadership team and will oversee the brand's marketing, creative, consumer insights, and holistic communications. Lowe previously served as a principal and director of marketing for the Americas at Populous, where she oversaw marketing, communications, public relations, and business development.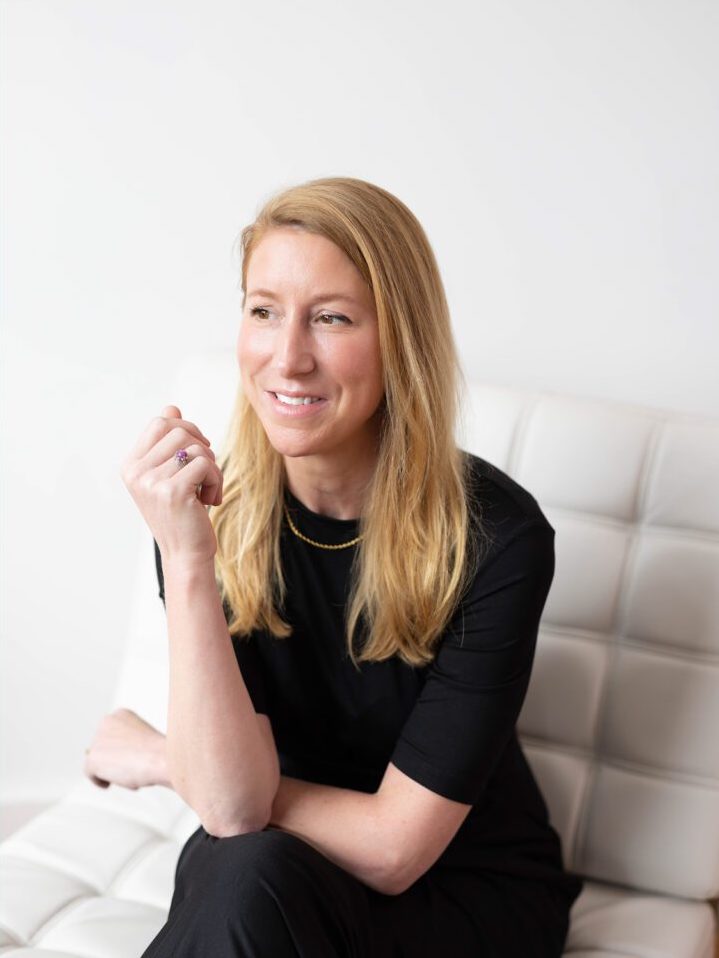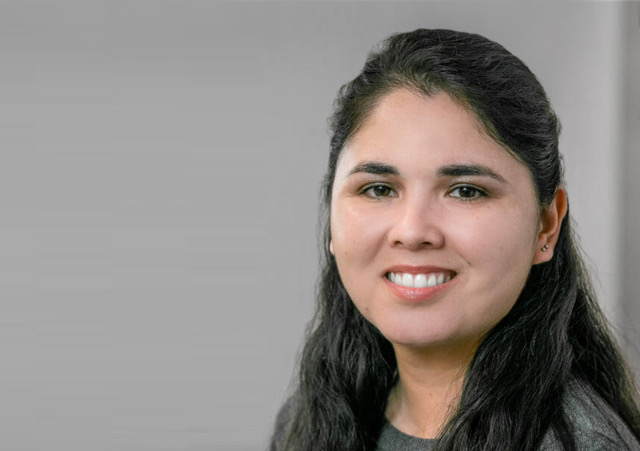 Natalie Ruiz has been appointed associate principal of luxury multifamily residential and senior/later living at WATG, a leader in luxury hospitality design. Ruiz joins WATG as an industry expert within the multifamily and senior/later living sector.
HOK has added senior design leaders in several of their studios. The new appointments are Ryan Barnes, director of design, interiors for the Denver and St. Louis studios; Marianne Weiss, director of design, interiors in the firm's new Boston studio; and Alia Centofanti, director of design, interiors in London.
The Danish lighting object manufacturer Pandul is now a part of Carl Hansen & Søn. The company's operation will continue unchanged in the new set-up, and Carl Hansen & Søn will continue distributing Pandul's lighting fixtures through existing sales channels. The Pandul collection consists of iconic lighting objects designed by master architects Hans J. Wegner, Erik Magnussen, Henning Koppel, and Jørgen Gammelgaard.
Ray Brower has joined Perkins Eastman as principal in the firm's Washington, D.C. studio and is now part of the firm's healthcare practice. Brower is an expert in strategic facility planning, pre-design operational planning and programming, medical planning, and project management with more than 40 years of experience. Select projects include the Jefferson Health system-wide master plan in southern New Jersey, Brooklyn Hospital Center in Brooklyn, NY, and MedStar Washington Hospital Center in Washington, D.C.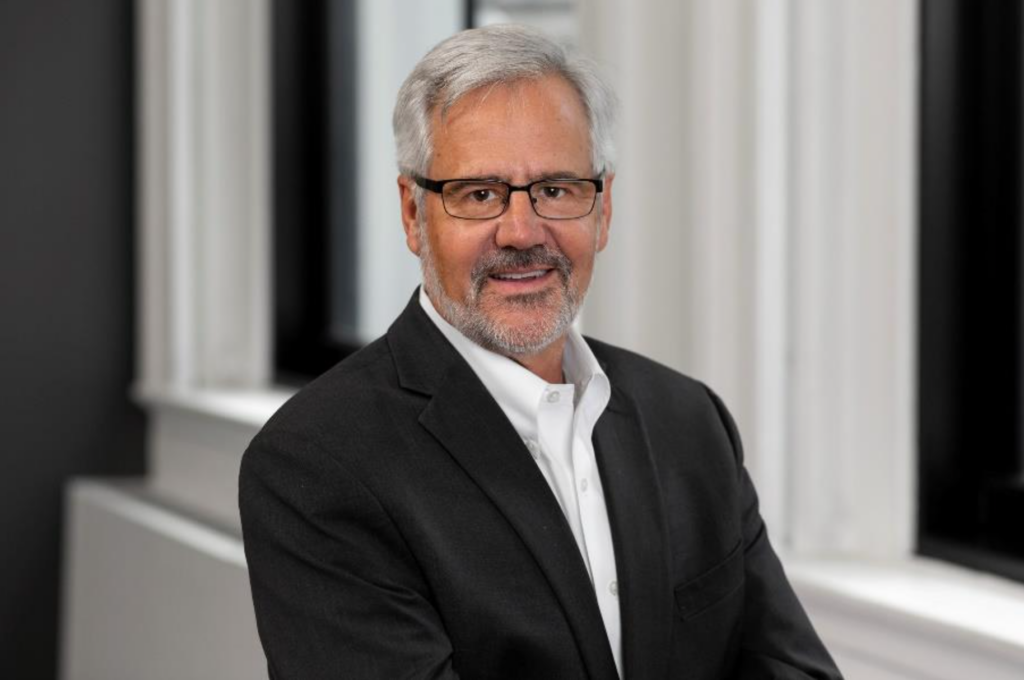 NYC-based architecture and interior design firm Spectorgroup announced three new hires. They are: Sefako Ketosugbo as senior designer, Olivia Holub as senior architect, and Sol Seong as intermediate designer.
HBA has promoted Sarah Hullinger and Brian Schaer from senior project designers to associates in San Francisco and Atlanta. Hullinger has more than two decades of experience in hospitality, commercial and residential design, with 10-plus years at HBA San Francisco. She has contributed to the success of recent projects such as Elusa Winery at Four Seasons Resort and Residences Napa Valley and The Lodge at Pebble Beach. Schaer has spent the majority of his 24-plus-year design career immersed in the world of luxury design, working with many of the industry's most esteemed brands, operators and clients. is project history includes Fairmont Baku, Flame Towers in Azerbaijan; The St. Regis Abu Dhabi; and the former BLT Prime by David Burke in Washington, D.C.
Maureen Carley-Vallejo has joined the team at Array Architects, a leading healthcare design and architecture firm. She is an award-winning industry leader with over 30 years' experience, and her work has been selected for INTERIOR DESIGN'S Best of Year Awards.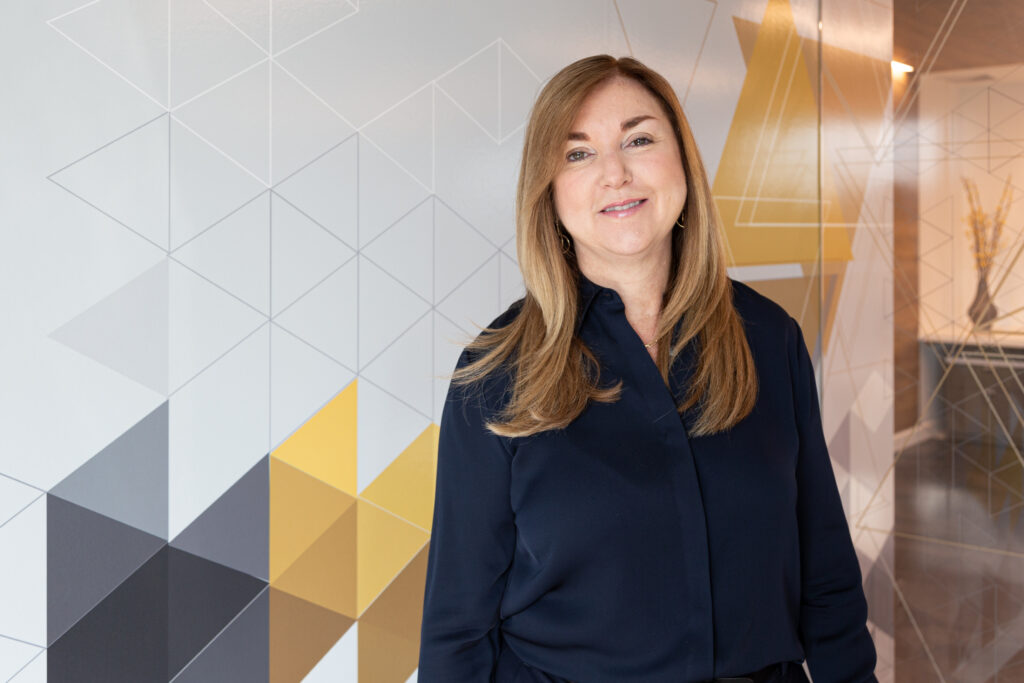 Arte USA, a division of Belgium-based wallcoverings designer and manufacturer the Arte Group, has appointed Adriana De Martino to the newly-created position of area manager for the northeast territory. She will report directly to Bill Calhoun, the president of Arte USA and will be based in New York City. Prior to joining Arte, Adriana held senior positions with several European and American companies including Cosentino, DEDAR, Inc. and Zimmer & Rhode USA.
Carnegie has acquired the Xorel Artform manufacturing division of DFB Sales, Inc.—a leading New York based producer of interior finish products. This acquisition will give Carnegie end-to-end control of Xorel Artform from design to manufacture and distribution, allowing for an increase in overall production volume and expanded product options.
Julie Yurasek has been appointed international director of interior design at Michael Graves Architecture. Yurasek previously held the positions of senior interior designer and director at Michael Graves Architecture during her earlier tenure there, which began in 1996. She cites her work on the St. Regis Cairo at Nile Corniche in Egypt as one of her greatest accomplishments.
LSM Studio has promoted three new partners: Rebecca Montesi, Donnie Morphy, and Mario DeGisi. The three will work out of the firm's Washington, D.C. studio.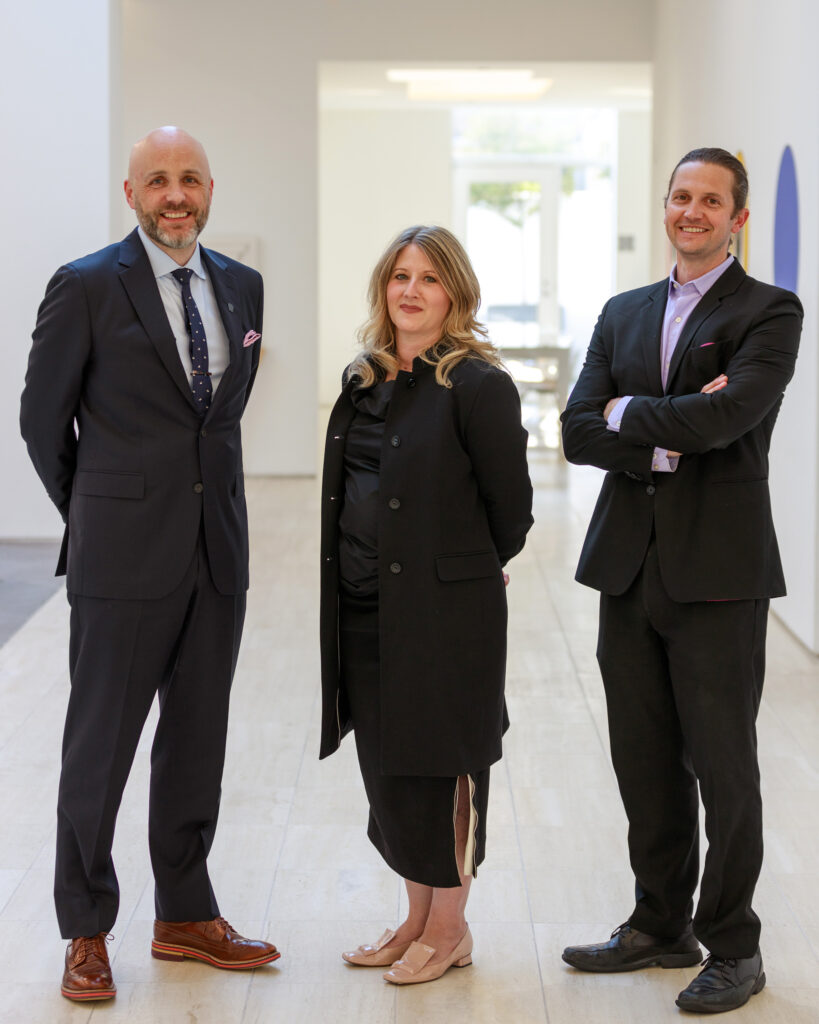 RAMSA has appointed two new partners and named a new CEO. The two new partners, Kevin J. Kelly and Kyung Sook Gemma Kim, will join an existing cohort of 17 esteemed partners. Lisa M. Matkovic, who previously served as chief operating officer, has been appointed to the role of CEO. Kevin joined RAMSA in 2011 and has supported the firm's growth across domestic and international markets. Leveraging his design expertise, he has managed several important projects in RAMSA's international portfolio, including numerous large-scale planning projects in China; the Kaplankaya Marina Village in Bobruk, Turkey; and the Kowloon Peak apartment complex in Hong Kong. Gemma has been with RAMSA for over 15 years, playing a key role in expanding the firm's international presence. She spearheaded RAMSA's entrance into South Korea, leading a signature corporate showplace in Seoul for one of the country's most prominent companies.
Springs Creative has acquired the Frank Cassata Design Archives that will now be part of their Baxter Mill Archive, making it the largest such design archive in the industry with more than 1 million fabrics, documents, and other design assets. The Frank Cassata Archive library specializes in traditional to modern designs, one-of-a-kind apparel and home decorative archives, as well as an extensive collection of over 700 wallpaper and fabric swatch books.
The British design brand Tom Dixon has announced the promotion of Henry Jones to the position of CEO. Jones previously served as managing director at HAY and senior vice president. Prior to HAY, Jones held the positions of European president and CEO at textile giant Himatsingka and global sales and marketing director at the renowned British brand designers guild.
Moody Nolan has hired Garfield Peart as director of operations for its Atlanta studio. Peart spent the first seven years in the United States Air Force where he honed his skills on active duty, specifically in military project management, working on a slate of international projects from Washington, D.C. to cities across Europe. Following active duty, Garfield remained in the Air Force Reserve, and after 28 years of service, he retired from the United States Air Force this past June. Garfield's portfolio of work largely consists of projects in aviation and government, industries he looks forward to championing in his new role.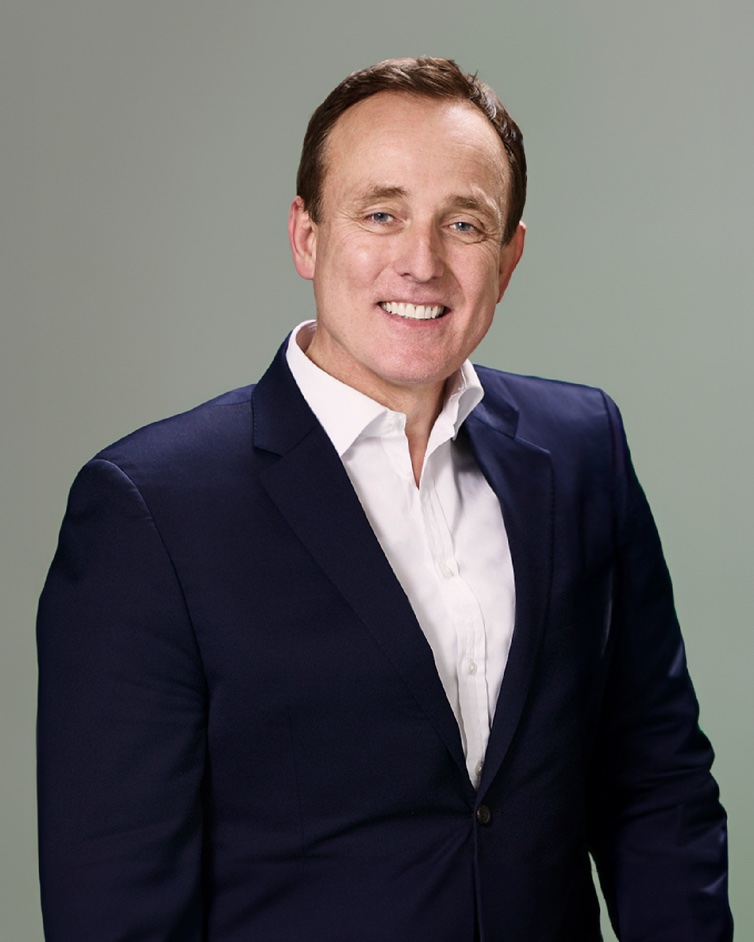 Keilhauer has announced the addition of two new leadership team members to their marketing department. Susan Anderson has joined the company as VP of marketing and customer experience, and Sarah Lostracco has joined as the new senior marketing manager. Susan joins Keilhauer from Mastermind Toys. Prior to Mastermind Toys, Susan spent almost a decade at P&G leading brands such as Pampers, Swiffer, and Crest. Sarah joins Keilhauer from McCann Canada, where she worked for over 15 years, most recently serving as Group Account Director for well-known organizations such as Petro-Canada and Suncor.
HLW has appointed principal and workplace sector lead Melissa Strickland as managing director of the firm's New Jersey office. Melissa will lead the Madison practice in strengthening and diversifying its portfolio of work with an increasing emphasis on agility, sustainability, and innovation, while continuing to cultivate the talents of its dynamic designers and consultants. She joined the team in 2017 and has overseen projects totaling millions of square feet for long-standing clients such as Prudential, Everest, and Kyowa Kirin, and recently completed a string of new headquarters spaces for organizations including Audible, Eisai, Integra and Kering.
At Kostow Greenwood Architects, Lena Dau-Ping Fan has been promoted to principal from associate principal and Gary Li has promoted to principal from associate architect. The two new principals bring extensive project and client experience to their new roles having worked closely with founding principal Michael Kostow and having benefited from the culture of design excellence and learning embodied in the firm.
Outdoor furniture solutions brand EMU Group has welcomed Enrico Cavallari as its CEO. extensive international experience in leading FMCG companies such as Colgate-Palmolive, Ferrero and Reckitt- Benckiser, where he held positions of increasing responsibility in marketing, sales and general management in Italy, Luxembourg, New York, Istanbul and London. In 2010, he returned to Italy for Technogym as Business Unit Director. In 2013 he worked with Axa, then came back to Technogym in 2017, where he was responsible for Technogym Home. In 2022, he became CEO of Tecno and Zanotta.
Barbara Corti has been named chief creative director of Flos. In the new role, she will she will set the creative strategy for the development of product lines in every division, as well as content creation strategies through all the brand's online and offline channels. Corti has been global chief marketing officer at Flos since 2017 and a member of its steering committee since 2019. She is the first person to take on the position, which until previously did not exist at Flos. Corti worked for more than 10 years as creative director in communication agencies and for seven years as creative director at Condé Nast Italia, as well as gaining experience as a consultant and mentor for various start-ups in the world of fashion.
Tommaso Baldini has been appointed CEO and managing director of the Belgian acoustic design brand BuzziSpace. Baldini will succeed Steve Symons, who will now act as President of the supervisory board. Tomasso will be responsible for overseeing the strategic direction of BuzziSpace and will work closely with Symons on product design direction. Genevieve Lemire, director of North America for BuzziSpace, has accepted the role of chief commercial officer.
Paolo Cravedi has been appointed vice president of wholesale. He will work alongside president and CEO John Edelman and chief operating officer Andrew McPhee to expand Heller's reach across North America. Cravedi is an experienced home, design, and lifestyle industry executive, with a track record of leading sales growth across various channels. Cravedi most recently served as president of Calligaris Group Americas, where he oversaw the management and development of the Calligaris Group's business in North, Central, and South America for their entire family of brands and in all channels, including wholesale. Prior to that, he held positions across a variety of top design and lifestyle brands including Moleskine America, where he worked as president, and Alessi U.S. as managing director for more than 10 years.
Talley Goodson, the founder of Felt Right, a company dedicated to providing transformative material solutions for both living and workspace environments, has joined Lingrove's board of directors. Prior to Felt Right, Talley served as the visionary leader behind 3form, Inc., a company that revolutionized the world of translucent resin architectural design materials. Under Talley's guidance, 3form garnered numerous industry accolades and recognition for its groundbreaking contributions to design, environmental sustainability, and social responsibility.
The national strategy, architecture, and design firm Vocon has announced the expansion of its New York team with workplace leader Wyett Baker. Baker brings more than 25 years of experience in the design and construction of corporate, educational, and cultural projects nationally. Prior to joining Vocon, Wyett served as an account leader and design manager specializing in large and complex projects at Gensler. His work spans the United States, and he has spent the last ten years working with some of the largest professional and financial service firms on corporate headquarters projects in the New York Metropolitan Area.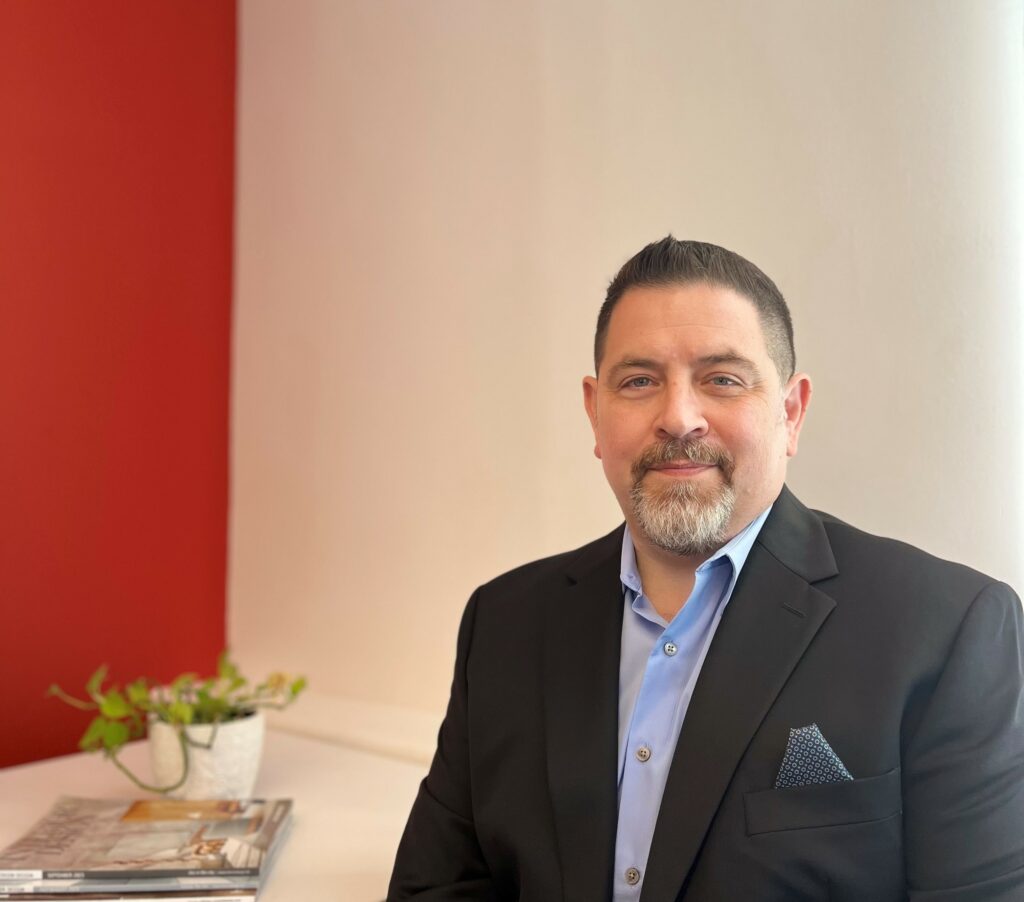 Alejandro Gala has been named TPG Architecture's newest creative director. Gala brings nearly 20 years of industry experience to his new role, including a global portfolio spanning the retail, hotel, commercial, and building repositioning market sectors. Having worked and traveled to over 65 countries, Gala is passionate about immersing himself in different cultures and uses this as the foundation for his designs. After spending many years in places where language presented itself to be a barrier, Gala naturally developed a visual communication skill set that he has since used throughout his career, showcasing design ideas through photos, drawings, and graphics.