An Architect's Escape in Córdoba Blends into the Landscape
A few hundred miles west of Buenos Aires, Córdoba is a bustling Argentine metropolis of nearly 2 million residents. It's there that discotecas play music late into the night and architect Pablo Dellatorre operates his namesake studio, which, over the last decade, has completed several large-scale projects for commercial and residential clients. A recent undertaking of his, however, is smaller and far from any urban buzz—with Dellatorre himself as the client.
Like many urbanites, Dellatorre dreamt of a peaceful personal sanctuary—"a creative refuge where I could immerse myself in the rituals of solitude," he says. He found it in a 2-acre plot in the Calamuchita Valley amid the woodsy foothills of the Sierras Chicas mountains, about an hour from the city, where he built a simple A-frame cabin, its dark facade of rauli, a native and locally sourced wood, "blending into the forest." Inside, the cozy 400 square feet are equally all natural. In the kitchen, for instance, floor and walls are planks of recycled Virapitá, a South American pine, benches are raw solid timber, and a pendant fixture has been crafted of plant trimmings from the property.
An outbuilding of sorts is similar. Dellatorre wrapped painted sheet metal in sticks and twigs to form a bird's nest of a shelter. If he's not in there meditating, he can be found around the campfire, sitting alone in contemplation.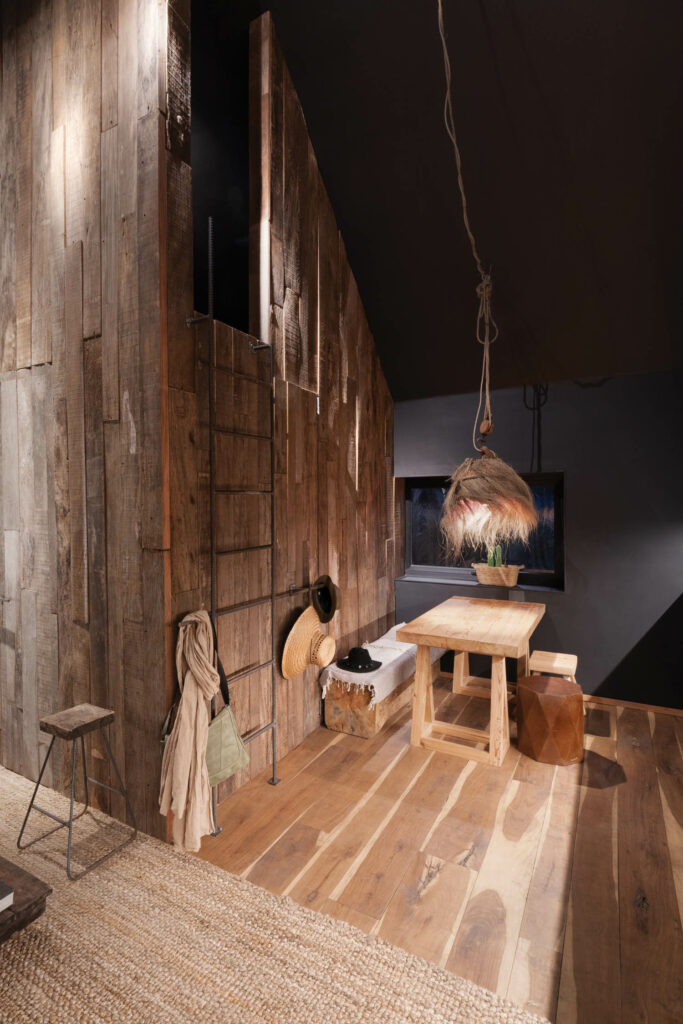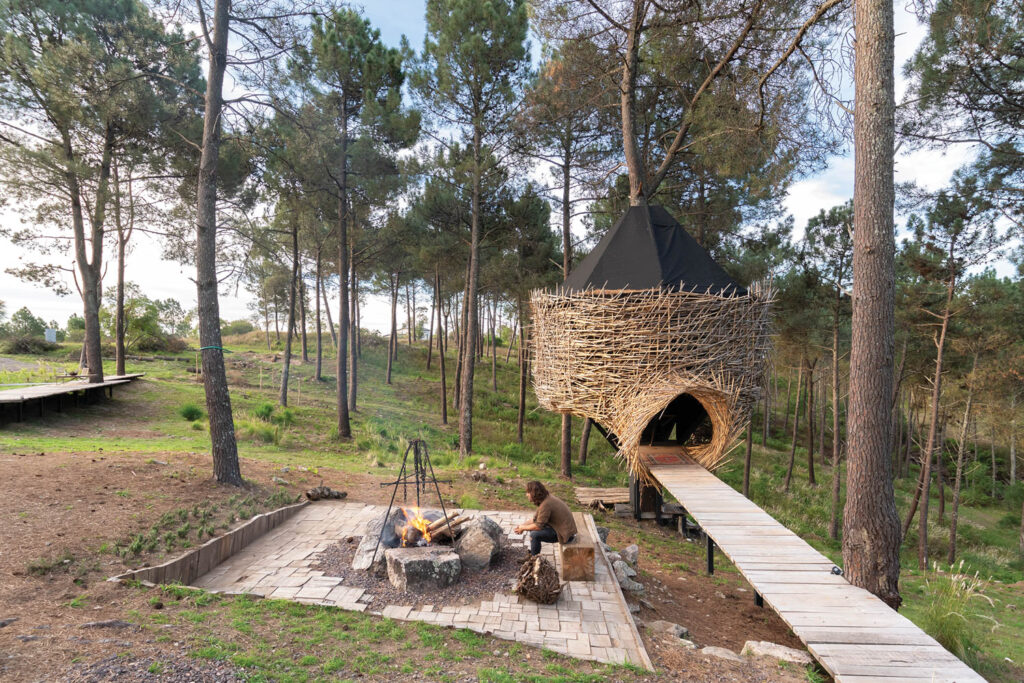 recent stories