Viva Magenta is the Pantone Color of the Year for 2023
Pantone's 2023 Color of the Year, Viva Magenta, invites a bold step forward with its dynamic red hue. Offering a window into "the Magentaverse," Laurie Pressman, VP Pantone Color Institute, introduced the color at Art Basel in Miami on December 1, describing it as "a brave and fearless red shade that pulsates, and whose exuberance promotes optimism and joy."
Crafting a new narrative for the year ahead, Viva Magenta encourages celebration, empowering onlookers to step well beyond the shells cultivated during the height of the pandemic. Rooted in nature—think: saturated cochineal petals used to produce natural dyes—Viva Magenta affirms a connection to the past while looking toward the future.
Pantone's Magentaverse palette features seven additional hues, from Gray Sand to Fields of Rye, that offer a subtle balance to the namesake crimson color.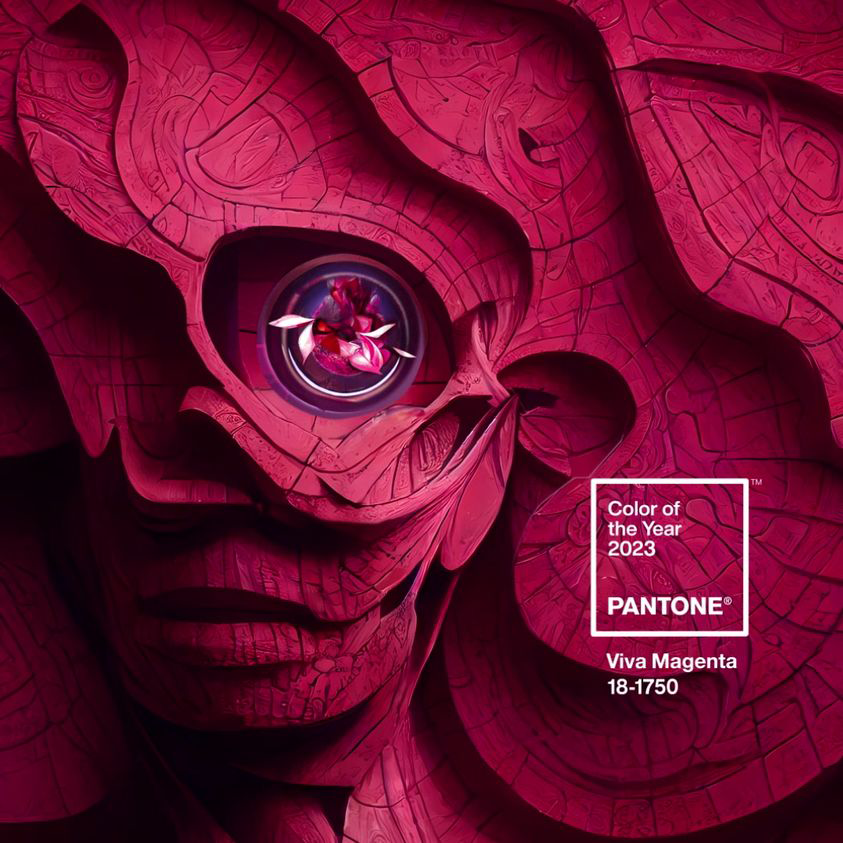 For the first time, Pantone created a fully immersive installation for its Color of the Year announcement in collaboration with Artechouse, enabling viewers to experience Viva Magenta in innovative ways. "Just as musicians use notes to evoke feelings, artists with color to effect the psych and elicit powerful emotions," shared Tati Pastukhova, cofounder and executive director of Artechouse, during the Pantone Color of the Year announcement. "The Pantone Color of the Year 2023 challenged us in new ways to conceive and execute an exhibition that highlights the color's remarkable sense of liveliness, energy, and exploration."
The digital installation, on display into 2023, enables visitors to explore Viva Magenta through various sensory experiences from videos to custom soundscapes. "Our goal was to make the visitor the protagonist of this experience, one who comfortable straddles the physical and virtual in our multi-dimensional world," Pastukhova adds. But you don't have to travel to Miami to see Viva Magenta up close. Tale a look at Pantone's Color of the Year for 2023 in the video below.