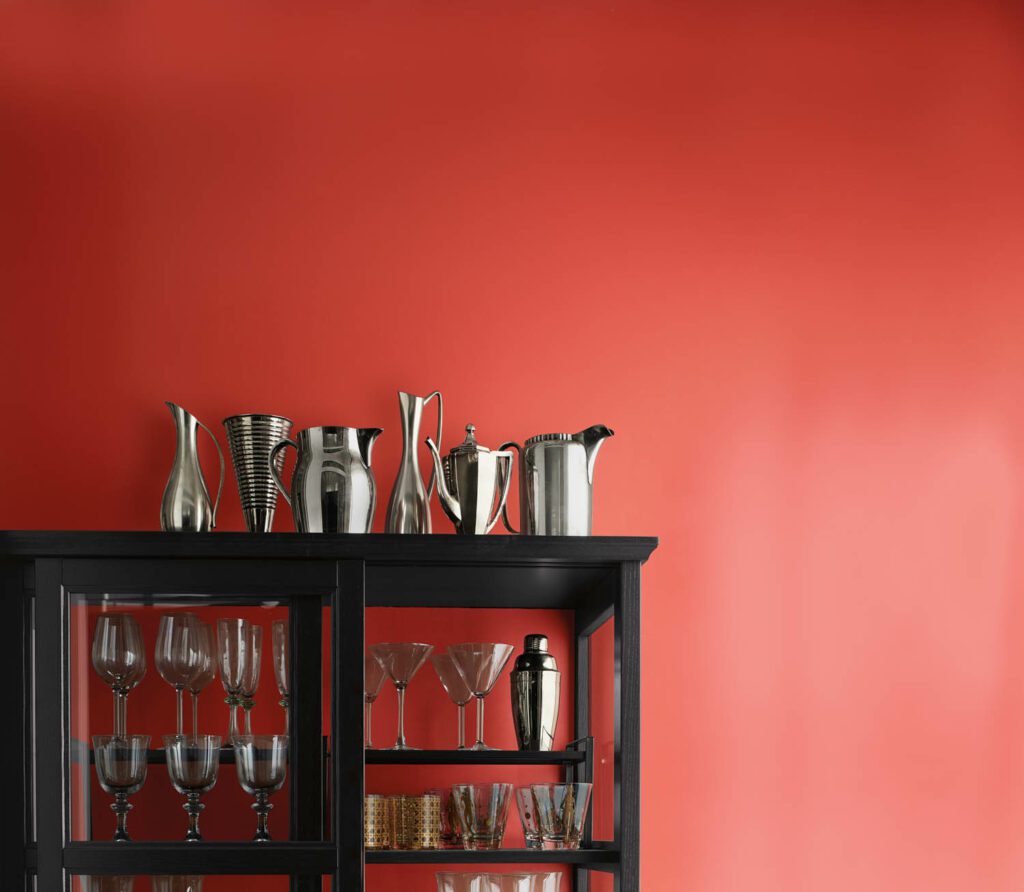 Benjamin Moore's 2023 Color of the Year Makes a Bold Statement
Move over subtle neutrals, the coming year calls for colors that energize, and instill a sense of confidence, at a glance. Just ask legacy paint brand Benjamin Moore, which recently unveiled its 2023 Color of the Year: a saturated shade of orange-red, Raspberry Blush.
"For 2023, we felt the need to bring upbeat energy to the home—a quality that Raspberry Blush can surely deliver," says Andrea Magno, director of color marketing and development director at Benjamin Moore. "This desire to bravely dive into color brings excitement and a new-found vitality that comes to life with Raspberry Blush and the rest of the Color Trends 2023 palette."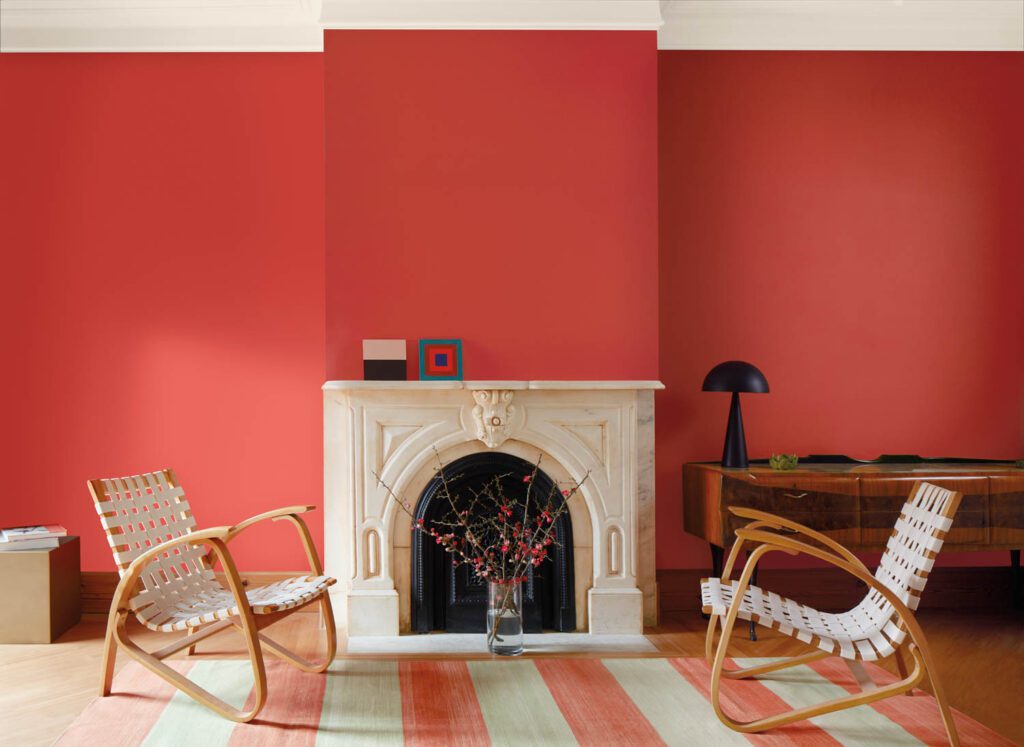 The brand's latest palette includes eight rich hues, from grounding Cinnamon to soothing North Sea Green. Though pops of color have long been a mainstay in hospitality environments, designers are increasingly tasked with enlivening residential interiors with unapologetically bold hues—and there's no end in sight. "Over the years we have seen a progression towards warmer, more saturated colors, and we have been drawn to corals and terracotta hues," Magno continues. "We felt that 2023 was the right time to highlight a dynamic, expressive color that takes people out of their comfort zones."
To commemorate this year's selection, Benjamin Moore enlisted electro-funk duo Chromeo to capture the upbeat and optimistic tone of the palette in an original song, aptly called "Raspberry Blush." The collaboration adds a dynamic, sensorial layer to the colorscape, emphasizing the role music and color play in self expression.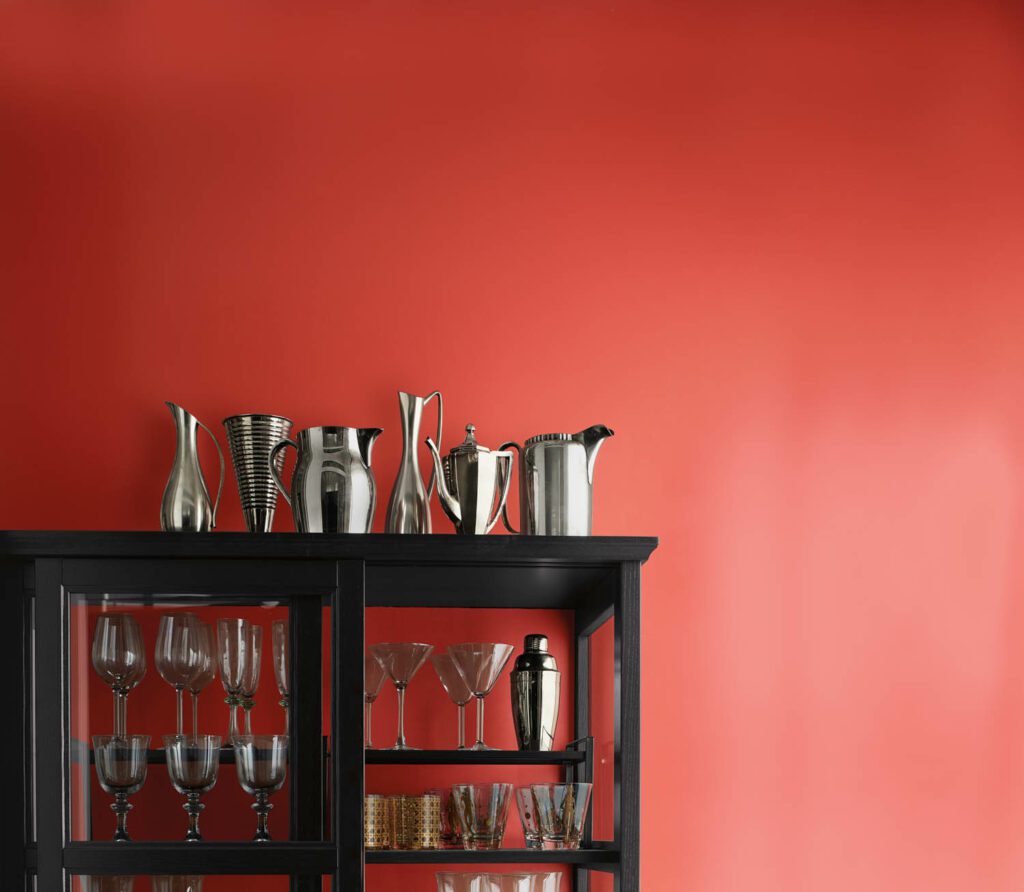 "This year, we explored the intersection of music, color and emotion with a bold palette that demands to be noticed," Magno shares. "Chromeo's song celebrates the confidence, charisma and enjoyment that both color and music can influence."
Explore Benjamin Moore's 2023 color palette through music in the video below, featuring Chromeo's latest hit.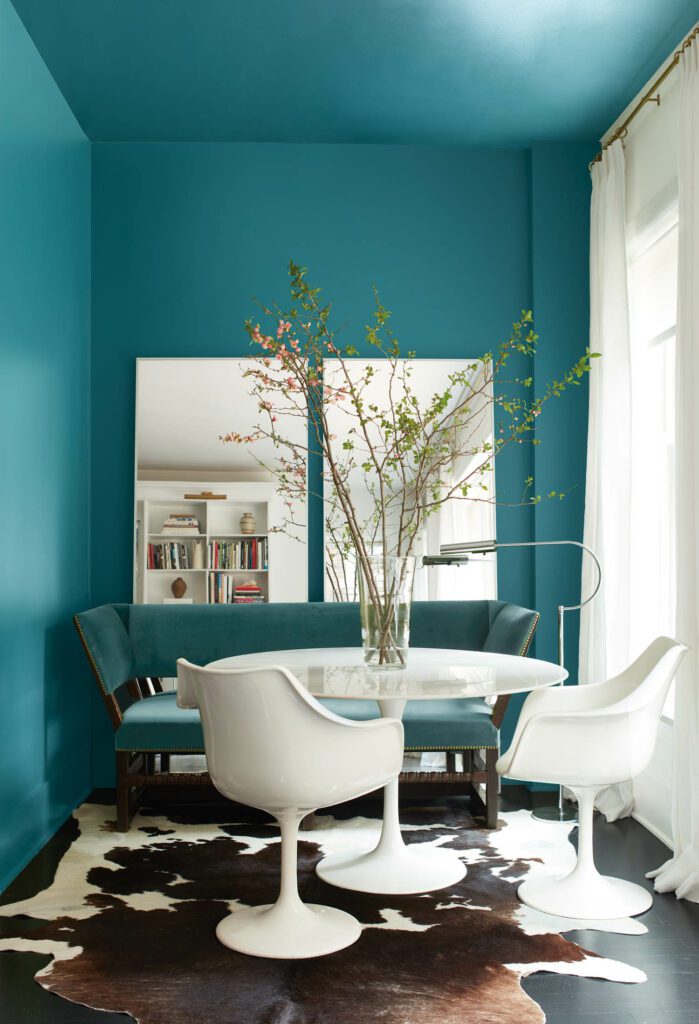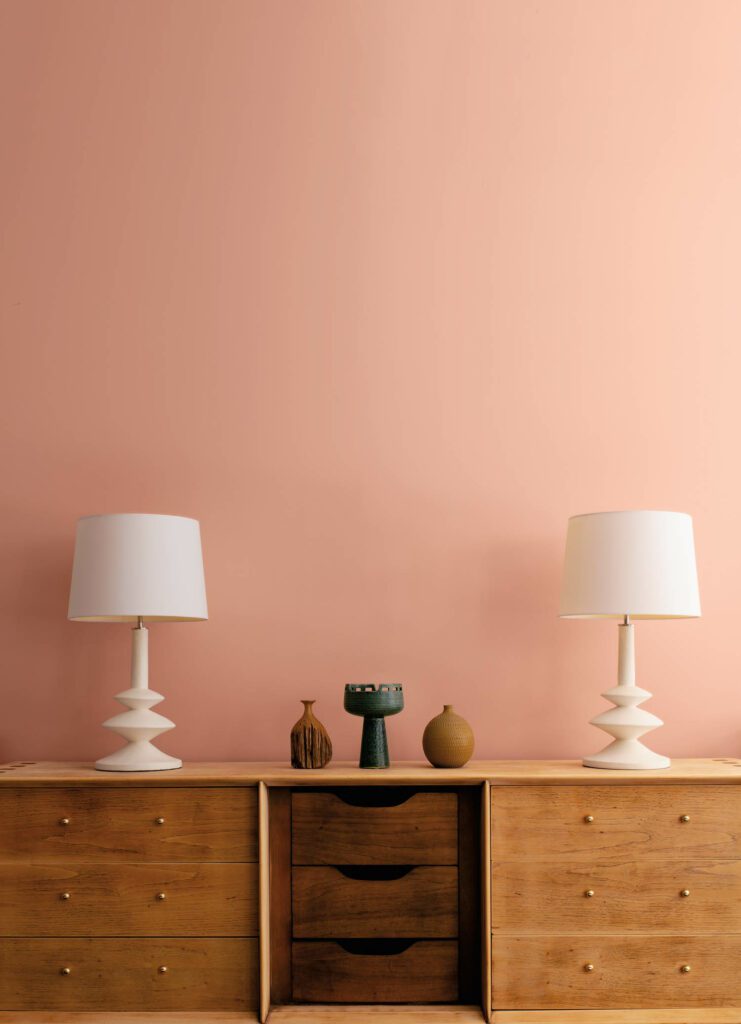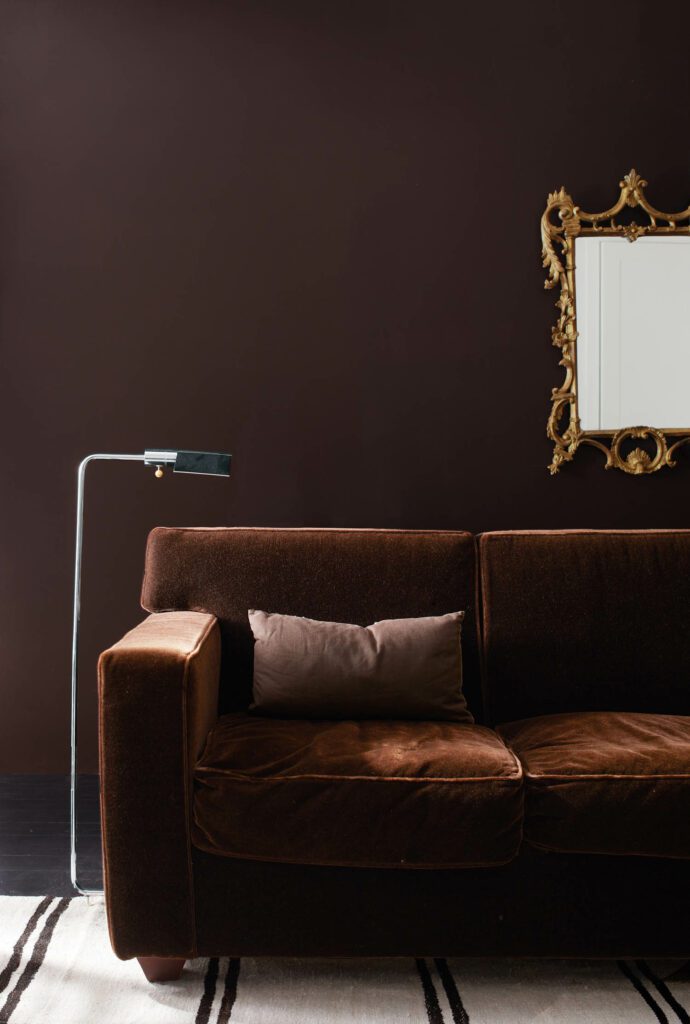 recent stories