Parsons and Poltrona Frau Award "WasteLess" Winner



"Piqnique" woven cases and placemats by Jenny Hsu was awarded first place.



In the third-annual collaboration between

Parsons the New School for Design

and

Poltrona Frau

, product design students were asked to focus on the theme "WasteLess" to craft pieces for the competition of the same title. The winning design, a woven portable picnic of sorts, came from Jenny Hsu.
Inspired by leftover scraps of Poltrona Frau luxury accessory pieces, 15 junior-level students at Parsons created products that promoted Zero-Waste Design initiatives. Second and third place went to Yuna Kim and Benjamin Billick. Though Hsu holds the title of winner, all three will be traveling to central Italy to visit Poltrona Frau's factory, where they will fabricate prototypes, which are said to be for Poltrona Frau's Atelier collection of objects.



"Miovino" wine glass tags by Yuna Kim received second place.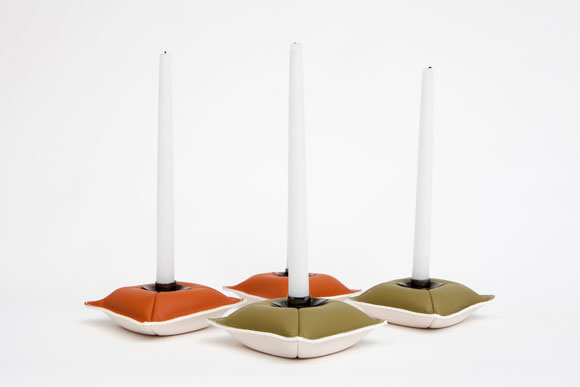 "Tuft" candle holders by Benjamin Billick received third place.



Andrea Ruggiero—a Parsons alumnus, an adjunct assistant professor in product design, and founder of

Andrea Ruggiero Design

— started the partnership with Poltrona Frau three years ago. Submitted designs this year included many items including a hand-crafted cigar box and colorful wine glass tags. Reflecting on the products at this year's contest, Ruggiero said of his students, "Our goal for the project was to involve students in the process of making and designing and impress the importance of process and investigation. It resulted in three winners who manipulated leather scraps in a creative and unexpected way."
All of the objects from the contest will be on view at the Poltrona Frau showroom (145 Wooster Street, New York) through June.

Photography courtesy of Parsons the New School for Design.




"Spirale" vase by Noemi Szalavari received an honorable mention.