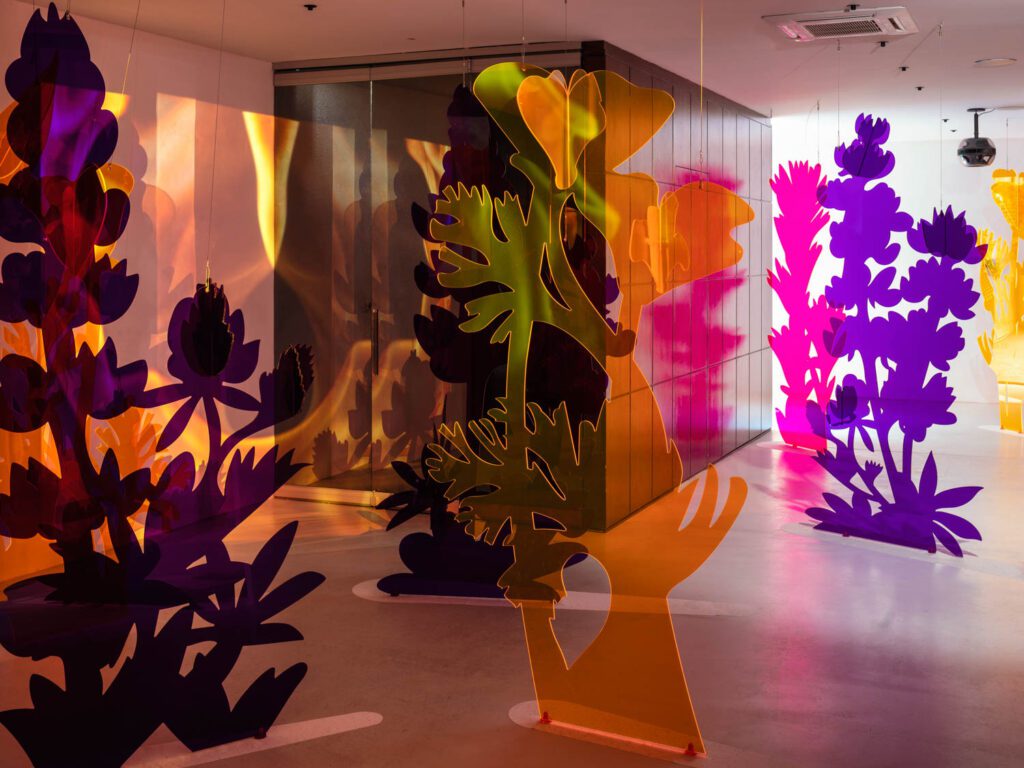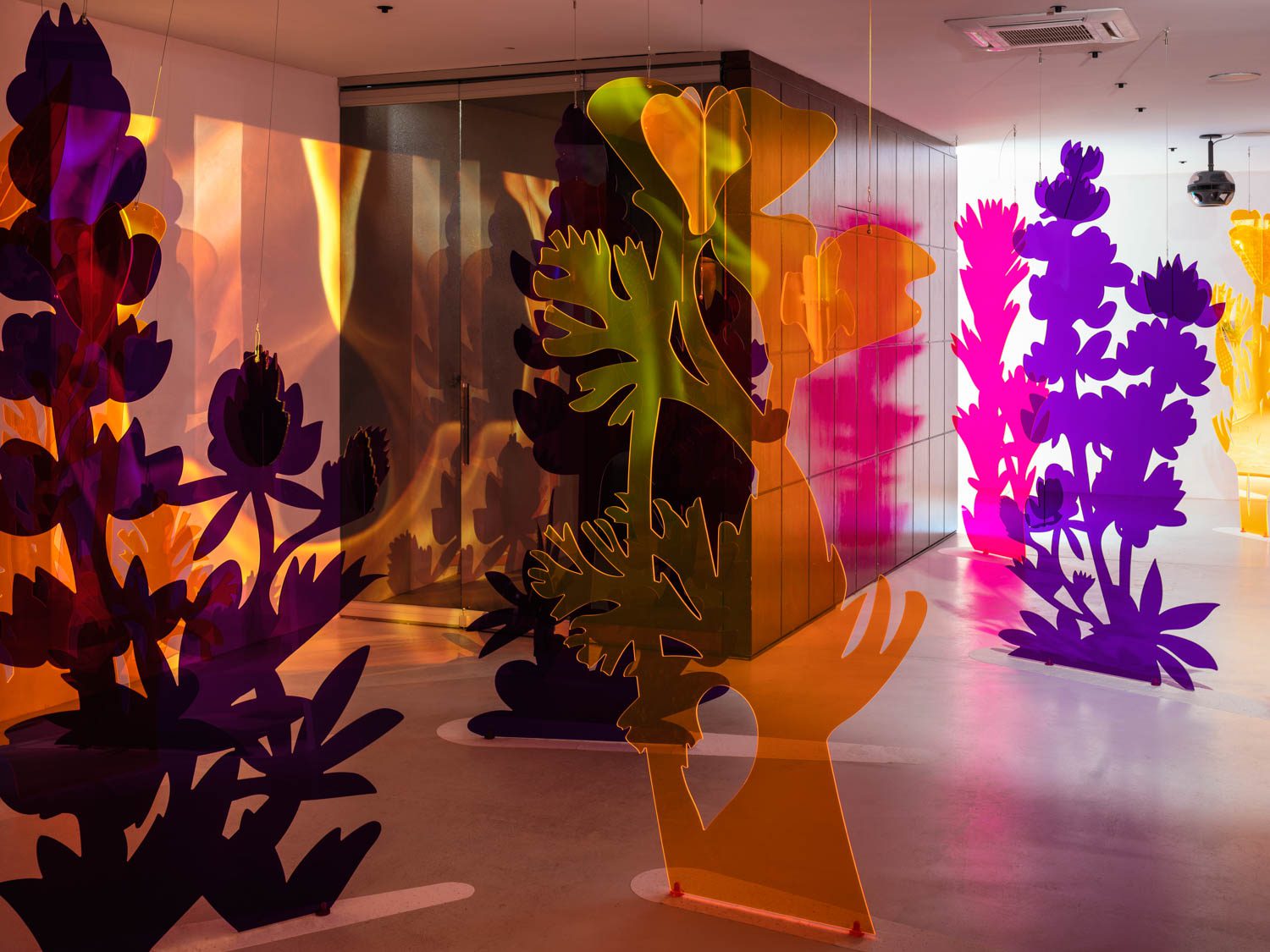 RIOS Brings Superbloom to Milan Design Week
The whirlwind that is Salone del Mobile brought a newcomer to the scene in the guise of a multi-sensory presentation. RIOS, the Los Angeles-based studio staked its claim at the international celebration of design and creativity with Superbloom, an interpretation of California's rare springtime phenomenon of wildflowers awash in the desert. Conceptually, the conceit was the very antithesis of its setting—super-industrial and often chilly gray Milan. The big idea was to bring a jolt of SoCal sunshine, nature, and frankly joy to the capital of Lombardy.
That's part of the why. Underlying the high-impact visuals, though, was RIOS's primary reason for participating. "We wanted to introduce ourselves to the European market as a multi-disciplinary firm through the vehicle of a fabulous installation, especially since this was the first Salone in a couple of years." Sebastian Salvadó, creative director and principal introduces the project as spokesman for the team also including CarloMaria Ciampoli and Simone Lapenta. Teamwork, in fact, was the name of the game. RIOS held a firm-wide competition with its internal jury selecting two proposals to be consolidated as the final project.
The immersive experience that is Superbloom unfolds through a series of three connected spaces—a foyer, courtyard, and exhibition room—within a private building housing the Simposio Design showroom in the Porta Romana zone of Milan, not far from Fondazione Prada. According to Salvadó, incidentally visiting Milan for the first time, it's a typical 19th-century building with an arched opening streetside transitioning to the courtyard and exhibition area beyond, all totaling 3,750 square feet.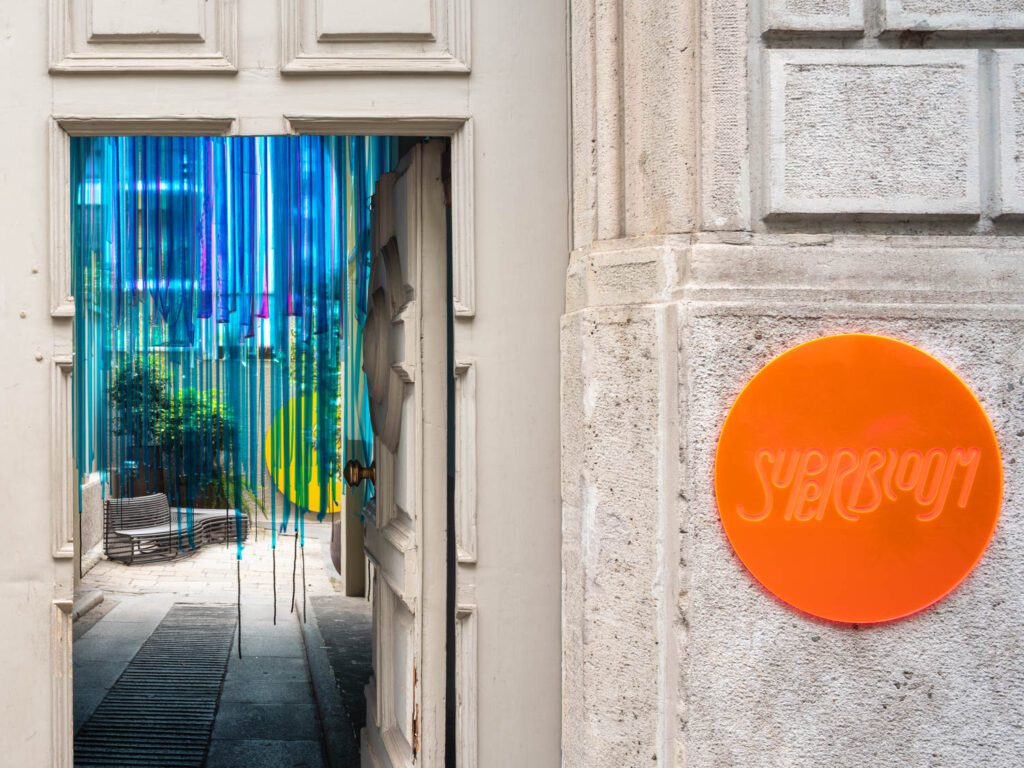 Named the Rain, Sprout, and Bloom rooms, the spaces sequence the course of the flowers' growth through nature. The Rain Room, blue to indicate water, presents as an open-air passageway filled with laser-cut vinyl tubes containing beads that release a customized scent. "Salty and earthy," says Saladó. In the distance, sunlight, as suggested by a painted yellow disk mounted on the courtyard's 10-foot-high wall, beckons to indicate propagation or sprouting as results of the rain. Design-savvy visitors can appreciate the area seated on custom benches designed with Janus et Cie. Finally, comes the piece de resistance. Of course, it's the Bloom Room where super-sized examples of colorful translucent plastic, fabricated in house as were all components, stand more than 6-feet tall and "are almost anthropomorphic in their intense feeling of a field of flowers." Projected images, light play, and background music composed by RIOS designer Anthony Nitche heighten the quasi other-worldly experience. As for himself, Salvadó recounts super bloom viewings at the Anza Borrego desert. "As a kid I was always aware of my surroundings." Chalk that up, perhaps, to his father, a scientist combining geophysics, astrophysics, biology, and mathematics disciplines "to see how the planet works."
In nature, super blooms are ephemeral, lasting only a few weeks. Their design interpretation here is a bit less fleeting. Superbloom, on view during Milan Design Week, is being upcycled. Items from the exhibition will be donated to Ai Bi, Associazione Amici dei Bambini, a non-profit fighting childhood neglect in Italy and internationally while also supporting Ukrainian mothers and children in Italy.