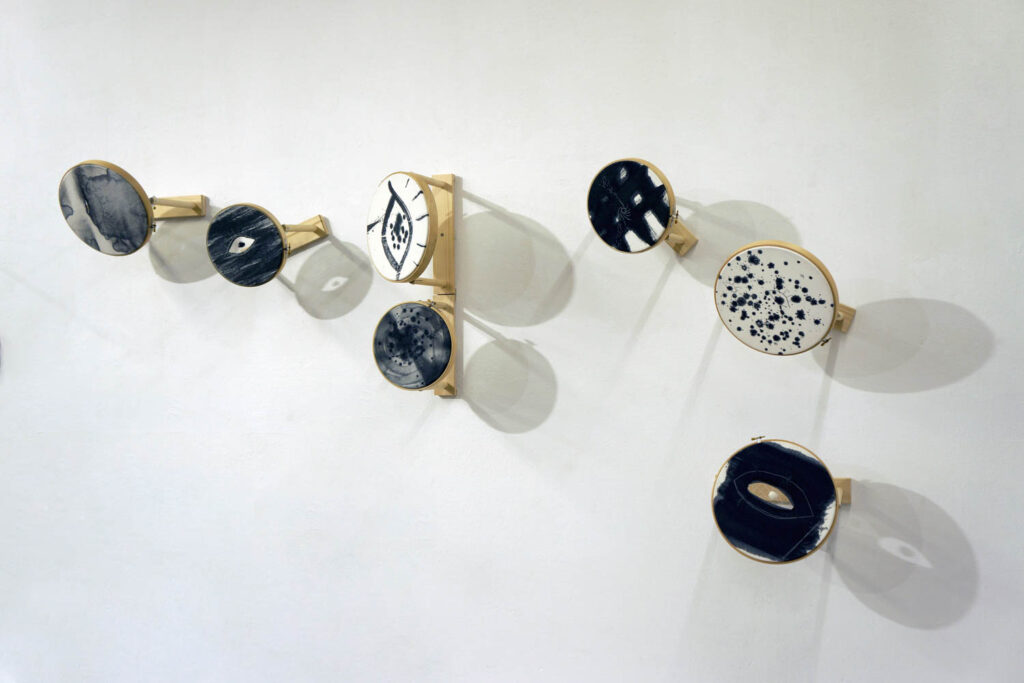 Rising Talent Awards at Maison&Objet Highlight Spanish Designers
A now well-established tradition, the Rising Talent Awards returns to Maison&Objet in Paris. The award program turns the design community's eye on emerging designers from a specific country in each edition. For the January 2023 iteration of the show, Spain is the focus. A jury including well-known product designers Inma Bermúdez and Jaime Hayon led the selection process. Six designers and one craft artisan received the award and the opportunity to have their work displayed in the halls of Paris Nord Villepinte Exhibition Center.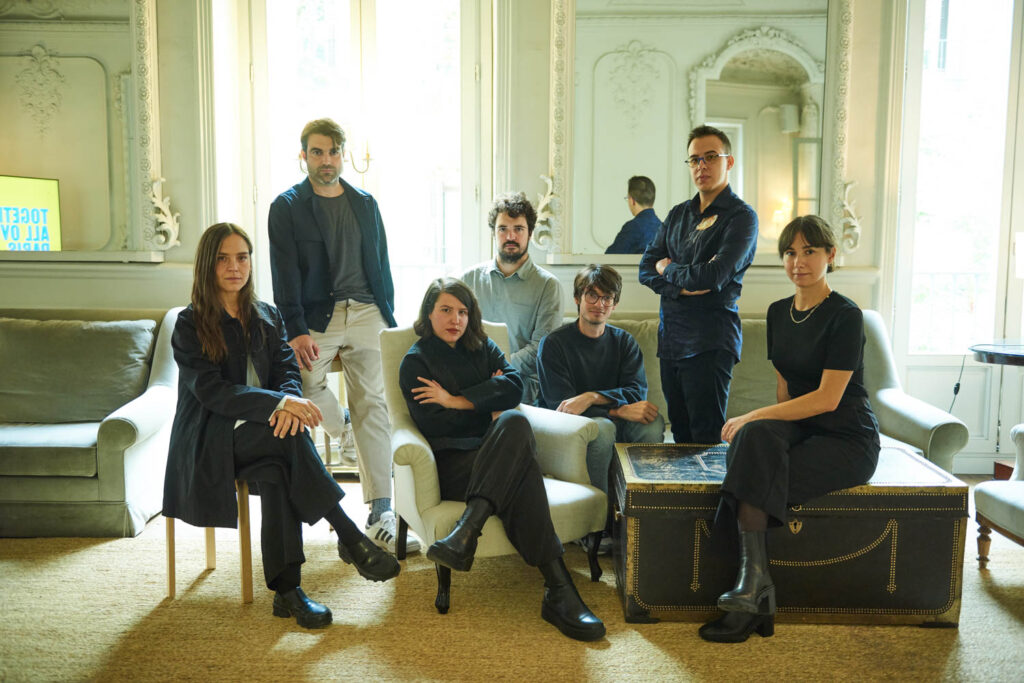 The Next Generation of Creatives Shaping Spanish Interior Design
A stint living in a Swedish forest village instilled a love of nature in the Madrid-born industrial designer Álvaro Aramburu. Working primarily in wood, he creates furnishings and objects such as the Figueras coffee table set built without glue in stained solid birch and designed to flatpack.
Architect Marta Armengol hails from Mallorca and has exhibited at exalted spaces such as Palais de Tokyo in Paris and Dutch Design Week in Eindhoven. She works across varied disciplines, for instance teaming with musician Rosalía, designing glassworks for Brussels-based Belgian brand Maniera, and producing the interior design for footwear brand Camper's concept store in Valencia. Sculptural works exploring the bounds of materials such as glass, mirror, and light and their fragility are elegant yet playful, such as her Kinsugi design, a meditation on error as beauty.
The industrial designer based in Barcelona works across product design, ephemeral architecture, and interior design. Combining craft with industrial design, Marta Ayala Herrera looks to create a new design language with her Entreplanta lighting in lacquered micro-perforated metal with linear LED tubes. She was inspired by the "exploration of space through geometric elements."
Max Milà Serra
Max Milà Serra looks to the quotidian for inspiration for his light sculptures which often feature kinetic movement, natural phenomena, and plays on scale. For his Lampara D'aria fixtures, the ethereal design runs off batteries.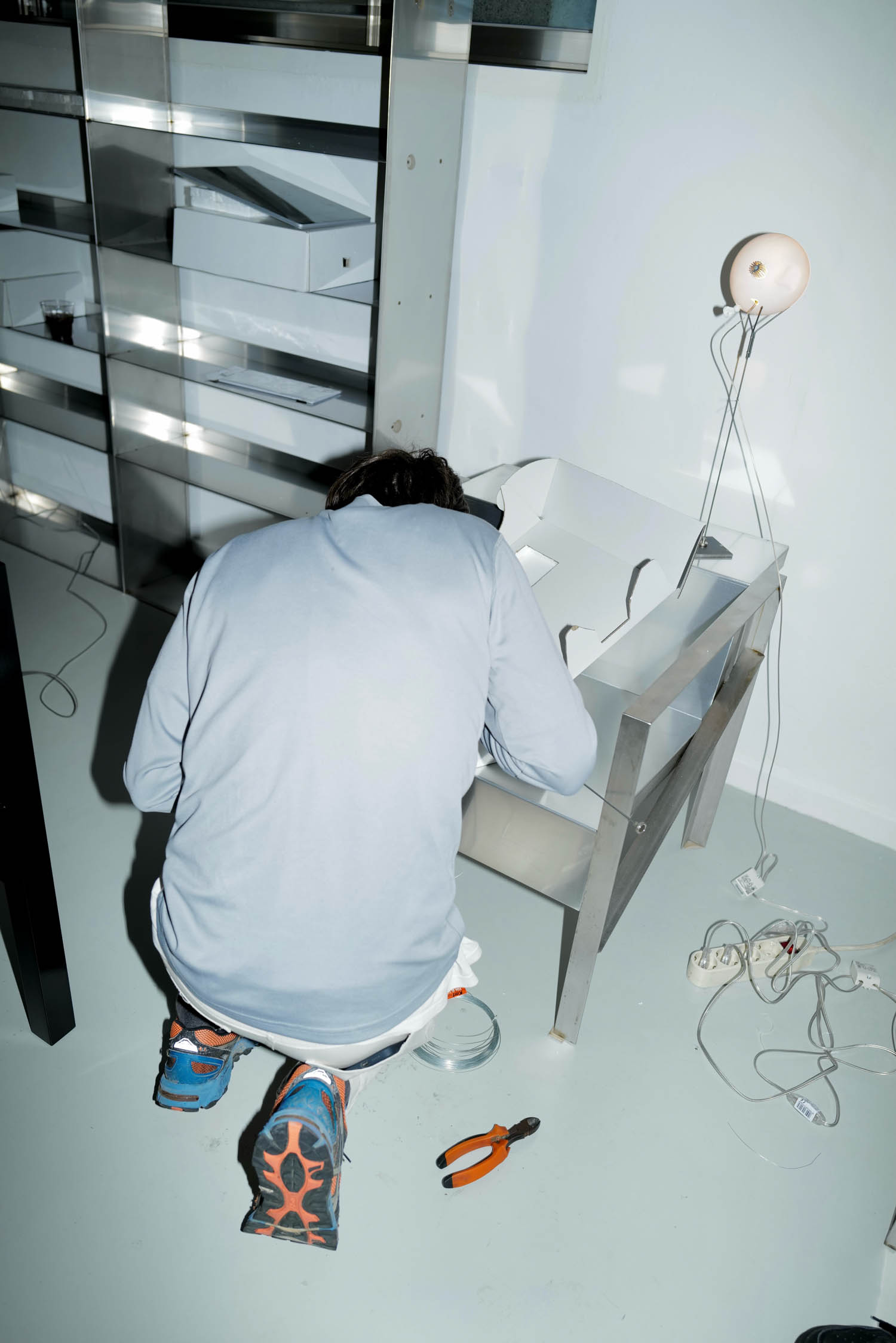 A designer who straddles the industrial and artisanal spaces, Miguel Leiro studied at Pratt Institute in New York. Meticulous joinery is the hallmark of his wooden Reliquary cabinet design. Miguel is also the founder of Office of Design, a non-for-profit cultural management organization. His most recent design work uses Roman banquet room furniture as inspiration.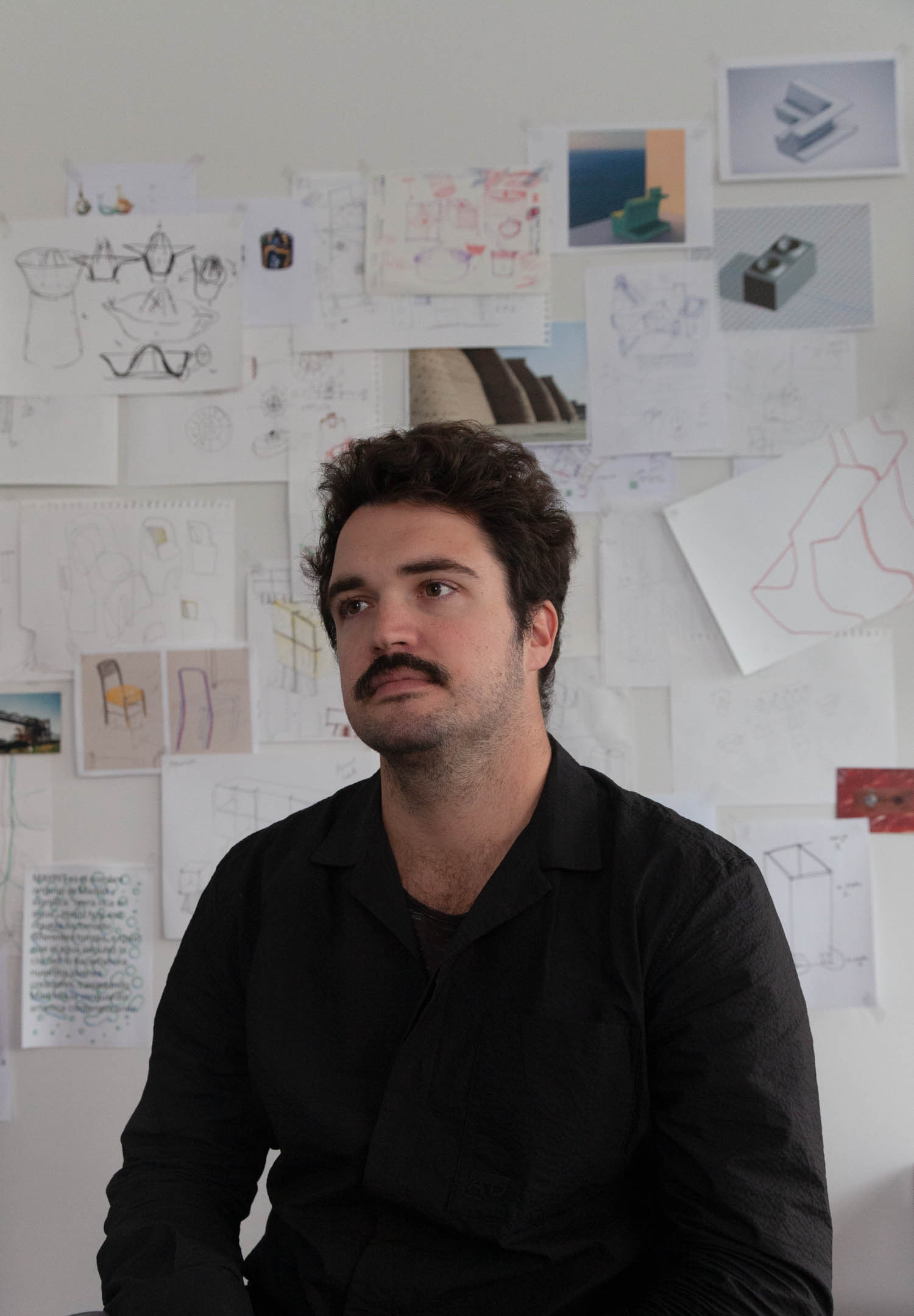 An architectural and industrial design practice based in Madrid, Tornasol Studio focuses on materiality when producing their unique works, such as the Deriva armchair. Inés Llasera and Guillermo Trapiello founded their studio in 2017 and they also maintain a workshop in a former industrial space in Trujillo that they have refurbished to display their furniture and objects.
A special winner in the Craft category, textile artist Josep Safont utilizes natural materials for the creation of his artistic pieces. Trained at the Massana Arts and Design school in Barcelona, the artist experiments from his workshop by adding embroidery and black ink to cotton-linen fabrics to create work exhibited in wall-mounted articulating embroidery hoops and stands. The pieces reference sight and thus eye motifs feature prominently.