Sponsored Content: Sherwin-Williams Takes Paint Quality to a New Level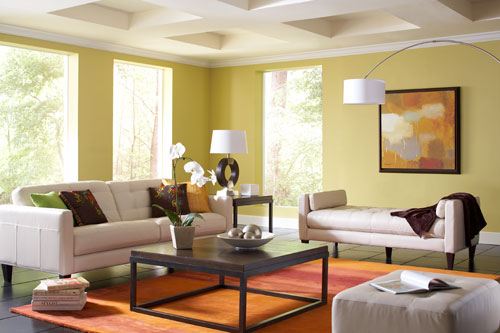 Sherwin-Williams breaks new ground offering unprecedented beauty and sustainability with Emerald™ Interior and Exterior paints and ColorCast Ecotoner® colorants.
Emerald paints are zero VOC even after colorants are added, delivering an unsurpassed performance in hiding with a beautiful finish every time. These self-priming formulas offer exceptional durability in fewer coats.
Emerald Interior paint prevents stains from penetrating, provides easy washability, resists water streaking and spotting, and delivers a beautifully smooth result. It is low odor and features anti-microbial properties that inhibit the growth of microbes like mold and mildew on the surface of the paint film. Emerald Interior paint is GreenGuard® Indoor Air Quality Certified and GreenGuard Certified for Children and Schools?.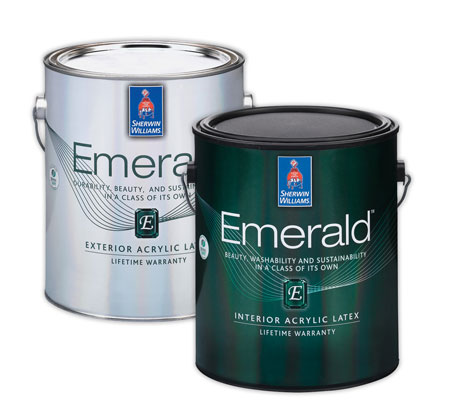 Emerald Exterior paint delivers long-lasting resistance to blistering, peeling, chalking, fading, mildew and dirt pickup. In a 100 percent acrylic formula, Emerald Exterior paint can be applied in weather as low as 35 degrees Fahrenheit.

Designers do not have to compromise on quality and color when offering sustainable paints. Sherwin-Williams ColorCast Ecotoner colorant is a revolutionary color tinting system that will not add to the VOC content of any paint. While the industry's conventional tint systems affect paint thickness and consistency, ColorCast Ecotoner colorants maintain the paint's full body after tinting, delivering thick, rich coats for maximum performance. ColorCast Ecotoner colorants provide extraordinary color accuracy and vibrancy. This industry-leading technology is used in all Sherwin-Williams water-based paints in more than 1,500 Sherwin-Williams colors and all custom color matches.

Emerald Interior paint is available in matte, satin and semi-gloss finishes. Emerald Exterior paint is available in flat, satin and gloss finishes. Both are backed by a lifetime warranty.

www.sherwin-williams.com.