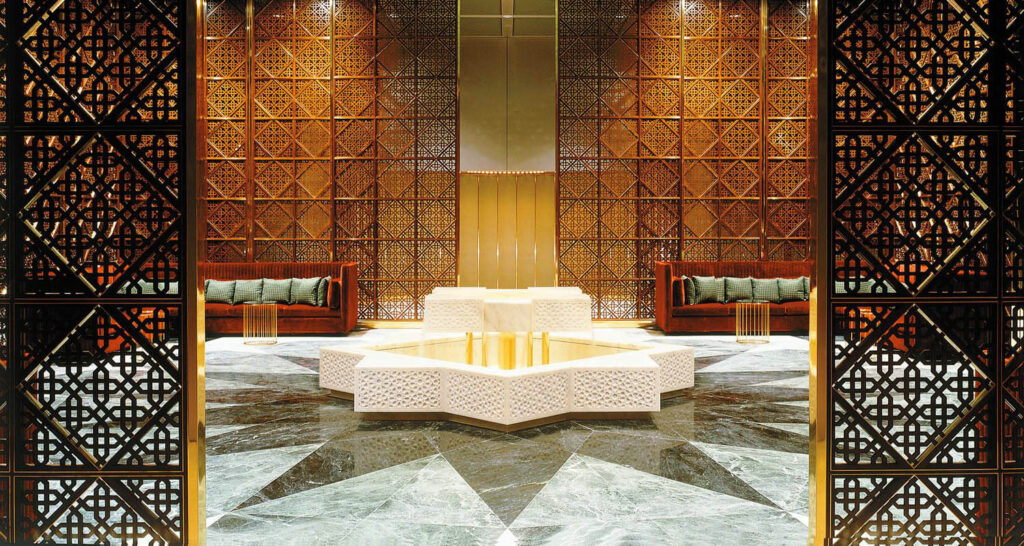 Interior Design Celebrates 90 Years of Design
Interior Design Through the Decades
Editor's Note: In honor of Interior Design's 90th anniversary, we're taking a look back at nine decades of design, from cover art by illustrator Jeremiah Goodman to shifting styles, palettes, and trends. Throughout 2022 we will be celebrating timeless designs, unveiling a new decade—or two—of archival material each month.
To see coverage from each decade, click on the issue covers below.
Celebrating the 2000s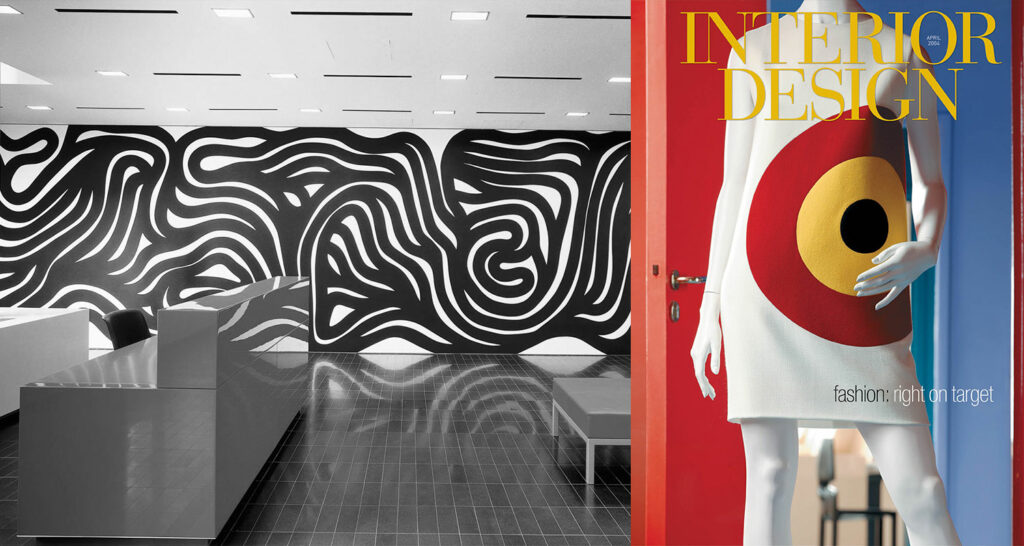 Celebrating the 1990s
Celebrating the 1980s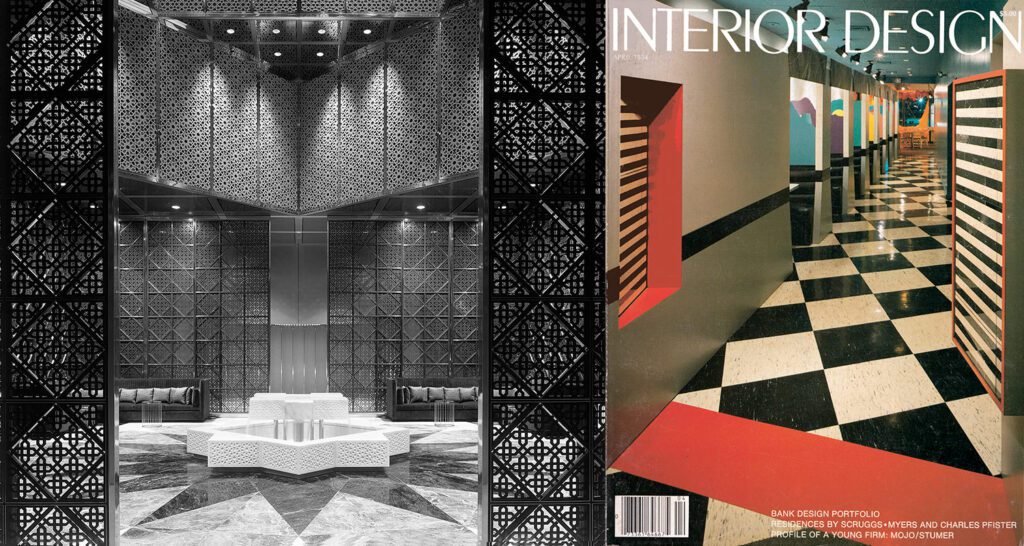 Celebrating the 1970s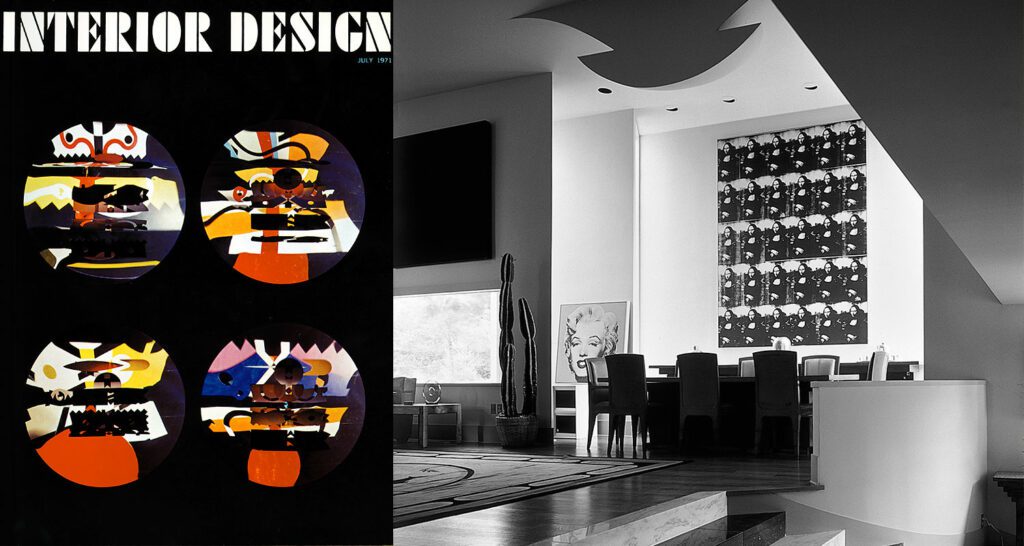 Celebrating the 1960s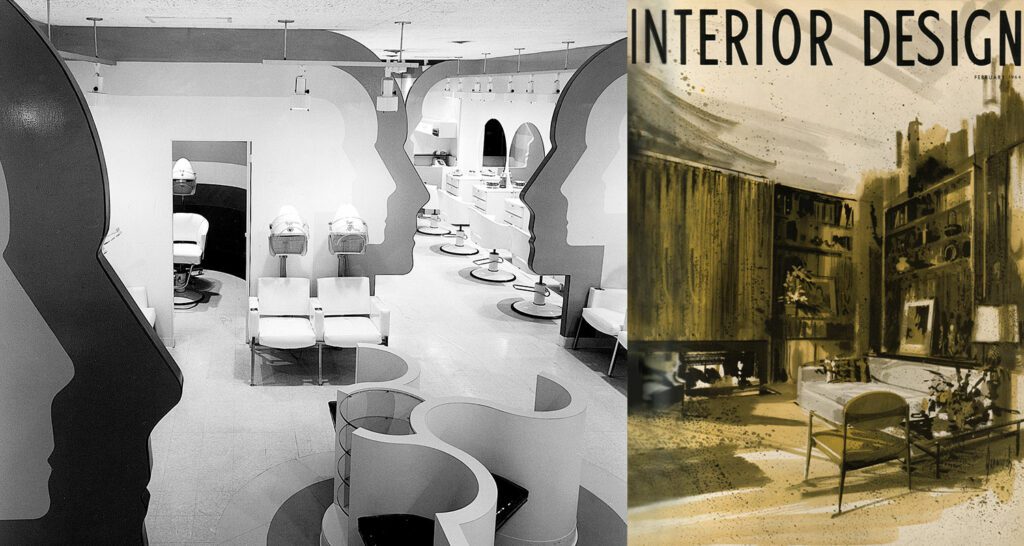 Celebrating the 1950s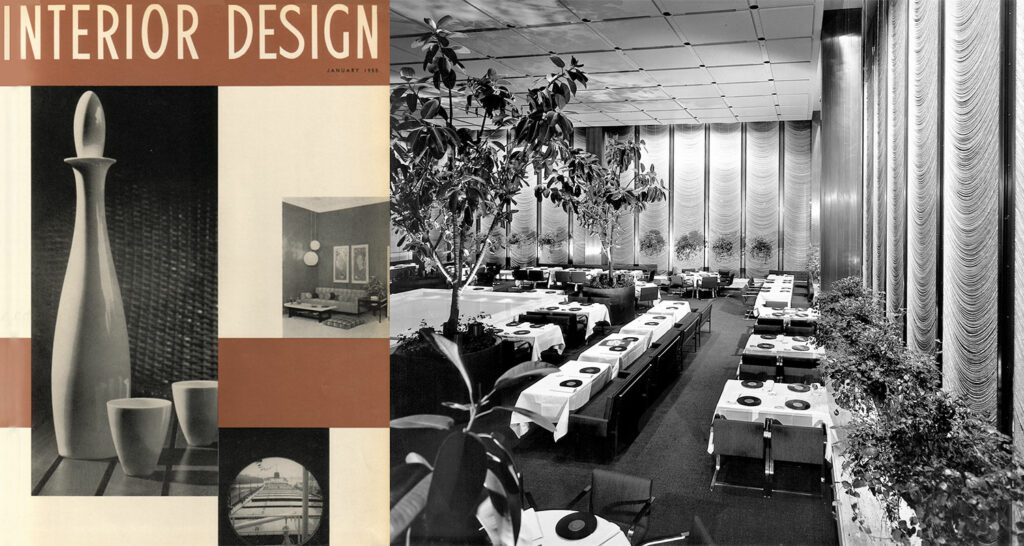 Celebrating the 1940s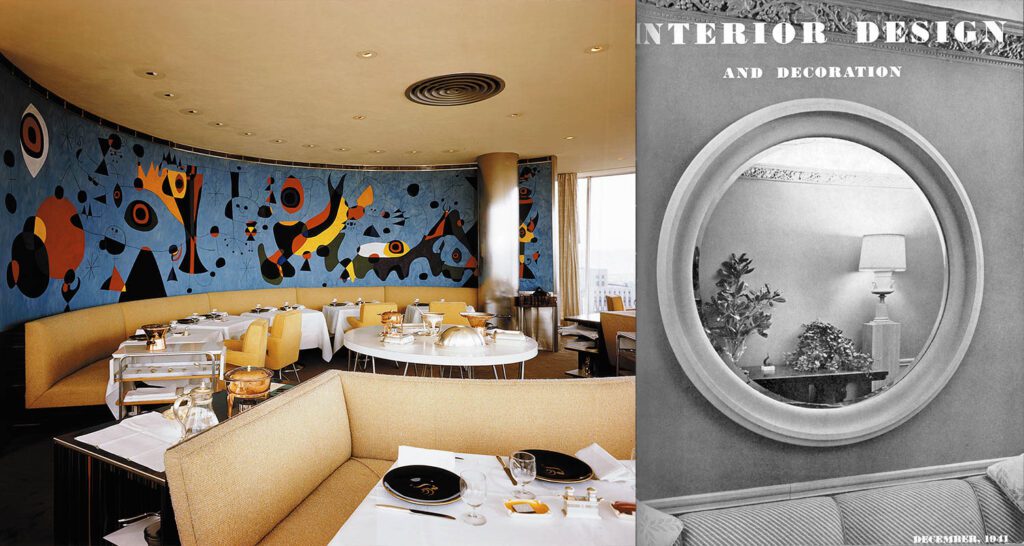 Celebrating the 1930s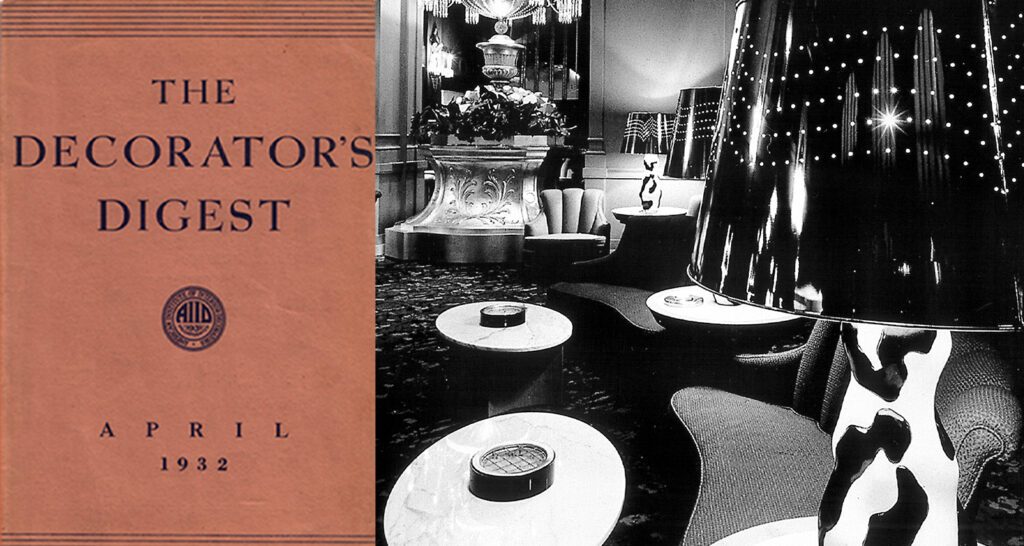 Milestones of Design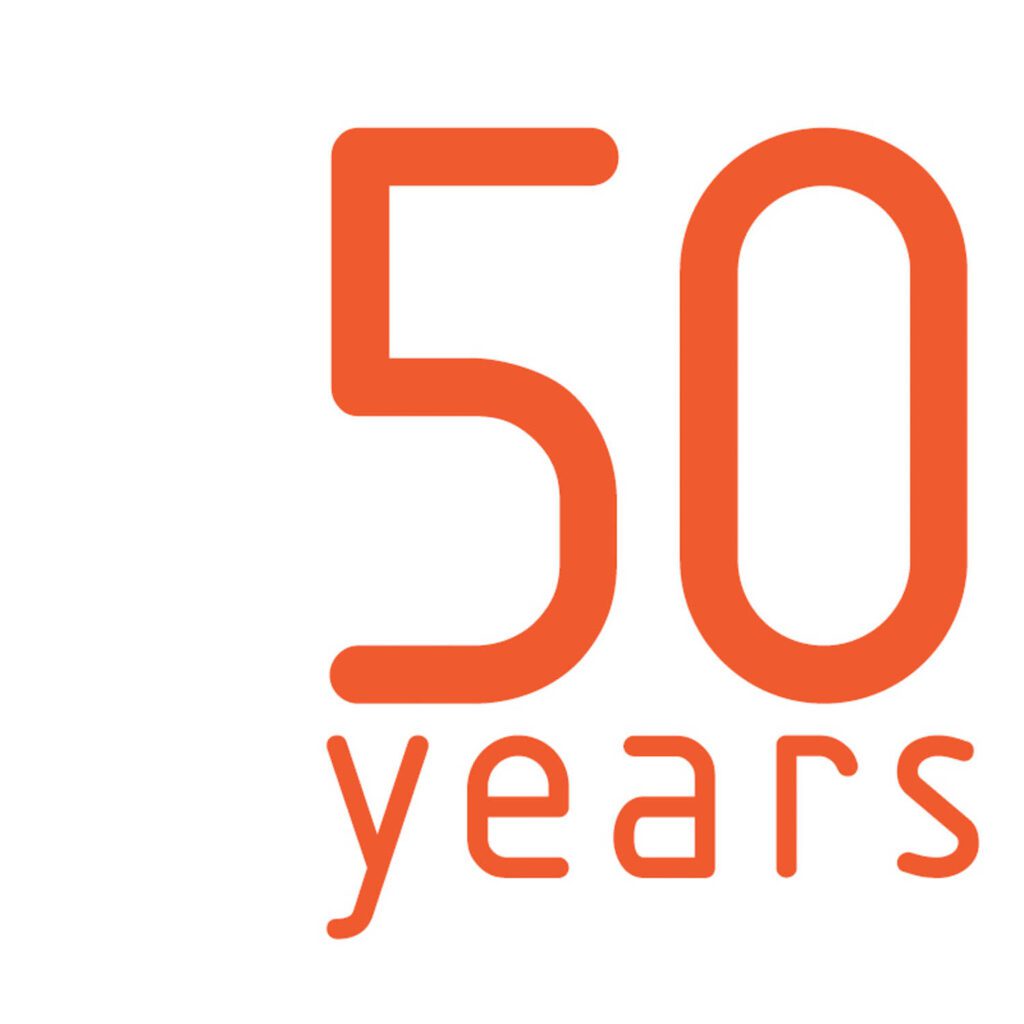 The boundary-pushing creativity of SCI-Arc, the private Los Angeles university focused on architecture—and the intersection of innovation and humanity, is celebrated in this anniversary branding image. See more brands celebrating 50 years. Read more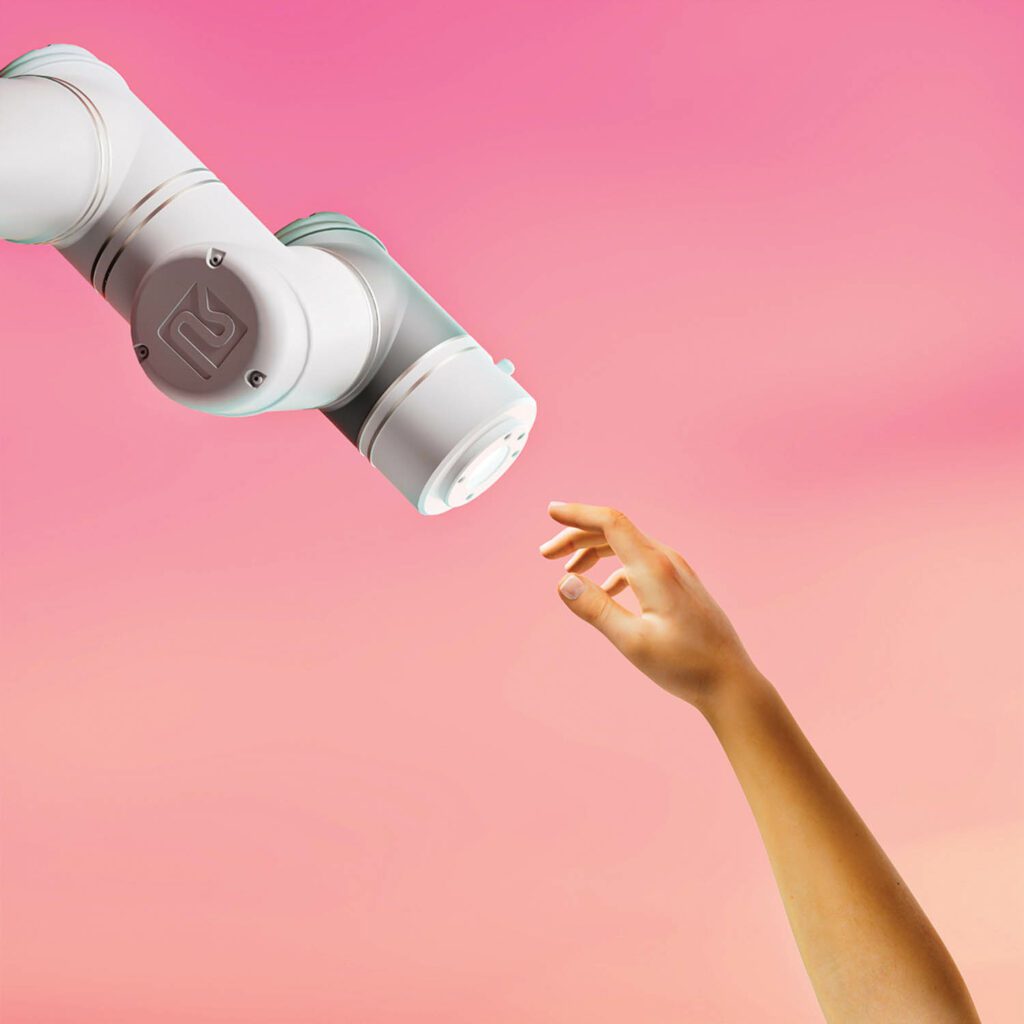 Six institutions to celebrate 60 years. That's the innovative approach the Fondation Pierre Bergé–Yves Saint Laurent is taking to mark the anniversary of Saint Laurent's first runway show, on January 29, 1962, when he was a mere 26 years old. Check out the other brands celebrating 60 years. Read more
Gone But Not Forgotten
These innovative designs are both of their era and beyond it—proving that a touch of sophistication and style always has staying power.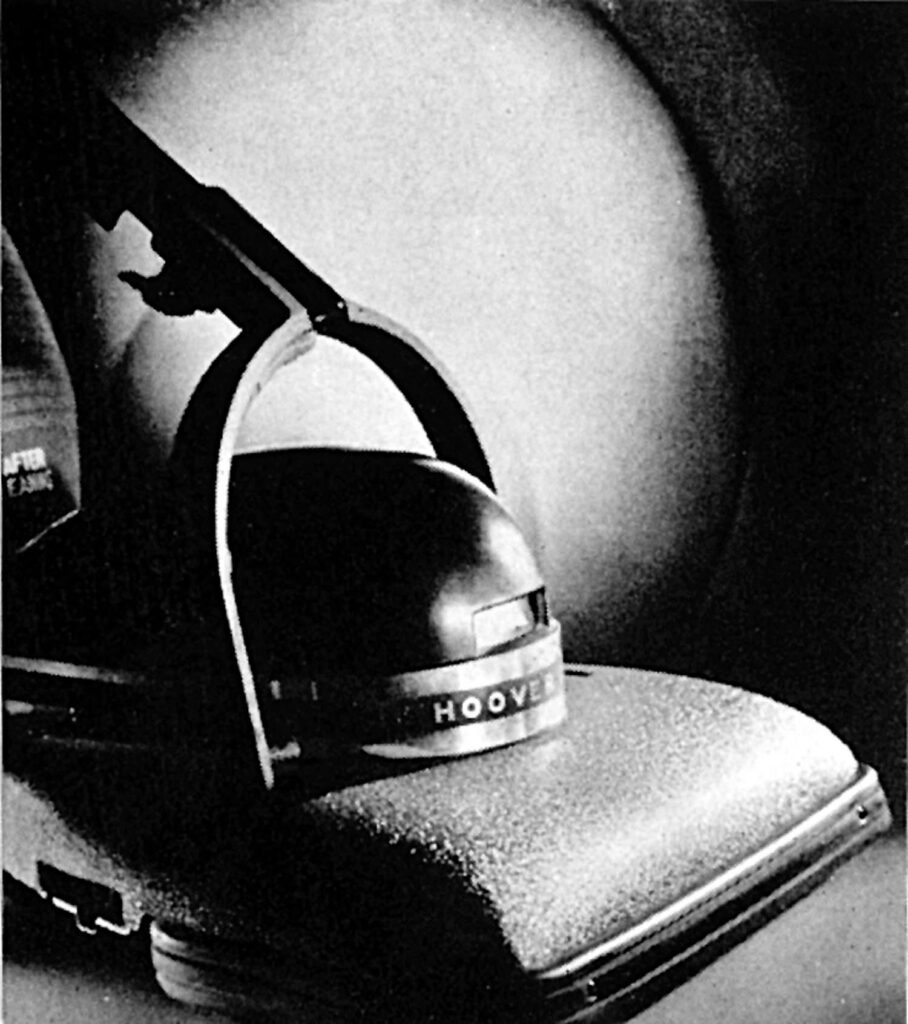 1936 – Often left on view as a status symbol, the Hoover vacuum cleaner, designed by Henry Dreyfuss, acknowledged that style sells.
1941 – Rail travel on the City of Los Angeles was a dress-up occasion, with the Hollywood club car featuring Polaroid film applied to windows to cut the glare.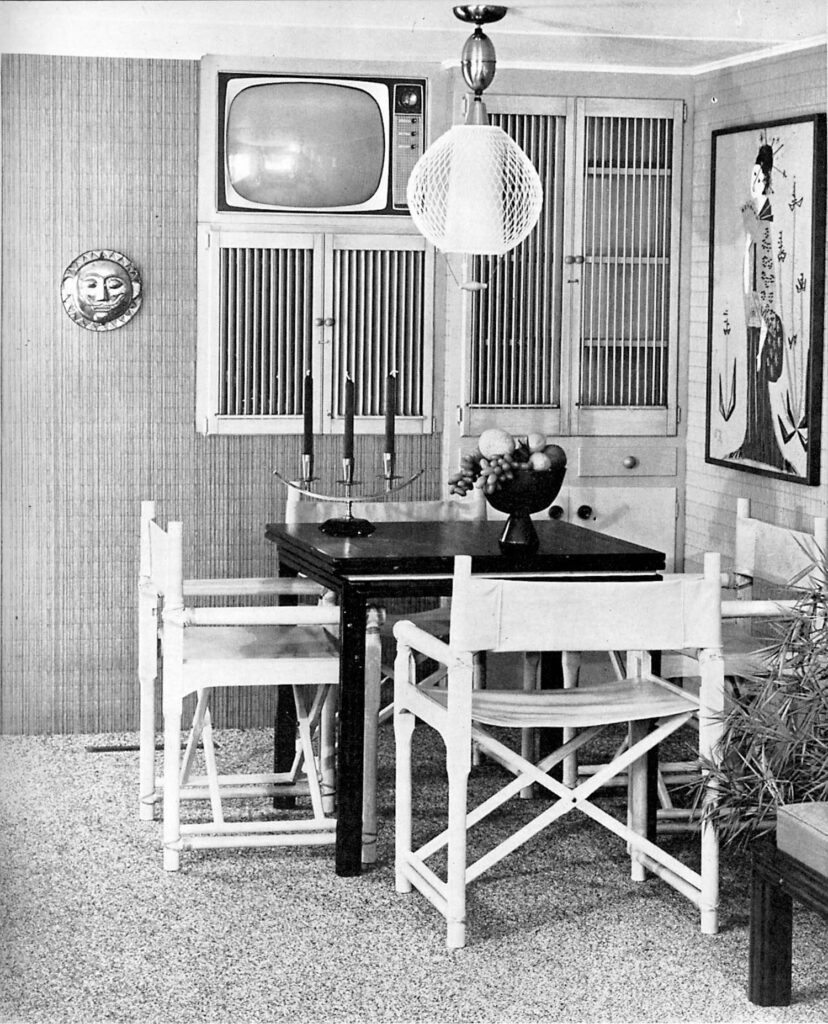 1959 – Putting the TV in RV, designers Dorothy Paul and Elsie Smith tucked the tube above the pass-through between kitchen and dining area.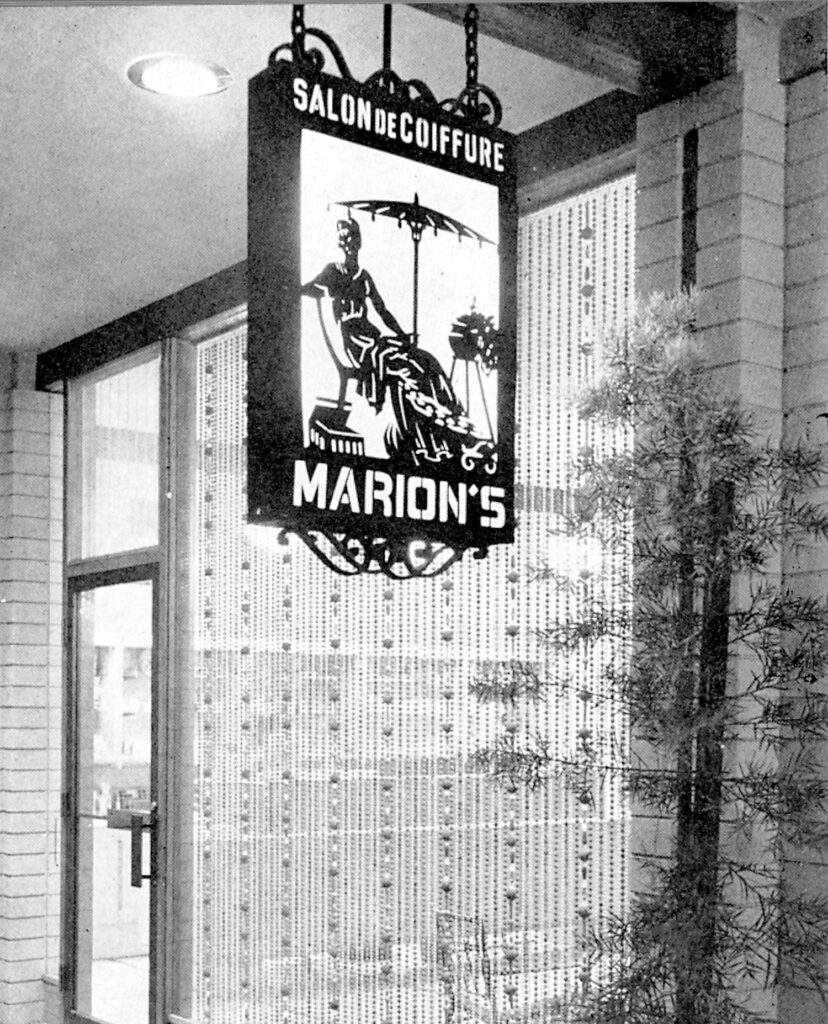 1966 – Designers had rescued the beaded curtain from waterfront dives and installed it in beauty salons.
1968 – The Dual 1019 hi-fi record changer from United Audio was a boom to designers faced with small spaces.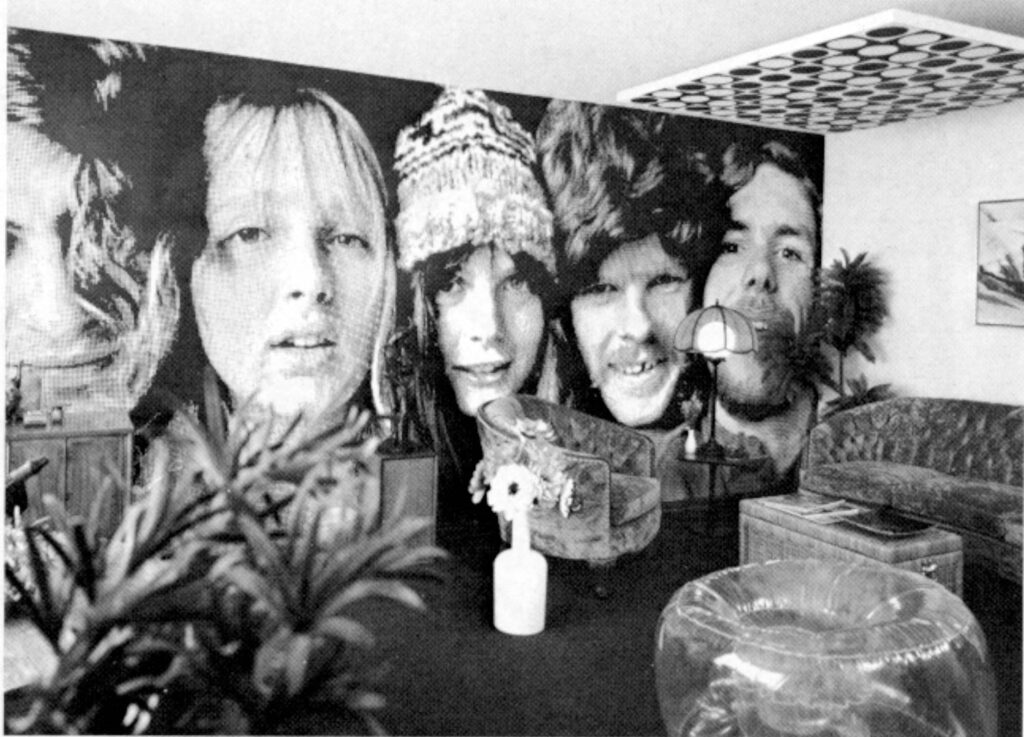 1969 – Superscale photos and drawings could fill an entire wall, turn the corner, and keep on going; this one was 19 and 1/2 feet long.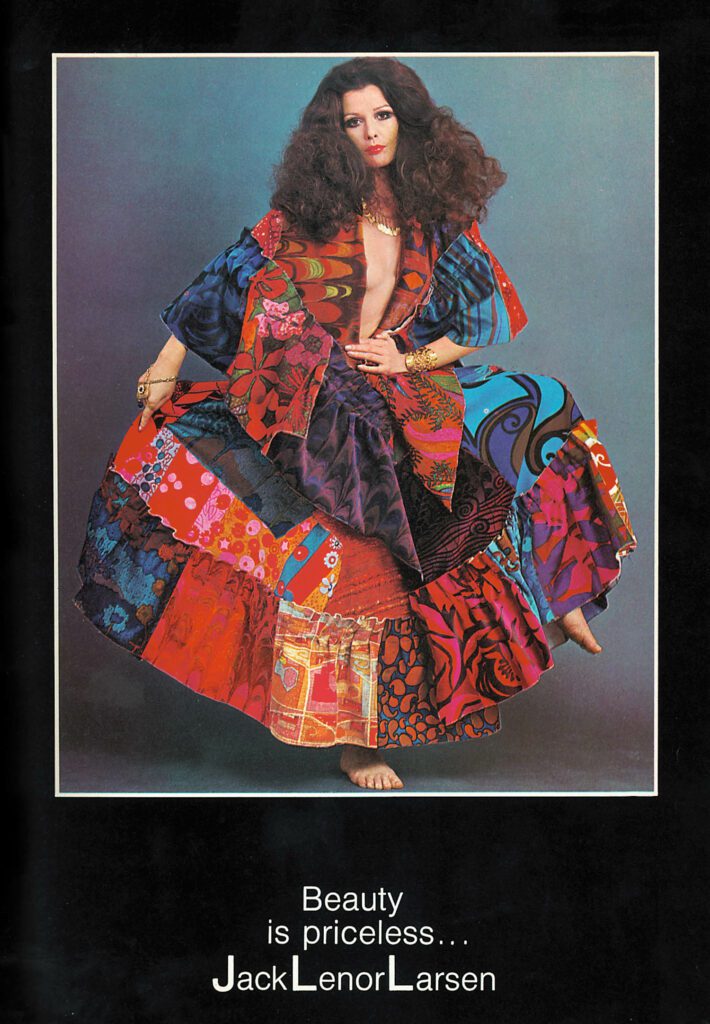 1971 – Jack Lenor Larsen used a plunging neckline to show a wild, wide variety of patterns.
Selling It
Archival Ads Over the Years
From the eclectic to the chic, check out these archival ads featured in Interior Design over the years.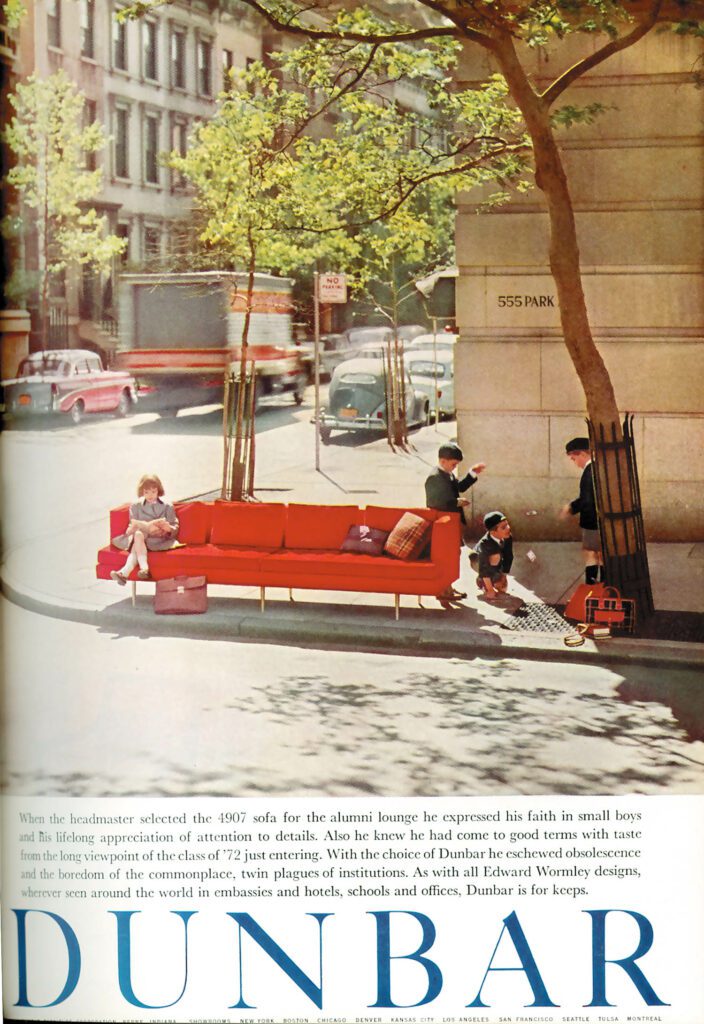 1958 – Dunbar Furniture's Edward Wormley teaches a lesson on quality and taste.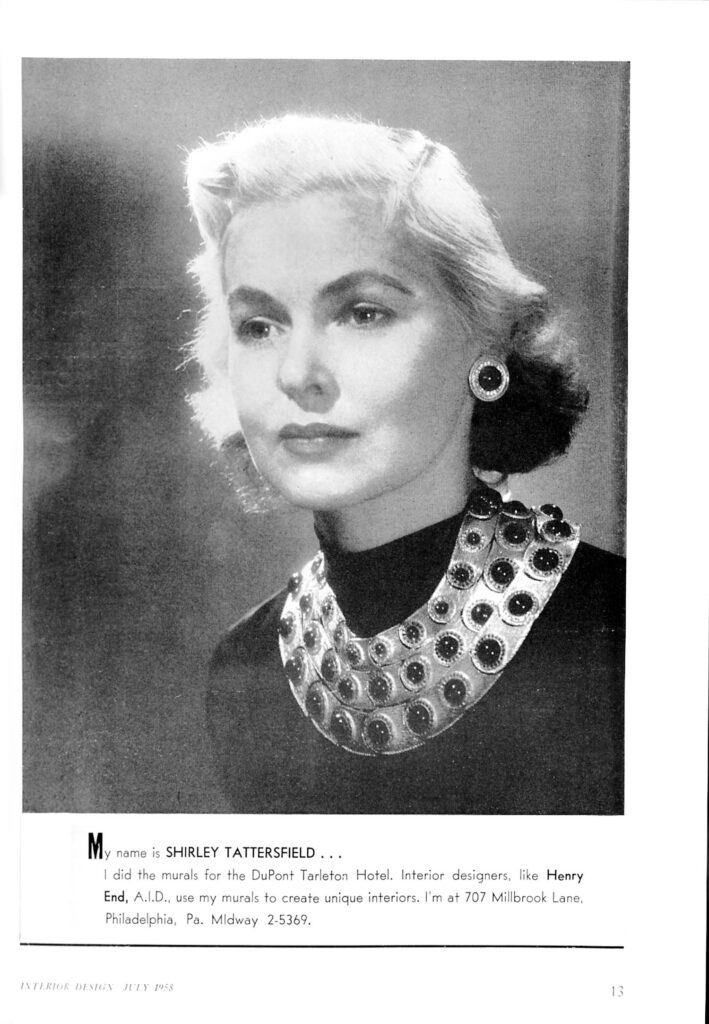 1958 – Philadelphia artist Shirley Tattersfield, who did the murals for the DuPont Tarleton Hotel in Miami, proudly advertises that fact.
1961 – John Stuart tips his hat to Skidmore, Owings & Merrill's 1 Chase Manhattan Plaza-and just happens to mention that he made the furniture.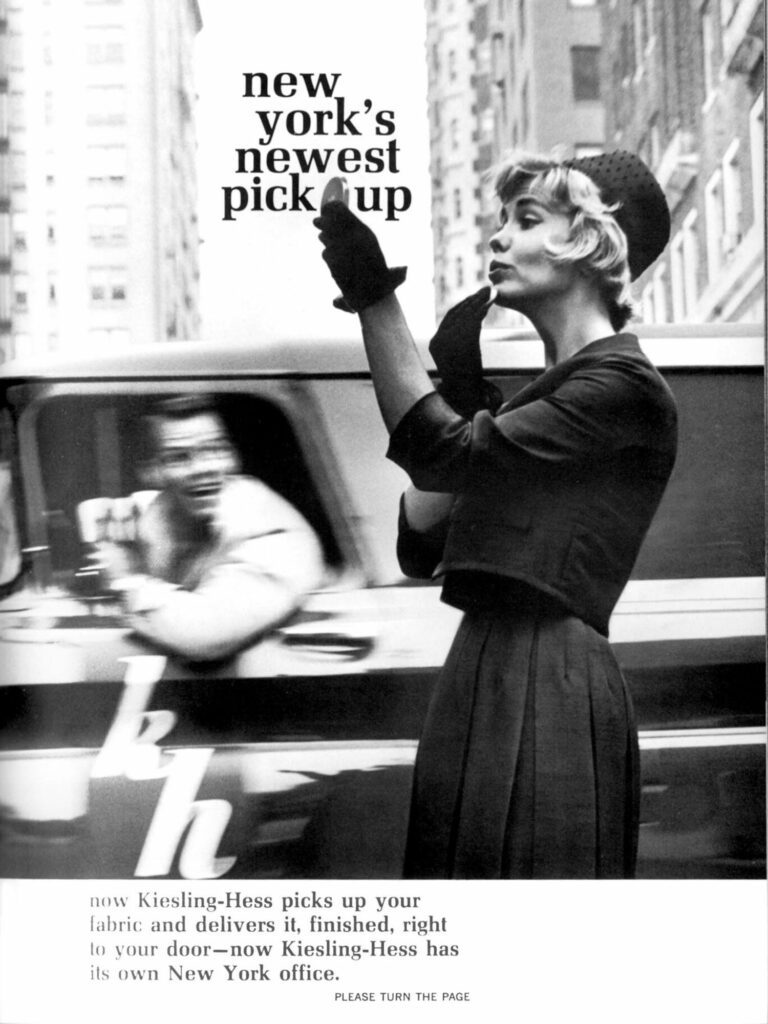 1962 – The hat and the gloves make the day.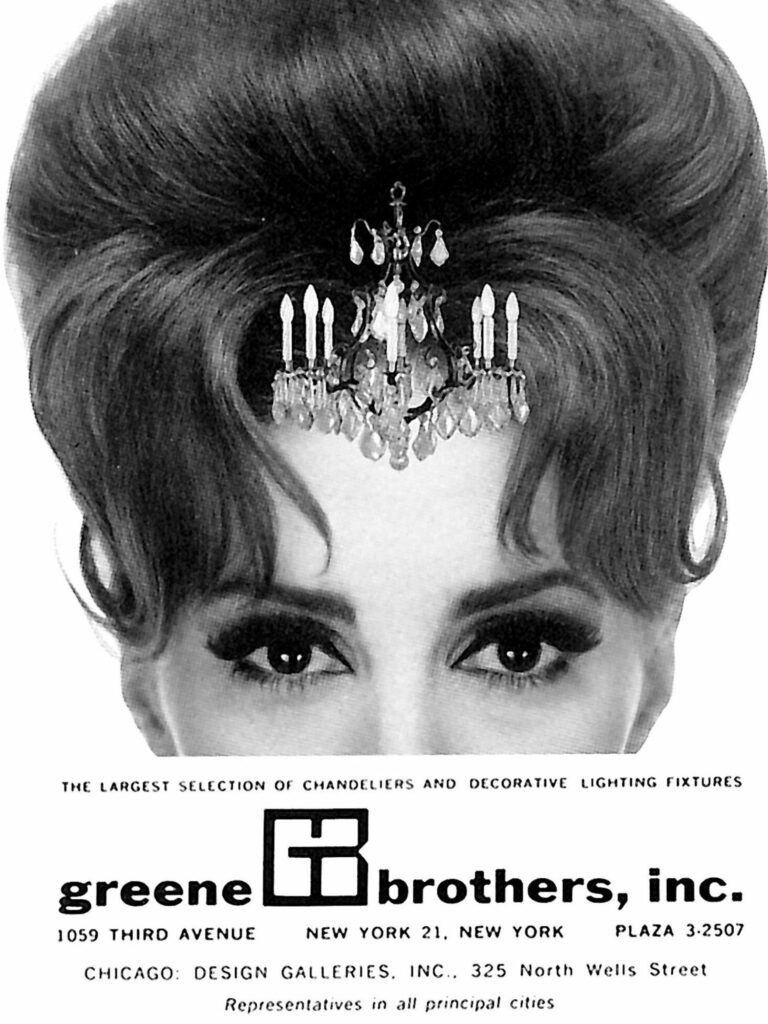 1965 – No tiara could outshine this chandelier, marketed as "jewelry for the home."
1967 – Women dressed for furniture shopping as they would for the opera.
1967 – A woman simply couldn't have too much pattern.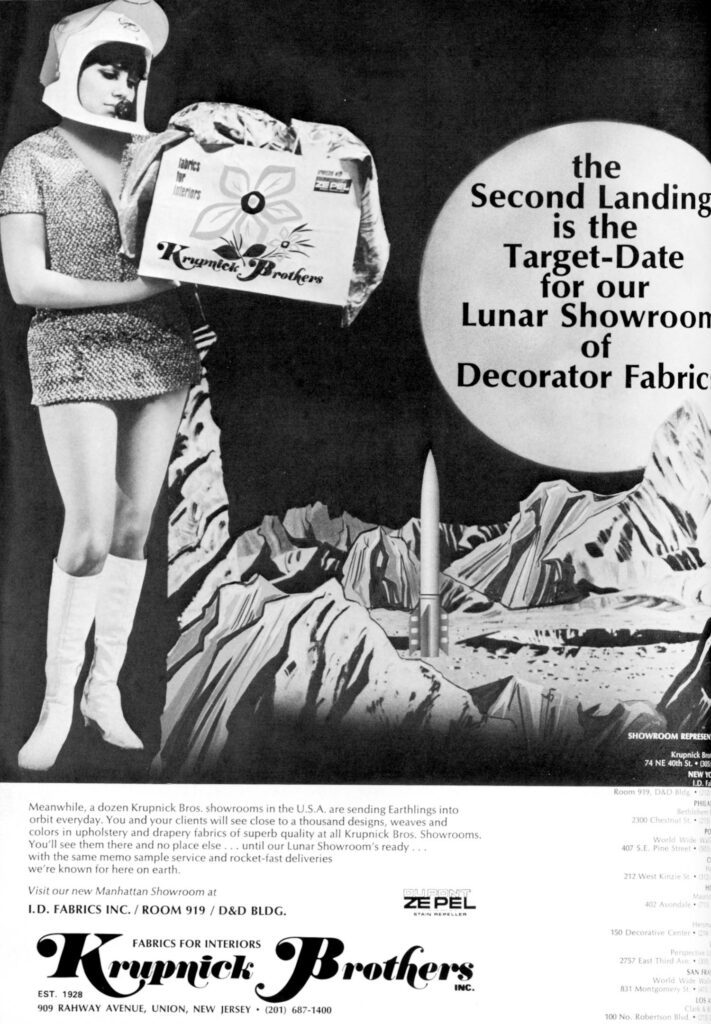 1969 – Fabrics are intended to send designers and their clients into orbit.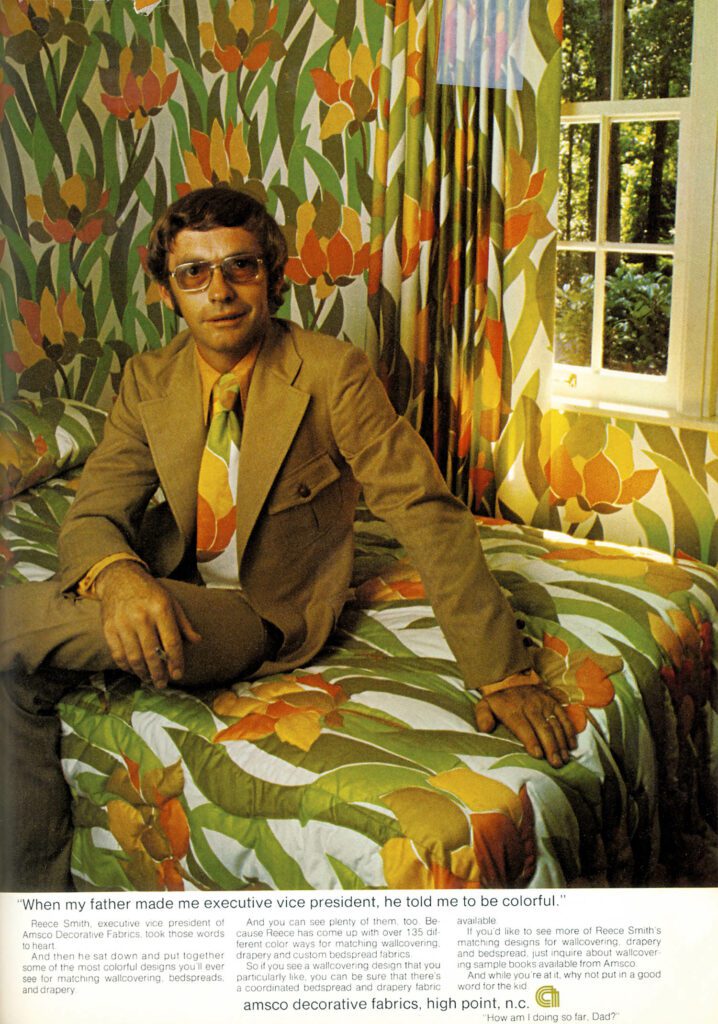 1971 – The well dressed man wears a tie that matches the bedspread.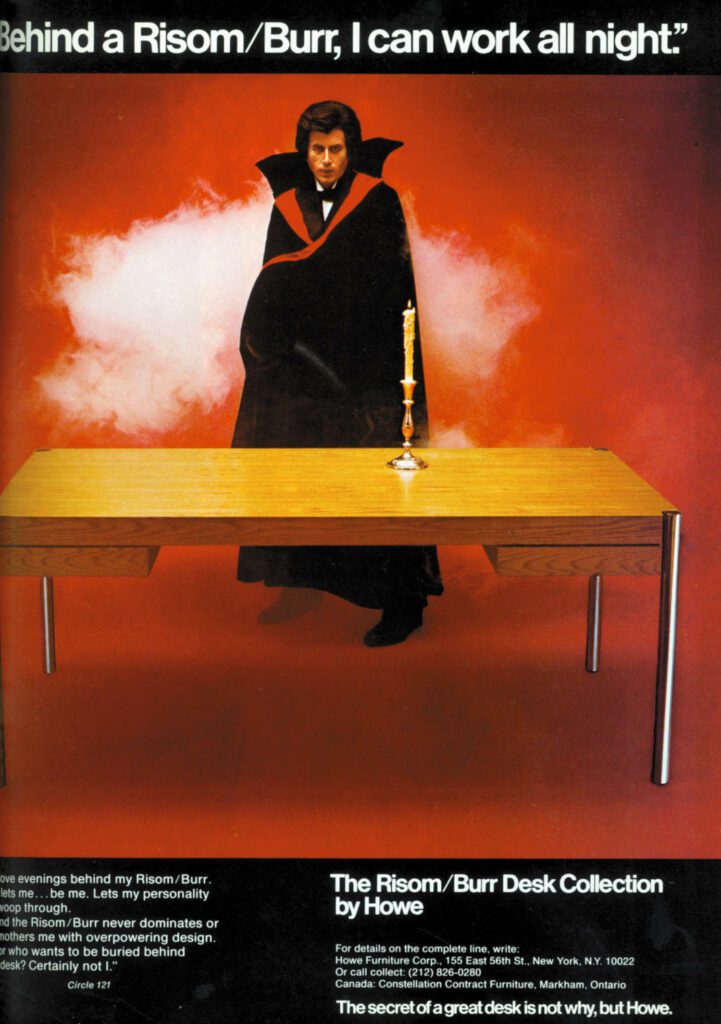 1978 – As long as Dracula's busy with paperwork, our jugulars are safe.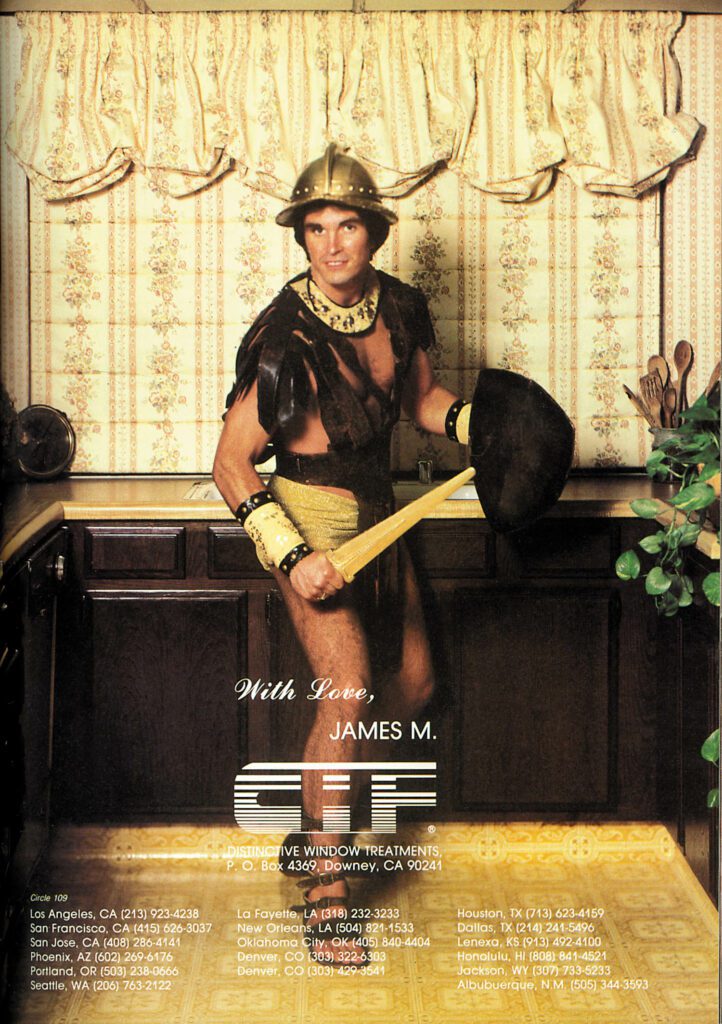 1982 – When in Rome…protect the window treatments.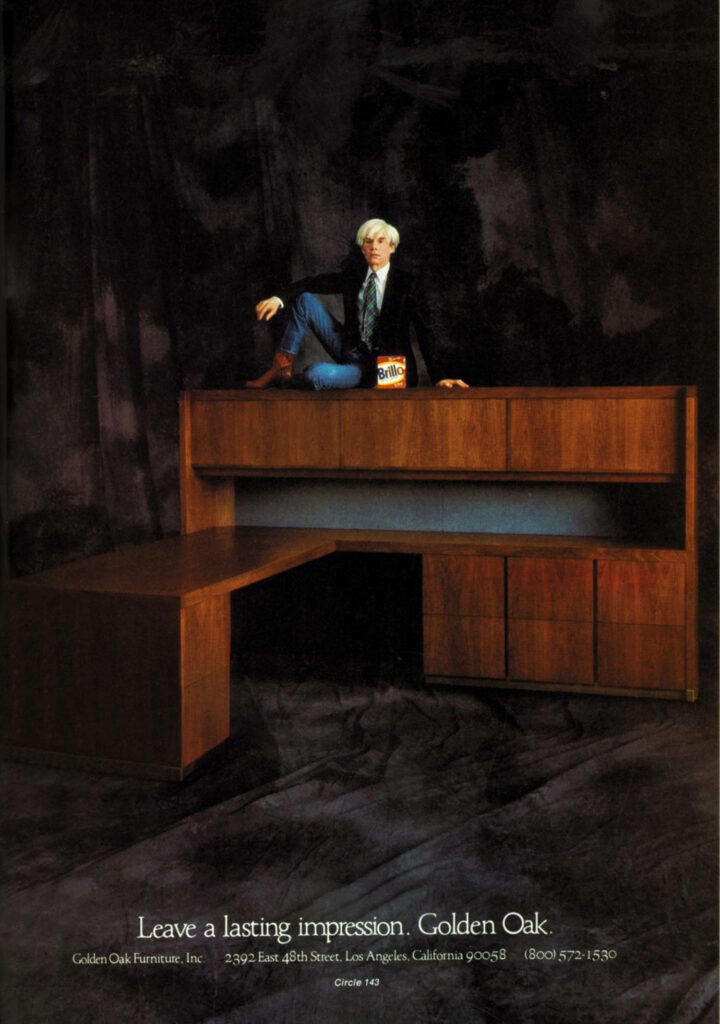 1984 – Andy Warhol leaves a lasting impression.
1989 – Head over heels for Billy Baldwin, this company reintroduced five of his designs.